Mark Zuckerberg's Facebook testimony is a start. But only bipartisan cooperation will fix this crisis.
Get the Think newsletter.
As Mark Zuckerberg prepares to testify before the U.S. Congress this week, the whole world seems to be against Facebook. Is this a watershed moment for the future of the company and the broader consumer internet as we know it? Will the tremendous public outcry against Facebook and the rest of the industry result in truly meaningful change that actually advances consumer interests and protects the long-term integrity of American democracy?
Perhaps. But if this is to happen, we will need to look beyond the monotone drumbeat of anti-industry rhetoric to understand precisely how the core business model of internet platform companies like Facebook really work. Only then can we reverse the exploitative and polarizing tactics that were likely pursued by political communicators during the 2016 elections.
Will the tremendous public outcry against Facebook result in change that actually protects the long-term integrity of American democracy?
The market structure that permitted Cambridge Analytica's breathtaking scale of data collection and exploitation was not a hack or a breach or an illegal act. It was merely an example of the core product offered by Facebook — targeted advertising — functioning as designed and exploited to its logical (if unsavory) extreme. Leveraging user data to target ads and customize content that appeals to people is the business. And there are precious few restrictions on how it can be done, even if the results undermine the integrity of democratic political culture.
What is really at stake here is not just privacy. Yes, the fact that 87 million users' Facebook data was (and maybe still is) out there for nefarious actors to manipulate is not good for individual privacy; none of us want our sensitive information in the hands of strangers. But if we think of the incident only in this way, we run the risk of casting it in the same light as the recent data breaches at Uber, Equifax, Sony, or Target.
Remember them? All of these incidents were significant and caught the public's eye, too — and were equally damaging to consumer privacy. But notably, nothing really happened to any of these companies. After a few weeks of public backlash and some minor slaps on the wrist, it was back to business as usual.
But there is something different about the Facebook incident; the data leaked to Cambridge was especially rich and sensitive, and came into the possession of people who aimed to directly influence our political freedom. News reporting has not yet revealed in great detail what kind of data Cambridge took. We can guess, though. First, the data likely included personally identifiable information — persistent indicators that can uniquely identify a person including his or her name, phone number, email address, and perhaps most dangerously, Facebook user ID. Second, we know that Cambridge gained access to users' "Likes" — that is, the pages, personalities, news reports and other content in which users indicated their interest.
The combination of these two types of data would necessarily have allowed Cambridge — and by proxy, potentially its clients — to infer the preferences, interests, beliefs and behaviors of the people whose data was stolen. And as far as we know from the disclosures, most of those 87 million people were American voters.
So, should we demand better security, privacy and policy practices of Facebook and like companies? Most definitely, yes. But this will not immediately shut off the potential for future disinformation operations. The fact is, no grade of security is capable of never being breached. And though the academic question of whether or not this incident should be classified as a "security breach" (a term that carries certain legal ramifications) has correctly been challenged by Facebook, the company could surely have done things better — in choosing its research partners, in holding them accountable for the handling of sensitive data and in disclosing these details to consumers.
But what the public needs to understand is the nature of the digital advertising industry itself — and by extension, the nature of the customized social media feeds into which these ads are integrated. We are its consumers whenever we use the internet. And though its commercial underpinnings may not be readily apparent to us, this market is driven first and foremost by our personal information.
This world of digital commerce, which is dominated by advertising, is premised on the collection of vast quantities of user data, the creation of networked platforms that offer compelling services and the sale of targeted ad space to anyone who will pay for it. The fact that nefarious actors have invaded this space now should motivate us to clean up the digital square.
Left unchecked, we will see a race to the bottom to use digital tools for political exploitation. Now is the moment to put country over party on both sides of the aisle.
Which brings us back to the matter of Zuckerberg's Congressional testimony. This is not one of those issues that can be treated with party line dogmatism. And while Trump and his brand of Republicanism may have benefited from this degradation of American politics in the short term, this is surely not a constant. Left unchecked, we will see a race to the bottom to use digital tools for political exploitation. Now is the moment to put country over party on both sides of the aisle.
So far, reaction from policymakers has been publicly strong but privately uneven. Facebook has faced criticism from both sides of the aisle following reports of data breaches, but legislation that might work to close privacy loopholes has been slow to materialize. Last October lawmakers introduced a bill, The Honest Ads Act, sponsored by a bipartisan group of Senators and supported by as many as 18. The bill proposes that the marketers that fund internet-based political advertising be explicitly displayed in the ads. This approach represents a good start. But the bill has so far failed to move out of Committee. Now that Facebook has reversed course and announced its support for the bill, this may change.
But even if the bill does find the votes, it does not go far enough. Transparency alone — even if there was consensus around a gold standard — cannot stop the actions of nefarious actors intent on affecting our electoral process. Nor would proposed algorithms that might better detect malicious content, because disinformation actors and other bad players will find ways around them.
Even with the current backlash, it is difficult to imagine legislation that reforms the ways that internet data is collected and advertising algorithms are developed could find enough votes.
What we need is comprehensive reform of business practices in the sector. As we argued in a report published by New America and the Shorenstein Center at the Harvard Kennedy School earlier this year, it is the business model of the digital advertising industry itself that has been the root cause of the problems that have surfaced over the past few years.
More effective than the Honest Ads Act would be a baseline privacy law. But even with the current backlash, it is difficult to imagine that legislation that reforms the ways that internet data is collected and advertising algorithms are developed could find enough votes to pass Congress.
This is a grim reality. Our challenge is not just to overcome the natural resistance of mega-corporations to regulatory oversight, but to break free of the self-defeating partisanship that threatens to turn an existential crisis of democratic integrity into another Washington soap opera. Cambridge Analytica has shown us the consequences of failure. What we need now is leadership — from industry and from government — that meets this crisis with ambition and principle.
Dipayan Ghosh is a fellow at New America and the Shorenstein Center at the Harvard Kennedy School. He was a technology and economic adviser during former President Barack Obama's administration, and until recently, worked on privacy policy issues at Facebook.
Ben Scott is senior advisor at New America and served as Policy Advisor for Innovation in the U.S. State Department during the Obama administration.
ISS forced to move to avoid collision with space junk | Science & Tech News
Astronauts aboard the International Space Station had to carry out an "avoidance manoeuvre" to prevent it from being hit by space junk, NASA has said.
Its trajectory was changed to move it further away from the "unknown piece of space debris", the US space agency wrote in a blog post on Tuesday.
The three crew members – two Russians and an American – relocated to their Soyuz spacecraft attached to the ISS during the operation, so they could evacuate if necessary.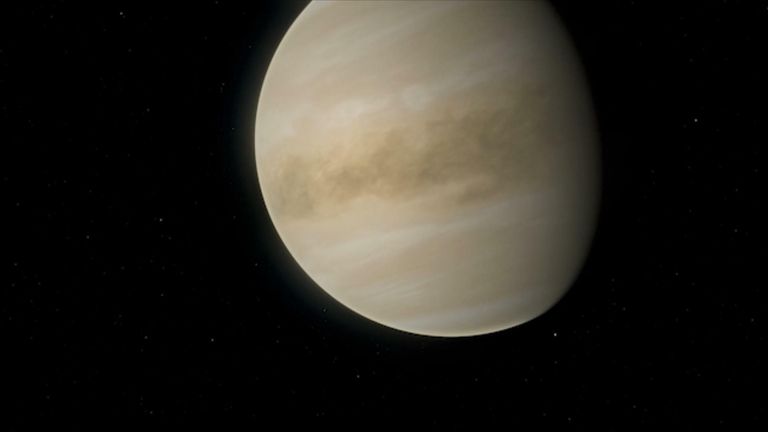 Experts expected the space junk to pass within "several kilometres" of the ISS, but decided to move it "out of an abundance of caution".
Russian and US flight controllers worked together to adjust the station's orbit in an operation which took minutes.
The crew were able to continue with their regular activities after the manoeuvre was complete.
NASA said the crew were not in danger at any time.
"Maneuver Burn complete. The astronauts are coming out of safe haven," NASA administrator Jim Bridenstine said on Twitter.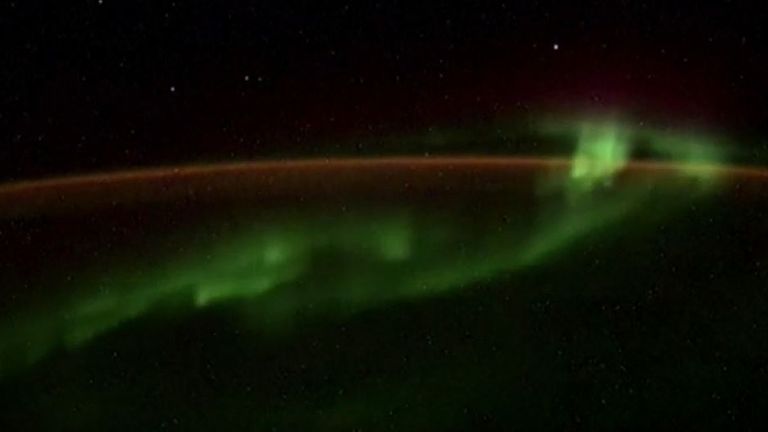 It is the third time this year the International Space Station (ISS) has had to manoeuvre to avoid space debris, he said.
He tweeted: "In the last 2 weeks, there have been 3 high concern potential conjunctions. Debris is getting worse!"
Astronomer Jonathon McDowell, at the Harvard-Smithsonian Center for Astrophysics, tweeted the unknown object was a part of a 2018 Japanese rocket which broke into 77 pieces last year.
The ISS is orbiting around 260 miles (420km) above the Earth, travelling at a speed of about 17,130mph (27,568km/h).
At this velocity, even a small object has the ability to cause serious damage to the space station.
NASA has said these kinds of manoeuvres occur on a regular basis, with 25 having occurred between 1999 and 2018.
China emissions pledge could help the world avoid climate catastrophe, says top diplomat | UK News
Catastrophic climate change could be avoided because of China's promise to be carbon neutral by 2060, the UK's climate diplomat has told Sky News.
John Murton – who is the UK's envoy for climate summit COP26 – says although the details need to be examined, he hopes other countries will now follow China's lead to reduce their emissions.
"It's a really important thing that China has made this commitment as there's no way that the world would be able to meet Paris goals of keeping temperature rise to no more than 2C – and as close to 1.5C – if China hadn't made this sort of commitment," he said.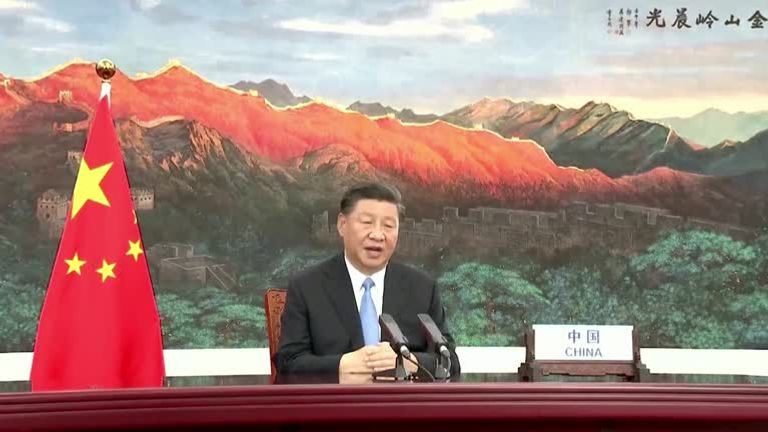 "So in that sense, it's good news. We need to learn the details but what it does is tell other big emitters that these sorts of reductions are possible."
Mr Murton said China's pledge is a "positive thing" for the COP26 conference, which is due to be held in Glasgow next November, as it could persuade other nations to make similar targets.
China is the world's worst polluter, but in a virtual speech at the United Nations General Assembly, President Xi Jinping said his country would be carbon neutral by 2060 and achieve a peak in carbon dioxide emissions before 2030.
It is the first time China has said it will end its net contribution to climate change.
But it is not just its domestic reliance on fossil fuels that environmentalists say needs to be cleaned up.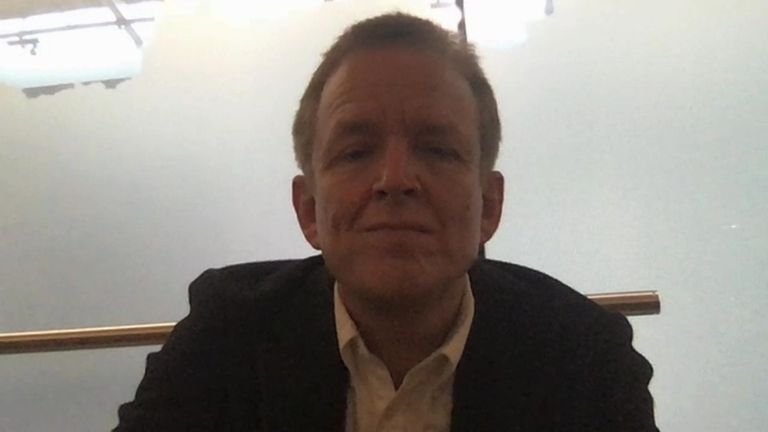 The Organisation for Economic Co-operation and Development says China spent more than $1tn (£786bn) on foreign infrastructure. Over the last few years, the majority of that is thought to involve fossil fuels.
And it has coal projects in at least 28 countries totalling over $50bn (£39bn), according to global coal finance tracker EndCoal.org.
Professor Lord Nicholas Stern of the London School of Economics said: "A big majority of their investments in energy infrastructure would be in fossil fuels, coal and oil and gas, but what we must hope now is that given that China has changed its ambitions, upped its ambitions for emissions within China, that it will apply the same logic outside.
"China's investments internationally should follow the same principles of China's investments inside China and China has made statements to the effect that they will be – that China's investments outside China will be sustainable but that is something that will now be tested."
Asteroid the size of a bus to hurtle past Earth closer than satellites tomorrow, NASA says | Science & Tech News
An asteroid the size of a bus is set to pass Earth at a distance closer than both the Moon and satellites, according to NASA.
The asteroid, named 2020 SW, will fly past 13,000 miles (22,000 kilometres) above the Earth's surface.
This distance means it will be closer than both the Moon and satellites – used for GPS, television and weather – that orbit our plan.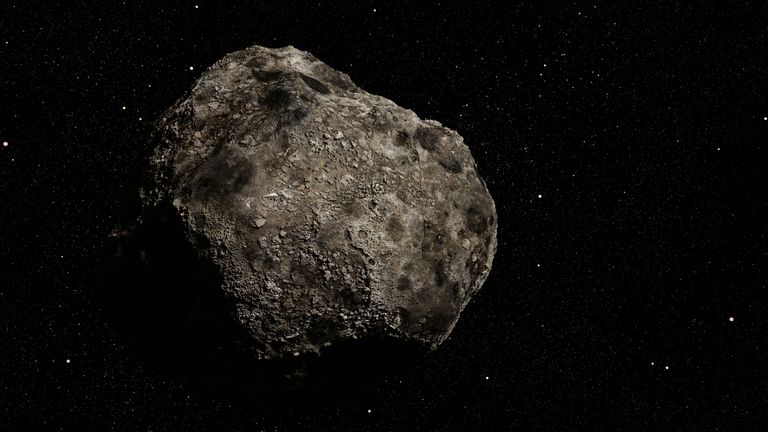 The rock was only discovered on 18 September by the NASA-funded Catalina Sky Survey in Arizona.
It is estimated to be around five to 10 metres (15 to 30ft) wide, making it equivalent to the "size of a small school bus".
Further observations carried out by astronomers identified a trajectory which ruled out any chance of the asteroid colliding with Earth.
"Although it's not on an impact trajectory with Earth, if it were, the space rock would almost certainly break up high in the atmosphere, becoming a bright meteor known as a fireball," the space agency said.
After the asteroid passes at noon, UK time, it will continue its journey around the sun.
This means it will not pass Earth again until 2041, where it will be a greater distance away from the planet.
Although the minor planet's passing will not be visible to the naked eye, people with 12-inch telescopes should be able to spot it.
The passing will also be streamed in a live video feed broadcast by the Virtual Telescope Project.
Paul Chodas, a director at NASA's Jet Propulsions Laboratory, said: "There are a large number of tiny asteroids like this one, and several of them approach our planet as close as this several times every year.
"In fact, asteroids of this size impact our atmosphere at an average rate of about once every year or two."
There are believed to be more than 100 million small asteroids, similar to 2020 SW. However, they are hard to discover until they get very close to Earth.
Larger asteroids, which hold a greater threat if they did collide with Earth, can be detected while further away because they are brighter than small ones.
On 20 August, an asteroid made the closest fly-by of Earth ever recorded. At the time, NASA admitted it had not seen it until after it passed.