Kim Jong Un makes first public reference to Trump summit
Kim Jong Un has spoken publicly for the first time about his proposed upcoming talks with Donald Trump.
The North Korean leader gave a "profound analysis and appraisal" of the possible outcome of the historic summit to top officials of the country's ruling party, the Korean Central News Agency (KCNA) said.
Mr Kim discussed the "prospect of the DPRK-US dialogue and set forth the strategic and tactical issues", the agency added.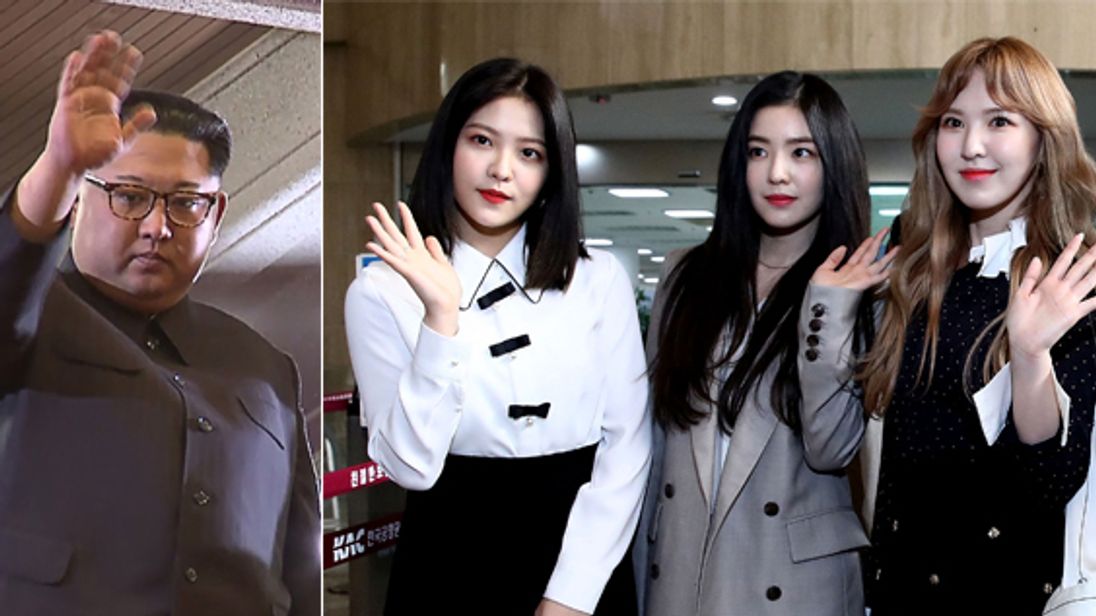 He also updated officials "on the development of the recent situation on the Korean peninsula", KCNA said, referring to his talks with the South's President Moon Jae-in, scheduled for later this month.
While the report did not specifically mention the planned summit or Mr Trump by name, it suggests the North Korean leader is serious about the talks, which the US President said on Monday could be held in late May or June.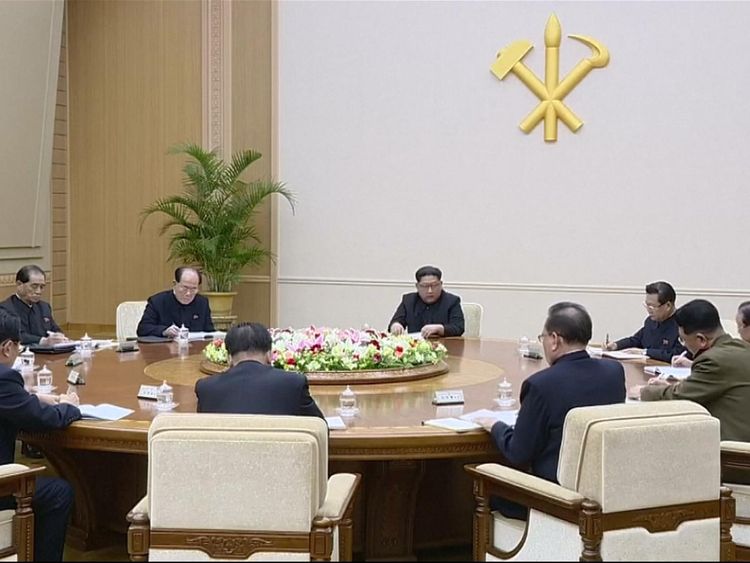 The move continues the remarkable diplomatic offensive Kim has launched this year, including making his first overseas visit as leader – to China – as well as sending his sister to the Winter Olympics in South Korea and using that as a platform to set up talks with Seoul.
:: Kim told to stop smoking by South Korean official
But by far the most surprising development has been his offer, made through South Korean officials, to meet with the US President, given the insults the pair have traded since Mr Trump entered the White House.
The reports make no mention of what will be on the table during the Kim-Trump summit, but officials in Seoul have suggested the North Korean leader would be prepared to discuss de-commissioning his nuclear arsenal, one of Washington's longest-held demands.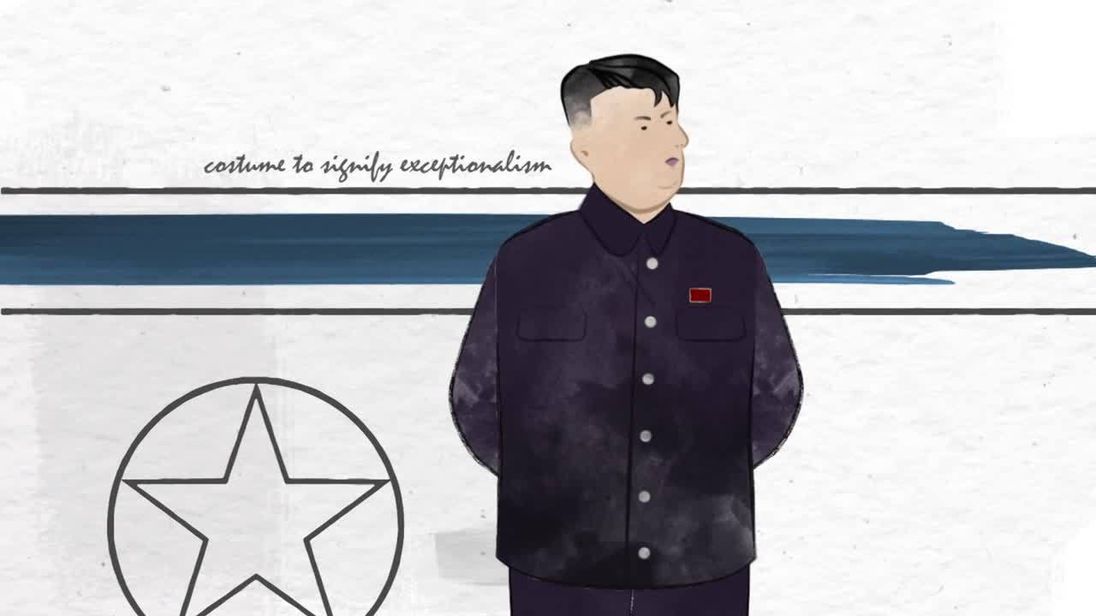 Many doubt whether the North Korean leader is really prepared to do that, pointing out that Pyongyang is equally insistent that US forces be removed from South Korea, a move deemed unpalatable to Seoul.
Confirming he planned to meet Kim in "May or early June", Mr Trump said: "I think there will be great respect paid by both parties and hopefully there will be a deal on denuking."
Coronavirus: Taj Mahal reopens – despite India recording 87,000 new COVID cases in a single day | World News
India has reopened the Taj Mahal – despite the country recording 87,000 new coronavirus infections in a single day.
The famed monument to love had been closed for six months as part of lockdown measures – the longest it has ever been shut.
The number of daily visitors will be limited to 5,000, compared with an average of 20,000 before the pandemic.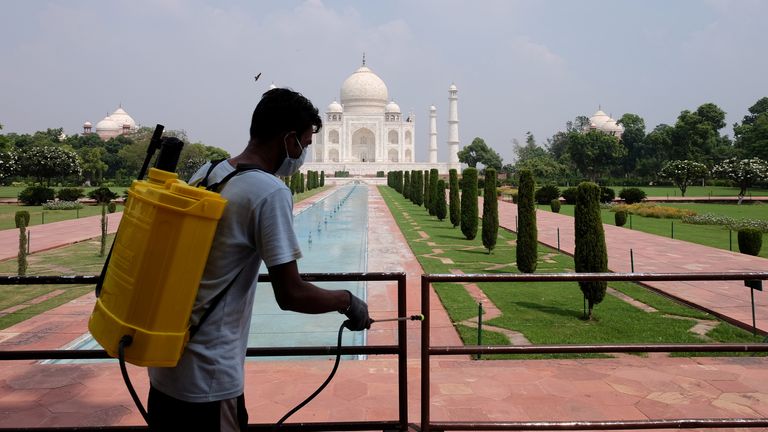 The 17th-century marble mausoleum was built by Mughal emperor Shah Jahan to house the tomb of his favourite wife, Mumtaz Mahal.
COVID-19 protocols are being followed at the iconic landmark, including temperature checks at the entrance and social distancing throughout. Wearing a mask is also compulsory for visitors.
A Chinese tourist and a visitor from Delhi were among the first people to enter.
One early visitor, Aditya Diksha, drove for 12 hours to pay a visit with his friends. "It is the first time in six months we have been out, so it feels good," he said.
It comes as Prime Minister Narendra Modi faces pressure from businesses to relax lockdown restrictions amid the deepest economic contraction in decades.
:: Subscribe to the Daily podcast on Apple Podcasts, Google Podcasts, Spotify, Spreaker
India is close to becoming the country with the highest number of coronavirus cases. The nation of 1.3 billion people currently has a total of 5.49 million infections – second only to the US on 6.79 million.
Relative to its population, COVID-19 fatalities in India are still low compared with countries such as the US, the UK and Brazil – but the economic impact has been significant.
Fewer than 300 tickets were bought for the Taj Mahal's first opening day – a sign that the tourism industry is struggling.
Tourism employed more than 42 million people and contributed at least $240bn (£186m) – or 9.2% – to India's gross domestic product in 2018, World Travel and Tourism Council data shows.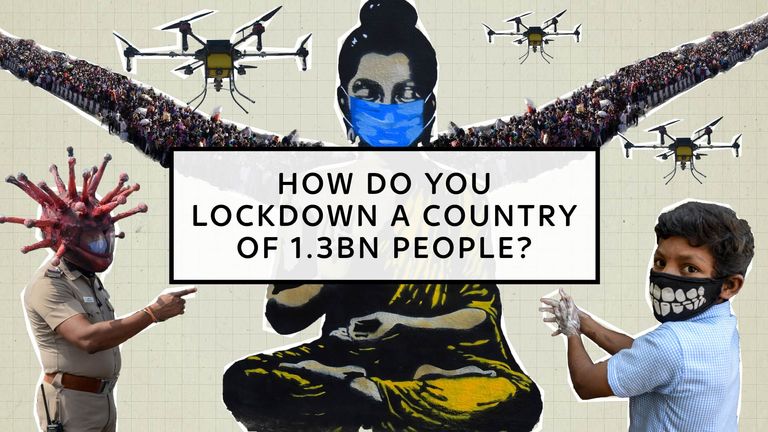 The Association of Tourism Trade Organisations India (ATTOI) said foreign tourists are unlikely to return until at least April, while domestic tourists are being deterred by a confusing system of regional lockdowns and quarantine rules.
"People don't want to go on holiday," said Manu PV, the ATTOI's secretary. "They are very worried. There is the fear factor."
Australia: Humpback whale escapes crocodile-infested river | World News
A humpback whale that made a wrong turn and entered a crocodile-infested river in Australia has managed to escape back to sea.
The whale was first spotted in the East Alligator River in the Northern Territory's Kakadu National Park last week.
Feach Moyle, Kakadu National Park manager, said: "It made its way out on the high tides and we're pleased it appeared to be in good condition and not suffering any ill effects."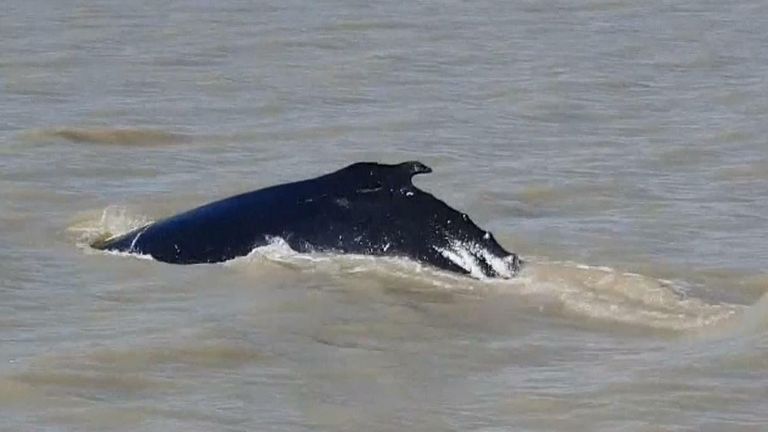 Officials had been monitoring the whale after it was spotted just over 18 miles inland.
A further two whales were also seen in the river last week, however they managed to return to the sea after a short time.
Scientists have suggested that the whales may have made a "wrong turn" while on their annual migration where they follow the western coast of Australia to get from the tropics to Antarctica.
It is the first time there have been any recorded sightings of whales in the East Alligator River.
Despite the river's name, Australia does not have any alligators – it was named by European explorers who did not know the difference between crocodiles and alligators.
The whales were considered unlikely to disrupt any crocodiles unless they became stranded.
Authorities also considered the chance of them being attacked by crocodiles was slim due to their size, unless they became weak or sick.
Marine ecologist Jason Fowler said he initially spotted three whales on 2 September while sailing with friends.
Mr Fowler said: "We happened to bump into some great big whales which completely blew me away.
"The water's incredibly murky. It's got zero visibility. So you can only see the whales when they're right on the surface."
He added: "There are so many humpbacks heading up the WA (Western Australia state) coast now, they're bound to end up in new places. What's incredibly weird is the fact that they're up a muddy, shallow river full of crocodiles – that's unheard of."
World's biggest banks 'allowed criminals to launder dirty money', leaked documents allege | Business News
Some of the biggest banks in the world have been accused of allowing criminals to launder dirty money, according to an investigation based on leaked internal reports.
Over 2,100 suspicious activity reports (SARs) covering more than $2 trillion (£1.5tn) in transactions were leaked to BuzzFeed News and shared with the International Consortium of Investigative Journalists (ICIJ).
These reports, and more than 17,600 other records obtained by the ICIJ, allegedly show how senior banking officials allowed fraudsters to move money between accounts in the knowledge that the funds were being generated or used criminally.
Covering transactions between 1999 and 2017, the SARs were leaked from the US Financial Crimes Investigation Network (FinCEN), an agency which is part of the US Treasury and tasked with tackling money laundering.
Two weeks ago FinCEN warned that media organisations were preparing to publish a story on documents that had been obtained illegally, before last week announcing that it was seeking public comments on how to improve the anti-money laundering system in the US.
According to the ICIJ, the $2 trillion in suspicious transactions identified within the documents represents less than 0.02% of the more than 12 million SARs that financial institutions filed with FinCEN between 2011 and 2017.
In the key findings of its report, the ICIJ alleged: "Big banks shift money for people they can't identify and in many cases fail to report suspect transactions until years after the fact.
"Government fines and threats of criminal prosecutions against banks haven't stopped a tide of illicit payments," the organisation adds, raising questions about money-laundering enforcement.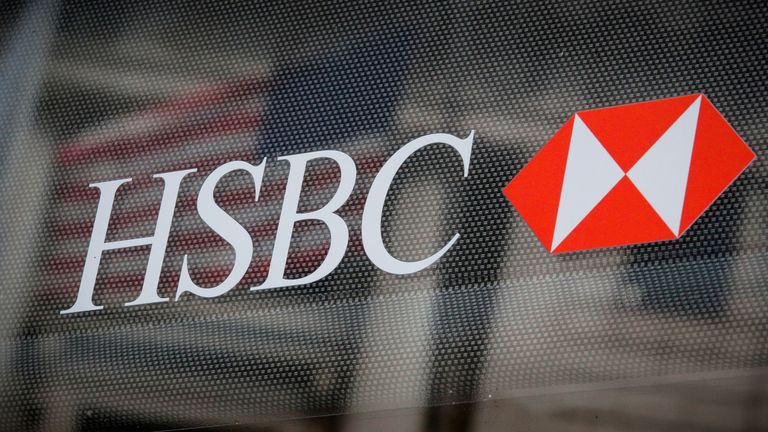 BuzzFeed News described the documents as revealing "how the giants of Western banking move trillions of dollars in suspicious transactions, enriching themselves and their shareholders while facilitating the work of terrorists, kleptocrats, and drug kingpins".
Among the criminal organisations named in the reports are the Al Zarooni Exchange, which was sanctioned by the US Treasury in 2015 for laundering funds for the Taliban.
The SARs reportedly also show how Russian and Ukrainian oligarchs avoid sanctions to move their money into the West.
Five global banks were named in the investigation: JPMorgan Chase, HSBC, Standard Chartered, Deutsche Bank and Bank of New York Mellon.
The ICIJ reported that some of these banks continued to work with "mobsters, fraudsters or corrupt regimes" even after they were warned by US officials that they would face criminal prosecutions for doing so.
The SARs were written by internal compliance officers at these banks, and are "not necessarily evidence of criminal conduct or other wrongdoing" the ICIJ reported.
London-based HSBC said it would not comment on suspicious activity reporting but said the documents referred to historical information which predated the conclusion of its deferred prosecution agreement with the US over its failures to prevent Mexican drug cartels from laundering hundreds of millions of dollars.
As part of the conclusion of that agreement, HSBC said that the authorities were satisfied with its work tackling money laundering.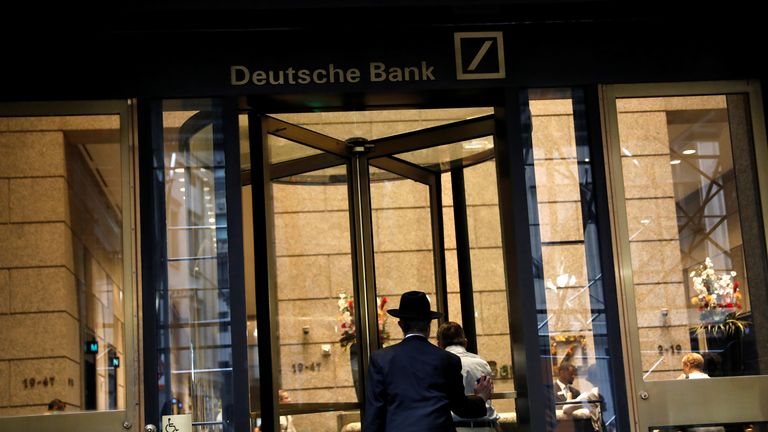 Standard Chartered, which is also based in the UK, responded to the reports by stating: "The reality is that there will always be attempts to launder money and evade sanctions; the responsibility of banks is to build effective screening and monitoring programmes to protect the global financial system.
"We take our responsibility to fight financial crime extremely seriously and have invested substantially in our compliance programmes," the bank added.
Germany's Deutsche Bank also stressed that the ICIJ "reported on a number of historic issues" and said "those relating to Deutsche Bank are well known to our regulators".
"The issues have already been investigated and led to regulatory resolutions in which the bank's co-operation and remediation was publicly recognised," Deutsche Bank added.
The Bank of New York Mellon said it takes its role "in protecting the integrity of the global financial system seriously, including filing suspicious activity reports" and added that it fully complied with all applicable laws and regulations.
JPMorgan Chase, which is also based in New York, stated: "We report suspicious activity to the government so that law enforcement can combat financial crime, and have thousands of people and hundreds of millions of dollars dedicated to this important work.
"We have played a leadership role in anti-money laundering reform that will modernise how the government and law enforcement combat money laundering, terrorism financing and other financial crimes."