Defense statements set for Day 2 after juror questions, topless protester delayed opening
The judge ultimately decided not to dismiss the juror, and the prosecution was able to make its opening statements late Monday afternoon.
"This case is about trust. This case is about betrayal and that betrayal leading to a sexual assault of a woman named Andrea Constand," prosecutor Kevin Steele said. ""We are going to talk about trust, a trust that was built over time."
Steele alleged that Cosby gave Constand Quaaludes that left her unable to consent to sexual activities and left her feeling violated. As part of a civil trial, while under oath, Cosby had previously admitted to using Quaaludes during sex.
Even before setting foot inside the courthouse on Monday, Cosby was confronted by a topless protester — who was later revealed to be a former child actress on "The Cosby Show."
Covered in nothing but the names of Cosby's accusers, Nicolle Rochelle, 39, jumped a barrier separating a crowd of protesters from Cosby before being tackled by police and detained. She was later charged with disorderly conduct and could face a fine, officials said.
In a conference call with reporters, Rochelle said she had been living in Paris and working with women's activist group Femen, which regularly stages topless protests against people and institutions it accuses of oppressing women, and the group's name was prominently scrawled on Rochelle's body.
"Protesting Bill Cosby was important for us because he is a man who has been disempowering women's bodies for decades and in being naked today, I was symbolically taking back the ownership of all the victims' bodies and redefining it as a political tool as opposed to a sexual object," Rochelle told NBC News in a statement Monday night.
After Rochelle's protest, security was increased at the courthouse on Tuesday and protesters did not immediately appear to be outside.
When asked how he was feeling on Tuesday, Cosby shook his head "yes" but said nothing, raising his hand as he made his way past reporters.
Among those expected to testify during the retrial is former supermodel Janice Dickinson.
The retrial comes after Cosby's first trial ended in a deadlocked jury last year and is the first high-profile case of the #MeToo movement. Over the past few years, about 60 women have come forward with allegations against Cosby dating to the 1960s.
Meredith Mandell reported from Norisstown, Penn., and Kalhan Rosenblatt reported from New York, N.Y.
Coronavirus: Trump says 200,000 US deaths is 'a shame' | US News
Donald Trump has referred to the death of 200,000 people from coronavirus in the US – the highest figure of any country in the world – as "a shame".
The president insisted the number of Americans who had died from COVID-19 could have been far higher had it not been for the actions of his administration, without providing evidence for his claim.
Live updates on coronavirus from UK and around world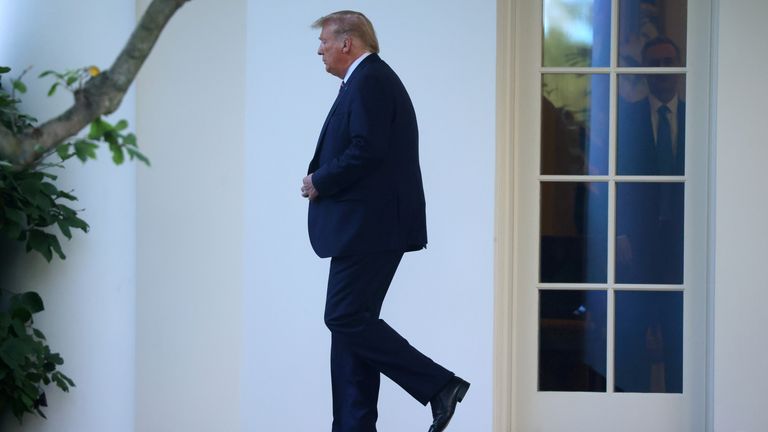 Mr Trump had initially ignored a question from the media about the US death toll as he was leaving the White House for an election rally in Pennsylvania.
He then said: "I think it's a shame. I think if we didn't do it properly and do it right, you'd have 2.5 million deaths. You could have a number that would be substantially more.
"It's a horrible thing. Should have never, ever happened."
He also repeated his previous criticisms of China, where the coronavirus first emerged at the end of 2019.
He said: "China should have stopped it at their border. They should have never let this spread all over the world. It's a terrible thing."
Mr Trump has been criticised for his handling of the COVID-19 pandemic, having repeatedly sought to downplay the disease as it began to spread through the US.
There are continuing fears among health experts that the high level of infections in the country will make the virus more difficult to control during the winter months.
:: Subscribe to Divided States on Apple podcasts, Google Podcasts, Spotify, and Spreaker
According to Johns Hopkins University, the US has seen nearly 6.9 million cases and 200,818 deaths.
The figures account for more than 20% of the cases worldwide, despite the US having just over 4% of the world's population.
Brazil has the second worst toll with 138,105 recorded deaths. The global figure for deaths from the coronavirus is 971,483.
Ex-traffic cop who claims to be reincarnation of Jesus arrested in Russia | World News
A former traffic police officer who claims to be the reincarnation of Jesus has been arrested by Russian security forces.
Prominent mystic Sergei Torop and other leaders of the Church of the Last Testament sect were held in a remote part of Siberia on Tuesday.
They are accused of "damaging their followers' health".
Russia's Investigative Committee said in a statement that the religious group had used psychological pressure to extract money from its followers and caused serious harm to their health.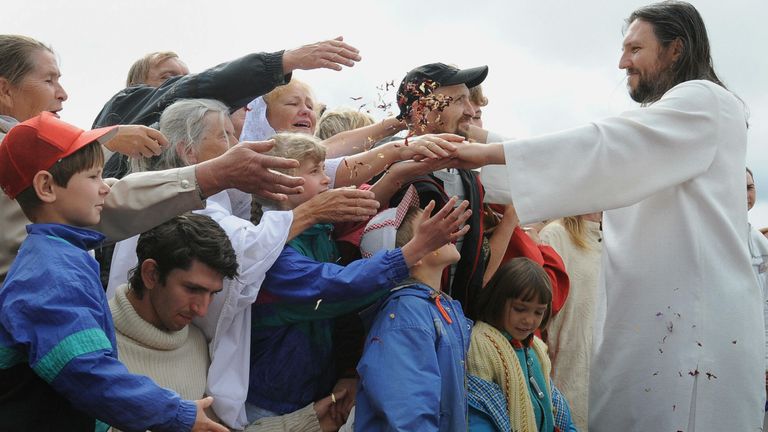 Torop, known to his followers as Vissarion, set up the Church of the Last Testament in the Krasnoyarsk region in 1991, the year the Soviet Union broke up.
The operation to detain him, as well as group leaders Vadim Redkin and Vladimir Vedernikov, involved the police as well as members of the Federal Security Service.
The men could face up to 12 years in jail if found guilty, the RIA news agency reported.
Luis Suarez faces investigation after 'cheating' on Italian citizenship test | World News
Police in Italy have opened an investigation after Luis Suarez, one of the most controversial players in world football, was accused of cheating on his Italian citizenship test ahead of a move to the country.
The Uruguayan, who has previously faced bans for biting opponents and making racist remarks, took the exam in Perugia last week to facilitate a transfer from Barcelona to Juventus.
But prosecutors allege the former Liverpool striker, 33, knew what was going to be in the paper and that his mark had already been decided.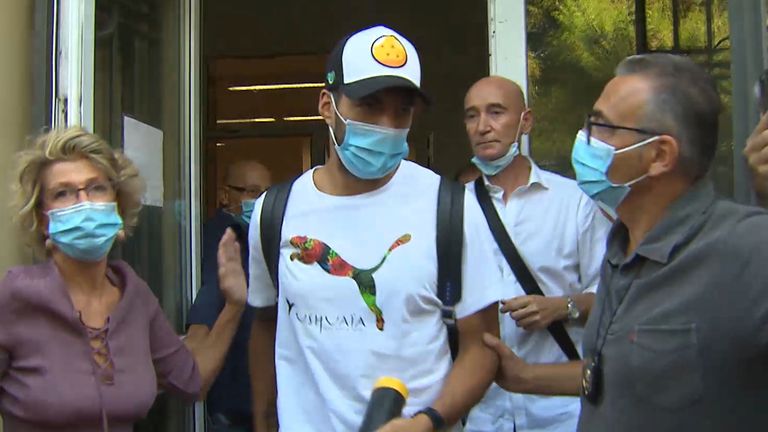 The Perugia public prosecutor's office said in a statement: "Some irregularities have emerged in the exam of certification of Italian, sat on September 17 by Uruguayan football player Luis Alberto Suarez Diaz, needed to obtain the Italian citizenship.
"From the investigation, it emerged that the topics in the exam had been agreed in advance with the applicant and that the relative mark had been attributed even before carrying out the exam, regardless of the fact that an elementary proficiency of the Italian language had been verified during remote classes carried out by lecturers of the University for Foreigners.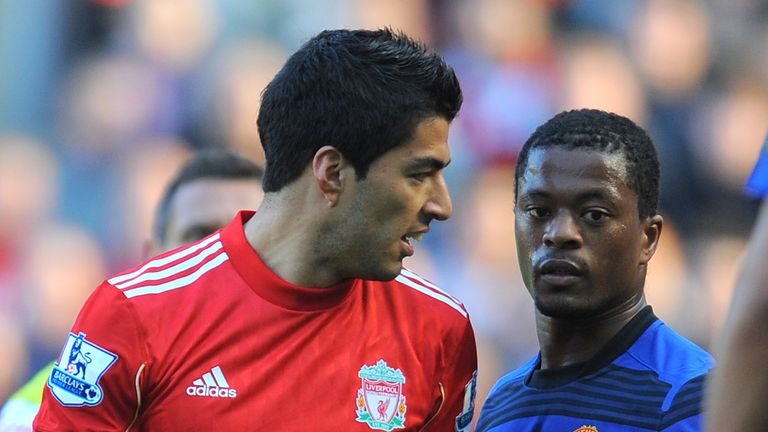 "Today, the Italian financial police are moving forward to capture the documents at the university offices, to verify the actions described beforehand and notify the information assurances for the crimes of revelation of professional secrecy, false representation committed by public officials in official documents and other acts.
Juventus have no places left in their squad for non-EU players, meaning Suarez had to obtain Italian citizenship to join the club.
And the proposed move appears to have fallen through, with the Italian champions now set to re-sign Alvaro Morata from Atletico Madrd.
Suarez, who has been told he can leave Barcelona, now seems set to replace Morata in the Spanish capital.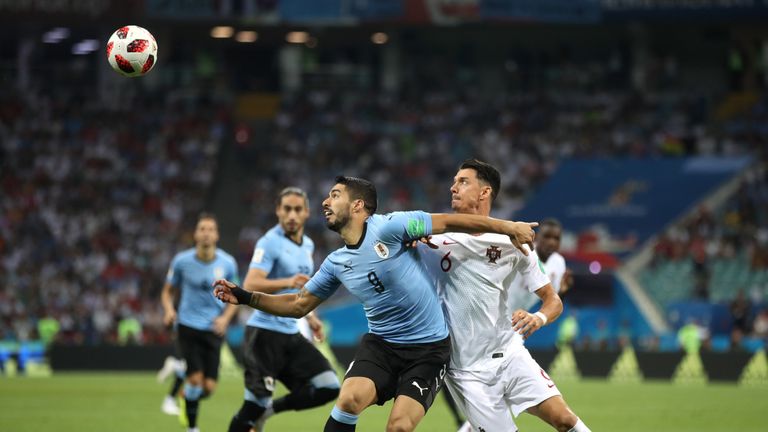 Republicca reported a local official as saying on Monday: "He [Suarez} does not speak a word of Italian.
"He does not conjugate verbs, he only speaks using the infinitive. If journalists would ask him some questions, he'd be lost. He earns €10million a year, he needs to pass this exam."