Trump defends Pruitt, suggests 'death threats' justify spending
The Associated Press reported Friday that the Environmental Protection Agency spent millions of dollars for a 20-member full-time security detail that is three times the size of his predecessor's part-time security contingent.
Pruitt and an EPA spokesperson has claimed that he needed the security and to fly first class because of threats and unpleasant interactions with other travelers. Trump in Saturday's tweet echoes that justification.
An EPA official the Associated Press said has direct knowledge of Pruitt's security spending told the news agency that total security costs approached $3 million when pay is added to travel expenses.
EPA spokesman Jahan Wilcox told the AP late Friday that Pruitt has faced an "unprecedented" amount of death threats against him and his family. "Americans should all agree that members of the President's cabinet should be kept safe from these violent threats," Wilcox said.
An EPA lawyer said this week he wasn't given all the facts when he ruled there were no ethics violation in Pruitt's lease of the condo. In a letter dated Wednesday, EPA ethics lawyer Kevin Minoli said on opinion that Pruitt was paying fair-market value was based on the assumption that Pruitt occupied only one bedroom for $50 a night, as outlined in the lease.
Media reports later disclosed that Pruitt's college-aged daughter occupied a second bedroom while she interned at the White House last summer. Minoli said he did not consider the value of a second room in his analysis. Pruitt paid about $1,000 a month, less than a third of what other nearby two-bedroom homes list for.
Trump has previously defended Pruitt amid the reports of spending. The president said on Twitter Friday that Pruitt "is doing a great job but is TOTALLY under siege?"
White House Press Secretary Sarah Huckabee Sanders at a press briefing Friday praised Pruitt but said the administration was "continuing to review any of the concerns that we have." This week when Sanders was when asked if the president was OK with Pruitt's actions and replied: "The president's not."
As the head of the EPA, Pruitt is Trump's point man for the administration's plan to roll back environmental regulations — many of which were put in place by the Obama administration and opposed by industry lobbyists — while boosting the continued burning of fossil fuels, which scientists have concluded is the primary cause of climate change.
House passes bill to protect abortion rights in response to restrictive Texas law
IE 11 is not supported. For an optimal experience visit our site on another browser.
Brexit U-turn as UK poised to 'join EU Covid vaccine passport scheme'
BREXIT looks unlikely to stop the UK signing up to the EU's vaccine passport initiative, according to reports.

Source link
Obama announces groundbreaking ceremony for his presidential library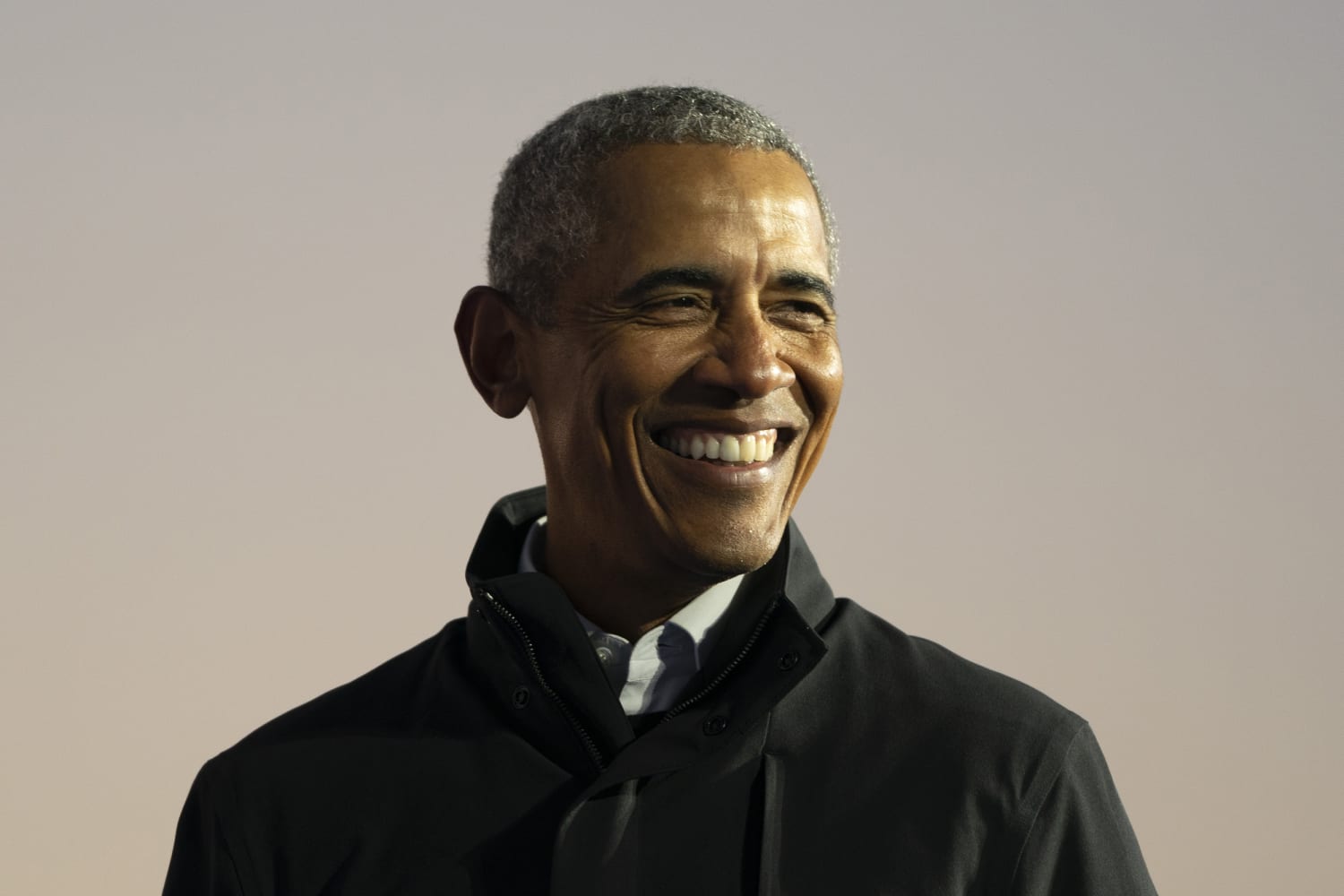 Former President Barack Obama on Friday announced that a groundbreaking ceremony for his long-awaited presidential library will be held Tuesday in Chicago.
The city is "where I got my start in public service" and "where Michelle and I started our family," he said in a recorded video announcement alongside the former first lady.
The pair chose a site in the city's South Side because "we wanted to give something back to the place that gave us so much," Michelle Obama, who grew up in the area, said.
The couple will be joined at the ceremony by Illinois Gov. J.B. Pritzker, as well as Chicago Mayor Lori Lightfoot. Construction on the project began in August following years of delays.
The former president first chose the Chicago site, located on 19 acres of the historic Jackson Park, in 2016 but local activists' concerns about the potential displacement of Black residents and legal issues with park preservation slowed the start of construction.
In August, longtime opponents of the project, including the nonprofit organization Protect Our Parks, called on the Supreme Court to halt work on the center due to the construction's potential environmental and historic impacts. Supreme Court Justice Amy Coney Barrett denied the bid later that month.
A four-year federal review process of the center's location was recently completed, and the Chicago City Council also approved neighborhood protections earlier this month. Obama said the project has involved community collaboration, "harnessing the collective talent of the South Side."
"Together we put the voices of the community at the heart of this project," Obama said in the video. "The result is more than a look into the past, it's a vision for the future."