Theresa May tackles Syria and Russia over alleged chemical weapons attack
Theresa May has blasted Russia for enabling "long-standing international norms" on chemical weapons to be broken, as she condemned the latest attack in Syria.
The Prime Minister said she found pictures of children foaming at the mouth "horrific", after at least 70 people were reported to have been killed and 500 injured in the city of Douma on Saturday.
She branded the raid "barbaric", suggesting Syrian President Bashar al-Assad could be behind it.
Speaking at a news conference on a trip to Denmark, Mrs May declared that "incidents like this cannot be tolerated".
"The UK utterly condemns the use of chemical weapons in any circumstances and we must urgently establish what happened on Saturday," she said.
"If confirmed this is yet another example of the Assad regime's brutality and brazen disregard for its own people and for its legal obligations not to use these weapons, if they are found to be responsible, the regime and its backers, including Russia, must be held to account."
Mrs May added that the attack "fits in to a troubling wider pattern" of "abuse of long-standing international norms" on chemical weapons
:: Israel accused of deadly Syria airfield bombing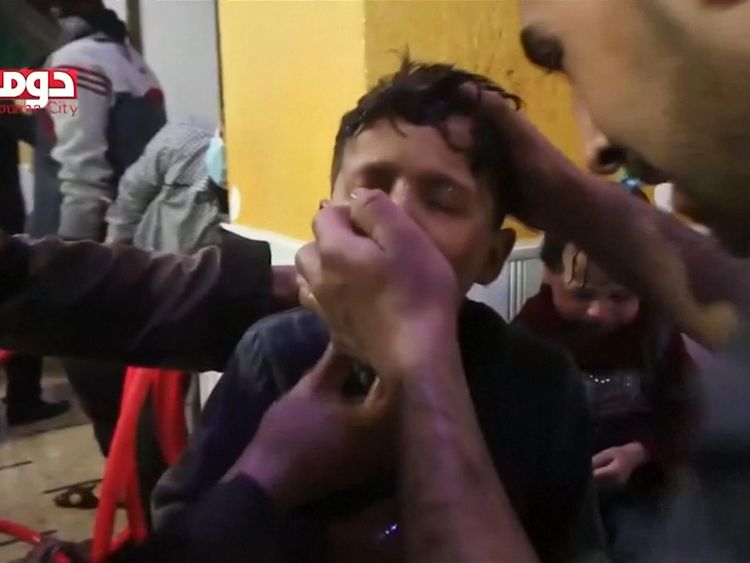 Attacking Russia for its "repeated vetoes" at the UN, Mrs May said they had "enabled these rules to be broken… and removed mechanisms that allow us to investigate" chemical weapons attacks in Syria.
She declared: "This must stop."
US defence secretary Jim Mattis has also responded to the attack, raising the possibility of military action if Syria is found to be responsible.
Asked whether he was ruling out launching retaliatory airstrikes, he said: "I don't rule out anything right now."
The PM promised to work with other countries ahead of a showdown at the UN Security Council later on Monday.
The Kremlin said President Vladimir Putin has warned German Chancellor Angela Merkel against "provocations and speculations" in a phone call on Monday.
Russian foreign minister Sergei Lavrov has also said such allegations that Syria was involved in such an assault were false and a provocation.
:: Chemical attacks in Syria – a deadly history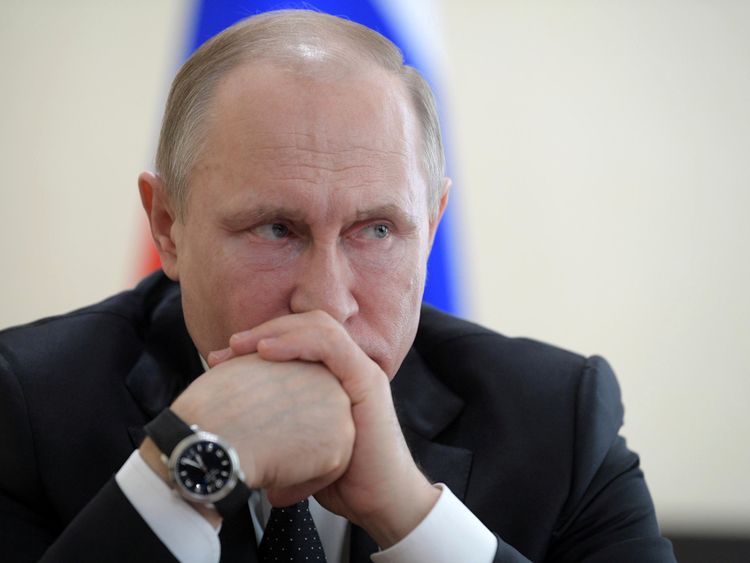 A Russian military taskforce in Syria claimed to have visited the hospital where patients were said to have been treated and found no evidence to back up reports of an attack.
They quoted a doctor and an ambulance driver who both reportedly said they had not dealt with anyone showing symptoms of chemical poisoning.
But an aid group with links to anti-Assad forces called it "one of the worst chemical attacks in Syrian history".
Volunteer rescue service The White Helmets, which also has links to opposition forces, said many of the victims were women and children.
The group published graphic images showing a number of dead children who appeared to have been frothing at the mouth.
The Syrian American Medical Society also described patients foaming at the mouth, saying victims suffered corneal burns and smelled of a "chlorine-like odour".
The Serpent: The story of the real-life hippie trail killer Charles Sobhraj | Ents & Arts News
Inspired by the true story of a fraudster and murderer who preyed on tourists travelling through Asia in the 1970s, The Serpent is the latest true crime drama being binged in lockdown.
Starring Tahar Rahim as killer Charles Sobhraj, and Jenna Coleman as his lover and accomplice Marie-Andree Leclerc, the eight-part drama is currently showing on BBC1 and BBC iPlayer.
"A hidden darkness on Asia's hippie trail – the twisting, real-life story of a murderer, thief and seductive master of disguise," is how the BBC bills it, and reviews have praised Rahim's performance as the "ice-cold" killer who became one of Interpol's most wanted men.
Here are the details behind the drama.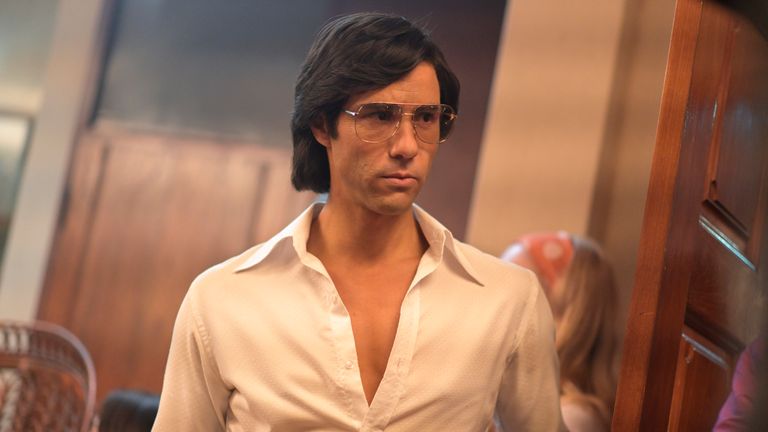 Who is Charles Sobhraj?
A French national who was born Hatchand Bhaonani Gurumukh Charles Sobhraj to an Indian father and Vietnamese mother in what was then known as Saigon (now Ho Chi Minh City), Sobhraj led a life of petty crime as a teenager which escalated to much darker deeds.
Evading authorities using false passports across Thailand, India and Nepal, on what was known as the hippie trail travellers' route, he would pose as a drug dealer or gem salesmen to impress and get to know tourists, before robbing them.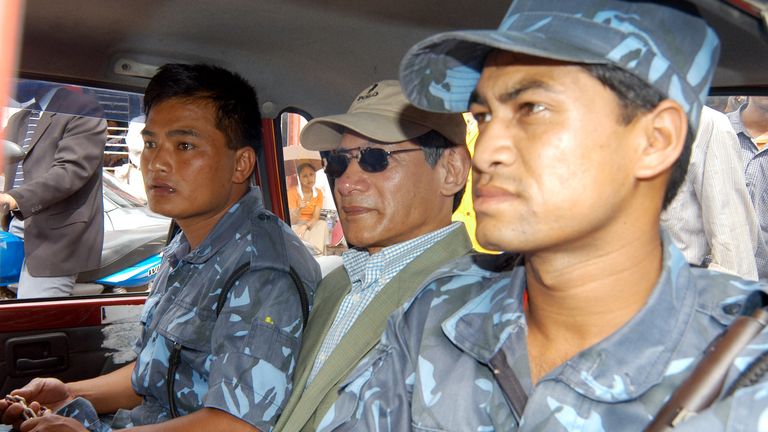 He was accused of the murders of several Western tourists, playing cat and mouse with the authorities for years – his ability to give police the slip and escape jail earned him his Serpent nickname, although he also became known as the Bikini Killer as the bodies of several female victims were found in swimwear.
In The Serpent, he is seen poisoning his victims, burning the bodies of some, and leaving others to drown.
Sobhraj was eventually jailed in India in 1976. Ten years later, as his sentence was due to end, he escaped prison – knowing a Thai arrest warrant against him, which would almost certainly have led to the death penalty, was still valid. His escape and subsequent recapture meant his jail term in India was extended – and so he avoided execution in Thailand.
He was eventually released in 1997 and returned to France. Seemingly enjoying his notoriety, he gave media interviews about his life.
But in 2003, having travelled to Nepal once again, he was captured by police there and a murder inquiry was reopened. Some accounts suggest he was hoping to be caught once again, craving the attention. By 2004, he had been jailed again and now aged 76, he remains in prison.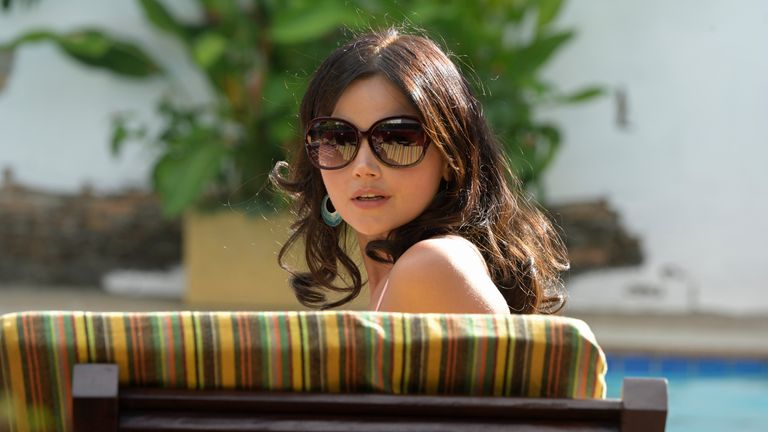 What happened to Marie-Andree Leclerc?
Sobhraj had several followers, with his lover, Marie Andree Leclerc, the most prominent in The Serpent. Seemingly blinded by love and infatuation, she went along with his crimes.
Born in Quebec, Canada, she met Sobhraj while travelling in India.
As his accomplice, she was also jailed for her part in his crimes. However, in 1983 she was allowed to return to Canada as she was suffering from cancer. She died in 1984, aged 38.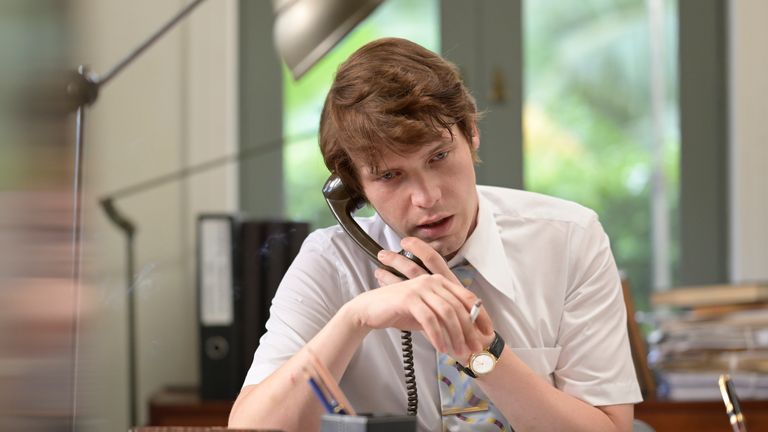 Who is Herman Knippenberg?
In The Serpent, the story focuses on the investigations made by Dutch diplomat Herman Knippenberg, played by Billy Howle. Working at the Dutch embassy in Thailand, he started looking into Sobhraj's crimes after coming across the case of two Dutch travellers who had gone missing.
Eventually linking the disappearance to other deaths, he was able to build a case against Sobhraj with the help of one of the criminal's neighbours.
Ahead of the launch of the series, Howle told the Radio Times that he spoke to the real Mr Knippenberg while researching the role.
"It's a sort of moral outrage that drives this fastidious investigation that he takes upon himself," he said. "It's so unlikely, really, a person in this position doing the job that he was doing, for this to land on his desk, I think it is the moral outrage at the reality of this, the gravity of it, that drives him forward to want to stop it."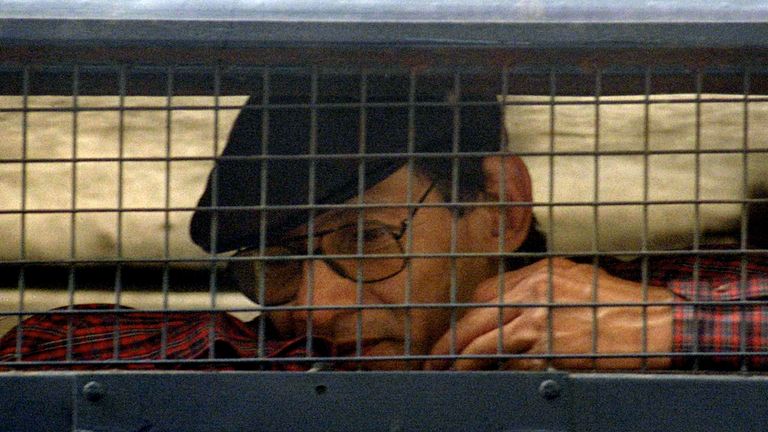 The victims
Sobhraj was convicted in Nepal over the deaths of Laurent Carriere, from Canada, and American Connie Bronzich, and in India of Frenchman Jean-Luc Solomon, however he is believed to have killed many more.
He has never been tried for crimes in Thailand. Other victims he is linked to include American Teresa Knowlton, Turk Vitali Hakim and his French girlfriend Charmayne Carrou, and Dutch students Henk Bintanja and Cornelia Hemker.
Some names have been changed in the drama out of respect for the victims and their families.
The series is dedicated "to all the young intrepids who set out with big dreams, but never made it home".
The Serpent is available to watch now on BBC iPlayer
Mother and baby homes scandal: Irish PM apologises to victims – saying 'the state failed you' | World News

The Irish prime minister has issued an apology following a report into the deaths of 9,000 children in institutions for unmarried mothers and their babies.
A five-year investigation by a judicial commission of investigation detailed how the children died at 18 institutions between 1922 and 1998.
TikTok tightens privacy rules to protect under-16s | UK News
TikTok accounts of users aged under 16 will now be changed to private, in a bid to improve child safety on the app.
This means videos posted to these accounts will not be available to download and all followers will need to be approved first.
It comes a month after federal regulators ordered the social media giant to reveal how the app protects and processes children and teenagers.
TikTok's head of privacy, Elaine Fox said: "We want to encourage our younger users to actively engage in their online privacy journey, and by doing so early we hope to inspire them to take an active role and make informed decisions about their online privacy."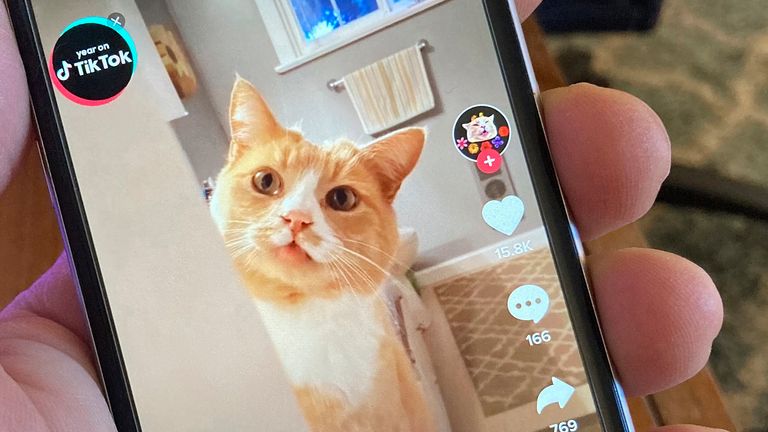 Further updates include collaborative creative tools on the app such as "Duet" and "Stitch" can no longer be used by under-16s.
The NSPCC's head of child safety online policy, Andy Burrows, welcomed the "bold package of measures" by TikTok.
He added: "Abusers are taking advantage of the pandemic to target children spending more time online and we urge other platforms to be similarly proactive rather than wait for regulation to come into effect."
The social media giant has already restricted some access for young users by not allowing them to send direct messages or to host live streams.
Other features enable parents and guardians to set restrictions for their children through the Family Pairing feature as well as TikTok for Younger Users, which offers pre-selected, age-appropriate videos.