South Korean envoy 'told Kim Jong Un to kick smoking habit' during landmark summit
A South Korean envoy risked the wrath of Kim Jong Un by telling him to kick his smoking habit during landmark talks, according to reports.
Mr Kim is a notoriously heavy smoker and his former spy chief was reportedly left frozen in terror when Chung Eui-yong, the director of the South Korean National Security Council, told him to consider quitting cigarettes during a conversation over dinner in Pyongyang last month.
Citing multiple government sources from North and South Korea, Japanese newspaper Asahi Shimbun reports that Mr Kim was asked: "How about stopping smoking? It's bad for your health."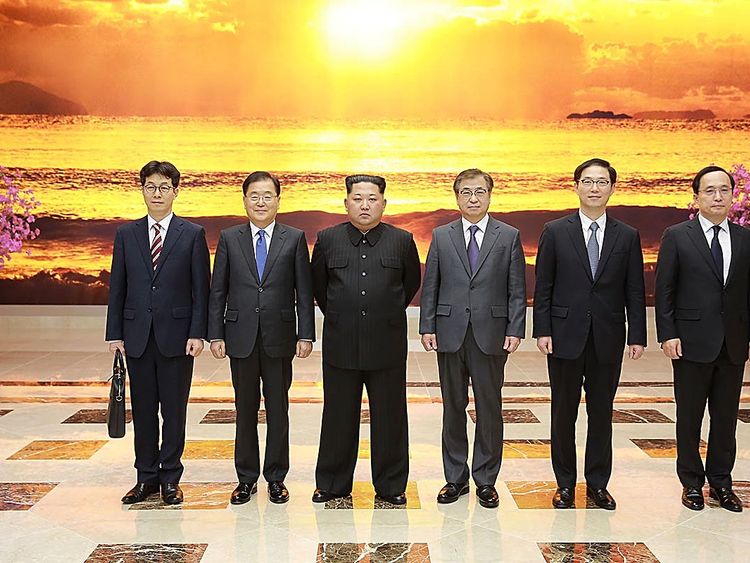 Kim Yong-chol, the ex-head of national intelligence for North Korea, was said to be left terrified by how his leader might respond, with the young dictator said to be infamous among his staff for his short temper.
But Mr Kim's wife, Ri Sol Ju, was said to be amused by the blunt nature of the question.
"I always ask him to quit smoking, but he won't listen to me," she is reported to have responded.
The Korean Times' report of the dinner speculates that Mr Chung felt comfortable asking the question because in Korea, age is still taken much like rank – the the older the person, the more senior they are.
Mr Chung is 71, whereas Mr Kim is 34.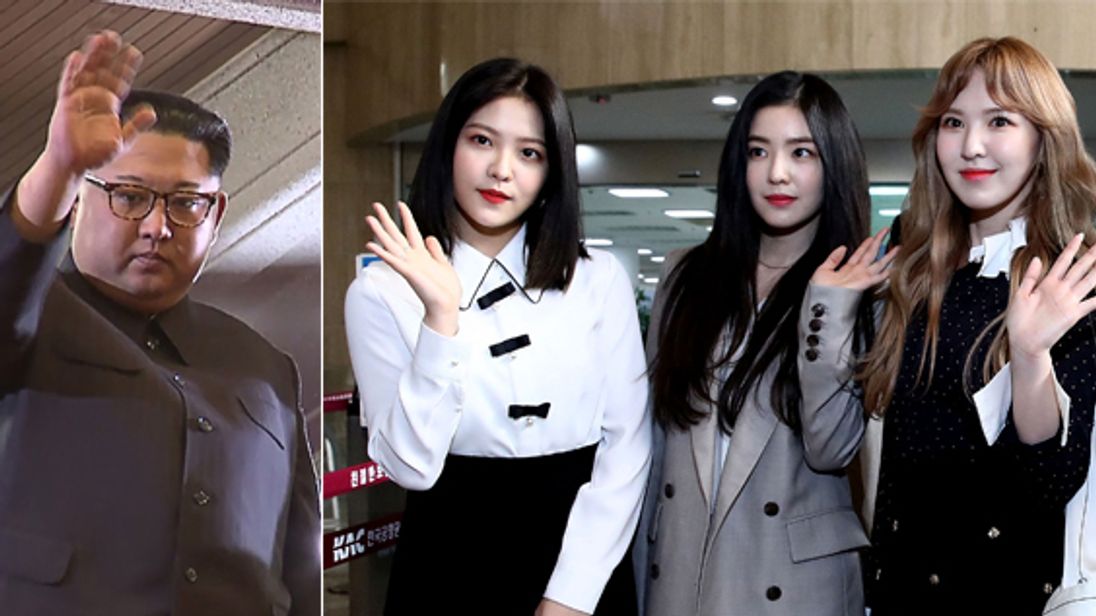 Mr Kim is often seen in state media broadcasts and photos holding a lit cigarette, even during visits to hospitals and schools, and notably during the country's nuclear tests.
Asahi Shimbun reported that his wife's reaction to the apparent criticism helped lighten a potentially awkward moment, during what was the first visit by the South to their neighbours since December 2007.
It was part of a bid by Seoul to push for talks between Mr Kim's regime and the US, and it appeared to prove successful, with Donald Trump later agreeing to meet his North Korean counterpart by May.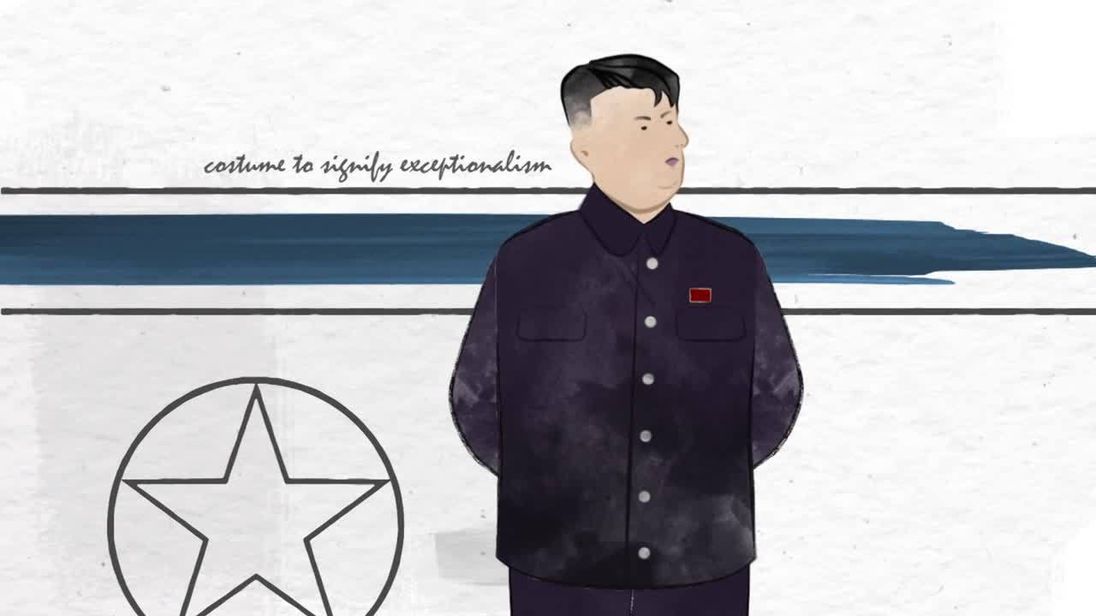 Mr Kim is said to be committed to the historic summit and to eventual denuclearisation, despite the two leaders having regularly traded threats and insults since Mr Trump took office.
The recent charm offensive by North Korea began with the visit of Mr Kim's sister, Kim Yo Jong, to the Winter Olympics hosted by Pyeongchang, which made her the first member of North Korea's ruling family to travel to the South since the end of the Korean War.
Mr Kim has since met with Chinese President Xi Jinping and is also planning to meet South Korean leader Moon Jae-in.
Russian 'Fancy Bear' unit hit with sanctions by UK over cyber attack on German parliament | Politics News
Britain has imposed travel bans and asset freezes on a Russian unit over a cyber attack on Germany's parliament.
The sanctions, part of European Union action, will be enforced on two Russian GRU officers and a hacking unit – judged to be part of the GRU – known as APT28 or Fancy Bear.
Germany has found Russia responsible for the 2015 hack of its parliament, the Bundestag, which was said to have caused the theft of more than 16 gigabytes of data, including MPs' confidential emails.
The Foreign Office announced the sanctions would come into force immediately
"The UK stands shoulder to shoulder with Germany and our European partners to hold Russia to account for cyber attacks designed to undermine Western democracies," said Foreign Secretary Dominic Raab.
"This criminal behaviour brings the Russian government into further disrepute."
Britain is continuing to coordinate with the EU's sanctions regime during the Brexit transition period, after which the UK will have its own regime.
UK security chiefs have previously judged APT28 to be part of the GRU, the Russian military intelligence services.
The group have also been blamed for the hacking of the Democratic National Committee (DNC) servers during the 2016 US election campaign, as well as the hacking of the World Anti-Doping Agency's database in the same year.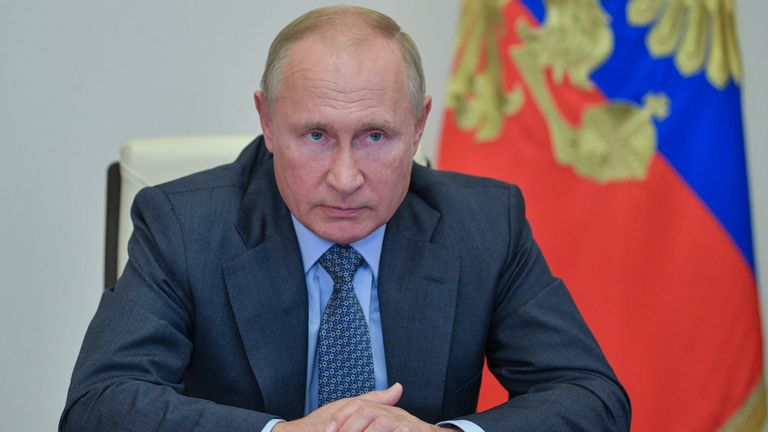 The action against the unit over the Bundestag attack came as Russian President Vladimir Putin claimed Germany and China are now heading for superpower status while the influence of America, along with that of Britain and France, wanes.
Addressing a meeting of the Valdai Discussion Club via video link, Mr Putin was reported to have said the era when the US and Russia decided the world's most important questions was in the past.
If the US was not prepared to discuss global problems with Moscow, Russia stood ready to have that discussion with other nations, the Russian president was said to have added.
Gulf Livestock 1 sunken ship: Pope Francis gives money to families of crew missing at sea | World News
Pope Francis has gifted money to the families of the crew members who were on board a ship that sank off the Japanese coast last month, 40 of whom are still missing.
The Gulf Livestock 1 was carrying 43 men and 6,000 cattle when it capsized on 2 September in the East China Sea after suffering an engine failure during Typhoon Maysak.
Families of the crew, which included 39 Filipinos, two Australians and two New Zealanders, have raised over £93,000 for an international search effort which recently found a potential life raft and life ring from the ship.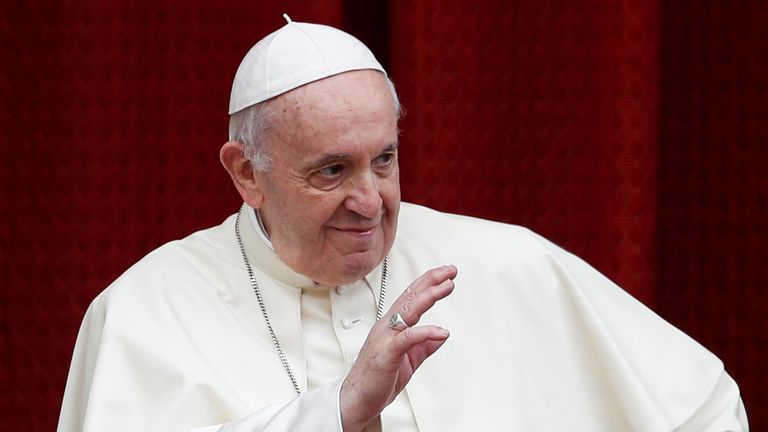 In a statement, the Vatican confirmed it will provide financial aid to "be given personally to the families of the missing persons and the two survivors, along with a small personal gift from Pope Francis, to express his closeness and solidarity".
"This contribution has been accompanied, since the very first days of the disaster, by spiritual, psychological and personalised support, offered to the Filipino families by a team of professionals, chaplains and religious sisters from the Stella Maris Centres of the nation," the statement continued.
"The support, which in view of the COVID-19 restrictions has so far been implemented through the use of social media and a digital platform, will continue for several months."
The full amount and duration of the support from the Vatican's Dicastery for Promoting Integral Human Development is not clear.
Loved ones of the 40 crew members still lost at sea remain hopeful that there are more survivors after three Filipino men were pulled from a life raft in the days following the capsizing.
One of the men died.
The two who survived told an investigation into the sinking they saw the deployment of four life rafts before the ship sunk and that everyone was wearing a life jacket.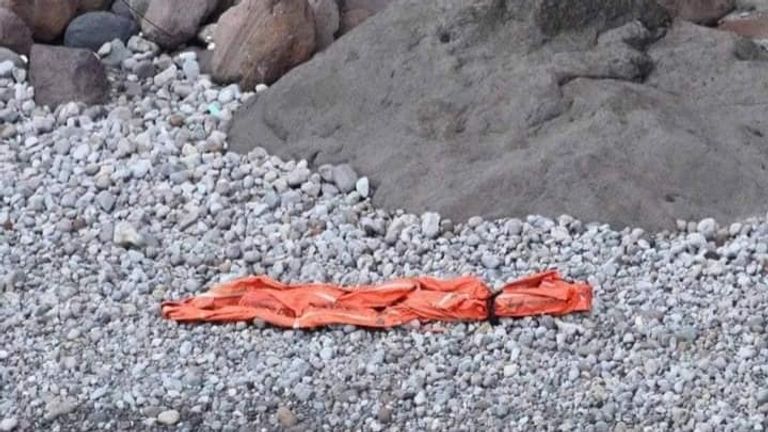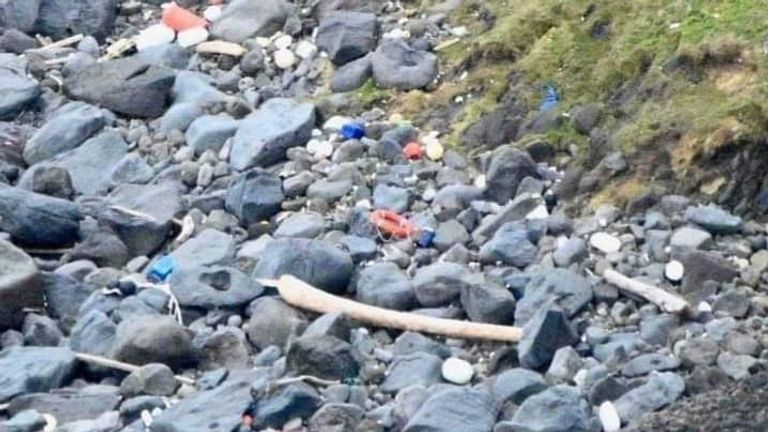 On 10 October, images from crew and pilots found what appeared to be a canopy from the same life raft used on the Gulf Livestock 1 on the Japanese island of Kuchinoshima – about 160 miles from the ship's last-known location.
On the same day, a life ring and blue boot were spotted 21 miles away on another island.
Three men have been rescued and two survived

The Viking life rafts from Gulf Livestock 1 carry enough rations to feed 20 people for 30 days.
But an Australian legal report recently concluded the prospect of more survivors remained possible while life rafts and jackets were still missing.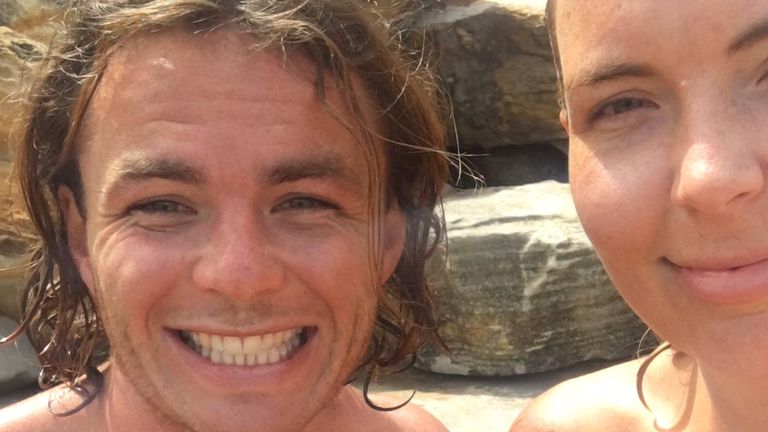 The sister of Australian stockman and missing crew member Will Mainprize recently described her brother as a "survivalist" who led rescue and adventure missions in his home country.
"He is just so kind and compassionate," she told Sky News.
"This beautiful, young 27-year-old man. I'm 18 months older than him and we were like twins growing up. If you spend time with him you feel like a better person."
Prince Andrew accuser was a 'fantasist' who spun 'tissue of lies', Ghislaine Maxwell told lawyers | World News
Ghislaine Maxwell told lawyers that Prince Andrew accuser Virginia Roberts Giuffre had spun a "tissue of lies" and was an "awful fantasist", according to newly-released documents.
The comments by the ex-girlfriend of paedophile Jeffrey Epstein appear in a 2016 interview transcript released on Thursday by a US judge.
Ms Roberts Giuffre has accused the prince of having sex with her when she was underage – claims he has strongly denied – and says Epstein kept her as a "sex slave" with Maxwell's assistance.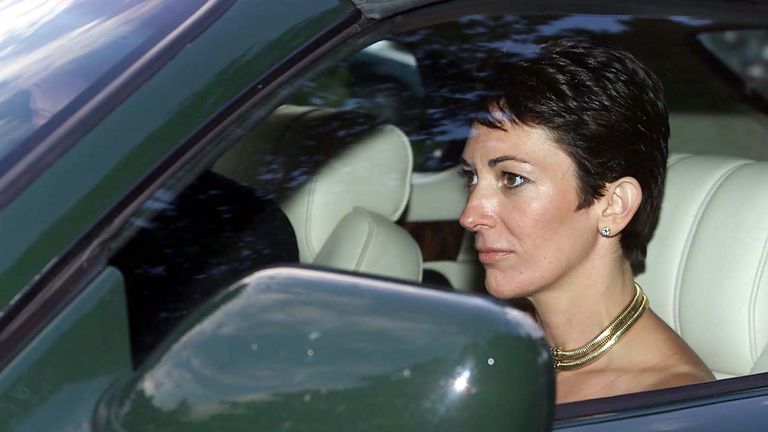 In her deposition, the 58-year-old was questioned about an alleged encounter between the pair in London in 2001 after they are said to have gone out clubbing.
The name is redacted, but the circumstances match Ms Roberts Giuffre's allegations about the prince.
"So did you ever introduce [redacted] to Virginia in London?" Maxwell is asked.
The former socialite – arrested in an FBI raid in July – said she had "no recollection" and also couldn't recall if Ms Giuffre stayed at her London home, or even whether she travelled on the plane to London.
It's been claimed a photo of Prince Andrew appearing to have his hand around Ms Roberts Giuffre's body – and standing next to Ms Maxwell – was taken in the house during the March 2001 trip.
The prince has admitted he is the person in the picture but that he has no "recollection of meeting her" – and also suggested in his Newsnight interview last year that the image may have been edited.
He famously added that he couldn't have been out clubbing on the night in question as he was in Pizza Express in Woking.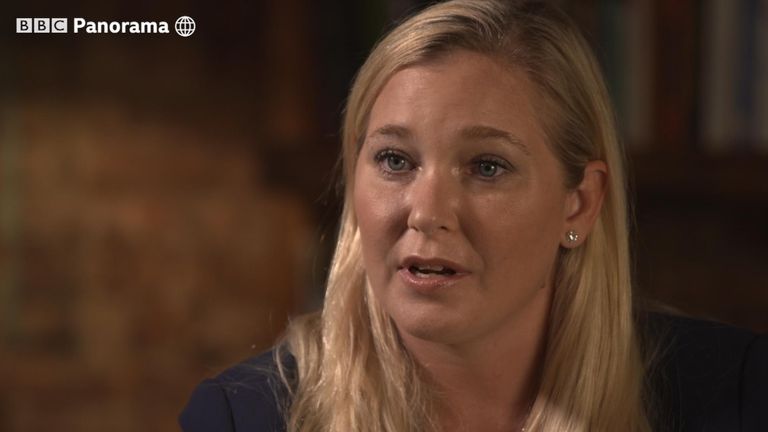 Ms Maxwell also says in the 400-plus pages of transcript that she has no memory of claims she took 17-year-old Ms Giuffre out shopping ahead of the alleged night out at Tramp nightclub.
She also tells lawyers she "cannot recall, as I have said, no" – when asked if she saw "[redacted] go into a room with Virginia alone in your town home".
Ms Maxwell also denied having three-way sex with Epstein and Ms Roberts Giuffre, and claimed she never saw any "inappropriate underage activities" or "Jeffrey having sex with a minor."
The 58-year-old faces up to 35 years in jail over allegations she recruited teenage girls for Epstein to sexually abuse in the 1990s.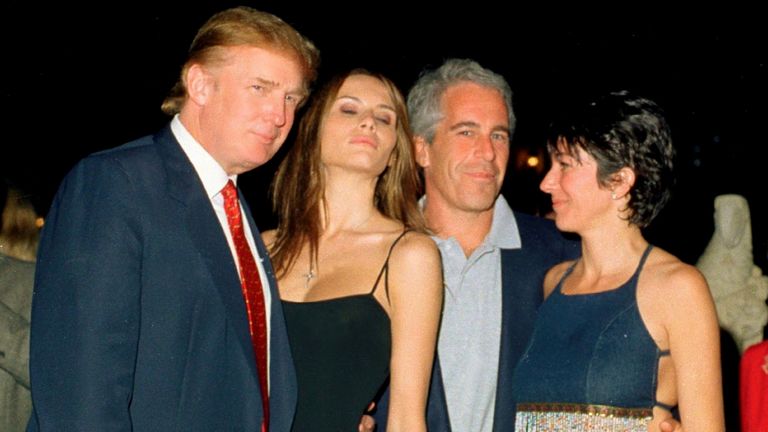 The new documents relate to a 2016 civil lawsuit brought by Ms Roberts Giuffre, who sued Ms Maxwell for defamation after she called her a liar. The case was eventually settled.
Ms Maxwell's lawyers had argued that the documents should remain sealed in part to protect her right to a fair criminal trial, in which she has pleaded not guilty.
Prince Andrew has admitted his relationship with Epstein was badly judged, but in a statement last year "emphatically denied… any form of sexual contact or relationship with Virginia Roberts".