Facebook to send Cambridge Analytica data-use notices to 87 million users today
In addition, all 2.2 billion Facebook users will receive a notice titled "Protecting Your Information" with a link to see what apps they use and what information they have shared with those apps. If they want, they can shut off apps individually or turn off third-party access to their apps completely.
Reeling from its worst privacy crisis in history — allegations that this Trump-affiliated data mining firm may have used ill-gotten user data to try to influence elections — Facebook is in full damage-control mode. CEO Mark Zuckerberg acknowledged that he made a "huge mistake" in failing to take a broad enough view of what Facebook's responsibility is in the world.
Zuckerberg is set to testify before the Senate Judiciary and Commerce Committees as well and the House Energy and Commerce Committee on April 10 and 11 respectively, the committees announced last week.
He is also reportedly meeting privately with lawmakers on Monday, according to Reuters, which cited anonymous sources.
Cambridge Analytica whistleblower Christopher Wylie previously estimated that more than 50 million people were compromised by a personality quiz that collected data from users and their friends. In an interview aired Sunday on NBC's "Meet the Press," Wylie said the true number could be even larger than 87 million.
That Facebook app, called "This is Your Digital Life," was a personality quiz created in 2014 by an academic researcher named Aleksander Kogan, who paid about 270,000 people to take it. The app vacuumed up not just the data of the people who took it, but also — thanks to Facebook's loose restrictions — data from their friends, too, including details that they hadn't intended to share publicly.
Facebook later limited the data apps can access, but it was too late in this case.
Coronavirus: Europe is 'epicentre of pandemic once again', WHO chief warns after deaths rise by 35% | World News
Europe has become the epicentre of the coronavirus pandemic again after a sharp spike in deaths and hospital admissions, the World Health Organisation has warned.
The region accounted for nearly half of the 2.8 million new COVID-19 cases reported worldwide last week, WHO said.
Virus-related fatalities are also up 35% on the previous week, European regional director Dr Hans Kluge said.
"Hospitalisations have risen to levels unseen since the spring," he said on Thursday.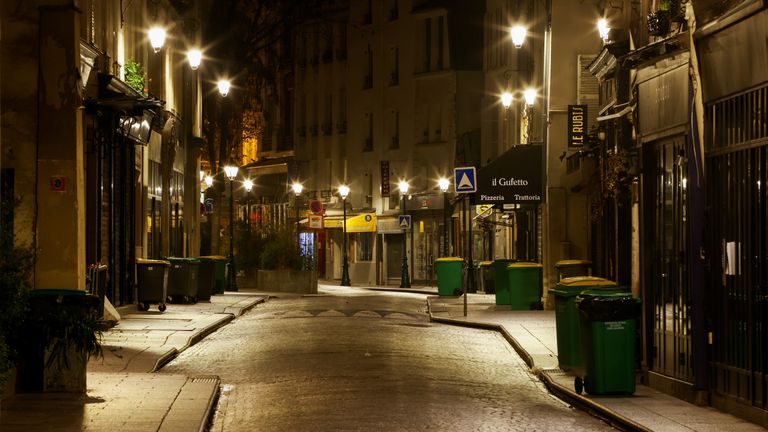 Europe has now confirmed more than 10 million coronavirus cases and 250,000 deaths since the start of the crisis, he added.
"We are at the epicentre of this pandemic once again. At the risk of sounding alarmist I must express our very real concern," Dr Kluge said in a statement.
The stark warning comes after both France and Germany announced they were going back into lockdown.
German Chancellor Angela Merkel said her country is "deep in the second wave", while President Emmanuel Macron said France has been "overpowered" by a second phase of the virus.
Germany is reporting around 15,000 new cases a day, with Mr Macron claiming France's daily infection rate is between 40,000 and 50,000.
On Thursday, videos showed Paris gridlocked, with drivers trying to leave the city before the month-long lockdown began on Friday.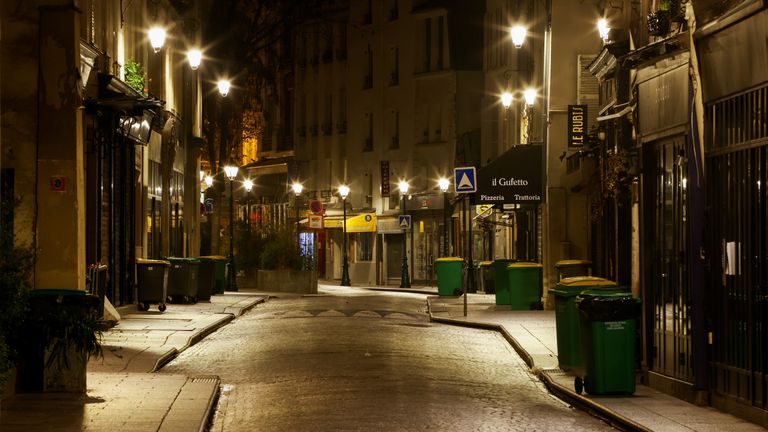 Within Europe, figures show coronavirus cases are growing fastest in Belgium, the Netherlands, Spain and the Czech Republic.
Spain has voted to extend its state of emergency until May and the regions of Catalonia and La Rioja have closed bars and restaurants.
But the mayor of Milan, Giuseppe Sala, criticised lockdown restrictions on the region of Lombardy, which along with Southern Campania has emerged as the epicentre of Italy's second wave.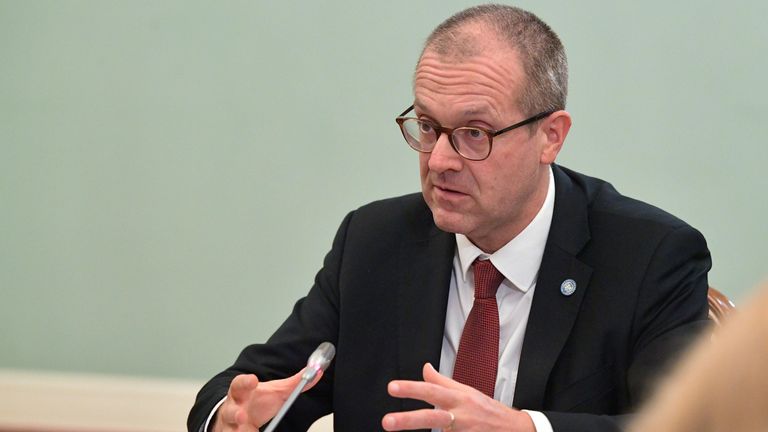 Speaking to reporters in Brussels on Thursday, European Commission president Ursula Von der Leyen warned against the dangers of "corona fatigue".
She said: "This time we have two enemies. The coronavirus itself and corona fatigue – that is the growing weariness when it comes to the precautionary measures."
140 migrants drown near Senegal in 'deadliest shipwreck so far this year', UN reports | World News

At least 140 migrants have drowned off the coast of Senegal in the deadliest shipwreck recorded by the United Nations this year.
The boat caught fire and capsized hours after leaving the town of Mbour, about 62 miles south of the capital Dakar, for the Canary Islands on Saturday, the UN's migration agency said.
"At least 140 people have drowned after a vessel carrying around 200 migrants sank off the Senegalese coast, the deadliest shipwreck recorded in 2020," the International Organization for Migration said in a statement.
Roughly 60 people were rescued by the Senegalese and Spanish navies, as well as fisherman.
The perilous sea passage from West Africa to the Canary Islands was once a major route for those seeking an escape from poverty, and has seen a surge this year.
Spain had stepped up patrols to stop people attempting the journey, but migrant arrivals to the Canary Islands from West Africa have more than quadrupled in 2020 to around 11,000 compared with the same period last year.
Fourteen boats carrying 663 migrants left Senegal for the islands in September, the IOM said, over a quarter of which experienced an incident or shipwreck.
And in August, Spanish authorities found a boat near the Canary Islands with 10 dead migrants on board.
Last December, sunbathers stepped in to help some two dozen migrants who washed up on a beach in the islands, including three children and a pregnant woman.
Their rickety boat landed on the shores of Aguila in Gran Canaria, with those on-board having spent six days navigating the rough waters of the Atlantic.
Nice knife attack: More details revealed about knifeman as one victim named | World News
French authorities have revealed that the Nice attacker who killed three people is Tunisian and was unknown to security services.
France's chief anti-terrorist prosecutor, Jean-Francois Ricard, said the young man, born in 1999, arrived in the city by train and changed his clothes at the station, before walking 400 metres to the Notre Dame church.
He entered France from Italy – travelling through the southern Italian city of Bari on 9 October – after reaching the Mediterranean island of Lampedusa on 20 September.
Shots fired as police storm church

He was carrying an Italian Red Cross identity document and two phones, while a bag containing two unused knives was found.
The blade used in the attack was 30cm long, with a cutting edge of 17cm.
Following the attack at the church he moved towards police in a "threatening way", shouting Allahu Akbar [God is greatest] before being shot and seriously wounded by officers, who fired at least 14 bullets at him.
He is being treated in hospital, Mr Ricard said.
One of the three people stabbed to death has been named as church worker Vincent Loques.
Local politician Eric Ciotti tweeted a picture of Mr Loques dressed in a t-shirt, looking relaxed and smiling.
Macron: France is 'under attack'

He said Mr Loques was a "devoted employee" of the Notre Dame church.
Mr Ricard described the scene of the attack. He said a 60-year-old woman suffered a "very deep throat slitting, like a decapitation".
She and Mr Loques died at the scene, while a 44-year-old woman made it out of the church and died at a local cafe.
Mr Loques was 55 and a father of two, Le Parisien newspaper reported.
Members of the parish said he had been church warden for ten years and was "expansive and sympathetic".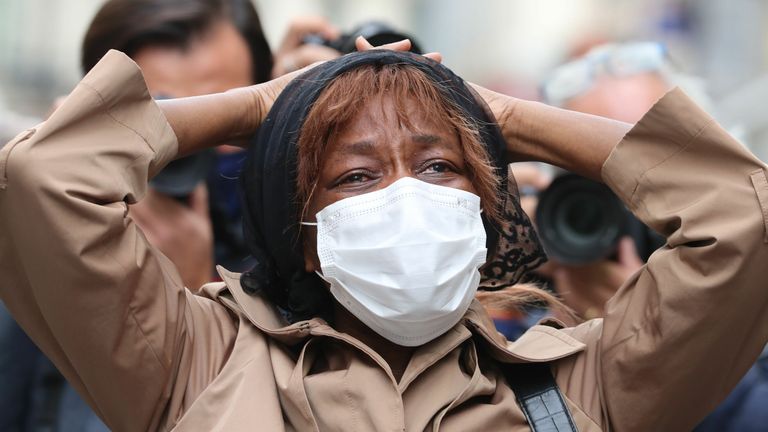 President Emmanuel Macron, who visited Nice on Thursday afternoon, said his country had been "attacked" and expressed the "support of France towards the Catholic community".
He added that the number of soldiers deployed to protect schools and religious sites would be increased from about 3,000 at the moment to 7,000.
Reuters journalists at the scene said police armed with automatic weapons put up a security cordon around the church, which is on Nice's Jean Medecin avenue, the city's main shopping thoroughfare.
Sounds of explosions could be heard as sappers detonated suspicious objects.
Prime Minister Jean Castex has told residents of Nice only to leave home for food shopping, commuting to work, medical reasons or pressing family matters.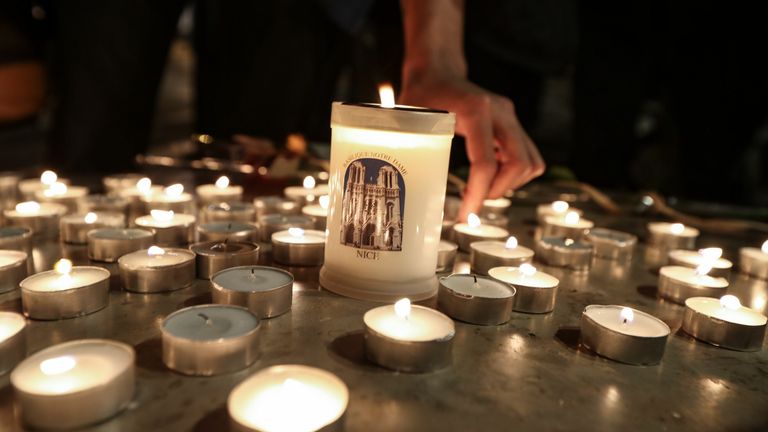 A representative of the French Council for the Muslim Faith condemned the attack, saying: "As a sign of mourning and solidarity with the victims and their loved ones, I call on all Muslims in France to cancel all the celebrations of the holiday of Mawlid [Prophet Muhammad's birthday]."
In a separate incident shortly after, French police confirmed a man was shot dead near Avignon, after threatening passers-by with a handgun in the district of Montfavet.
In Jeddah, Saudi Arabia, a man was arrested after stabbing and wounding a guard at the French consulate, state media reported.
It comes as the country remains under high alert for terrorist attacks following the beheading earlier this month of French middle school teacher Samuel Paty in Paris.
The attacker had said he wanted to punish Mr Paty for showing pupils cartoons of the Prophet Mohammad in a civics lesson.
:: Subscribe to the Daily podcast on Apple Podcasts, Google Podcasts, Spotify, Spreaker
Nice's mayor, Christian Estrosi, said the victims had been killed in a "horrible way".
"The methods match, without doubt, those used against the brave teacher in Conflans Sainte Honorine, Samuel Paty."
He added: "Attack in Nice, attack in Avignon, attack on the French consulate in Saudi Arabia. It is not a coincidence."
Since Mr Paty's killing, French officials – backed by many ordinary citizens – have re-asserted the right to display the cartoons, and the images have been widely displayed at marches in solidarity with the killed teacher.
That has prompted an outpouring of anger in parts of the Muslim world, with some governments accusing President Macron of pursuing an anti-Islam agenda.