Diplomacy has been 'weaponized' with memes, trolling, online polls
Get breaking news alerts and special reports. The news and stories that matter, delivered weekday mornings.
LONDON — A growing army of diplomats is spreading targeted propaganda online.
Techniques for promoting news articles and memes on social media are being used by governments around the world to influence opinion about global events and to undermine public confidence in rival countries.
The spy poisoning case and Russian interference in the 2016 U.S. presidential election have proved to be fertile ground for their work.
Russia has taken to trolling adversaries using official diplomatic Twitter accounts — creating tongue-in-cheek online polls and even snarky memes.
Coming in the wake of fake news factories and troll farms, experts warn such digital diplomacy is the latest way in which public trust in official information is being eroded.
Researchers say that while some governments are using social media transparently to streamline their message, others are engaged in covert disinformation campaigns that disrupt traditional foreign relations.
"There is a now a sense that public diplomacy has become weaponized," said Jan Melissen, a professor of diplomacy at the University of Antwerp and a senior research fellow at the Netherlands Institute of International Relations Clingendael. "These technologies are being used in ways that we didn't anticipate."
It is a far cry from the Arab Spring uprisings of 2011 when campaigners used Facebook to mobilize grassroots pro-democracy protests in repressive Middle Eastern countries.
Corneliu Bjola, an associate professor of diplomatic studies at the University of Oxford and head of the Oxford Digital Diplomacy Research Group, said the poisoning of Russian former double agent Sergei Skripal highlighted the extent of online statecraft.
According to Bjola, methods of online diplomacy include:
using Facebook's publicly-available option to pay for posts to be targeted at particular interest groups;
"gaming" Facebook's constantly changing news feed filter in order to boost page views;
building communities of sympathetic users more likely to reshare links or retweet and approaching other so-called influencers to do the same. "People are more likely to trust links that come from their friends, their groups or pages they have liked, and they are also more likely to reshare them," Bjola said. "Something that resonates has a much better chance of being passed on, regardless of how accurate it is.
In extreme examples, it can involve the dissemination of misleading or fake information.
Such techniques are "getting much greater reach than through traditional media," Melissen said. "In 2012 after the Arab Spring, Facebook was seen as a democratizing medium where sharing everything meant people reaching out to each other. That's still taking place but we've the same medium being used in a more intrusive way, including using algorithms not to reach the networks of your friends, like in normal public diplomacy, but to enter the networks of your opponents."
Wael Ghonim, a former Google executive who spearheaded the Arab Spring in Egypt with his online activism, lamented how authoritarian governments had responded by drowning out dissent with propaganda. "I thought the Internet was a power that was granted to the people and that would never be weakened," he said in an interview with MIT Technology Review. "But I was wrong."
'A tool for contesting reality'
Russia's London Embassy boasts a Digital Club that offers Twitter users "regular competitions and prize draws" and even invitations to the ambassador's residence in exchange for allowing their account to be used for automatic retweets of official posts.
Most official diplomacy remains benign, even in areas of tension. The U.S. operates a "virtual embassy" for Iranians, in the absence of formal relations. The Palestinian Authority, which has no presence in Israel, runs a Facebook page in Hebrew aimed at communicating directly with ordinary Israelis.
There have been some successes; the U.S. Embassy in Beijing's decision to publish air quality data on its Twitter feed is credited with pressuring Chinese authorities into tackling the city's chronic pollution.
And President Donald Trump's Twitter pressure on Kim Jong Un — including his "Little Rocket Man" jibe — was last month praised by South Korea for nudging Pyongyang toward talks.
However, Russian meddling in Ukraine in 2014 — which ended with the annexation of Crimea — saw digital diplomacy used as "a tool for contesting reality," according to Bjola's fellow Oxford researcher, Ilan Manor.
"During the first two months of the Crimean crisis … Russian digital diplomacy stated that there were no Russian troops in Ukraine while the U.S. argued the opposite," Manor wrote. "Once Russia admitted it had forces in the area, it portrayed its actions as an attempt to safeguard the lives of Russian minorities coming under threat from Ukrainian neo-Nazis. The U.S., and its allies, alleged that no such neo-Nazis existed and portrayed Russia's actions as the invasion of another sovereign state. Social media users were thus faced with two conflicting realities."
Western nations are learning to play Russia at its own game. Moscow traded barbs with the U.S. and Britain over the Skripal case, posting snarky memes ridiculing the U.K. government, the State Department and even American weather.
"It seems all very entertaining but the Russians are systematically trying undermine confidence in the U.K. and U.S. government position," said James Pamment, assistant professor at Lund University in Sweden and an expert on digital diplomacy. "They got caught out this time because the British Foreign Office quickly used social media quickly to frame the issue not as a spy being injured but about the use of chemical weapons in peacetime. By doing so, Britain was able to build an international consensus behind diplomatic expulsions and I don't think Russia was expecting that."
It is not just Russia involved in the darker side of digital diplomacy.
"There are many other players — more than we know — and some of them, such as Iran and Sudan, you wouldn't immediately expect in this field," Melissen said.
In particular, Israel has embraced online communication as a way of getting its message across and to underscore its reputation as one of one the world's leading technology hubs. The Israeli Defense Forces (IDF) has a social media unit that provides fast information on clashes and stabbings, helping it shape the media narrative on events such as the recent killings of Palestinian protesters in Gaza.
Elad Ratson, one of a number of Israeli diplomats to regularly approach reporters on social media, describes himself in his Twitter bio as "pioneering digital & algorithmic diplomacy."
His apparently automated direct messages invite journalists to retweet positive news about Israel or to join the Israel Twitter Hive, "a community of few thousands of people from around the world who enable their Twitter account to automatically amplify important factual information about Israel, thus contributing to its large exposure."
Ratson agreed to discuss his work with NBC News but the request was overruled, without explanation, by a spokeswoman.
Lund University's Pamment predicted that digital diplomacy would never replace traditional relationship-building between nations.
"The real battles are still taking place in traditional diplomacy, such as trying to agree the terms for talks or find common ground," he said. "Digital diplomacy is just an extension of what happens in the real world."
Jersey government has 'constructive meeting' with French fishermen as Royal Navy ships prepare to leave | UK News
Jersey's government has said it held a "constructive meeting" with protesting French fishermen in a bid to resolve a dispute over post-Brexit fishing rights.
The government said it had agreed to set up a forum with the fishermen on Thursday after a fleet of an estimated 56 French vessels arrived in Jersey in the morning, following threats to blockade the main port of St Helier.
The UK sent two Royal Navy patrol ships to the island "as a precaution" on Wednesday night and France sent a military vessel on Thursday on a "patrol mission".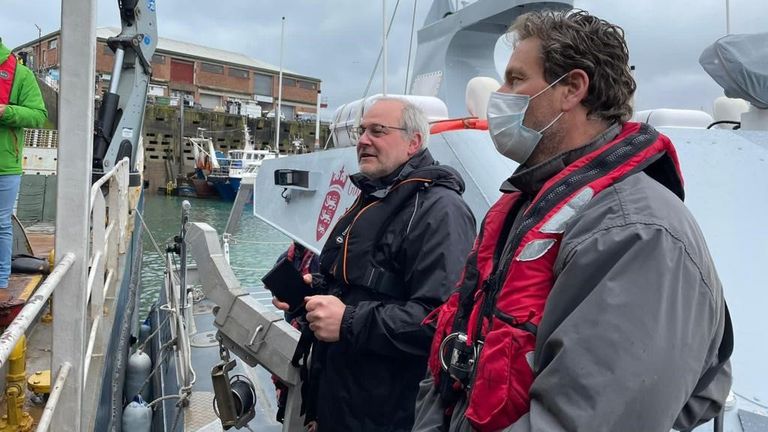 The UK government said it was "pleased that French fishing boats have now left the vicinity of Jersey" and the Navy ships were preparing to return home.
Island government representatives sailed out on a Jersey fishing boat to meet representatives of the French fishermen to hold 90 minutes of talks.
The French foreign ministry and the EU earlier accused the UK of breaching its Brexit agreement with the EU over how fishing permits to access UK waters are being issued, with the French threatening to cut off Jersey's electricity supply.
France said the UK had imposed new demands on licences to allow French fishermen to fish in Jersey's waters, which were not arranged or discussed, but the UK had said they had failed to provide the data needed to approve their applications.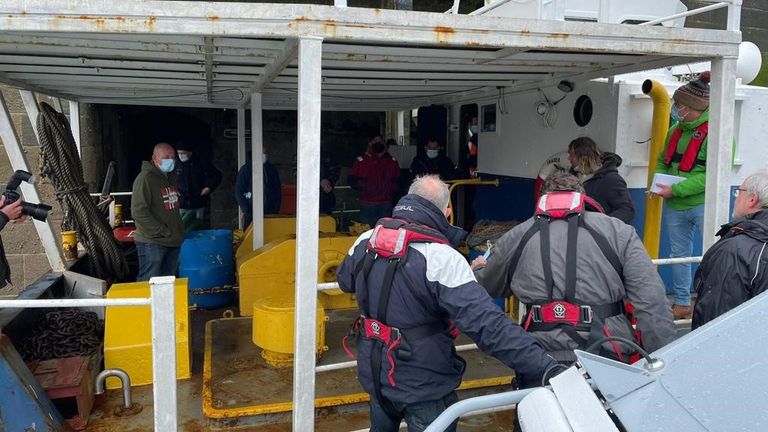 Jersey's chief minister, Senator John Le Fondre, said the French fishermen protested "peacefully and respectfully" and speaking directly to them "enabled both parties to better understand" how challenges of the new trade agreement can be addressed.
"We recognise that there have been challenges in the implementation of the new trade agreement," he said.
"We are proposing the establishment of a forum which will enable the Government of Jersey to continue to engage with all fishermen in the region openly and constructively.
"I'd like to thank Deputy Guida and all the other parties whose work has enabled the French fishermen to leave Jersey knowing that they had been listened to and that a step has been taken towards resolving the issues that have arisen during the move to the new trade agreement."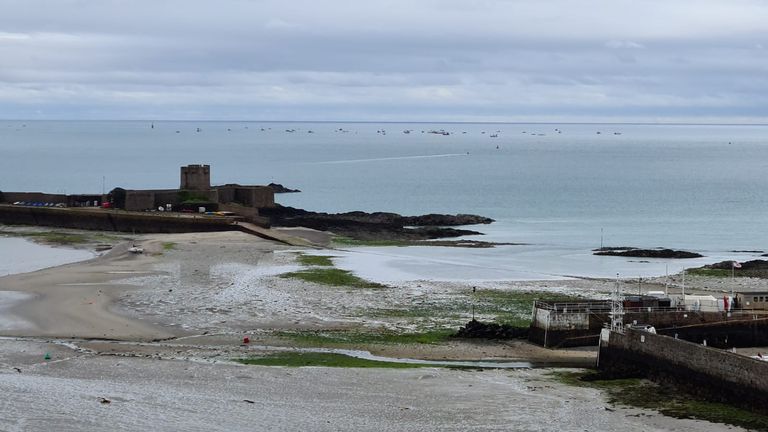 The final Brexit deal, agreed on Christmas Eve last year, brought in changes to fishing agreements between the UK and the EU under the Trade and Cooperation Agreement.
It allows Jersey to place conditions on licences to fish in its waters under certain circumstances, with the Jersey government deciding on those conditions on the basis of "scientific evidence and historic fishing patterns", the UK government said.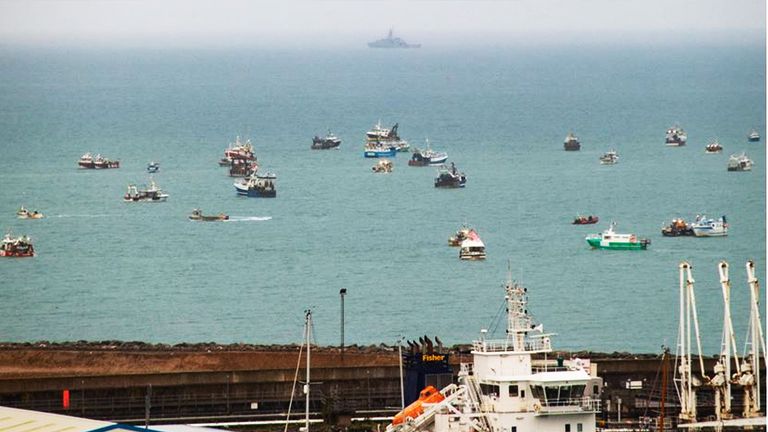 Since the new deal came in on 1 January, Jersey has issued 343 temporary licences to French vessels so they can continue fishing in Jersey waters.
But French maritime minister Annick Girardin said 41 licences approved on Friday were accompanied by new demands "which were not arranged or discussed, and which we were not notified about".
French boat rams British vessel

She said the demands set out where ships could and could not go, how long fishermen can spend at sea, and what machinery they can use.
The Jersey government said of those 41 French boats, 17 had been unable to provide the evidence needed to enable them to carry on as before.
Beer boss with a thirst for mega-mergers and cost-cutting calls time on his career | Business News
He has had more influence on the global brewing industry than anyone else during the last couple of decades – although it is doubtful most beer drinkers even know who Carlos Brito is.
Today the Brazilian announced he was stepping down as chief executive of AB-InBev, the world's biggest brewer, which sells one pint in every four swigged worldwide.
The company is a colossus that last year produced 530 million hectolitres of beer – the equivalent of more than 93.2 billion pints.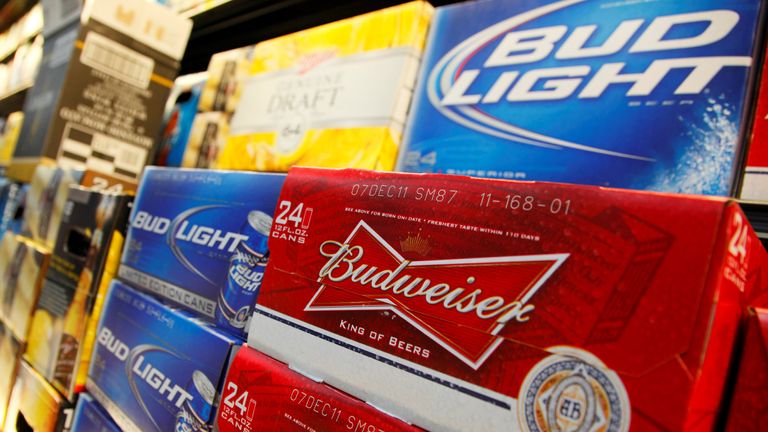 Its sprawling portfolio of brands includes six of the world's most valuable beer brands – Budweiser, Stella Artois, Bud Light, Corona, Brahma and Modelo – and countless other household names including Becks, Jupiler, Leffe, Lowenbrau, Bass and Boddingtons.
It is a business Mr Brito, who will be 61 on Saturday, effectively created through a series of mergers during 17 years at the top.
He entered the brewing industry when, in 1989, he joined the Brazilian brewer Brahma.
It merged in 1999 with Antarctica, its local rival, to create AmBev – a company dominating the vast Latin American beer market.
This was only the start of a series of deals.
Mr Brito became chief executive of AmBev at the beginning of 2004 and, within months, had unveiled an $11.5bn blockbuster tie-up with Interbrew, the Belgian brewer behind brands such as Stella Artois, Labatts and Rolling Rock.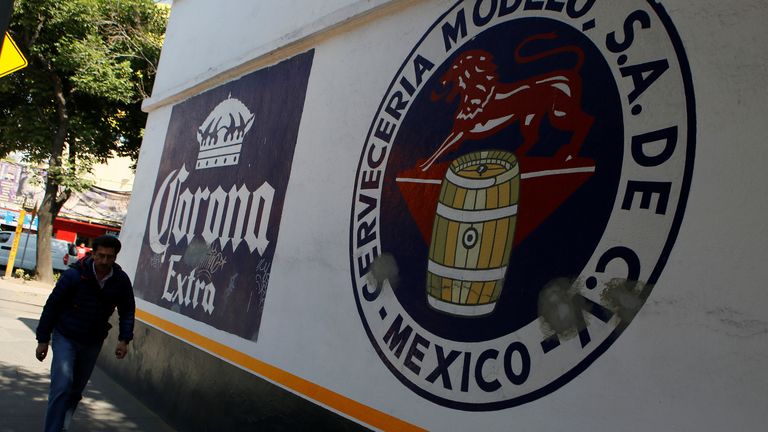 The deal was presented in Belgium, which is proud of its brewing heritage, as a takeover by Interbrew.
But InBev, the company which emerged, was nonetheless headed by Mr Brito.
Next, in 2008, InBev bought Anheuser-Busch, the maker of Budweiser, for $52bn in cash to cement its position as the world's biggest brewer.
The company was rechristened AB-InBev.
The global beer industry was rapidly consolidating into just a handful of players for, while InBev was guzzling the parent of Budweiser, Europeans Heineken and Carlsberg were teaming up to take over Britain's Scottish & Newcastle.
The only company approaching the size of AB-Inbev was London-listed SABMiller.
This was itself a company built up during a decade's worth of mergers and acquisitions masterminded by its inspirational chief executive, the late Graham Mackay.
Mr Mackay took the old South African Breweries, a company little-known outside its homeland, and made it a global giant with acquisitions of businesses such as Czech-based Pilsner Urquell, US-based Miller Brewing and, in 2011, the Australian brewer Foster's.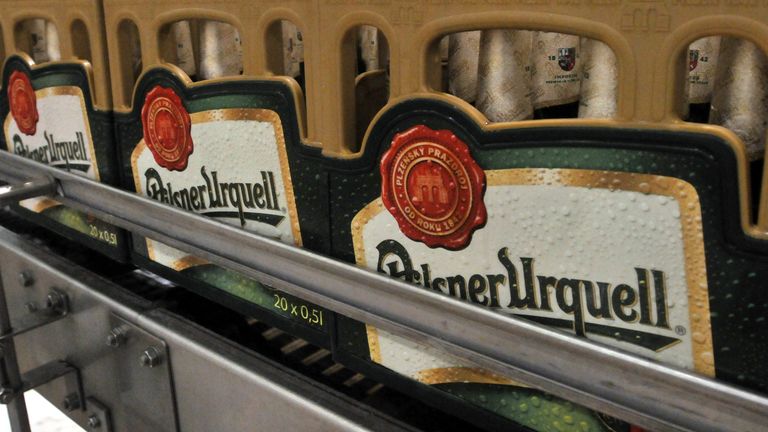 Back at AB-InBev, meanwhile, Mr Brito was pursuing another big takeover in the shape of Modelo, the Mexican brewer, which was snapped up in 2012 in a deal valuing it at $40bn.
By 2014, with some investors wondering how it was going to keep up momentum, AB-InBev was pondering its next acquisition.
With Heineken controlled by the wealthy Heineken family and Carlsberg protected by a trust, it quickly became obvious its likeliest target was SABMiller.
Many in the industry were concerned.
SABMiller was regarded – not least by its own executives – as being run by managers who were passionate about brewing and passionate about preserving a decentralised company structure and a big portfolio of local brands some of which, like Castle in South Africa, were steeped in the values of their local communities.
Culturally, it could not have been more different from AB-InBev, which was characterised as a gigantic acquisition vehicle run by a bunch of financial engineers.
Nonetheless, in 2016, AB-InBev prevailed with a $109bn takeover of SABMiller.
The deal made it more than four times the size of Heineken, its nearest competitor.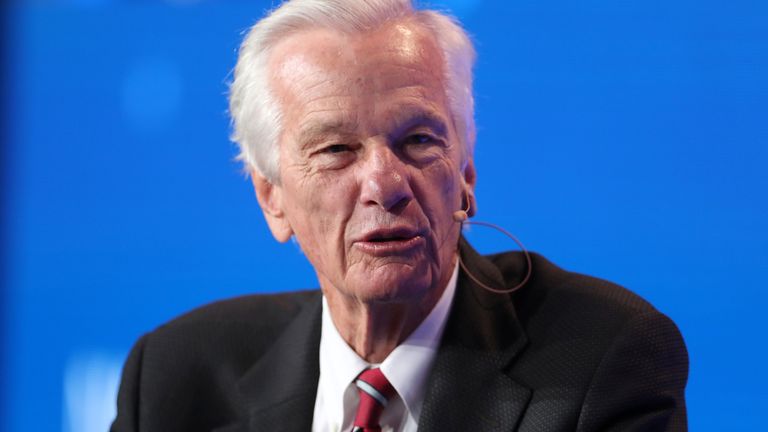 This time, though, investors wondered whether Mr Brito had bitten off more than he could chew.
The deal saddled AB-InBev with more than $100bn of debt and numerous SABMiller brands were sold to reduce borrowings, most notably Peroni Nastro Azzurro, Grolsch and Pilsner Urquell, which were bought by Asahi of Japan
At the same time, alarmingly, AB-InBev's sales growth slammed into reverse as millions of drinkers around the world switched from established brands to craft beers – a trend Mr Brito has been accused of being slow to pick up on.
In April 2020, as the world was going into lockdown, AB-InBev halved its dividend pay-out.
Mr Brito's mentor throughout has been Jorge Paulo Lemann, a Brazilian-Swiss billionaire and former Brazilian national tennis champion, who played at Wimbledon in 1962.
The private equity firm he founded, 3G Capital, backed the merger of AmBev and Interbrew and has been influential in every deal the company has done since.
It also owned Burger King for a while and was instrumental in the 2015 merger of the US food giants Kraft and Heinz.
The combined Kraft-Heinz then shocked the food industry by making a takeover approach to Unilever, a company twice its size, which was beaten off amid concerns about widespread cost-cutting.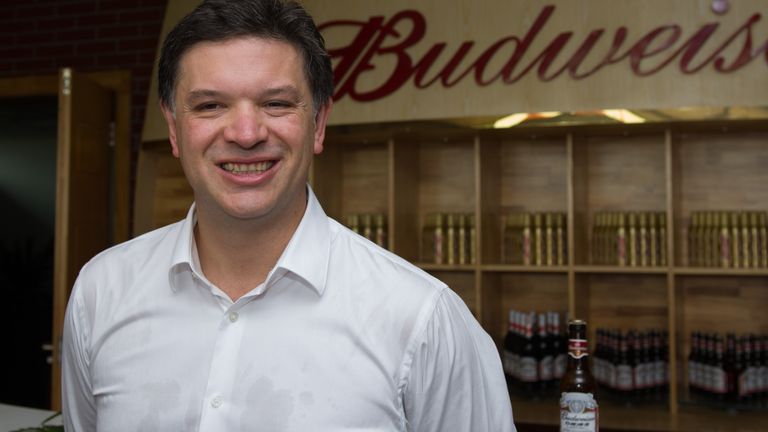 Mr Brito became Mr Lemann's protégé when he was accepted for a place on the MBA programme at the prestigious Stanford University Business School – but realised he could not afford the tuition fees.
A friend arranged a meeting with Mr Lemann who agreed to support Mr Brito's education on the basis that he provided him with regular updates on his progress and that, when he could afford to do so, he promised to provide similar support to others.
Throughout his career, Mr Brito has adhered to 3G's mantra – relentless cost-cutting, restructuring and zero-based budgeting, where executives begin each financial year – or in some cases each quarter – with a blank sheet of paper on which they are obliged to spell out and justify any spending they wish to carry out.
It has made him and 3G's backers – who have parleyed their original $250m stake in Brahma into a shareholding in AB-InBev worth $31bn at its peak – spectacularly wealthy.
But it has also left them open to criticism, as seen ahead of the SABMiller deal, that they are little more than cost-cutters.
Those concerns have intensified in recent years as AB-InBev's growth has stuttered.
Some investors have worried whether a management team obsessed with cost-cutting is equipped to focus on organic growth – which, now AB-InBev has run out of acquisition targets, is going to be of increased importance.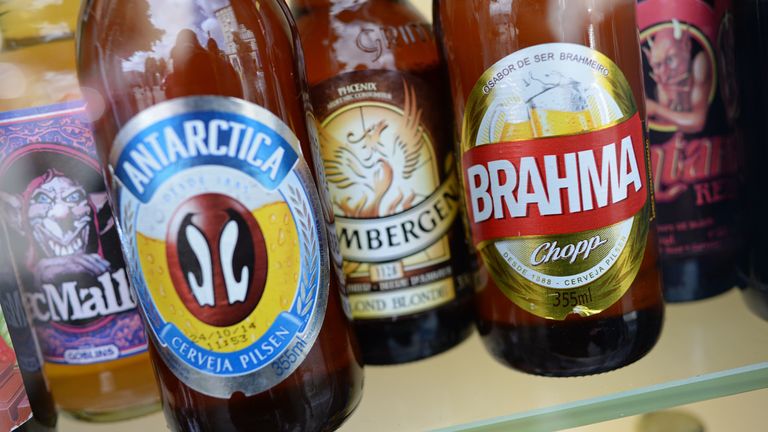 It has not helped, in an industry packed with executives who love their product, that Mr Brito has often appeared more passionate about cost-cutting than beer.
Interviewers have even struggled at times to get him to name his favourite beer – although he has since admitted it is Budweiser, something he shares with his successor, AB-InBev's North American chief Michel Doukeris.
AB-InBev, whose brands include Goose Island and Camden Pale Ale, is now one of the world's biggest players in craft beer but the category still accounts for only 1% of its sales and Mr Brito himself has admitted in the past that the company needs to be communicating its position in the field more effectively.
In Britain, meanwhile, drinkers of a certain age remain resentful of AB-InBev's refusal to invest meaningfully in Bass Ale, once the UK's biggest-selling beer, or sell the brand to a new owner that would.
Not that Mr Brito will be too worried about that.
The boy who was educated for 12 years by Jesuits and whose hair-shirt approach includes wearing a plastic watch and flying business class only on journeys that are more than six hours long has had a dazzling career and enough money in the bank not to worry where the next beer will come from.
Israeli investigation after 16-year-old Palestinian boy shot dead by soldiers | World News
The Israeli authorities say they are investigating an incident in which soldiers shot dead a 16-year-old Palestinian boy.
Saeed Yusuf Muhammad Oudeh was shot in the back at about 9pm on Wednesday outside the Palestinian West Bank city of Nablus.
In a statement to Sky News, the Israeli Defence Forces (IDF) said: "Yesterday, during routine activity adjacent to the village of Beita, south of Nablus, a number of suspects hurled Molotov cocktails towards IDF troops.
"The troops responded according to open fire protocols, including firing towards the suspects. The incident is being investigated."
Breaking: Israeli forces killed Said Yousef Mohammad Odeh, 16, on May 5 around 9 p.m. in Odala, a village south of Nablus, in the occupied West Bank.

He sustained two gunshot wounds from the back and died soon after. pic.twitter.com/AraGv1X8ZS

— Defense for Children (@DCIPalestine) May 5, 2021
However, non-governmental organisations (NGOs) dispute the suggestion that Oudeh was among those in a confrontation with the Israeli soldiers.
Defence for Children International – Palestine said: "Israeli forces reportedly confronted Palestinian youth at the village entrance prior to the shooting. Saeed was not involved in the confrontations at the time he was shot, according to information collected by our team.
"Israeli forces deployed in a nearby olive grove fired live ammunition at Saeed as he approached the village entrance. He sustained at least two gunshot wounds: in the back near his right shoulder and pelvis. Both bullets exited from the front."
The Israeli authorities, who dismiss organisations like Defence for Children International as being anti-Israeli, have not yet provided further details on the incident.
The killing represents the latest spark in a fortnight of tension at a level not seen for five years.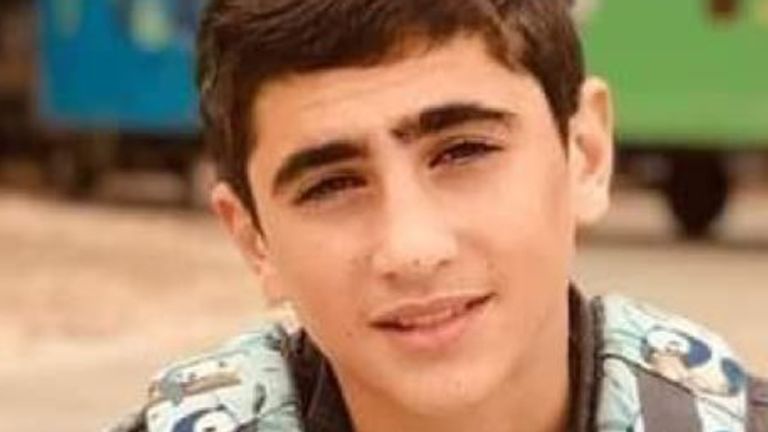 The Israeli security services launched a manhunt across the West Bank this week after three Israelis were shot in a drive-by attack last Sunday.
They included 19-year-old Yehuda Guetta who died of his injuries on Wednesday.
The shooting happened at Tapuah Junction south of Nablus, a busy intersection and bus stop used by Jewish settlers.
Montasser Shalabi, 44, was arrested by the Israeli domestic intelligence agency, the Shin Bet, on Wednesday near Ramallah.
A combination of factors has prompted the tension.
A planned eviction of Palestinian families in East Jerusalem's Sheikh Jarrah neighbourhood to make way for Israeli settlers has caused nightly confrontations.
An Israeli court said on Thursday that the eviction order has been delayed until next week.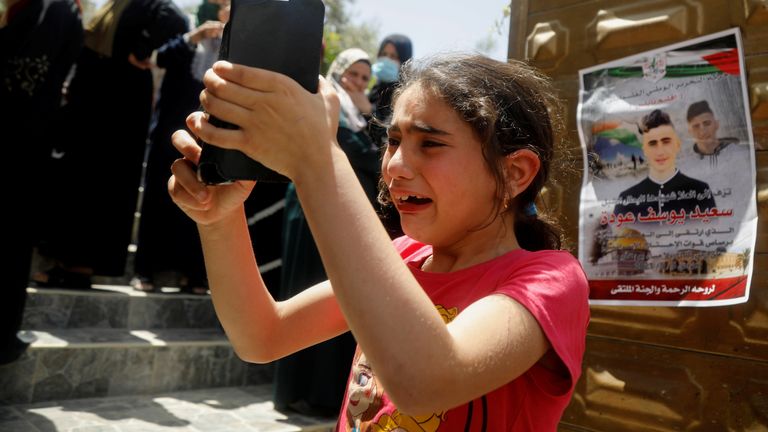 Sundown on Sunday marks the beginning of Jerusalem Day where Israelis celebrate what they see as the reunification of the city after the Six Day War in 1967.
There is an expectation that hardline Israeli nationalists and Palestinians could clash.
The tension comes a time when both Israeli and Palestinian politics is in chaos.
Israeli politicians are still struggling to form a viable coalition government, and Palestinians recently called off their elections, planned for May, because Israel will not allow voting in East Jerusalem.