Canadian authorities identify hockey players who died in collision
In a statement, the Royal Canadian Mounted Police and Saskatchewan's chief coroner said the victims included 10 players from the Humboldt Broncos and five team personnel, including head coach and general manager Darcy Haugan, 42:
Adam Herold, 16
Connor Lukan, 21
Evan Thomas, 18
Jacob Leicht, 19
Jaxon Joseph, 20
Logan Boulet, 21
Logan Hunter, 18
Logan Schatz, 20
Stephen Wack, 21
Xavier Labelle, 18
Brody Hinz, 18
Glen Doerksen, 59
Mark Cross, 27
Tyler Bieber, 29
The players and staff were from the provinces of Alberta or Saskatchewan, in Western Canada. The Saskatchewan Junior Hockey League team had been on its way to a game in the town of Nipawin when the collision occurred at around 5 p.m. on Friday (7 p.m. ET).
It wasn't clear what caused the collision. Saskatchewan Premier Scott Moe said Saturday that the Mounties were investigating, while the country's highway ministry was examining the intersection where the collision occurred with an eye toward safety recommendations.
With vigils planned and National Hockey League players sporting "Broncos" decals and jerseys, some friends and relatives remembered the players and staff members.
"A ferocious competitor" is how Russ Herrington remembered Mark Cross, the Broncos' assistant coach, whom Herrington once coached on a university hockey team.
"There was no one in the room that commanded more respect than Mark," Herrington said in a statement. "Mark was in his element in the hockey arena and I could think of no better mentor for junior hockey players to have than Mark Cross."
Isaac Labelle, brother of Xavier Labelle, described his younger sibling as an amazing pianist and an intellectually gifted athlete who was to have graduated from high school in the spring.
"No one can seem to comprehend the reasons why this is happening," he said in an interview.
Moe, meanwhile, put it this way:
"On that bus were young men — vibrant, smart, talented young men with everything to look forward to," he said. "In these boys, we see teammates. We see classmates. We see friends, we see brothers, sons and grandsons."
Ex-traffic cop who claims to be reincarnation of Jesus arrested in Russia | World News
A former traffic police officer who claims to be the reincarnation of Jesus has been arrested by Russian security forces.
Prominent mystic Sergei Torop and other leaders of the Church of the Last Testament sect were held in a remote part of Siberia on Tuesday.
They are accused of "damaging their followers' health".
Russia's Investigative Committee said in a statement that the religious group had used psychological pressure to extract money from its followers and caused serious harm to their health.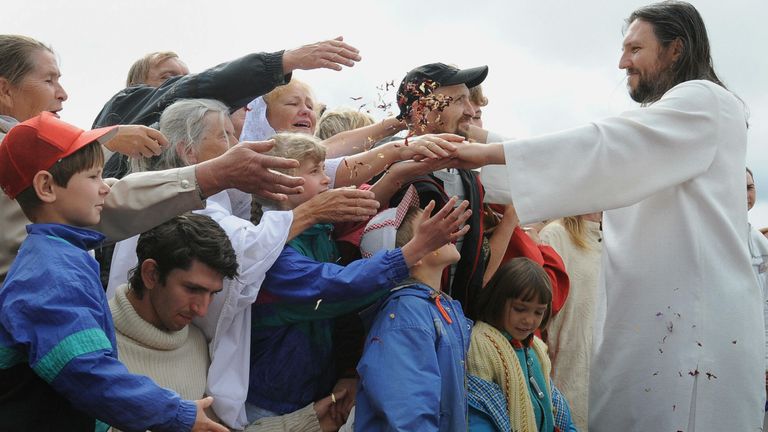 Torop, known to his followers as Vissarion, set up the Church of the Last Testament in the Krasnoyarsk region in 1991, the year the Soviet Union broke up.
The operation to detain him, as well as group leaders Vadim Redkin and Vladimir Vedernikov, involved the police as well as members of the Federal Security Service.
The men could face up to 12 years in jail if found guilty, the RIA news agency reported.
Luis Suarez faces investigation after 'cheating' on Italian citizenship test | World News
Police in Italy have opened an investigation after Luis Suarez, one of the most controversial players in world football, was accused of cheating on his Italian citizenship test ahead of a move to the country.
The Uruguayan, who has previously faced bans for biting opponents and making racist remarks, took the exam in Perugia last week to facilitate a transfer from Barcelona to Juventus.
But prosecutors allege the former Liverpool striker, 33, knew what was going to be in the paper and that his mark had already been decided.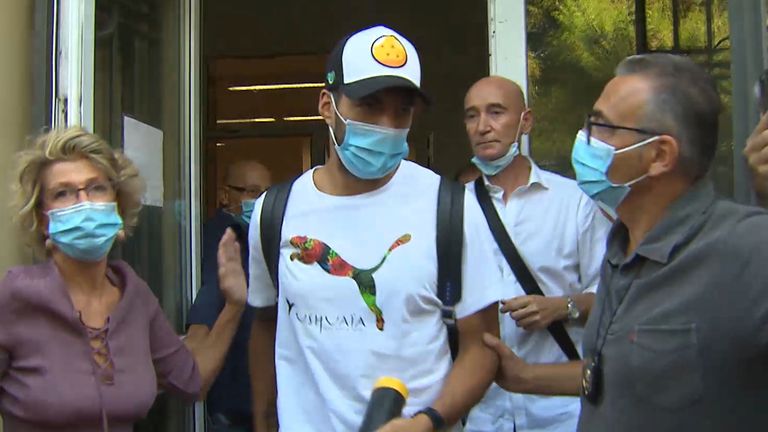 The Perugia public prosecutor's office said in a statement: "Some irregularities have emerged in the exam of certification of Italian, sat on September 17 by Uruguayan football player Luis Alberto Suarez Diaz, needed to obtain the Italian citizenship.
"From the investigation, it emerged that the topics in the exam had been agreed in advance with the applicant and that the relative mark had been attributed even before carrying out the exam, regardless of the fact that an elementary proficiency of the Italian language had been verified during remote classes carried out by lecturers of the University for Foreigners.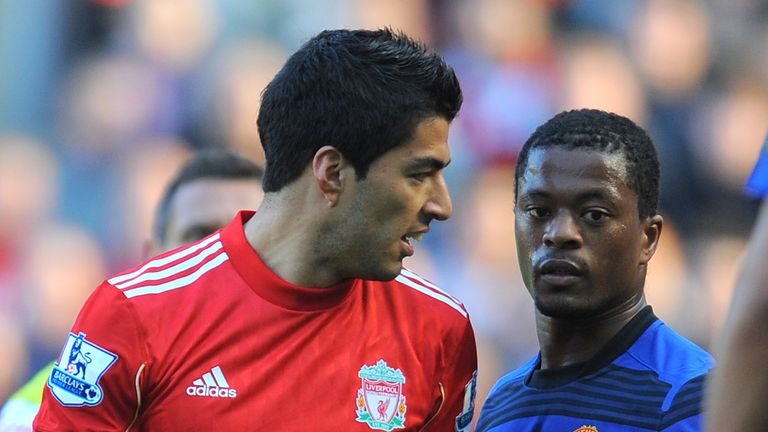 "Today, the Italian financial police are moving forward to capture the documents at the university offices, to verify the actions described beforehand and notify the information assurances for the crimes of revelation of professional secrecy, false representation committed by public officials in official documents and other acts.
Juventus have no places left in their squad for non-EU players, meaning Suarez had to obtain Italian citizenship to join the club.
And the proposed move appears to have fallen through, with the Italian champions now set to re-sign Alvaro Morata from Atletico Madrd.
Suarez, who has been told he can leave Barcelona, now seems set to replace Morata in the Spanish capital.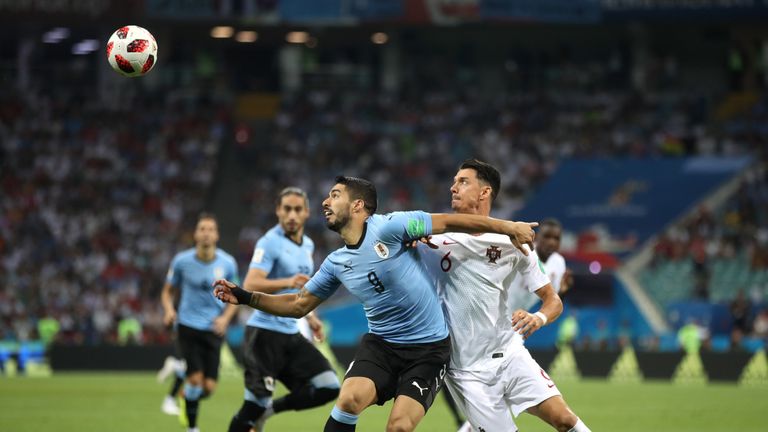 Republicca reported a local official as saying on Monday: "He [Suarez} does not speak a word of Italian.
"He does not conjugate verbs, he only speaks using the infinitive. If journalists would ask him some questions, he'd be lost. He earns €10million a year, he needs to pass this exam."
Dark web crackdown on opioid traffickers triggers 179 arrests across world, including four in UK | Science & Tech News

Police have arrested 179 people, including four in the UK, as part of a global crackdown on dark web opioid trafficking.
More than $6.5m (£5m) in cash was seized in a series of arrests and raids across the US and Europe, which came more than a year after the Wall Street Market darknet site was closed down.
At the time the site – which was operated by three German nationals – was one of the largest online illegal marketplaces, allowing users to purchase illicit items ranging from fraudulent documents to drugs and weapons.
It was accessible though the anonymity-preserving Tor browser, which is legitimately used around the world by people whose access to the internet is controlled by authoritarian governments, but which has also provided criminals with a mechanism to frustrate law enforcement.
The US Department of Justice nicknamed the crackdown Operation DisrupTor – a reference to the software – and said its investigators were continuing to work to identify individuals behind darknet accounts.
The three Wall Street Market administrators were arrested last year after conducting a so-called exit scam, suddenly disappearing with the cryptocurrency they held in escrow for the vendors and purchasers who traded on their site.
Alongside cash and virtual currency, the crackdown led to the seizure of more than 500kg of drugs – around 275kg of which was captured in the US – and 64 firearms.
The drugs included 17kg of fentanyl and 97kg of methamphetamine, along with heroin, cocaine, ecstasy and other opioids.
FBI officers in Ohio shut down what was described as "one of the most prolific online drug trafficking organisations" in the US, "which operated using the moniker 'Pill Cosby'."
Another narcotics vendor called "NeverPressedRX" was, the FBI said, "so intent on securing his online criminal enterprise that he conspired to use explosives to firebomb and destroy a competitor pharmacy".
The arrests included 121 in the US, two in Canada, 42 in Germany, eight in the Netherlands, four in the UK, three in Australia and one in Sweden, according to the US Department of Justice.
"There will be no safe haven for drug dealing in cyberspace," the DoJ said in its statement.
"Today's announcement is very much a success story in international law enforcement cooperation, as crime on the darknet is truly a global problem that requires global partnership.
"However, the global nature of the threat also means that foreign countries who fail to act can easily become safe harbours for criminals who seek to pump lethal, addictive drugs into the US from abroad."