Trump claims women 'are raped at levels never seen before' during immigrant caravan
Trump began the week warning of dangerous "caravans" of immigrants headed for the U.S. border with Mexico. On Tuesday, he tweeted about "the big Caravan of People from Honduras, now coming across Mexico and heading to our 'Weak Laws' Border."
Trump used the event in West Virginia Thursday, billed as a tax reform roundtable, to discuss border security, immigration and voter fraud. He also took the opportunity to hammer West Virginia's Democratic Sen. Joe Manchin, who is facing a tough re-election fight this year.
Trump's central message this week has focused on his efforts to beef up border security and illegal immigration.
"It's amazing what other countries put into the (immigration) system," the president said. "They don't put their good ones."
Trump touched upon some of the central themes he campaigned on during the 2016 election, reverting to old form when he tossed his "boring" prepared remarks behind him, opting instead to wing it.
The president celebrated his administration's tax plan, saying he chose to call it a "tax cut" plan since that language would resonate more with average Americans than tax reform.
Manchin struck back later in a statement, saying he would avoid the "political posturing back and forth" and blaming the tax plan Trump had traveled to the state to promote for rising insurance premiums.
Trump also hammered California, which has sued the federal government dozens of times since he took office, on issues ranging from voting rights to immigration.
"In many places, like California, the same person votes many times," he said. "They always like to say, 'Oh, that's a conspiracy theory.' Not a conspiracy theory, folks. Millions and millions of people."
Trump has not offered any evidence to support his longtime claim that millions of immigrants voted illegally in the 2016 election.
With his White House victory rarely far from his mind, Trump praised West Virginia for its support.
"I just want to congratulate the state of West Virginia because I'm so proud of you," he said of the state where he defeated Clinton by more than 40 points. "You were with me from day one. From day one."
House passes bill to protect abortion rights in response to restrictive Texas law
IE 11 is not supported. For an optimal experience visit our site on another browser.
Brexit U-turn as UK poised to 'join EU Covid vaccine passport scheme'
BREXIT looks unlikely to stop the UK signing up to the EU's vaccine passport initiative, according to reports.

Source link
Obama announces groundbreaking ceremony for his presidential library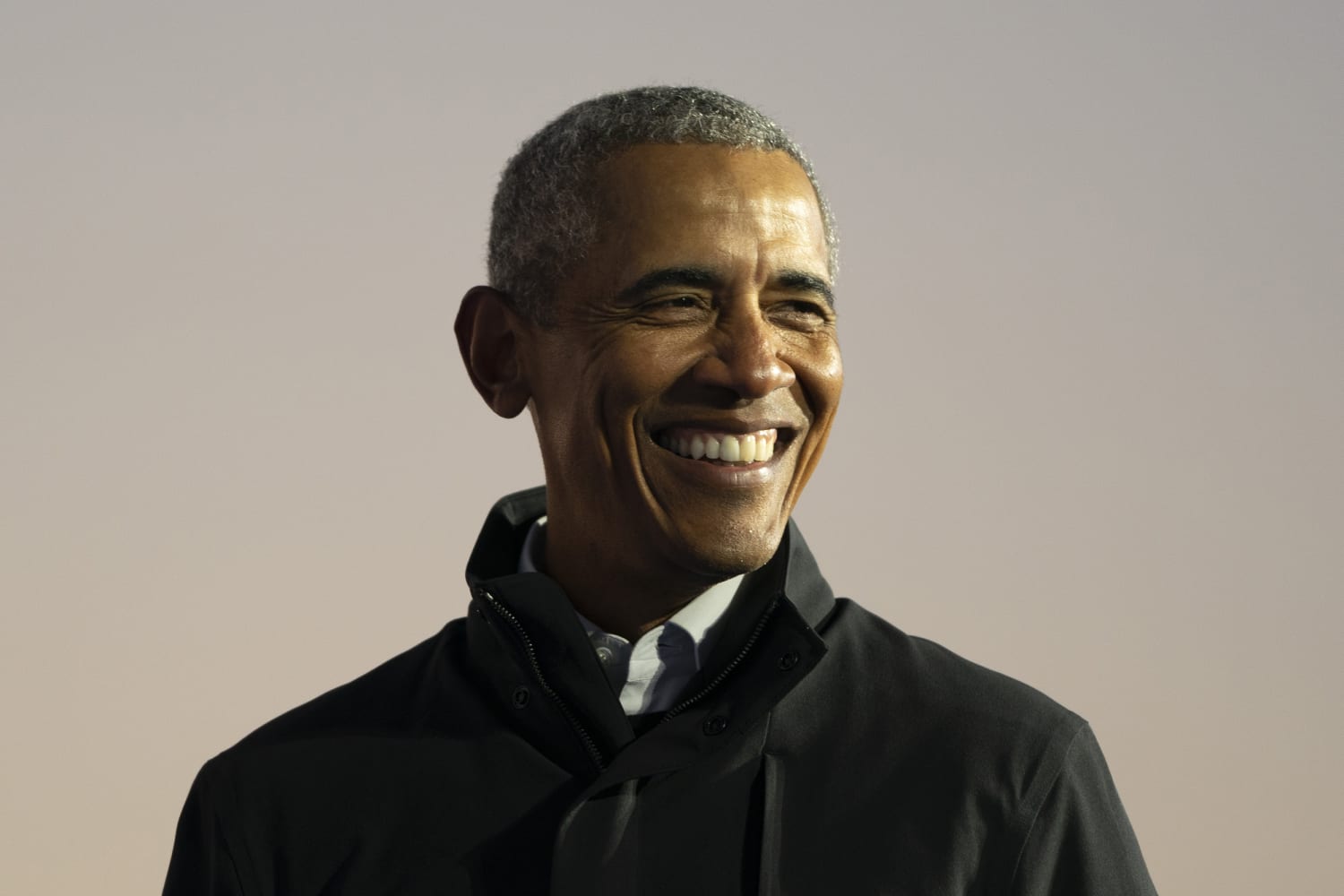 Former President Barack Obama on Friday announced that a groundbreaking ceremony for his long-awaited presidential library will be held Tuesday in Chicago.
The city is "where I got my start in public service" and "where Michelle and I started our family," he said in a recorded video announcement alongside the former first lady.
The pair chose a site in the city's South Side because "we wanted to give something back to the place that gave us so much," Michelle Obama, who grew up in the area, said.
The couple will be joined at the ceremony by Illinois Gov. J.B. Pritzker, as well as Chicago Mayor Lori Lightfoot. Construction on the project began in August following years of delays.
The former president first chose the Chicago site, located on 19 acres of the historic Jackson Park, in 2016 but local activists' concerns about the potential displacement of Black residents and legal issues with park preservation slowed the start of construction.
In August, longtime opponents of the project, including the nonprofit organization Protect Our Parks, called on the Supreme Court to halt work on the center due to the construction's potential environmental and historic impacts. Supreme Court Justice Amy Coney Barrett denied the bid later that month.
A four-year federal review process of the center's location was recently completed, and the Chicago City Council also approved neighborhood protections earlier this month. Obama said the project has involved community collaboration, "harnessing the collective talent of the South Side."
"Together we put the voices of the community at the heart of this project," Obama said in the video. "The result is more than a look into the past, it's a vision for the future."