Bollywood star Salman Khan bailed over antelope killing
Bollywood star Salman Khan has been granted bail after initially being jailed for killing an endangered species of antelope.
Before he could be set free in Jodhpur, western India, the judge ordered him to pay a bond of 50,000 rupees (£547).
Khan, who has starred in more than 90 Hindi-language films, is likely to be set free later on Saturday after spending two days in prison.
Overjoyed fans danced outside the court after hearing the news.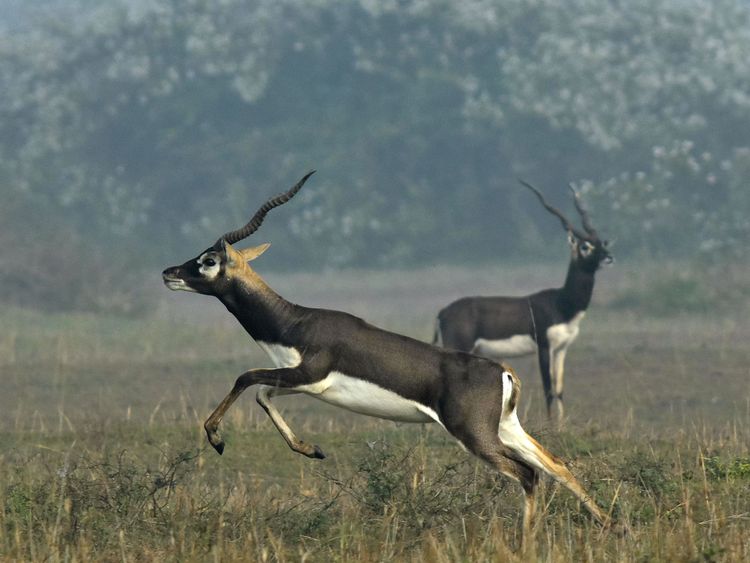 The highly-paid 52-year-old star had been jailed for five years after being found guilty of killing rare antelopes known as blackbucks on a hunting trip while shooting a movie in 1998.
Chief Judicial Magistrate Dev Kumar Khatri reportedly described the star as a "habitual offender" as he was sentenced.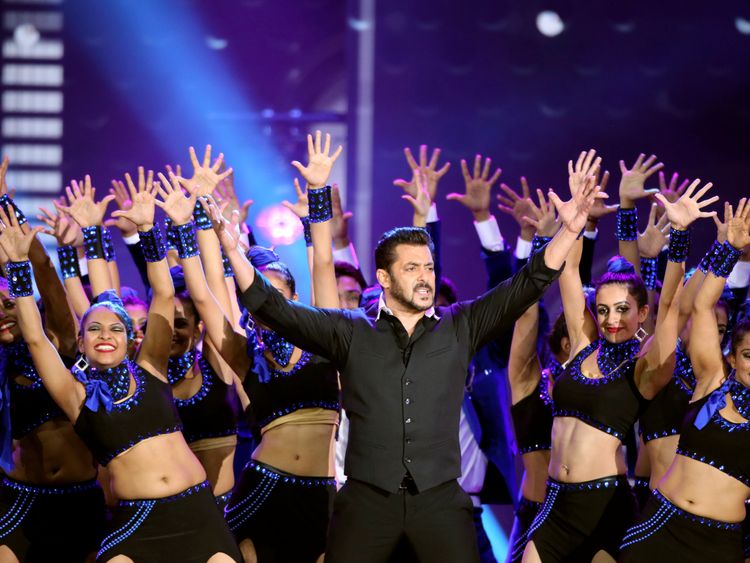 The incident is said to have happened in the village of Kankani, near Jodhpur, where family drama "Hum Saath Saath Hain" was being made.
A member of the Bishnoi community – a religious sect which opposes the killing of animals – claimed to have witnessed the shooting.
Khan has denied the allegations throughout, with his lawyers arguing the blackbucks died of natural causes such as overeating, and that there was no evidence to suggest they had been shot.
COVID-19 can infect penis tissue and could lead to erectile dysfunction – study | World News
COVID-19 can infect tissue in the penis and potentially contribute to erectile dysfunction, researchers have found.
A scientific research paper published in the World Journal of Men's Health observed the difference in tissue composition between men who had contracted the disease and men who had not.
COVID can cause damage to blood vessels, which in turn can damage parts of the body the vessels supply, including the sponge-like tissue in the penis.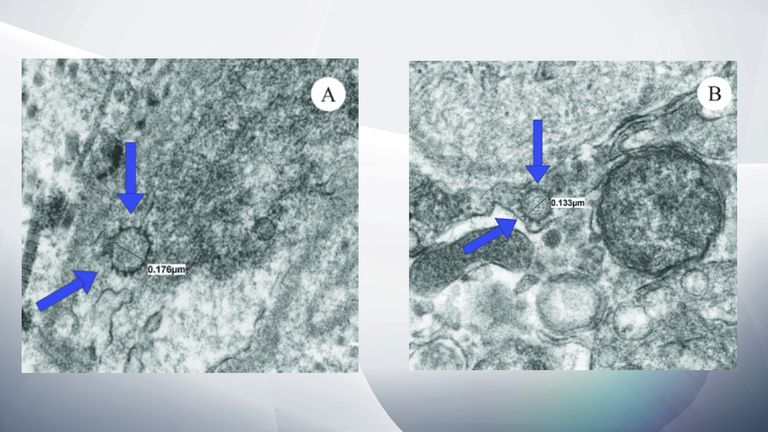 Ranjith Ramasamy, associate professor and director of the University of Miami Miller School of Medicine's reproductive urology program led the study.
He said that erectile dysfunction "could be an adverse effect of the virus".
It focused on four men who were having penile prosthesis surgery for erectile dysfunction.
Two had suffered with COVID-19, and two had not. They were all aged between 65 and 71 and of Hispanic ethnicity.
The pair who had the coronavirus were infected six and eight months before the observations, with one hospitalised for the virus and the other not.
Neither had a history of erectile dysfunction.
Remnants of the virus were observed in the penis tissue of the two COVID-positive men.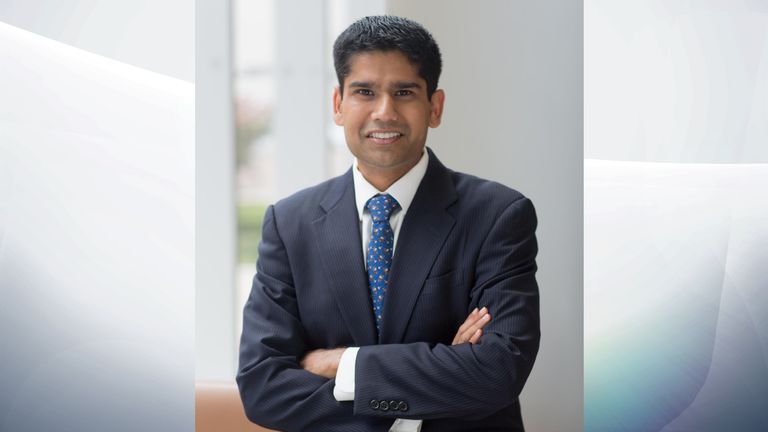 The damage COVID causes to blood vessels is known as endothelial dysfunction.
Dr Ramasamy said: "In our pilot study, we found that men who previously did not complain of ED [erectile dysfunction] developed pretty severe ED after the onset of COVID-19 infection."
He added: "Our research shows that COVID-19 can cause widespread endothelial dysfunction in organ systems beyond the lungs and kidneys.
"The underlying endothelial dysfunction that happens because of COVID-19 can enter the endothelial cells and affect many organs, including the penis."
Subscribe to the Daily podcast on Apple Podcasts, Google Podcasts, Spotify, Spreaker
Eliyahu Kresch, a medical student working with Dr Ramasamy, said: "These latest findings are yet another reason that we should all do our best to avoid COVID-19."
The paper suggested: "For now, history of COVID-19 should be included in the work-up of ED and positive findings should be investigated accordingly.
"Patients should be aware of the potential complication of post-COVID-19 ED.
"Any changes observed in ED after infection should be followed up with the appropriate specialist for treatment and to help further investigation into the condition.
"Future studies are needed to validate the effects of this virus on sexual function."
COVID-19: US athletes cancel Olympic training camp in Japan over coronavirus concerns ahead of Tokyo games | World News
US athletes have cancelled a training event in Japan over concerns about the coronavirus pandemic.
The 2020 Tokyo Olympics are due to start on 23 July, having already been delayed by a year.
The US track and field team cancelled a preparation camp that was set to take place in the Chiba prefecture, which neighbours the country's capital.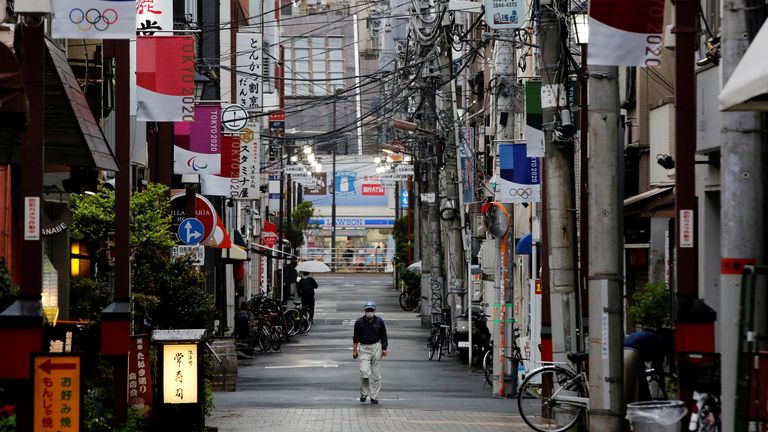 A statement from the Chiba administration said the event was put off "out of concerns for their athletes' safety".
So far there has been no comment from the US athletics team.
Chiba governor Toshihito Kumagai said: "It is a shame they have decided to cancel, but I believe they made the best decision possible in the current situation."
There are growing calls in Japan for the Olympics to be cancelled, with the demands the money instead spent on recovering from the COVID pandemic.
Japan, while avoiding the worst outcomes of the outbreak, has still suffered 653,363 cases and 11,045 deaths, according to Johns Hopkins University.
Organisers are preparing to offer roughly 2,500 Olympic and Paralympic competitors and staff a coronavirus vaccine from donated shots.
Subscribe to the Daily podcast on Apple Podcasts, Google Podcasts, Spotify, Spreaker
About 1.05% of the Japanese population, or 1,319,881 people, has been fully vaccinated.
Officials have stated that Olympic vaccination efforts will not affect the country's domestic drive.
Pfizer and BioNTech have said they will donate the doses to the International Olympic Committee to help with its programme.
Calls to cancel or postpone the games have been met with resistance from organisers.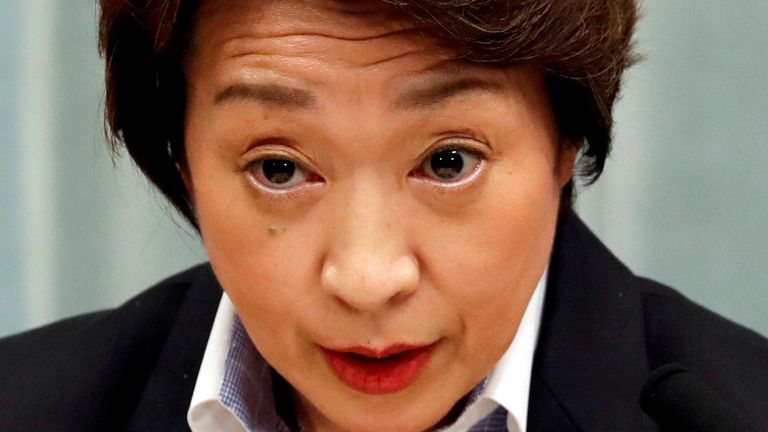 Seiko Hashimoto, president of the Tokyo 2020 organising committee, said: "I personally can't stand that the criticism and calls to cancel or boycott the Olympics are being aimed at the athletes themselves."
She added: "It strengthens my resolve to ensure we have the proper measures in place to make the Olympics safe for athletes."
Israel-Gaza conflict: What is happening and who is involved? | World News
The worst violence between Israel and Palestinian groups since 2014 has been seen in recent days, with the conflict escalating over the final Ramadan weekend.
Sky News looks at why the escalation has happened, who is involved and how it compares to previous flash points in the history of the Israeli-Palestinian conflict.
What is happening?
Since mid-April, there have been clashes on the streets of Jerusalem – a city both Israelis and Palestinians consider to be their capital.
Over the Muslim holy month of Ramadan, which started on 12 April, Israel imposed a limit of 10,000 people gathering for prayers at the Al Aqsa mosque.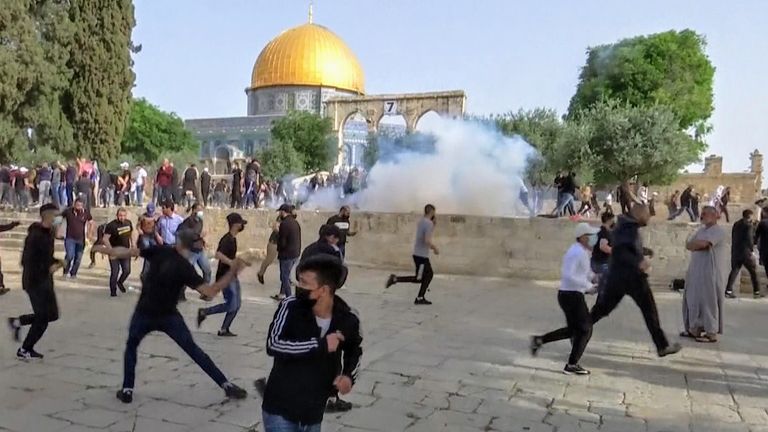 The mosque is the third most holy site in Islam and is also the site where the Jewish first and second Temples are believed to have been built – known as Temple Mount.
Tens of thousands of Muslims were turned back from the mosque, which was condemned by both moderate Israelis and Palestinians across the board.
Another reason for the increased tension has been the threat of eviction of Palestinian families from the Sheikh Jarrah district.
Jewish settler groups have brought their claim for land and property in the Palestinian neighbourhood, which is based in East Jerusalem, to the Israeli Supreme Court.
The EU, UN and the UK government have condemned Israel's decision.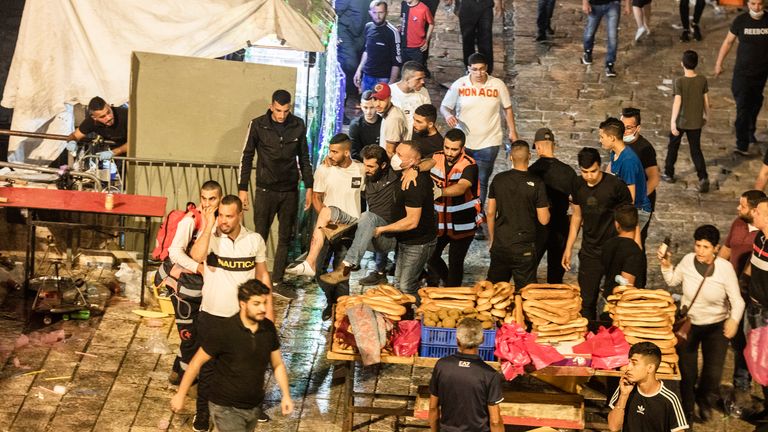 On 8 May, the holiest day of Ramadan, tens of thousands of Muslims gathered at the Al Aqsa mosque, whose compound borders the Western Wall where Jews pray as it is the closest they can get to the foundations of where the temples once stood.
Israeli police blocked busloads of Muslims from entering the Al Aqsa compound, citing unrest in the neighbouring Sheikh Jarrah over the possible court ruling.
On 10 May, Israeli police also used CS gas and stun grenades inside the mosque which drew widespread Palestinian condemnation.
Israeli missiles hit Gaza as hostilities escalate

Rockets were then fired by Hamas, which rules the Gaza Strip, in what the militant group says was retaliation for Israeli actions in the Al Aqsa compound.
The barrage of rocket fire targeted Israeli communities bordering Gaza and even reached the suburbs of Jerusalem
Critics of Hamas claim their actions were a political ploy to position themselves as a legitimate leader over rival Palestinian party Fatah and decisions to delay Palestinian elections.
Since that day, hundreds of rockets have been fired from Gaza towards Israel, and the Israeli Air Force has carried out airstrikes pounding Gaza. Dozens of civilians, including women and children, have been killed. The majority of the casualties have been in Gaza.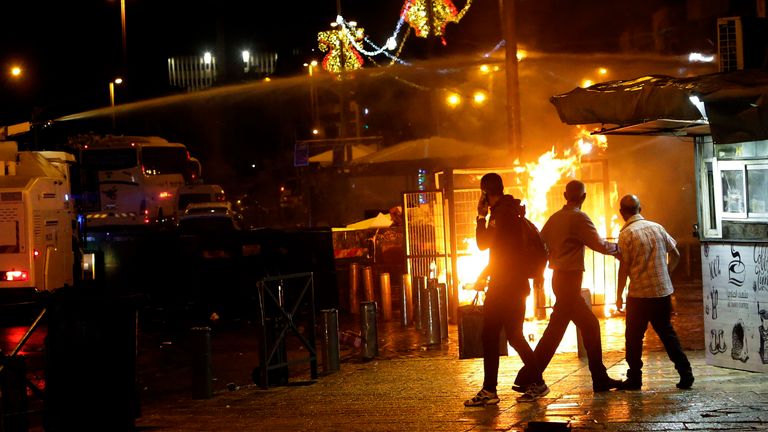 Clashes have expanded across Israel, with tensions rising in Arab-Israeli towns.
Israeli Prime Minister Benjamin Netanyahu declared a state of emergency in Lod, a city near Tel Aviv, on the same day after reports members of Israel's 21% Arab minority set fire to synagogues and Jews had stoned cars driven by Arab residents.
Who are the different players?
Hamas
A militant Islamic political movement that does not recognise Israel. Hamas is classified as a terrorist organisation by Israel, the US, Japan, Canada and Israel.
It has a military wing called Izz ad-Din al-Qassam Brigades, which is classified as a terrorist organisation by the UK, Australia, New Zealand and Paraguay.
Since 2006, Hamas has run Gaza, which is situated in between Israel and the Mediterranean Sea.
A large Israeli buffer zone in Gaza, which is just 365 sqkm (141 sqmi), means much of the land cannot be lived on.
Water, medicine and power shortages are common, with Gaza relying on Israel for its supplies.
During the current conflict, Hamas said it is "defending Jerusalem" by launching rockets at Israel.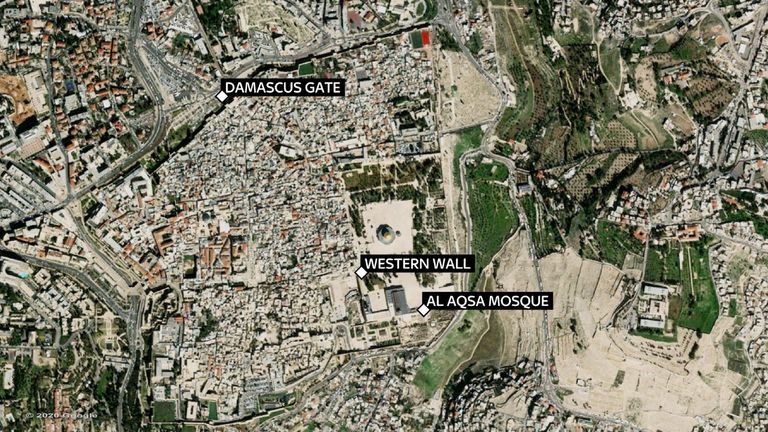 The bombarding of Tel Aviv was an "honourable scene…the biggest achievement in this battle", a spokesman said.
He said Israel had "decided to launch a new war against Gaza" so its military wing will "act in self-defence".
Hamas wants to position itself as the "true defender" of Palestinian rights as it fights to gain control of the West Bank from Fatah.
Fatah
A Palestinian nationalist social democratic party, Fatah was founded by Yasser Arafat and is considered more moderate in its approach to Israel, and is in favour of a two-state solution.
It lost its majority in 2006 to Hamas, with a short conflict ensuing in which more than 100 people were killed.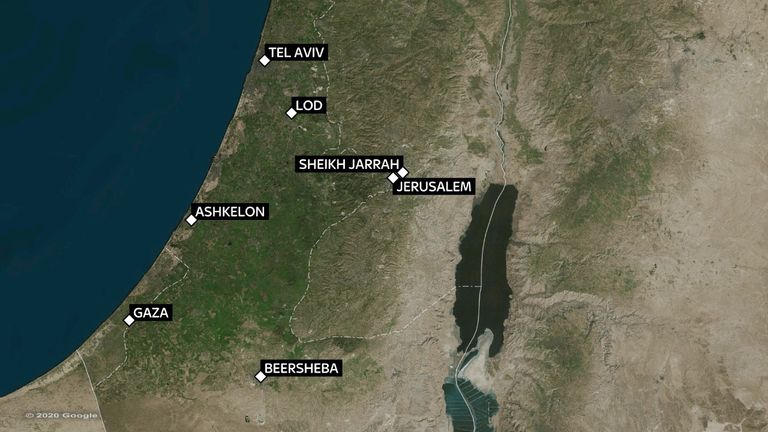 Fatah remains in control of the West Bank, the territory bordered by Jordan and Israel, which includes East Jerusalem.
Hamas and Fatah announced they were reconciling in 2014 but their disagreement over Gaza proved to be difficult, and a new unity government agreed in 2020 has not come to fruition.
Israeli government
Prime Minister Benjamin Netanyahu has vowed to expand Israel's offensive and said Hamas should "pay a very heavy price for their belligerence".
There is a power struggle within Israeli politics, with the deadline for Mr Netanyahu to form a coalition government expiring on 7 April.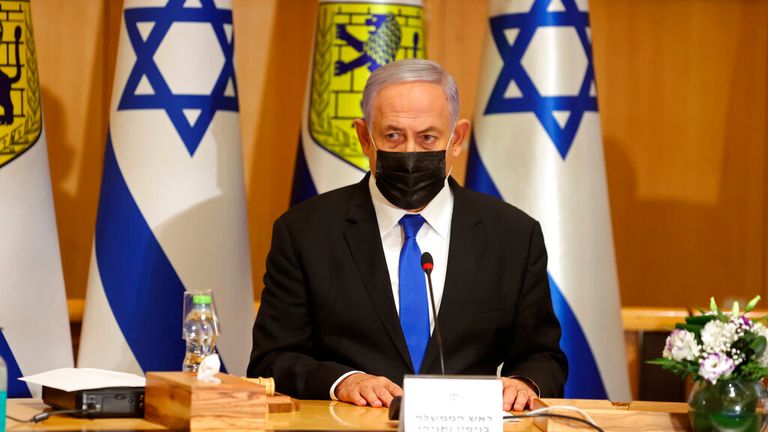 If a government is not formed in a month, Israel could see its fifth general election since 2019 – and Mr Netanyahu risks losing power after 12 years.
The Israeli military, which has named its offensive on Gaza "Operation Guardian of the Walls", says it will continue to strike the enclave hard from the air with jets, attack helicopters and drones.
Mr Netanyahu said Israel will use "an iron fist if needed" to stop widespread protests by Arab citizens.
Israel's president, Reuven Rivlin, said the country's Arab leaders are "giving support to terrorism and rioting" by staying quiet about the clashes.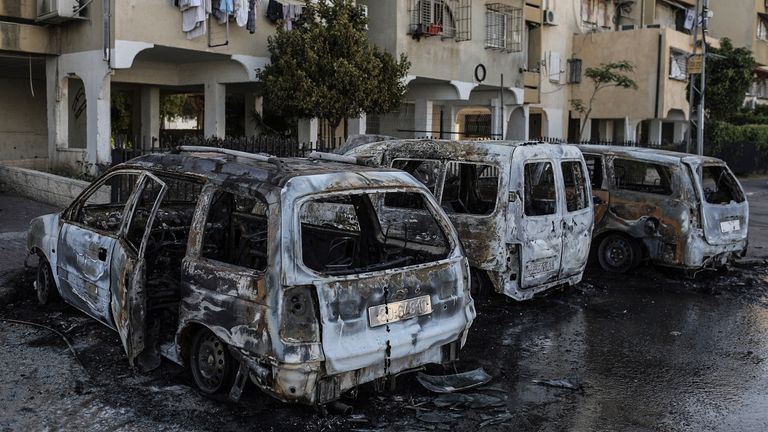 Jewish nationalists
There has been an increase in the presence of Jewish far-right supporters after one of its leaders, Itamar Ben-Gvir, was voted into the Knesset, the Israeli parliament.
He has called for Arab citizens to be expelled from Israel if they are not loyal to Israel.
Mr Ben-Gvir set up a makeshift office in the Sheikh Jarrah neighbourhood in a show of solidarity with the Jewish settlers' court case.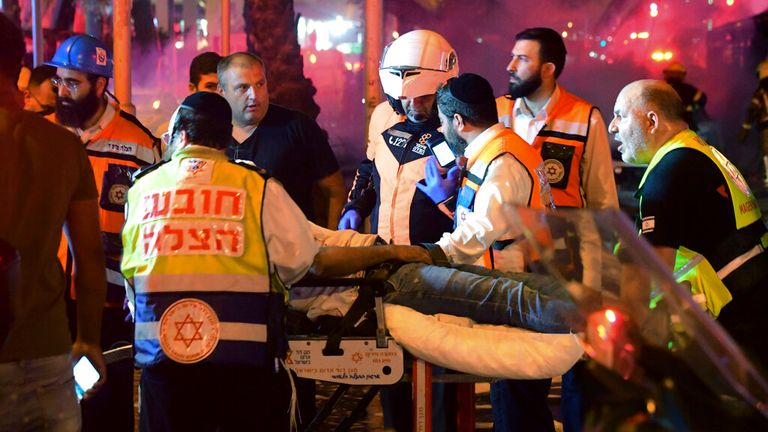 An aide for Prime Minister Benjamin Netanyahu reportedly told him to leave the area immediately or Hamas would begin firing rockets into Israeli territory.
The presence of Jewish nationalists marching on Jerusalem Day through Sheikh Jarrah has been seen as one of the flashpoints in the current conflict.
Is a new war beginning?
Intifada
Hamas has called for a full-scale Palestinian intifada, or uprising.
The last intifada (the second), which began in 2000 and lasted more than five years, was also centred around the Al Asqa mosque/Temple Mount.
There have been many clashes, two intifadas and uprisings over the past few decades. Since 2014, none have been as widespread as the current one, with violence taking place in Gaza, across Israel and the West Bank.
The widespread unrest will be seen as worrying for Middle East observers.
2014 Gaza War
There are fears the current conflict will escalate into one similar to the seven-week 2014 Gaza War as neither side is showing signs of giving up.
In 2014, Israel launched a military operation in the Gaza Strip after the kidnapping and murder of three Israeli teenagers by Hamas members.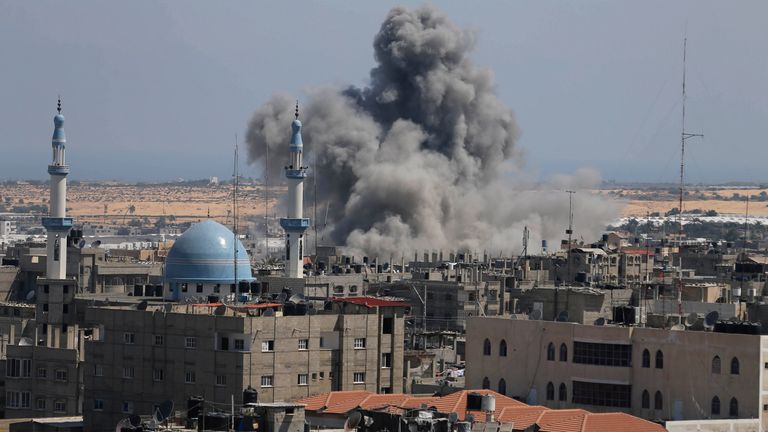 The Israeli Defence Force (IDF) conducted an operation to arrest Hamas leaders and the Palestinian group fired rockets into Israel.
It was one of the deadliest conflicts between the two sides in decades, with thousands dying – mostly Gazans – due to Israeli airstrikes and ground bombardments and Palestinian rocket attacks.
The current conflict has seen Hamas rockets going much further into Israel than 2014 and violence more widespread.