Space scientists have big plans to avert an asteroid apocalypse
Despite what you may have read, a 1,500-foot-wide asteroid named Bennu is not going to devastate our planet on Sept. 25, 2135. Brent Barbee, an expert on space hazards at NASA's Goddard Space Flight Center, is clear on that point: "It'll only closely approach Earth, not impact Earth," he says. It should miss us by at least 65,000 miles.
But Barbee is also clear that if Bennu were to hit us, the consequences would be ugly. The 40-million-ton space rock would unleash a force equal to 80,000 atomic bombs like the one dropped on Hiroshima, enough to flatten buildings for dozens of miles in all directions. And while Bennu is the most dangerous asteroid on the planetary science watch list, 1,894 others are currently listed as "potentially hazardous objects."
To size up the risk, NASA is sending a spacecraft called OSIRIS-REx to explore Bennu. The probe, shaped like an eight-foot cube with solar-panel wings, launched in September 2016 and will arrive at the space rock this August. When it does, it will nestle up to Bennu, testing rendezvous and landing techniques and collecting a surface sample to investigate the composition of such asteroids.
Meanwhile, Barbee has been leading a study of what it would take to protect our planet if Bennu — or another object like it — were on track for a full-on impact with Earth. The team presented its findings last month, and outlined a concept for a Hypervelocity Asteroid Mitigation Mission for Emergency Response.
HAMMER would be like a planetary defense shield: a fleet of spacecraft that would either bash directly into a dangerous asteroid or set off nuclear charges to deflect it. Barbee calls the HAMMER study "the first steps towards designing spacecraft systems for asteroid deflection."
The first steps, but hardly the last.
Taking a shot at a double asteroid
In fact, the next step in planetary defense is already underway at Johns Hopkins University's Applied Physics Lab. There, a team is developing a mission called the Double Asteroid Redirection Test, or DART, which is scheduled to launch around 2020. It's the first real-world embodiment of the HAMMER concept.
The 1,100-pound DART craft has thrusters, a camera, navigation software, and that's about it. Its design can be simple because its job is simple: find an asteroid and fly into it at full speed. Such a device is technically known as a kinetic impactor, but you can think of it as a battering ram in space.
"We think we understand the physics of asteroid deflection in theory, but we've never performed an experiment at the right scale," says the Applied Physics Lab's Andy Rivkin, lead investigator for the DART mission. "This is a dress rehearsal for a kinetic impactor-style of asteroid deflection."
The target set to be rammed is a double asteroid named Didymos. DART will go after the smaller of the two nearby space rocks, a 500-foot-wide rock nicknamed Didymoon. When the spacecraft reaches Didymoon, it will smash into it at 13,000 miles per hour. After the collision, DART will be destroyed but astronomers on Earth will watch to see exactly how Didymoon is changed and moved by the impact.
The DART data will be especially useful, Rivkin says, because Didymoon is believed to be what planetary scientists term a "rubble pile" — more an assemblage of small rocks than a single big one. It's hard to know how such objects will react to a directed impact without running the experiment.
"DART will also be the first planned visit to a binary asteroid," Rivkin says. Deflecting a double asteroid will be more complicated than dealing with a single incoming body. Soon we'll know more about how to do it.
To nuke or not to nuke?
If a 500-foot-wide asteroid like Didymoon were on a collision course with Earth, Rivkin estimates that two or three DART-like battering rams could be enough to shove it aside — provided we had several years of advance warning. If we had to act quickly to deflect an incoming space rock, we would need a lot more force to avert a collision.
"The very best thing that can be done to prepare for the potential impact of any-sized asteroid is to find it as far ahead of the impact day as our capabilities allow," says Lindley Johnson, NASA's planetary defense officer.
Johnson oversees the Planetary Defense Coordination Office, which coordinates the monitoring of hazardous space objects. If a truly high-risk asteroid turns up, his office will work with other federal agencies to develop a response, perhaps along the lines of HAMMER.
The more immediate problem is early detection. There are a lot of potentially hazardous objects around, and simply finding them isn't easy.
Johnson cites the daunting NASA estimates: There are roughly 25,000 Didymoon-scale asteroids, 230,000 asteroids in the 150-foot range, and millions more of diameters of 100 feet or less. So far, astronomers believe they've found about two-thirds of the large ones, 5 percent of the medium ones, and essentially none of the small fry.
Even the little ones could pack a mighty punch. If a mansion-size stone were to hit Earth over open ocean or remote countryside, it might cause little damage, Johnson says. If it struck a city or even near one, however, it would bring widespread death and destruction. And smaller rocks are generally unseen until they are right upon us.
In short-warning scenarios, kinetic impactors like DART would not be enough. Therefore, the HAMMER study explored the use of nuclear warheads, just as in movies like "Armageddon." Nukes pack a bigger wallop and allow more precision, since we can adjust exactly how close they are to the asteroid when they explode.
For obvious political reasons, nobody is about to conduct a nuclear test strike on an asteroid. But OSIRIS-REx and DART will vastly increase the storehouse of data needed to turn the HAMMER studies into a real mission (even a nuclear one), if and when the need arises. After a long period of stinginess, Congress is also allotting more funding for asteroid surveys, increasing the likelihood that we'll have enough warning to make nukes unnecessary anyway.
It seems that the world is finally embracing an argument that planetary-defense advocates like Rivkin have been making for years: "The asteroid threat is unique. It's the only natural disaster that can be predicted and averted."
COVID-19: Italy makes vaccine passport compulsory – workers can be fined and suspended without pay | World News
Italy is to become the first European country to make a vaccine passport system compulsory for all workers.
Proof of vaccination, a negative test or recent recovery from infection must be provided or staff will be suspended without pay and face a fine.
However, they cannot be sacked.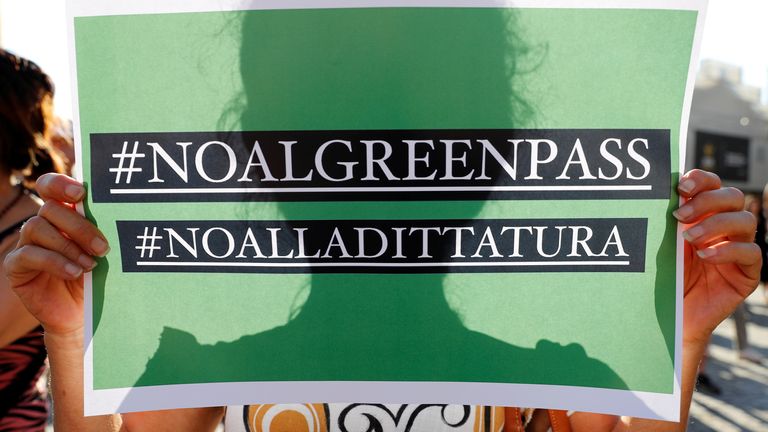 The law set to apply to both public and private employees from 15 October after the Italian government approved the measures on Thursday.
"Nothing like this has been done in Europe… we are putting ourselves in the forefront internationally," said public administration minister Renato Brunetta.
It's hoped the move will lead to more people getting vaccinated and the minister said the government expected an "enormous" jump in people getting jabbed.
Some European Union countries have made it mandatory for health workers to get vaccinated, but none have made its so-called Green Pass a requirement for all employees.
It was originally intended to ease European travel, but Italy was one of a few countries that made it a requirement for entering venues such as indoor dining, gyms and museums.
Italian Prime Minister Mario Draghi faced resistance from right-wing leader Matteo Salvini on extending the reach of the country's COVID pass.
However, Mr Salvini's party is split on the issue and the cabinet unanimously approved the change.
COVID-19: Booster jabs explained

The main employers' federations have also backed the move in the hope it will prevent any more lockdowns.
Unions said tests should be free for workers who don't want to be vaccinated, but the government said they would be capped at 15 euros.
Italy's COVID-19 death toll is the highest in Europe after the UK, with more than 130,000 deaths, and it was the first country on the continent to go into lockdown.
About 74% of people have had one vaccine dose and 68% are fully vaccinated.
In the UK, the government rowed back on plans to bring in a vaccine certificate system for access to large and crowded venues such as nightclubs, but has kept the option on the table as part of its "Plan B" for winter.
Care home workers will also need to be fully vaccinated by 11 November in order to be employed, while Health Secretary Sajid Javid has said the requirement is "highly likely" to be extended to all frontline NHS staff.
On Thursday, the French government said about 3,000 workers in hospitals, care homes and health centres have been suspended for failing to comply with mandatory COVID vaccination.
Ocean Photography Awards capture the beauty of marine life – and its suffering | Climate News
A striking image of an endangered turtle among glass fish, taken on the spur of the moment, has won this year's Ocean Photographer of the year award.
Aimee Jan, a tour guide and photographer based in Western Australia, took the picture at a moment's notice when she was told a turtle could be hiding down below at the UNESCO World Heritage Site, Ningaloo Marine Park.
Ms Jan told Sky News seeing the "amazing and magic things" that live in our oceans was a "huge reminder that we all must do everything we can to protect it".
Other finalists captured an array of ocean life, scenery and conservation issues, from haunting underwater imagery in Mexico to the shocking impact of plastic on a lifeless sea bird in the Shetlands.
The organisers said the awards aim to "highlight environmental threats faced by the world's oceans as well as showcasing their beauty".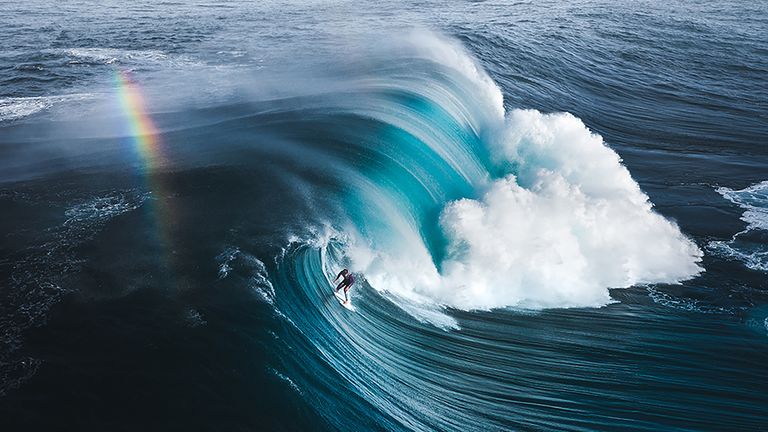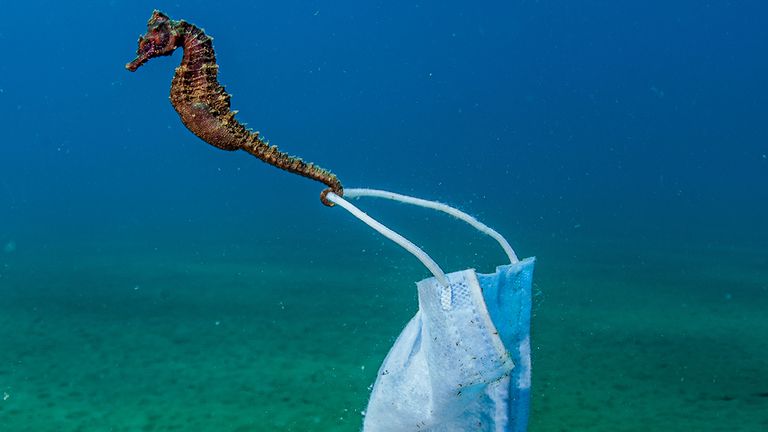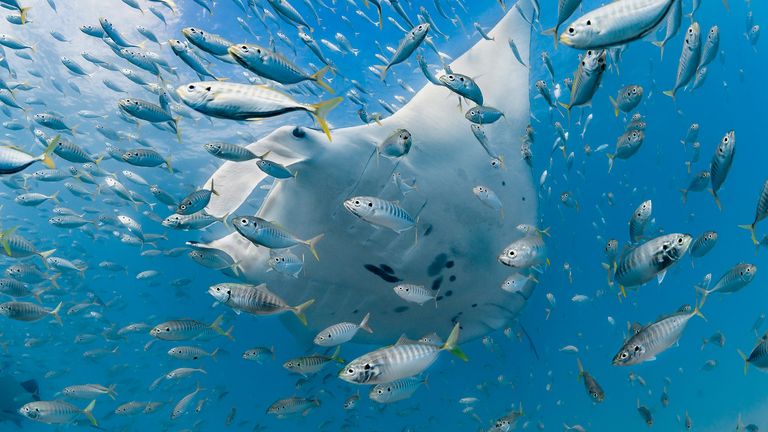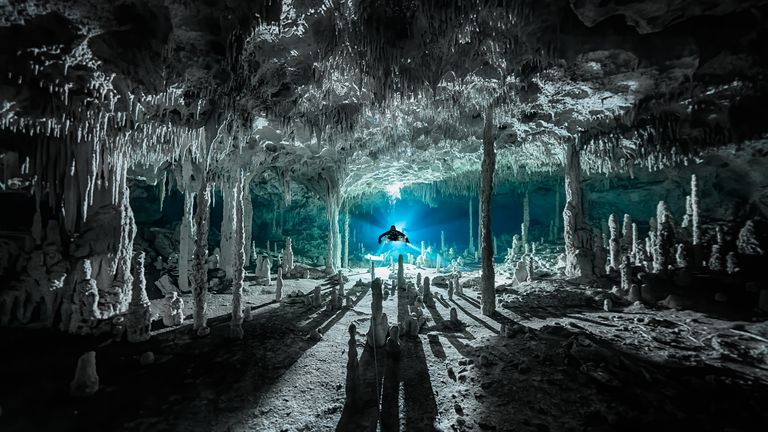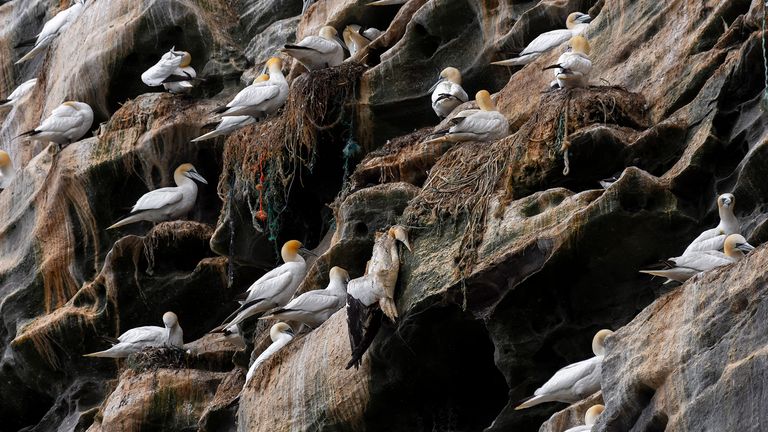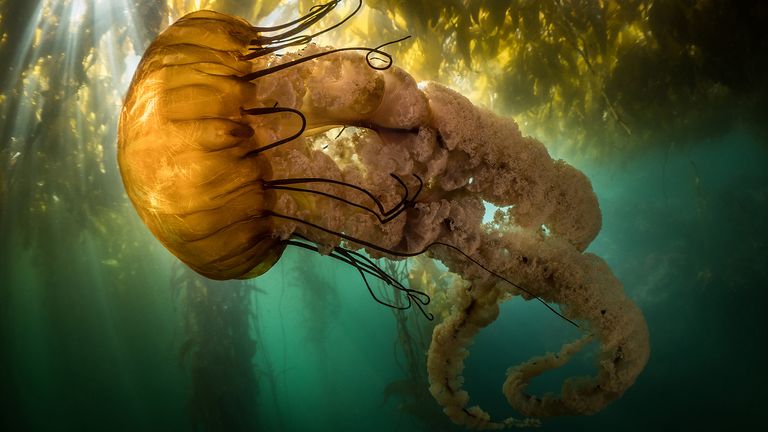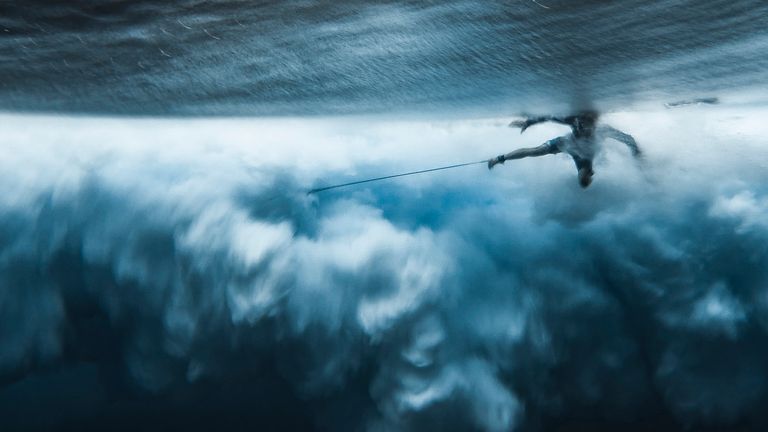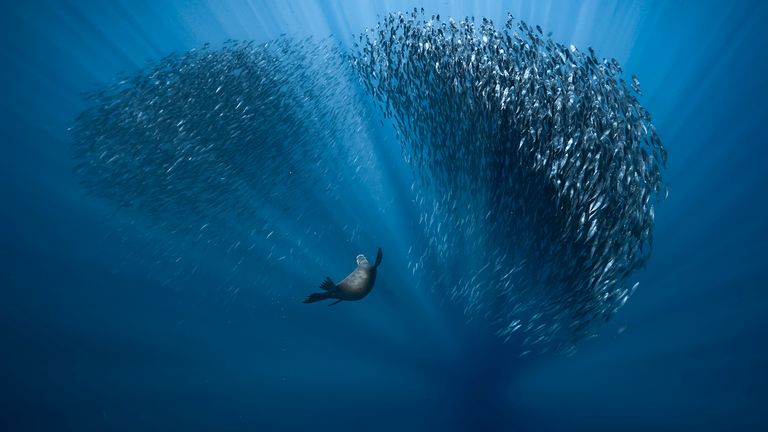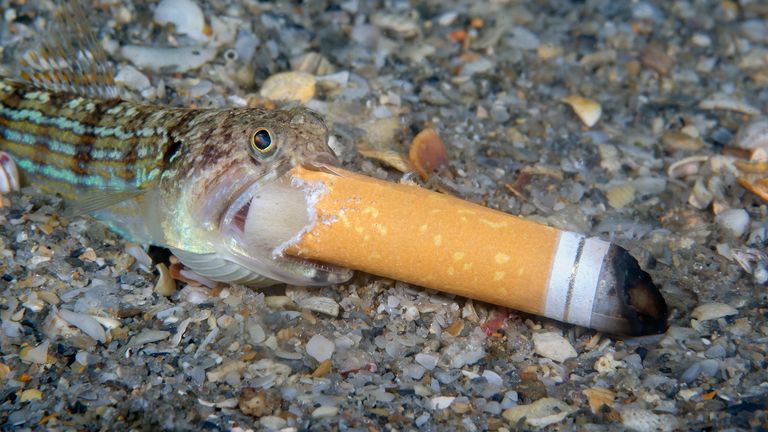 The photos are on display in a free outdoor public exhibition alongside the River Thames from 17 September – 17 October on the Queen's Walk, near Tower Bridge, central London.
Watch the Daily Climate Show at 6.30pm Monday to Friday on Sky News, the Sky News website and app, on YouTube and Twitter.
The show investigates how global warming is changing our landscape and highlights solutions to the crisis.
Prince William launched Earthshot Prize so he 'could look his children in the eye' on climate change | UK News
Prince William launched the Earthshot Prize so he could look his "children in the eye" and say he "did [his] bit" in the fight against climate change, a close aide has said.
Ahead of the 15 finalists for the environmental prize being announced later today, the Duke of Cambridge has revealed why he felt he needed to make a personal contribution to "the most pressing challenge of our time".
In the introduction to a book about the Earthshot Prize the prince describes how a "wave of global pessimism" meant he felt he had to act.
He explains how in 2018 he witnessed incredible conservation work in Namibia but as he returned home was struck by the constant negative headlines around the climate debate.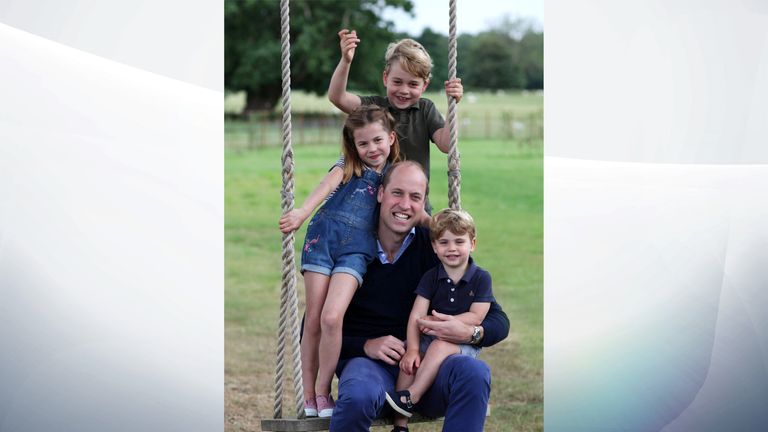 "The rich wildlife that I saw thriving on that visit struck a real chord," he writes.
"But when I returned to the UK, just as the world was gathering again for the next round of climate change negotiations in Poland, I was hit by a wave of global pessimism.
"The headlines were dominated by a sense that world leaders were not moving fast enough.
"There was widespread finger-pointing and political and geographical division."
He writes that the global conversation surrounding the issue "felt too complex, too negative, too overwhelming", adding that he realised there was a "real risk that people would switch off".
Since 2018, William has worked with his closest advisors on a concept that would inject enthusiasm and optimism into the discussion.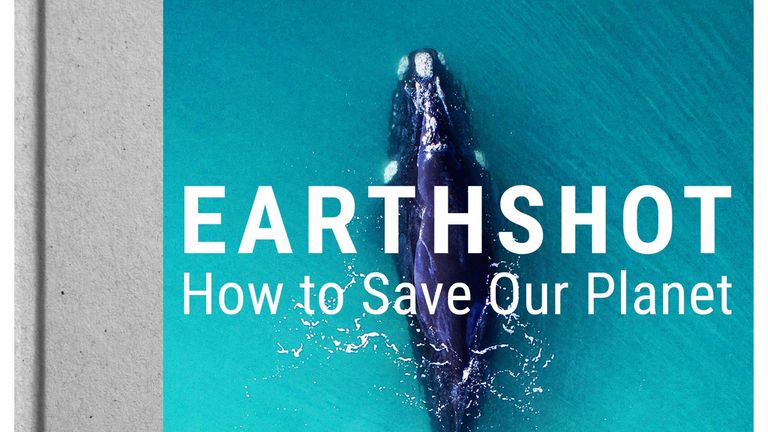 The Earthshot Prize was designed to mirror the "Moonshot" challenge launched by former President J F Kennedy and inspire a new generation to come up with innovative and creative solutions to address the challenges facing the planet today.
Speaking about the duke's commitment to the project Jason Knauf, CEO of The Royal Foundation, said: "The challenge the duke set himself was 'what is the maximum positive personal contribution I can make in the next ten years in the fight against climate change?
"'What am I going to do in the next decade that means I can look my children in the eye and say I did my bit?' Every aspect of the prize bears the stamp of his contribution."
Subscribe to ClimateCast on Spotify, Apple Podcasts, or Spreaker
The first Earthshot Prize ceremony will be held in London on the 17 October, when the five winners will be revealed.
Some 750 nominations were submitted from 86 countries "exceeding the expectations" of those involved in the prize.
The winners receive £1m each, but all the finalists will get the backing of the Earthshot Prize Global Alliance Members – businesses and organisations that will help to support, promote and scale up their ideas.
The prize will run every year until the end of the decade, with a total £50m prize fund.
Watch the Daily Climate Show at 6.30pm Monday to Friday on Sky News, the Sky News website and app, on YouTube and Twitter.
The show investigates how global warming is changing our landscape and highlights solutions to the crisis.