Marines identify four members killed in helicopter training crash
Get breaking news alerts and special reports. The news and stories that matter, delivered weekday mornings.
The Marines Corps on Thursday identified the four Marines who died when their helicopter crashed during a training mission in Southern California.
The CH-53E Super Stallion helicopter went down Tuesday afternoon near El Centro, near the Mexican border. No one survived the crash.
The Marines were assigned to Marine Heavy Helicopter Squadron 465 of the 3rd Marine Aircraft Wing's Aircraft Group 16 at the Marine air station in Miramar, near San Diego. Capt. Morgan Frazer, a spokeswoman for the 3rd Marine Aircraft Wing, identified them as:
Capt. Samuel A. Schultz, 28, of Huntington Valley, Pennsylvania, a pilot who joined the service in May 2012.
First Lt. Samuel D. Phillips, 27, of Pinehurst, North Carolina, a pilot who joined the service in August 2013.
Gunnery Sgt. Richard Holley, 33, of Dayton, Ohio, a CH-53 crew chief who joined the service in November 2003. Holley was deployed to Iraq twice in support of the U.S.-led invasion, the Marine Corps said.
Lance Cpl. Joseph Conrad, 24, of Baton Rouge, Louisiana, a CH-53 crew chief who joined the service in May 2016.
"The hardest part of being a Marine is the tragic loss of life of a fellow brother-in-arms," said Col. Craig Leflore, the aircraft group's commanding officer.
The CH-53E is the largest and heaviest helicopter in the U.S. military. The aircraft that crashed Tuesday took off from the Marine Corps base in Twentynine Palms, California, and went down about 15 miles west of El Centro, the Marine Corps said. The cause remains under investigation.
US presidential debate: 'A wild ride' for Pennsylvania viewers | World News
Much of America stayed at home to watch the big debate.
"The home schooling's keeping them in," explained Mike McCloskey, owner of the Railroad Street Bar & Grill in Linfield, Pennsylvania. "Teaching kids in the morning is even harder after a hard night."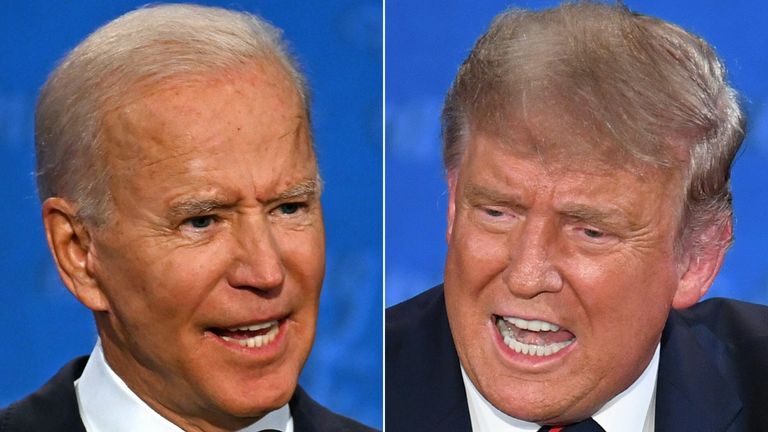 It didn't prevent a sprinkling of the politically-attuned gathering in this self-styled "upbeat hub for brews," by the Norfolk Southern rail line that runs freight through their swing state.
In the United States, they say if you don't win Pennsylvania, you don't win the country.
After an hour and a half of watching the debate, the verdict in Linfield favoured Donald Trump, albeit not unanimously.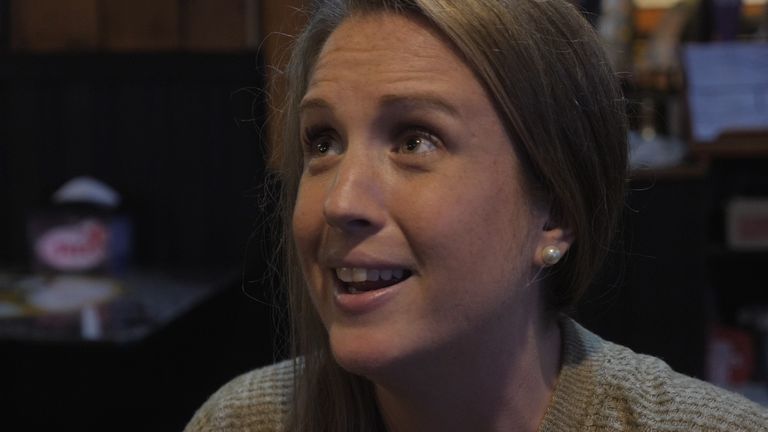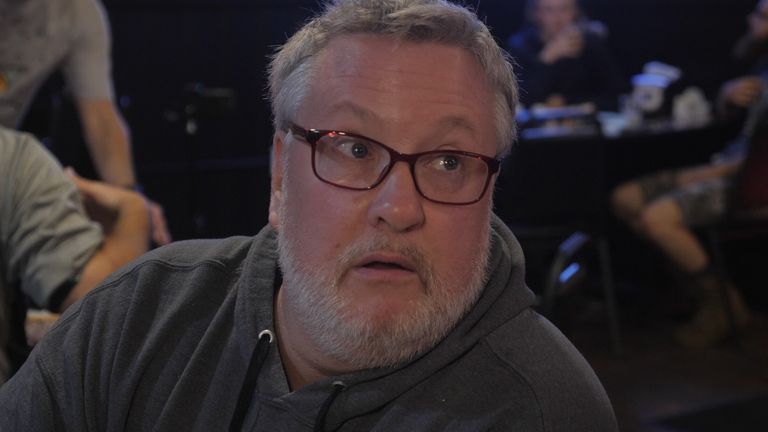 Colleen Dougherty told Sky News: "I think that Donald Trump owned this. I don't think that Joe Biden really had anything to really bring to the table. I was really hoping that he would. And we didn't really have anything."
John Lappin saw Mr Trump as the victor. He said: "One came with a piece of paper in front of them that can only read from that. The other one is a leader of our country. It really isn't much more difficult than that.
:: Subscribe to Divided States on Apple podcasts, Google Podcasts, Spotify, and Spreaker
Others didn't declare a clear winner, but did see a loser – the voting public.
Meredith Warren said: "This is terrible, all around. This is very upsetting to watch, but this is the best representation for our country right now. I think they're both little kids going back and forth to each other. They didn't answer any questions."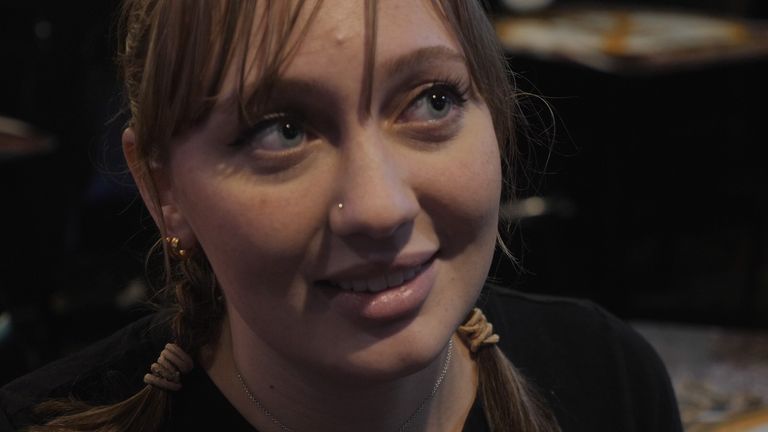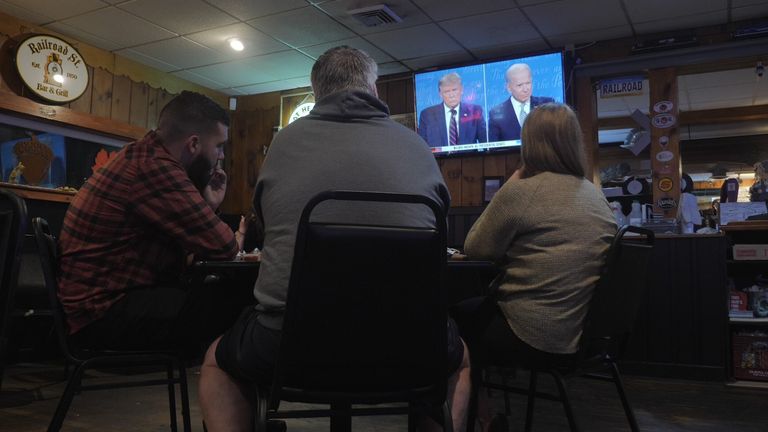 Mr McCloskey added: "It was a wild ride, it went right, it went left. There was a lot going on, there was a lot of interruption.
"Right now, watching that, I would feel really bad for the American people. Because there was no order. It was all over the place. And I understand why people look at us as a laughing stock. I don't believe anybody won that debate."
Democratic Republic of Congo: More than 50 women allege abuse by Ebola aid workers | UK News
More than 50 women have alleged that they have been sexually abused or exploited in the Democratic Republic of Congo by Ebola aid workers who said they were from some of the world's top humanitarian organisations.
The allegations centre around the town of Beni, one of the epicentres of the country's 10th and most deadly Ebola outbreak which started in 2018.
In an interview, 51 women recounted multiple incidents of abuse and claimed the men who exploited them identified themselves as being with the World Health Organisation (WHO), UNICEF, Oxfam, Médecins Sans Frontières, World Vision, medical charity Alima and the UN's migration agency, IOM.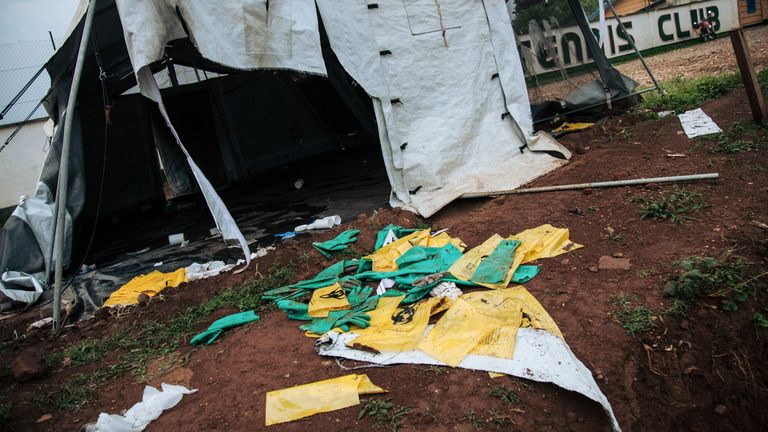 The allegations follow a joint investigation by The New Humanitarian and the Thomson Reuters Foundation.
The majority of women said they were plied with drinks, others ambushed in offices and hospitals, and some locked in rooms by men who promised jobs or threatened to fire them if they did not comply.
"So many women were affected by this," said one 44-year-old woman, who explained that to get a job she had to have sex with a man who said he was a WHO worker.
She and the other women spoke on condition of anonymity for fear of reprisals.
"I can't think of someone who worked in the response who didn't have to offer something," she added.
Some women were cooks, cleaners and community outreach workers hired on short-term contracts, earning $50 to $100 (£40 to £80) a month – more than twice the normal wage.
At least two women said they became pregnant and others said the abuse occurred as recently as March.
The number and similarity of many of the accounts from women in the eastern city of Beni suggest the practice was widespread, with three organisations vowing to investigate the accusations.
UN secretary-general António Guterres called for the allegations to be "investigated fully".
The WHO said it was investigating the allegations, affirming that it had a "zero tolerance policy with regard to sexual exploitation and abuse".
"The actions allegedly perpetrated by individuals identifying themselves as working for WHO are unacceptable and will be robustly investigated," it said in a statement.
"The betrayal of people in the communities we serve is reprehensible and we do not tolerate such behaviour in any of our staff, contractors or partners.
"Anyone identified as being involved will be held to account and face serious consequences, including immediate dismissal."
Following the allegations against WHO, a Foreign Office spokesperson, said: "Sexual exploitation and abuse are completely abhorrent. We regularly assess all of our partners against the highest safeguarding standards and expect thorough investigations whenever allegations are made.
"The World Health Organisation has confirmed it is urgently investigating these allegations. We will scrutinise their findings closely."
Spokespeople for IOM, MSF, UNICEF and DRC's health ministry told both agencies in mid-September they did not know about the accusations before they were presented to them and several said they would need more information to take action.
Oxfam said it does "everything in our power to prevent misconduct and to investigate and act on allegations when they arise, including supporting survivors".
Meanwhile, an Alima spokesperson said that after investigations earlier this year, two employees were dismissed for sexual harassment and that they had launched a new investigation after the recent reporting.
Dieselgate scandal: Ex-Audi boss goes on trial in Germany | Business News
A former Audi boss has gone on trial in the first prosecution related to the Volkswagen (VW) "dieselgate" scandal in the company's home market of Germany.
Rupert Stadler, who headed VW's Audi division from 2010 until 2018, is accused alongside three other men of fraud offences – charges they each deny.
The case relates to the VW group's admission in 2015 that it had rigged millions of diesel cars to cheat emissions testing regimes after the software was uncovered in the US.
The German car giant – which includes the VW, Audi, Skoda and Seat brands – revealed that 11 million vehicles worldwide, including almost 1.2 million in the UK, had been fitted with the software.
The scandal has since cost the company more than £27bn in fines and civil settlements – the bulk of which relates to legal action in the US alone, where two executives were also jailed.
Mr Stadler, who was driven to the Munich court in a Mercedes, was arrested in 2018.
He is alleged to have allowed 250,700 Audi vehicles, 71,600 Volkswagens and 112,100 Porsches to be sold on the US and European markets despite knowing about the deception in September 2015 at the latest.
These are not the only legal proceedings related to the scandal in Germany.
Volkswagen's chief executive at the time, Martin Winterkorn, faces two separate criminal proceedings in the country.
He has also been charged by US authorities but cannot be extradited.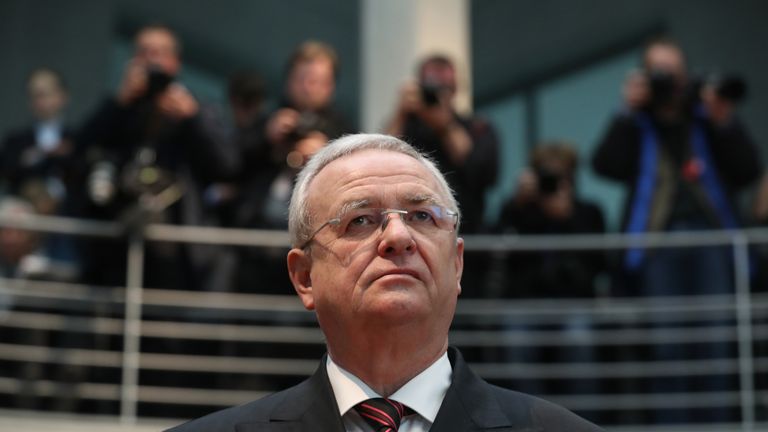 The company is also continuing to face a string of class action claims in Europe, including the UK, brought on behalf of car owners who are demanding compensation on the grounds they were mis-sold their vehicles.