Trump wants to cut spending with a maneuver Clinton used nearly 20 years ago
Legislation passed in 1974 and signed into law by President Richard Nixon allows the president to put a 45-day hold on already-passed funding and ask that Congress rescind particular items — a process known as "rescission." It only requires a majority vote to pass in each chamber and therefore is not subject to a 60-vote threshold in the Senate. If Congress doesn't act on the request within the 45 days, however, the money is released again.
The last time Congress approved any such reductions was nearly 20 years ago under President Bill Clinton in the late 1990s, according to the Congressional Research Service. President George W. Bush used the authority after Hurricane Katrina when he proposed canceling $2.3 billion in unused balances from 55 federal programs in order to offset the cost of hurricane recovery efforts.
Hours after suggesting he might veto the just-passed spending bill, Trump signed the package into law on March 23. In remarks afterward, Trump complained that Democrats won spending for "things that are really a wasted sum of money" in a bill that provided only a fraction of the funding he'd sought for the border wall, with just $1.6 billion designated for repairing and building previously approved fencing, rather than the $25 billion over three years requested by Trump.
Budget experts, however, doubt that the White House effort to slash spending will be successful.
"I think the effort is an uphill struggle all the way," said Jim Dyer, senior adviser at the Washington law firm Baker Donelson and longtime former congressional appropriations aide. "I think the White House is trying to make some kind of political statement to insulate themselves from criticism on the right that they gave away too much non-defense (spending) to get all their defense spending."
Attempting a "rescission," Dyer added, could have several consequences. It could wind up cutting programs championed by Republicans, which he said would be a "huge mistake" in such a hotly contested midterms election year, and it would also be a setback for lawmakers who want to charge ahead with their legislative agenda. The spending package, after all, expires in six months, on Sept. 30. Right now, appropriators are focused on preparing spending bills for the next fiscal year, which begins in October.
It would also create massive headaches for lawmakers who spent weeks reaching the bipartisan agreement.
Bill Hoagland, senior vice president at the Bipartisan Policy Center, said any new cuts would be breaking the deal Republicans made to get Trump the increased military funding he sought. "I personally do not think it will be successful," said Hoagland.
"This is a typical Trump ploy to act autocratically," Stan Collender, executive vice president at Qorvis MSLGROUP, a Washington public relations firm, said in an email. "The omnibus appropriation was a GOP-Democratic compromise that the Trump base (Fox News viewers) hates and the president is playing to it."
Outraged Democrats are unlikely to give in to the White House.
"The majority should not renege on a responsible agreement enacted with bipartisan votes and the president's signature," said Matt Dennis, spokeswoman for Democrats on the House Appropriations Committee. "Dishonest dealing like this poisons the well for future bipartisan compromises."
House passes bill to protect abortion rights in response to restrictive Texas law
IE 11 is not supported. For an optimal experience visit our site on another browser.
Brexit U-turn as UK poised to 'join EU Covid vaccine passport scheme'
BREXIT looks unlikely to stop the UK signing up to the EU's vaccine passport initiative, according to reports.

Source link
Obama announces groundbreaking ceremony for his presidential library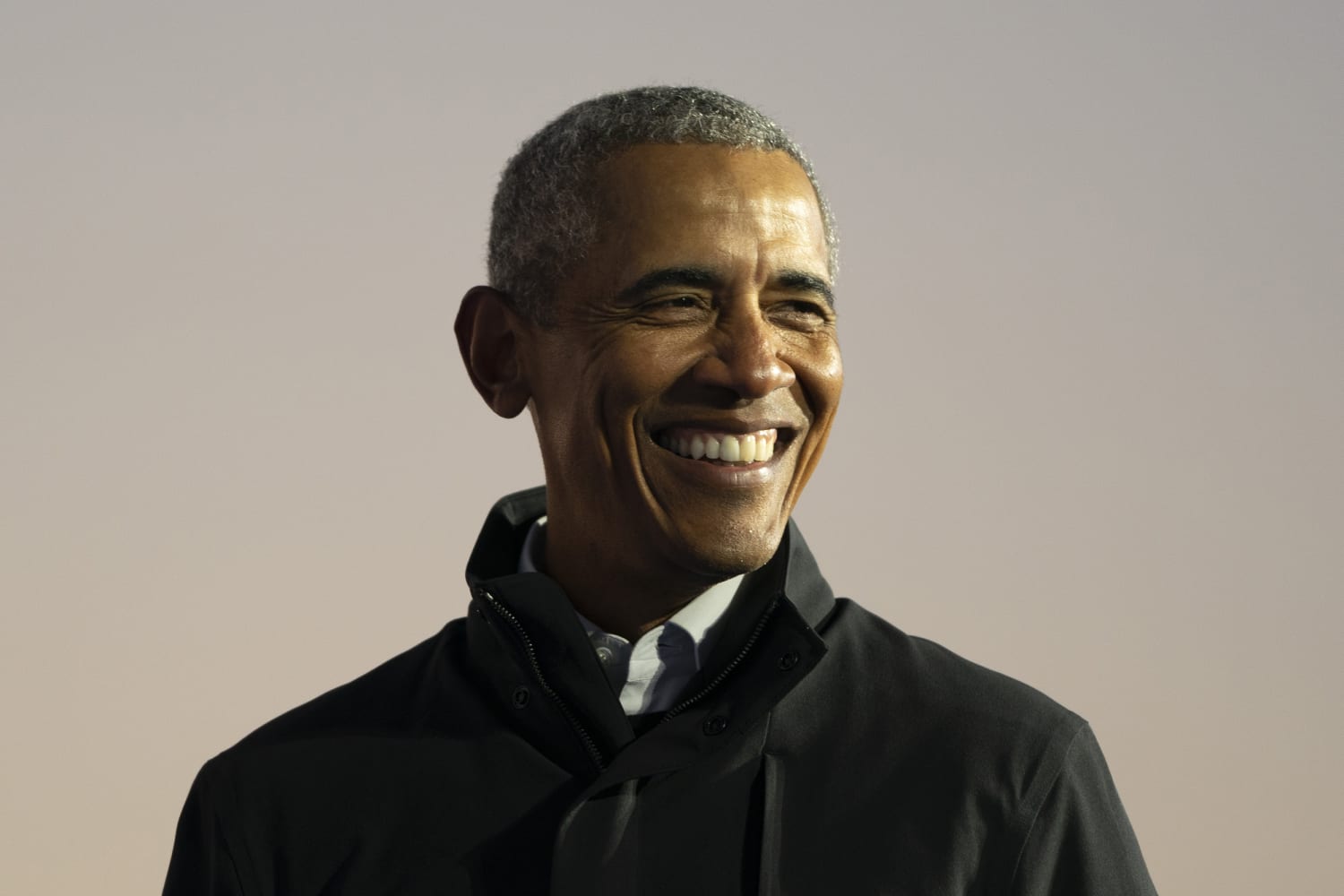 Former President Barack Obama on Friday announced that a groundbreaking ceremony for his long-awaited presidential library will be held Tuesday in Chicago.
The city is "where I got my start in public service" and "where Michelle and I started our family," he said in a recorded video announcement alongside the former first lady.
The pair chose a site in the city's South Side because "we wanted to give something back to the place that gave us so much," Michelle Obama, who grew up in the area, said.
The couple will be joined at the ceremony by Illinois Gov. J.B. Pritzker, as well as Chicago Mayor Lori Lightfoot. Construction on the project began in August following years of delays.
The former president first chose the Chicago site, located on 19 acres of the historic Jackson Park, in 2016 but local activists' concerns about the potential displacement of Black residents and legal issues with park preservation slowed the start of construction.
In August, longtime opponents of the project, including the nonprofit organization Protect Our Parks, called on the Supreme Court to halt work on the center due to the construction's potential environmental and historic impacts. Supreme Court Justice Amy Coney Barrett denied the bid later that month.
A four-year federal review process of the center's location was recently completed, and the Chicago City Council also approved neighborhood protections earlier this month. Obama said the project has involved community collaboration, "harnessing the collective talent of the South Side."
"Together we put the voices of the community at the heart of this project," Obama said in the video. "The result is more than a look into the past, it's a vision for the future."