Pokemon Go to reward players for picking up litter
To celebrate Earth Day on 22 April, Pokemon Go will be challenging its players to pick up litter.
The game's producer Niantic has partnered with a conservation organisation called Mission Blue to push players towards local clean-up events, replete with in-game incentives.
Mission Blue is led by Dr Sylvia Earle, an oceanographer who is focused on inspiring public awareness in protected marine areas known as Hope Spots.
At the moment, only four such events are planned in the UK – one near Great Yarmouth, another in Southend-on-Sea, and two near Brighton in Newhaven and Worthing.
There are 37 events planned globally, all seemingly near beaches and mostly centred around Europe although one is taking place in the Azores.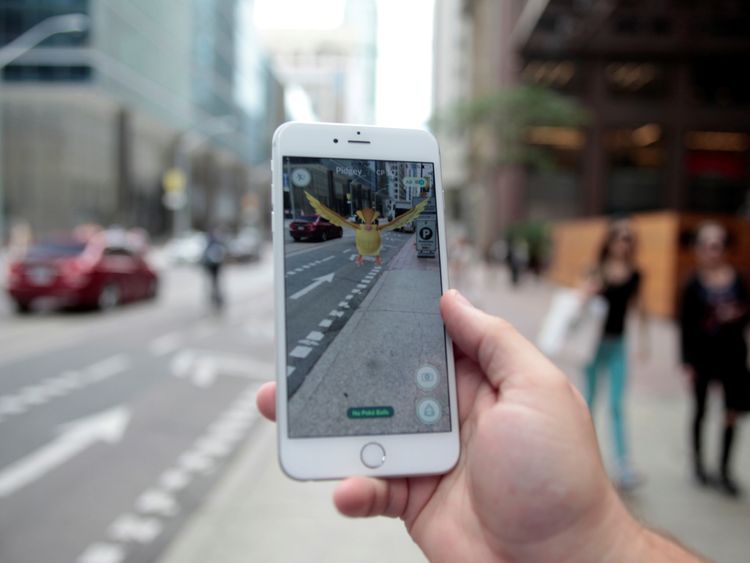 Players need to register for the event and will need to be aged 13 or older, but they are set to win in-game bonuses if the clean-up meets its target.
If at least 1,500 players participate in the challenge within a 48 hour window centred on Earth Day, every trainer earns double the amount of Stardust (the material used to train Pokemon) than they would do normally.
But if 3,000 players participate, that boost rises to treble the amount of Stardust.
Of course, there is a risk that the gathering could lead to an increase in litter rather than a community effort to clean it.
Researchers in the US have estimated that Pokemon Go players caused up to $7.3bn (£5.4bn) in costs across the US in the 148 days after its release.
The company recently settled a lawsuit over an abortive Pokemon Go festival in Chicago for $1.6m (£1.1m) for costs incurred by attendees.
Nazanin Zaghari-Ratcliffe: UK to pay Tehran £400m to free British-Iranian national, state TV reports | UK News
The UK will pay £400m to Tehran to free Iranian-British woman Nazanin Zaghari-Ratcliffe, according to reports on Iranian state TV.
Quoting an anonymous official, a state broadcaster said deals had been reached with both Britain and the US in order to release prisoners with Western links held in Iran.
It was said the UK had agreed to pay the £400m debt over the non-delivery of tanks dating back to the 1970s.
The US was said to have agreed a prisoner swap in exchange for the release of $7bn (£5bn) of frozen Iranian funds, but Washington did also not immediately acknowledge any deal.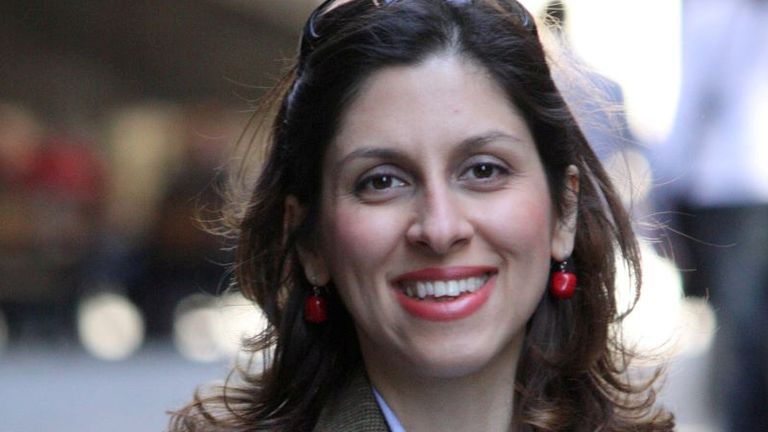 "The release of Nazanin Zaghari-Ratcliffe in exchange for the UK's payment of its £400m debt to Iran has also been finalised," the official said.
It comes just days after Mrs Zaghari-Ratcliffe was sentenced to another year in prison on charges of "propaganda activities against the regime" in Iran.
She was also banned from leaving the country for one year for participating in a protest in front of the Iranian Embassy in London in 2009.
A Foreign Office spokesman said: "We continue to explore options to resolve this 40-year-old case and will not comment further as legal discussions are ongoing."
Labour MP Tulip Siddiq said her family had "heard nothing" to confirm reports she may be released.
Mrs Zaghari Ratcliffe's constituency MP for Hampstead and Kilburn tweeted: "I am aware there are news reports circulating about the debt being paid to #FreeNazanin. I have spoken to her family and they have heard nothing confirming any of these rumours.
"It was however welcome to hear Dominic Raab refer to her torture this morning on Marr. I hope the Government is doing all it can to get the hostages home."
Iran foreign minister Mohammad Javad Zarif 'sorry' for leaked comments about General Soleimani | World News
Iran's foreign minister has apologised for recorded disparaging comments he made about a senior general that were leaked.
The recordings of Mohammad Javad Zarif included frank comments on powerful Iranian General Qassem Soleimani, who was killed by a US drone strike in 2020.
The attack at the time brought the US and Iran to the brink of war and General Soleimani's funeral procession drew millions of people to the streets.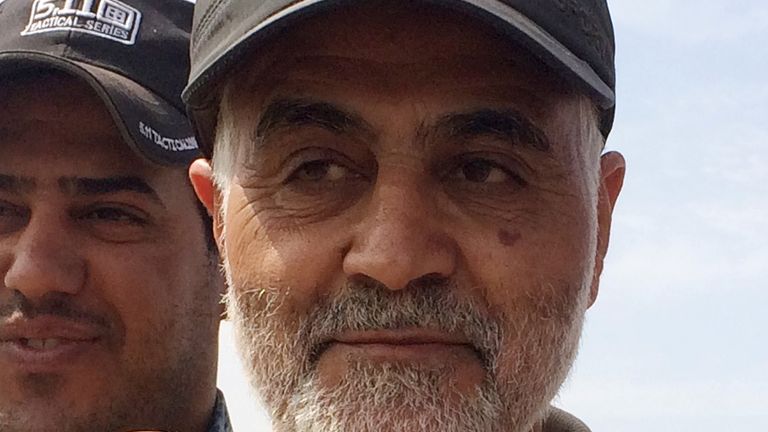 In the recordings, Mr Zarif criticised General Soleimani's separate relations with Russia and for refusing to stop using the national carrier Iran Air for Syrian operations despite his objections. Iran Air has been sanctioned by the US.
The comments have caused anger in Iran less than two months before presidential elections.
Mr Zarif said in an Instagram post on Sunday he hoped General Soleimani's family would forgive him.
"I hope that the great people of Iran and all the lovers of General (Soleimani) and especially the great family of Soleimani, will forgive me," he said.
Mr Zarif's leaked comments were highly controversial in Iran, where officials mind their words amid a cut-throat political environment that includes the powerful Revolutionary Guard, ultimately overseen by the country's supreme leader.
:: Listen to the Daily podcast on Apple Podcasts, Google Podcasts, Spotify, Spreaker
Besides the criticism of General Soleimani, a top commander in the guard, Mr Zarif's leaked remarks included cutting references to the limits of his power in the theocracy.
Mr Zarif could be heard saying at various points in the seven-hour tape that it was not meant for release.
"If I had known that a sentence of it would be made public, I certainly would not have mentioned it as before," he said in his Instagram post.
Mr Zarif has said he will not run for president in the upcoming election. Some had suggested him as a potential candidate to challenge hard-liners in the vote.
Israel stampede: Country mourns as pressure mounts over inquiry into fatal festival crush | World News
Israel is observing a day of mourning for the 45 people crushed to death at a Jewish religious festival – as questions are raised about how the disaster happened.
At least 45 people died during the Lag B'Omer event on the slopes of Mount Meron, where annual commemorations include all-night prayers, singing and dancing.
The overnight annual pilgrimage by crowds of up to 100,000 ultra-Orthodox Jews to the tomb of a second-century Jewish mystic, Rabbi Shimon Bar Yochai, in northern Israel ended in a deadly stampede, which became one of the country's worst civilian disasters.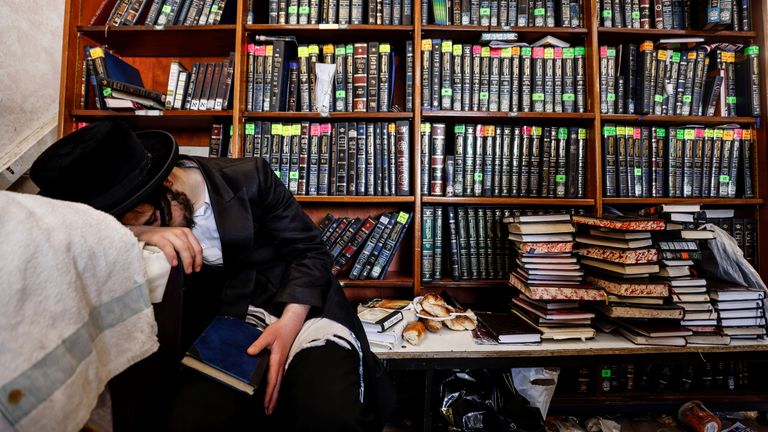 Witnesses described a pyramid of bodies, including several children, in a packed and slippery metal-floored passageway.
More than 100 people were injured.
And on Sunday, Israeli culture minister Hili Tropper called for an inquiry to investigate how the tragedy happened.
Devastated families had to identify loved ones caught in the crush and bury them just hours after the disaster in accordance with Jewish tradition.
More than 20 of the victims were buried that night, including 13-year-old Yedidya Chayut.
At the boy's funeral, his father Avigdor Chayut said: "I only wish that we achieve even a small fraction of your
stature in studies and holy devotion."
At least 45 people were killed in the stampede at the festival

An unknown number of US citizens, two Canadians and an Argentinian were also among the dead.
US media has identified some of those killed, including a 19-year-old student who was in Israel on a gap year.
Israeli Prime Minister Benjamin Netanyahu, who was among those donating blood for the victims, declared Sunday a national day of mourning.
He called the crush one of the "heaviest disasters" in Israeli history and promised a full investigation to ensure it did not happen again.
The Queen sent a message of condolence to the president of Israel, saying she was "deeply saddened" by the incident and that her thoughts were with the families of those who lost their lives.
Israeli media reported that state investigators had labelled the pilgrimage site as hazardous years ago.
Questions were also being raised as to whether the government and police had been reluctant to reduce the crowd
size so as not to anger influential ultra-Orthodox rabbis and politicians.
"A thorough inquiry is required," Mr Tropper told Kan public radio.
"This terrible disaster will help everyone understand … that there should be no place where the state does not set the rules."
The justice ministry said investigators would look into whether there had been any police misconduct.