North Korean hackers, not nukes, threaten UK the most
The UK faces a greater threat form a North Korean cyberattack than a nuclear missile, according to a Defence Committee report.
MPs have asked whether North Korea is "rash or rational" as part of their inquiry into the country's nuclear capabilities and its cyber arsenal.
They reported that the UK is unlikely to be targeted by a missile strike from the country – although Pyongyang may soon develop this capability. Instead, the UK is far more likely to suffer from "reckless cyberattacks.
North Korea has been conducting its nuclear weapons programme for over a quarter of a century, the MPs said, and was capable of reprocessing weapons-grade plutonium by the early 1990s.
NHS computer systems were crippled last year after being infected by the WannaCry ransomware worm that had been developed by North Korea.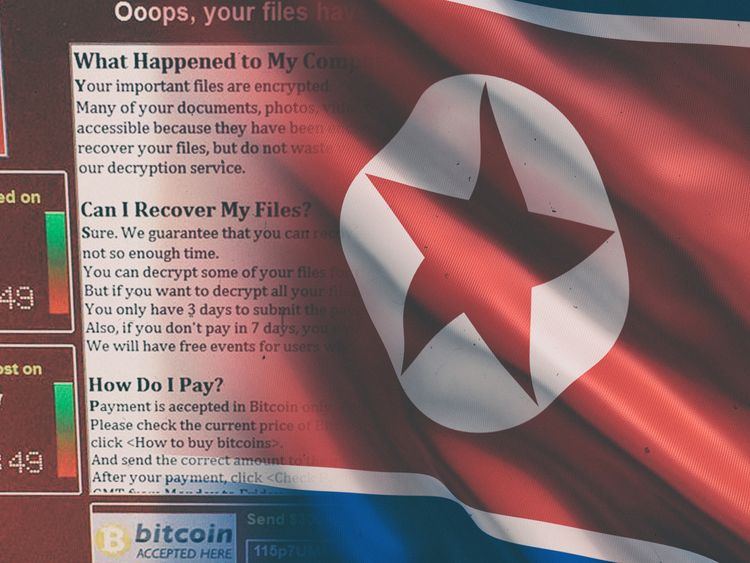 The MPs said that North Korea rapidly developed its cyber capability since the early 1990s and that this capability had "crept up" on the UK following a high-profile attack on Sony in 2014.
North Korea currently has sophisticated organisations conducting cyber operations on its behalf, with an estimated 6,800 staff involved in its hacking teams.
Nigel Inkster, the former director of operations and intelligence for MI6, told the committee that one of the North Korean cyber units had an operational base in a hotel in China.
Mr Inkster said that "its activities must be known to the Chinese, given the bandwidth required and the close monitoring of web usage by the Chinese government", according to the committee.
The MPs added that the UK might be able to provide significant offensive cyber capability in response to North Korea, but as such tools had never yet been tested it wasn't clear what effect it would have.
Additional investment in the UK's cyber defences was required, said the MPs, and this needed to be sourced from outside of the existing defence budget.
They added that the lack of skilled staff is a concern for the UK's cyber capability development – echoing a worry the UK cyber security community has voiced for years.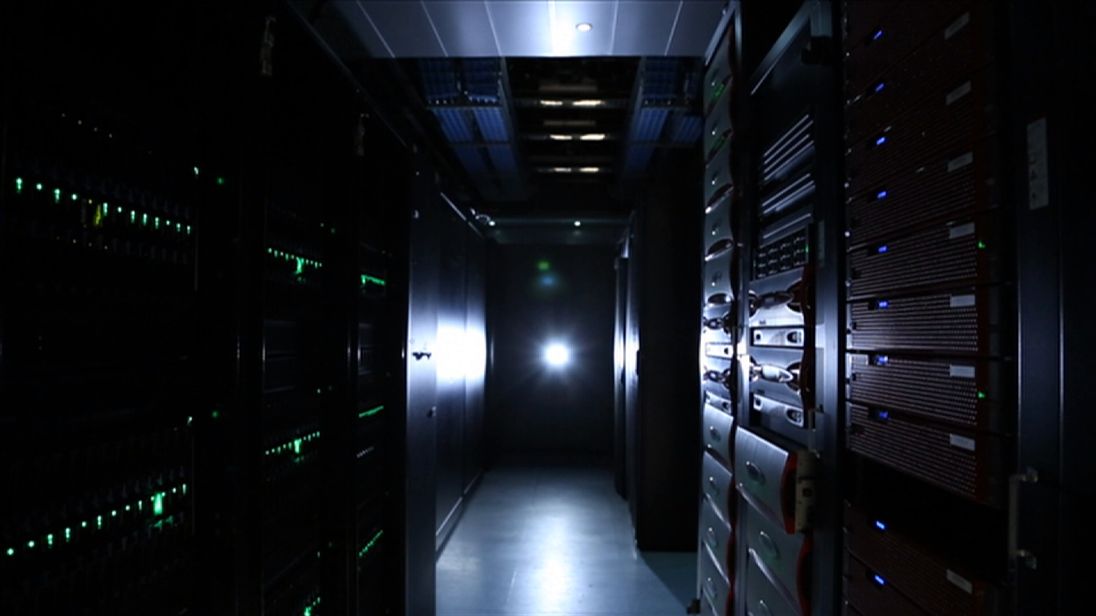 Last October, Security Minister Ben Wallace said: "We can be as sure as possible – I can't obviously go into the detailed intelligence but it is widely believed in the community and across a number of countries that North Korea had taken this role."
The minister commented after the National Audit Office (NAO) warned the Government and NHS to "get their act together" to prevent future attacks.
An NAO report found computers at one third of health trusts across England were infected, along with computers at almost 600 GP surgeries.
The Defence Committee chairman Julian Lewis said the threats posed by North Korea were "typical of the new and intensifying dangers confronting the UK".
He added: "There is cross-party consensus that we need to invest much more than the NATO minimum of 2% of GDP.
"A target nearer 3% is essential to fill existing holes in the defence budget and counter re-emerging state-based threats from Russia and North Korea."
The report – called Rash Or Rational? North Korea And The Threat It Poses – has been published ahead of a possible summit in May between US President Donald Trump and North Korean leader Kim Jong Un.
North Korea troops shot dead South Korean official and burned his body, Seoul claims | UK News
A South Korean government official was shot and killed by troops in North Korea who set his body on fire over fears he might be carrying coronavirus, officials in Seoul have claimed.
The South's defence ministry said the 47-year-old government official had been killed and his corpse burned after disappearing from an inspection boat in waters off the western border island of Yeonpyeong on Monday.
South Korea's President Moon Jae-in called the killing a "shocking" and "unpardonable" act and demanded the North punish those responsible.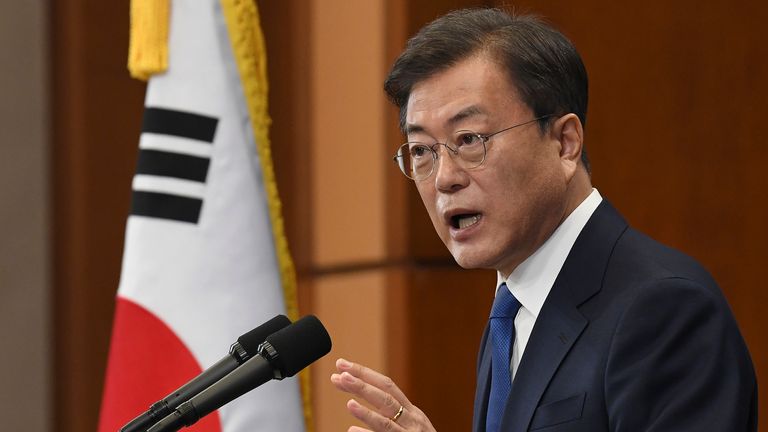 North Korea sent staff in gas masks aboard a boat near the man to find out why he was there on Tuesday afternoon, South Korea's Defence Ministry said.
Later in the day, a North Korean navy boat arrived and opened fire at him, they added.
Sailors from the boat, wearing gas masks and protective suits, then poured petrol on his body and set it on fire, the ministry said, citing intelligence gathered by surveillance equipment and other assets.
It is unclear what caused the official's death and whether he died after being shot.
Citing intelligence sources, the South's military said the unidentified man appeared to have been questioned at sea – north of the border and around 24 miles from where he went missing – before he was executed on an "order from a superior authority".
If confirmed by the North's officials, it would be the first time that North Korea has killed a South Korean citizen in its territory since 2008.
The South Korean government did not know how he came to have crossed the border, but a defence official said the man may have been trying to defect to the North.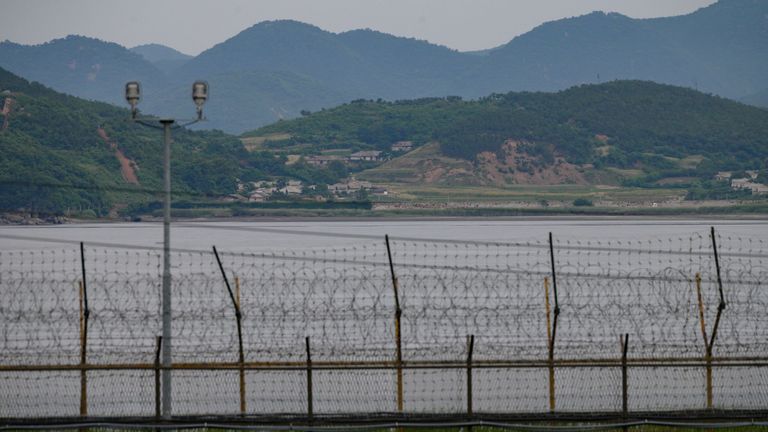 The official said the man was wearing a life jacket on a small floating object and that the military had obtained information that he wanted to go to North Korea.
"Our military strongly condemns such an atrocity, and strongly demands North Korea provide explanations and punish those who are responsible," General Ahn Young-ho, who is in charge of operations at the South's Joint Chiefs of Staff, said.
Officials believe that military in Pyongyang may have decided to kill the man in line with stringent anti-coronavirus rules that involve shooting anyone illegally crossing the border.
North-South relations are expected to sour further as a result of the killing.
In June, North Korea blew up an inter-Korean liaison office on its territory in protest against South Korean civilians sending anti-North leaflets across the border.
Trump booed and heckled by mourners while paying respects to Ruth Bader Ginsburg | US News
Donald Trump has been booed and heckled while paying his respects to Ruth Bader Ginsburg, whose death has triggered a political row.
The president and wife Melania, both wearing masks, stood a few metres behind the late Supreme Court Justice's coffin in Washington DC as her body lay in repose at the country's highest court.
On Friday, she will be moved to lie in state at the US Capitol – the first woman to receive such an honour, before being buried next week in a private service at Arlington National Cemetery.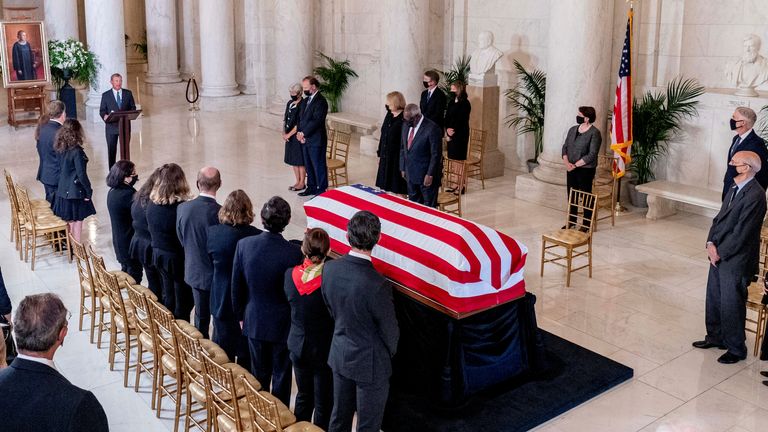 Mr Trump has sparked controversy by planning to replace her on the court before November's presidential election.
Moments after he arrived at the court, booing could be heard from some in the crowd who then briefly chanted: "Vote him out".
He is set to announce on Saturday his nominee to fill the seat of the liberal-leaning justice and women's rights champion.
The 87-year-old, also known as RBG, had sat on the Supreme Court since 1993 until her death on Friday due to complications from pancreatic cancer.
Her dying wish was reportedly that she would not be replaced until a new president was installed.
Democratic presidential nominee Joe Biden has accused Mr Trump of an "abuse of power" over his plans to replace her before the 3 November poll.
Mr Biden urged Senate Republicans to delay any vote on her replacement until after the election.
Democrats argue that voters should have their say first on election day and the winner of the White House battle should fill the post.
The procedure for appointing a Supreme Court justice allows the president to nominate a candidate and then requires the Senate to confirm them.
This would give Mr Trump the opportunity to expand the court's conservative majority to 6-3, from 5-4.
It had previously been made up of an even balance of four liberal justices and four conservatives, with Anthony Kennedy considered a more neutral member of the court who would frequently become the swing vote in 5-4 decisions.
Mr Trump replaced him with conservative judge Brett Kavanaugh when he retired in 2018.
Democrats have pointed to the Republican Senate's refusal in 2016 to act on then president Barack Obama's Supreme Court nominee.
Conservative Antonin Scalia had died 10 months before that year's election, and Senate majority leader Mitch McConnell then said the Senate should not act on a nominee during an election year.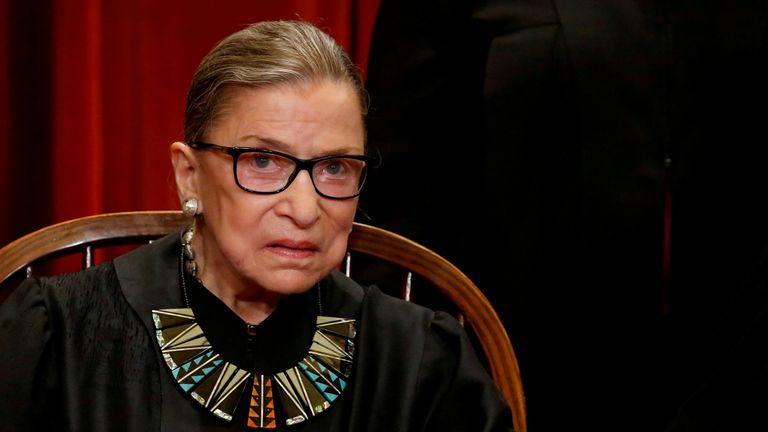 But McConnell has reversed his stance this time and is pushing ahead with plans to begin the confirmation process, vowing to vote this year on Mr Trump's nominee.
It would take four Republicans to break ranks to keep Mr Trump's nominee off the court.
The president has refused to commit to a peaceful transfer of power if he loses November's election and said he believes the Supreme Court could end up deciding the result.
:: Subscribe to Divided States on Apple podcasts, Google Podcasts, Spotify, and Spreaker
Announcing a nominee on Saturday would leave less than 40 days for the Senate to hold a confirmation vote before the election.
No nominee has won confirmation that quickly since Sandra Day O'Connor became the first woman to serve on the Supreme Court in 1981.
Coronavirus: Italy president fires back at Boris Johnson over COVID remark | Politics News
Italy's president has hit back at Boris Johnson after he suggested the UK had higher coronavirus infection rates because it was a more "freedom-loving country".
In parliament this week, the prime minister was quizzed about why Germany and Italy appeared to have lower COVID-19 rates than the Britain.
Mr Johnson disputed a claim that the relative success of different countries' test and trace schemes was a factor.
And the PM added that there was "an important difference between our country and many other countries around the world: our country is a freedom-loving country".
"If we look at the history of this country over the past 300 years, virtually every advance, from free speech to democracy, has come from this country," he continued.
"It is very difficult to ask the British population uniformly to obey guidelines in the way that is necessary."
Asked about Mr Johnson's comments, Italian President Sergio Mattarella said on Thursday: "We Italians also love freedom, but we also care about seriousness."
The Reuters news agency reported Mr Mattarella was asked about Mr Johnson during a private conversation, but his words were swiftly reported in the local media and his office confirmed the remarks.
According to a tally by the Johns Hopkins University, the UK has been the worst-affected country in Europe from COVID-19 in terms of death, ahead of Italy, France and then Spain.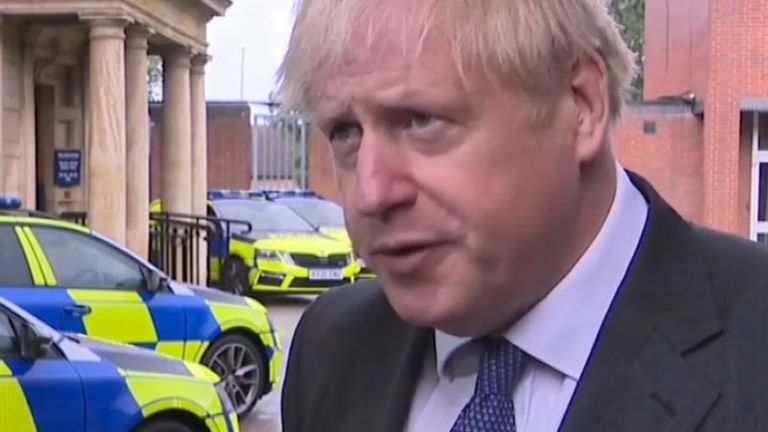 Germany has suffered less than one-quarter of the number of deaths the UK has, according to the tally.
It is not the first time Mr Johnson's comments have prompted a response from an Italian politician.
In 2016, Mr Johnson – then foreign secretary – was accused of "insulting" the country's government by claiming Italy should support a generous post-Brexit trade deal in order to prevent a decline in its exports of prosecco.
:: Subscribe to the Daily podcast on Apple Podcasts, Google Podcasts, Spotify, Spreaker
The prime minister's fiancee, Carrie Symonds, was this week photographed in Lake Como, northern Italy, with the Daily Mail website reporting she had been spending a few days with the couple's baby, WIlfred, and friends.
Downing Street recently condemned "completely untrue" claims that Mr Johnson travelled through Perugia airport on a secretive trip this month.
And the president of the airport said on Monday there had been an "error" in a previous statement and that Mr Johnson did not recently land there.