'Cesspool' paradise island of Boracay to shut in the Philippines
The Philippines will shut its most famous holiday island for six months after the President called it a "cesspool".
Rodrigo Duterte has approved the temporary closure of Boracay after saying the waters off its famed white-sand beaches were being polluted with raw sewage.
His spokesman confirmed the shutdown will commence on 26 April, but he did not clarify what the clean-up will involve.
In 2017, two million tourists visited the island which is popular for its lively nightlife, turquoise seas and powdery sands.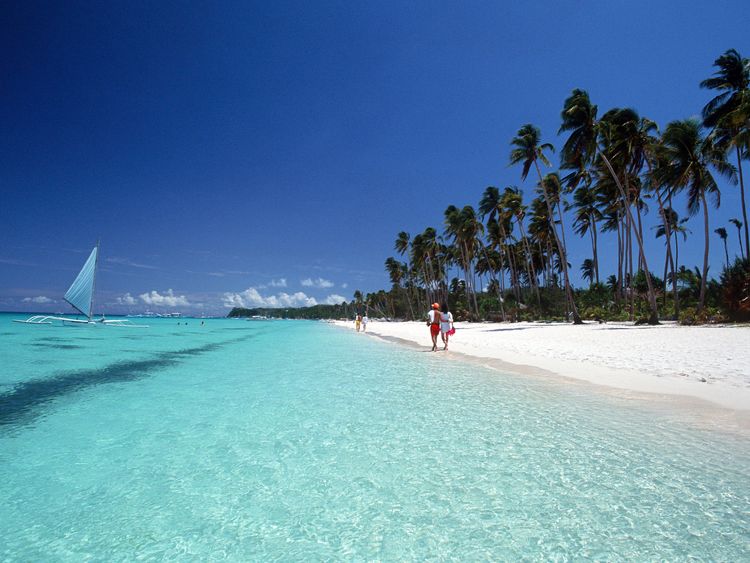 Thousands of livelihoods rely on the tourism industry, which is worth around $1bn (£710m) to the national economy.
Reports suggest disaster funds would be activated to help affected workers, but business leaders have urged the government to phase in the plans more slowly.
"We are a bit depressed right now in the industry," said Jose Clemente, president of the Tourism Congress of the Philippines.
"I really feel for the people in Boracay. They really need to find ways to be employed, or at least keep their head above water for the next six months."
Some local business owners have expressed concern over how they will survive without an income.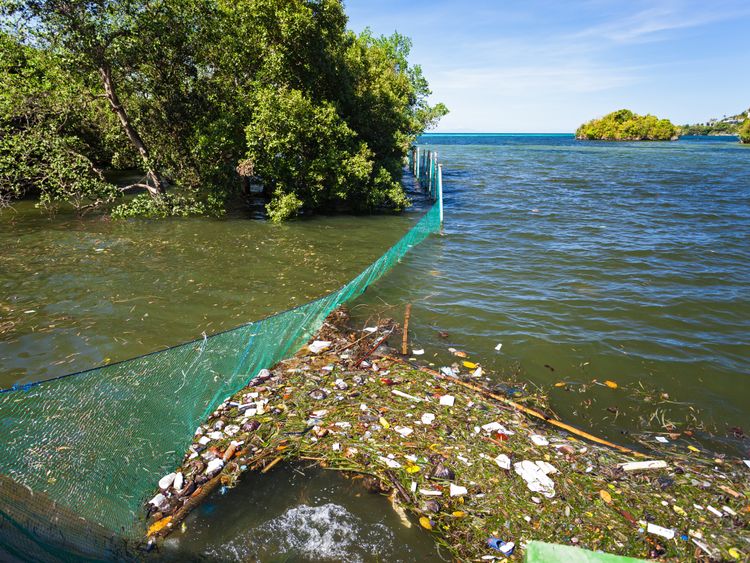 In February, the fiery president criticised the resort's 500 hotel owners and restaurateurs, accusing them of dumping sewage in the sea.
"You go into the water, it's smelly. Smell of what? S**t. Because it all comes out in Boracay," Mr Duterte said.
Officials have warned the island's drainage system is sending untreated waste into the water – with a government study concluding the sewage will turn Boracay into a "dead island" in less than a decade unless action is taken.
The environment ministry says 195 businesses and more than 4,000 residents are not connected to sewer lines.
Last month, environment undersecretary Jonas Leones told reporters that shutting down the tourist trade may include suspending ferry services, making the beaches off limits, and stationing police there "if necessary".
"An iron fist is needed to bring it back to its previous condition. It will be a temporary thing," Mr Leones said.
In response to Wednesday night's announcement, some airlines have already cut back their services.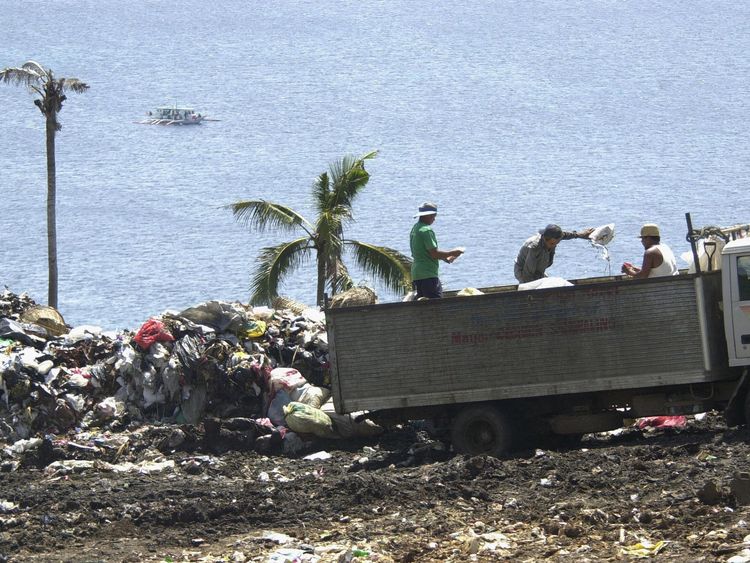 Cebu Pacific told Reuters it has cancelled 14 daily round-trip flights to Caticlan and Kalibo, Boracay's two main gateways, from April 26 to October 25.
Philippine Airlines said it would scale down services to the airports and add flights to other destinations instead.
"We fully support the government's intention to make Boracay fully safe and environmentally friendly," said Jaime Bautista, the airline's president.
Both companies are offering customers refunds or alternative flights and said they would still run a limited number of services for the island's residents.
The decision follows a confirmation from Thai authorities that Maya Bay, which shot to fame in the Leonardo DiCaprio movie The Beach, will be closed to tourists for four months from June to allow coral reefs to recover.
Beer boss with a thirst for mega-mergers and cost-cutting calls time on his career | Business News
He has had more influence on the global brewing industry than anyone else during the last couple of decades – although it is doubtful most beer drinkers even know who Carlos Brito is.
Today the Brazilian announced he was stepping down as chief executive of AB-InBev, the world's biggest brewer, which sells one pint in every four swigged worldwide.
The company is a colossus that last year produced 530 million hectolitres of beer – the equivalent of more than 93.2 billion pints.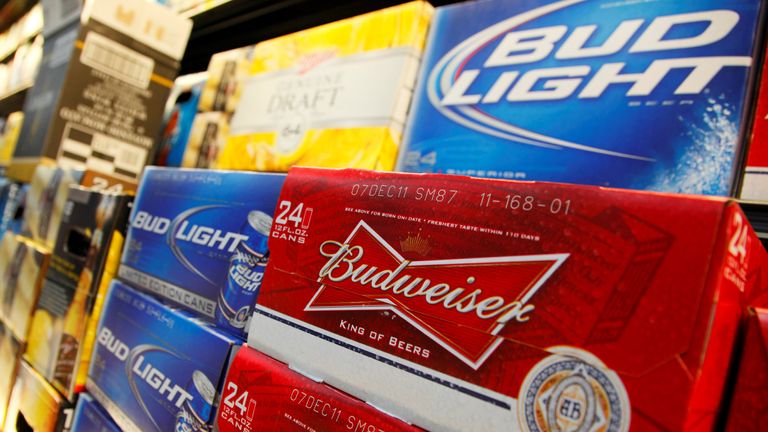 Its sprawling portfolio of brands includes six of the world's most valuable beer brands – Budweiser, Stella Artois, Bud Light, Corona, Brahma and Modelo – and countless other household names including Becks, Jupiler, Leffe, Lowenbrau, Bass and Boddingtons.
It is a business Mr Brito, who will be 61 on Saturday, effectively created through a series of mergers during 17 years at the top.
He entered the brewing industry when, in 1989, he joined the Brazilian brewer Brahma.
It merged in 1999 with Antarctica, its local rival, to create AmBev – a company dominating the vast Latin American beer market.
This was only the start of a series of deals.
Mr Brito became chief executive of AmBev at the beginning of 2004 and, within months, had unveiled an $11.5bn blockbuster tie-up with Interbrew, the Belgian brewer behind brands such as Stella Artois, Labatts and Rolling Rock.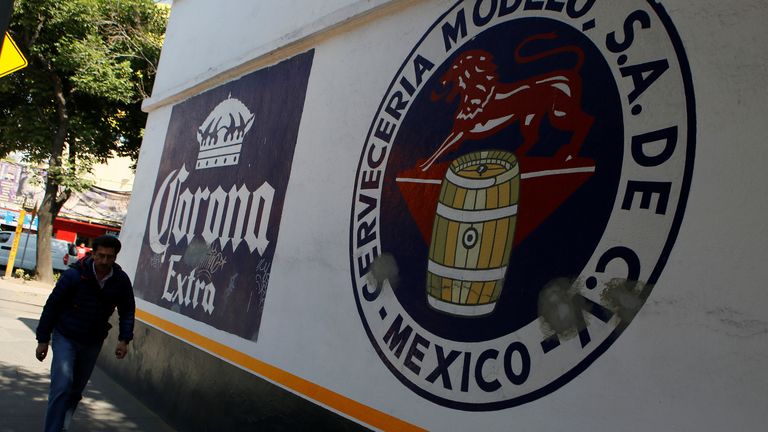 The deal was presented in Belgium, which is proud of its brewing heritage, as a takeover by Interbrew.
But InBev, the company which emerged, was nonetheless headed by Mr Brito.
Next, in 2008, InBev bought Anheuser-Busch, the maker of Budweiser, for $52bn in cash to cement its position as the world's biggest brewer.
The company was rechristened AB-InBev.
The global beer industry was rapidly consolidating into just a handful of players for, while InBev was guzzling the parent of Budweiser, Europeans Heineken and Carlsberg were teaming up to take over Britain's Scottish & Newcastle.
The only company approaching the size of AB-Inbev was London-listed SABMiller.
This was itself a company built up during a decade's worth of mergers and acquisitions masterminded by its inspirational chief executive, the late Graham Mackay.
Mr Mackay took the old South African Breweries, a company little-known outside its homeland, and made it a global giant with acquisitions of businesses such as Czech-based Pilsner Urquell, US-based Miller Brewing and, in 2011, the Australian brewer Foster's.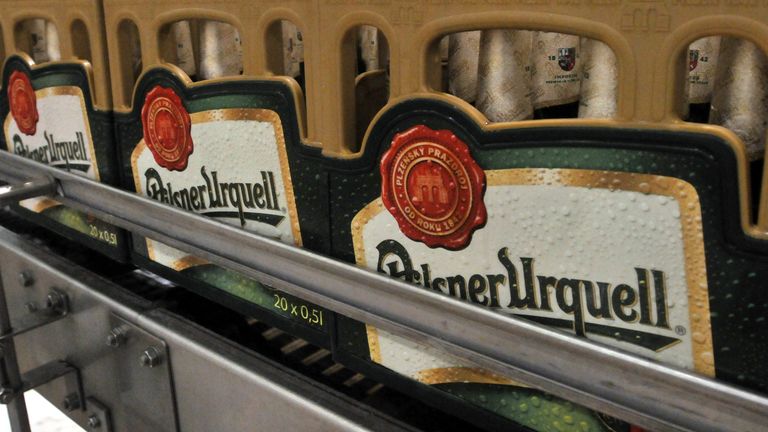 Back at AB-InBev, meanwhile, Mr Brito was pursuing another big takeover in the shape of Modelo, the Mexican brewer, which was snapped up in 2012 in a deal valuing it at $40bn.
By 2014, with some investors wondering how it was going to keep up momentum, AB-InBev was pondering its next acquisition.
With Heineken controlled by the wealthy Heineken family and Carlsberg protected by a trust, it quickly became obvious its likeliest target was SABMiller.
Many in the industry were concerned.
SABMiller was regarded – not least by its own executives – as being run by managers who were passionate about brewing and passionate about preserving a decentralised company structure and a big portfolio of local brands some of which, like Castle in South Africa, were steeped in the values of their local communities.
Culturally, it could not have been more different from AB-InBev, which was characterised as a gigantic acquisition vehicle run by a bunch of financial engineers.
Nonetheless, in 2016, AB-InBev prevailed with a $109bn takeover of SABMiller.
The deal made it more than four times the size of Heineken, its nearest competitor.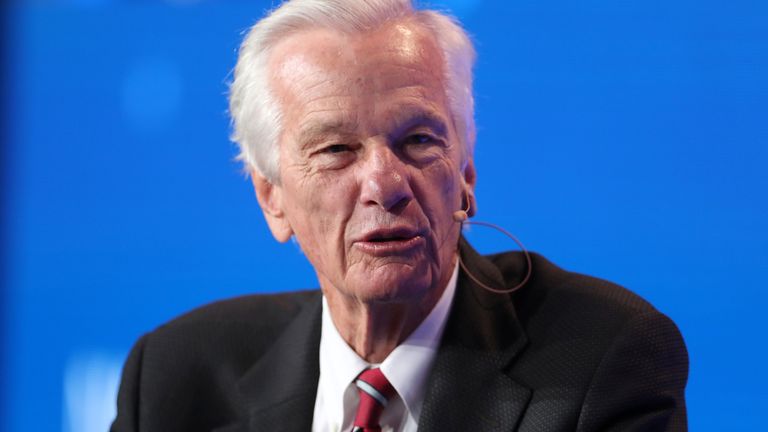 This time, though, investors wondered whether Mr Brito had bitten off more than he could chew.
The deal saddled AB-InBev with more than $100bn of debt and numerous SABMiller brands were sold to reduce borrowings, most notably Peroni Nastro Azzurro, Grolsch and Pilsner Urquell, which were bought by Asahi of Japan
At the same time, alarmingly, AB-InBev's sales growth slammed into reverse as millions of drinkers around the world switched from established brands to craft beers – a trend Mr Brito has been accused of being slow to pick up on.
In April 2020, as the world was going into lockdown, AB-InBev halved its dividend pay-out.
Mr Brito's mentor throughout has been Jorge Paulo Lemann, a Brazilian-Swiss billionaire and former Brazilian national tennis champion, who played at Wimbledon in 1962.
The private equity firm he founded, 3G Capital, backed the merger of AmBev and Interbrew and has been influential in every deal the company has done since.
It also owned Burger King for a while and was instrumental in the 2015 merger of the US food giants Kraft and Heinz.
The combined Kraft-Heinz then shocked the food industry by making a takeover approach to Unilever, a company twice its size, which was beaten off amid concerns about widespread cost-cutting.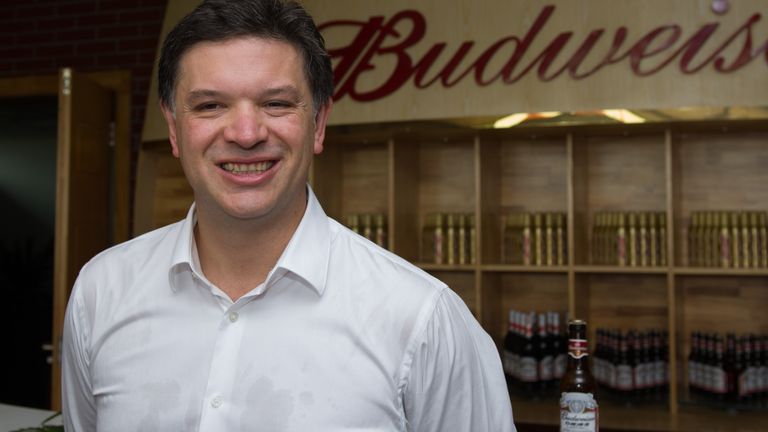 Mr Brito became Mr Lemann's protégé when he was accepted for a place on the MBA programme at the prestigious Stanford University Business School – but realised he could not afford the tuition fees.
A friend arranged a meeting with Mr Lemann who agreed to support Mr Brito's education on the basis that he provided him with regular updates on his progress and that, when he could afford to do so, he promised to provide similar support to others.
Throughout his career, Mr Brito has adhered to 3G's mantra – relentless cost-cutting, restructuring and zero-based budgeting, where executives begin each financial year – or in some cases each quarter – with a blank sheet of paper on which they are obliged to spell out and justify any spending they wish to carry out.
It has made him and 3G's backers – who have parleyed their original $250m stake in Brahma into a shareholding in AB-InBev worth $31bn at its peak – spectacularly wealthy.
But it has also left them open to criticism, as seen ahead of the SABMiller deal, that they are little more than cost-cutters.
Those concerns have intensified in recent years as AB-InBev's growth has stuttered.
Some investors have worried whether a management team obsessed with cost-cutting is equipped to focus on organic growth – which, now AB-InBev has run out of acquisition targets, is going to be of increased importance.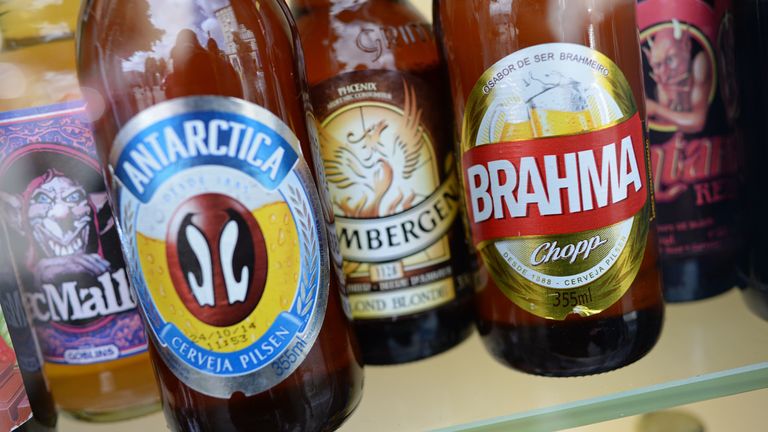 It has not helped, in an industry packed with executives who love their product, that Mr Brito has often appeared more passionate about cost-cutting than beer.
Interviewers have even struggled at times to get him to name his favourite beer – although he has since admitted it is Budweiser, something he shares with his successor, AB-InBev's North American chief Michel Doukeris.
AB-InBev, whose brands include Goose Island and Camden Pale Ale, is now one of the world's biggest players in craft beer but the category still accounts for only 1% of its sales and Mr Brito himself has admitted in the past that the company needs to be communicating its position in the field more effectively.
In Britain, meanwhile, drinkers of a certain age remain resentful of AB-InBev's refusal to invest meaningfully in Bass Ale, once the UK's biggest-selling beer, or sell the brand to a new owner that would.
Not that Mr Brito will be too worried about that.
The boy who was educated for 12 years by Jesuits and whose hair-shirt approach includes wearing a plastic watch and flying business class only on journeys that are more than six hours long has had a dazzling career and enough money in the bank not to worry where the next beer will come from.
Israeli investigation after 16-year-old Palestinian boy shot dead by soldiers | World News
The Israeli authorities say they are investigating an incident in which soldiers shot dead a 16-year-old Palestinian boy.
Saeed Yusuf Muhammad Oudeh was shot in the back at about 9pm on Wednesday outside the Palestinian West Bank city of Nablus.
In a statement to Sky News, the Israeli Defence Forces (IDF) said: "Yesterday, during routine activity adjacent to the village of Beita, south of Nablus, a number of suspects hurled Molotov cocktails towards IDF troops.
"The troops responded according to open fire protocols, including firing towards the suspects. The incident is being investigated."
Breaking: Israeli forces killed Said Yousef Mohammad Odeh, 16, on May 5 around 9 p.m. in Odala, a village south of Nablus, in the occupied West Bank.

He sustained two gunshot wounds from the back and died soon after. pic.twitter.com/AraGv1X8ZS

— Defense for Children (@DCIPalestine) May 5, 2021
However, non-governmental organisations (NGOs) dispute the suggestion that Oudeh was among those in a confrontation with the Israeli soldiers.
Defence for Children International – Palestine said: "Israeli forces reportedly confronted Palestinian youth at the village entrance prior to the shooting. Saeed was not involved in the confrontations at the time he was shot, according to information collected by our team.
"Israeli forces deployed in a nearby olive grove fired live ammunition at Saeed as he approached the village entrance. He sustained at least two gunshot wounds: in the back near his right shoulder and pelvis. Both bullets exited from the front."
The Israeli authorities, who dismiss organisations like Defence for Children International as being anti-Israeli, have not yet provided further details on the incident.
The killing represents the latest spark in a fortnight of tension at a level not seen for five years.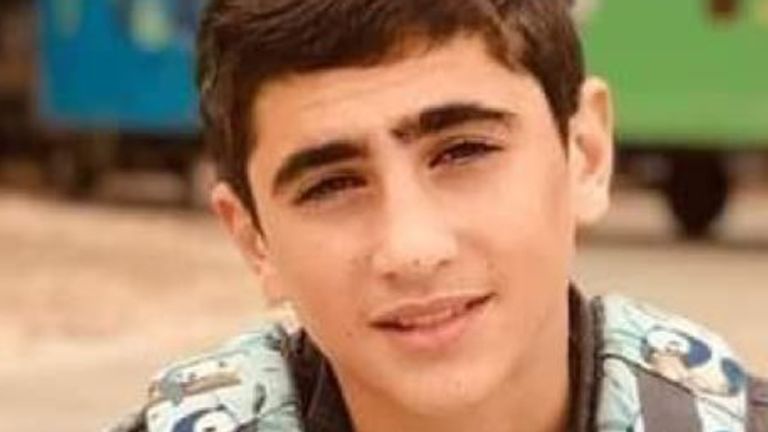 The Israeli security services launched a manhunt across the West Bank this week after three Israelis were shot in a drive-by attack last Sunday.
They included 19-year-old Yehuda Guetta who died of his injuries on Wednesday.
The shooting happened at Tapuah Junction south of Nablus, a busy intersection and bus stop used by Jewish settlers.
Montasser Shalabi, 44, was arrested by the Israeli domestic intelligence agency, the Shin Bet, on Wednesday near Ramallah.
A combination of factors has prompted the tension.
A planned eviction of Palestinian families in East Jerusalem's Sheikh Jarrah neighbourhood to make way for Israeli settlers has caused nightly confrontations.
An Israeli court said on Thursday that the eviction order has been delayed until next week.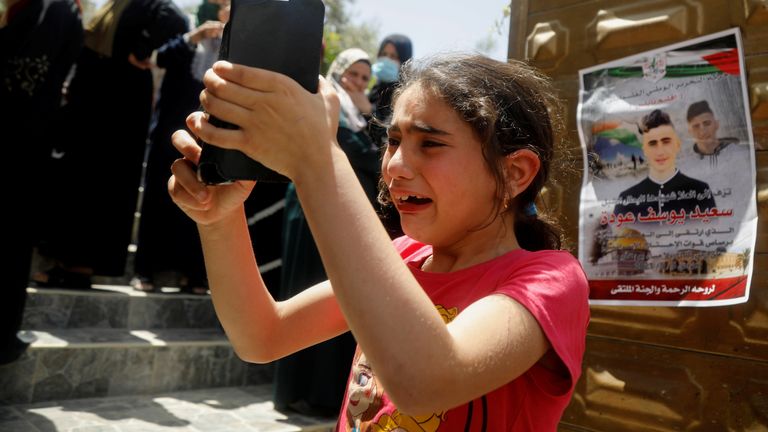 Sundown on Sunday marks the beginning of Jerusalem Day where Israelis celebrate what they see as the reunification of the city after the Six Day War in 1967.
There is an expectation that hardline Israeli nationalists and Palestinians could clash.
The tension comes a time when both Israeli and Palestinian politics is in chaos.
Israeli politicians are still struggling to form a viable coalition government, and Palestinians recently called off their elections, planned for May, because Israel will not allow voting in East Jerusalem.
Brazil: 20 killed including an officer in police shootout with drug traffickers | World News
At least 20 people, including a police officer, have died in a shootout with drug traffickers in Rio de Janeiro, according to local media.
The O Globo newspaper said two passengers on a metro train were also wounded in the shooting in Jacarezinho, a shanty town in northern Rio, Brazil.
The shootings, it said, happened during a police operation.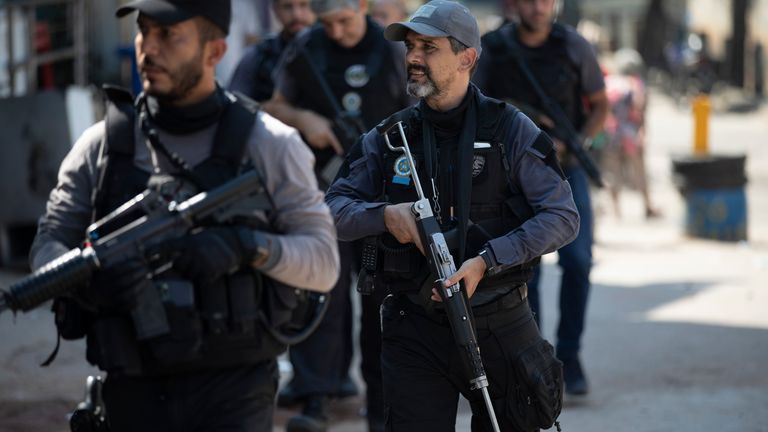 An O Globo tweet said witnesses reported "fear and violence" in the neighbourhood.