Attorney Alex van der Zwaan, first person sentenced in Mueller probe, gets 30 days in prison
Judge Amy Berman Jackson said van der Zwaan's false statements were not an incidental mistake but a knowing lie during an investigation of international importance. She said she took into account that he is an attorney and should have known better.
Jackson said the sentence was intended to "reflect the seriousness of the offense, promote respect for the law" and reduce sentencing disparities.
"This is not something that happened to him. This is something he did," she said. "He put is personal interests ahead of the interests of justice."
William Schwartz, a lawyer for van der Zwaan, urged the judge not to sentence him to prison time so he could return to London where his wife is in the midst of a difficult pregnancy and expecting their first child in August.
Prosecutors said van der Zwaan had lied to federal agents and covered it up, trying to destroy emails. They had asked that he be sentenced to some time behind bars as a "general deterrent" but did not make a specific recommendation on length.
The van der Zwaan case did not involve Mueller's central mission of examining potential help for Russian election meddling in 2016. Instead, it grew out of the investigation of Gates and former Trump campaign manager Paul Manafort over work they did in Ukraine more than a decade ago.
Prosecuting van der Zwaan was more likely intended to send a message that Mueller's team would move aggressively against anyone who tried to obstruct their investigation rather than to enlist van der Zwaan's help. The terms of his plea do not require him to cooperate with prosecutors.
Ty Cobb, President Donald Trump's lawyer who handles the Russia matter, declined Tuesday to comment on the van der Zwaan sentencing.
As a lawyer in an international law firm, van der Zwaan worked with Gates and Manafort for a Ukrainian political party closely aligned with Russia. The law firm, Skadden, Arps, Meagher & Flom, was hired by the government of former Ukrainian President Viktor Yanukovych in 2012 to examine the prosecution of one of his former political rivals.
The firm's work was supposed to be independent of the lobbying by Manafort and Gates, but van der Zwaan leaked a copy of the report and talking points to Gates and lied about later conversations in 2016 with Gates about how the firm was paid and potential criminal charges against the firm in Ukraine.
Mueller's team has separately charged Gates and Manafort with illegally hiding millions of dollars they earned doing work in Ukraine. Gates has pleaded guilty but no sentencing date has been set; Manafort faces trial in early July.
Van der Zwaan's lawyers had noted that two weeks after making the false statements, he returned to the U.S. to meet with Mueller's team again to correct the record. When he had lied the first time, they said, he was not trying to impede the investigation but instead wanted to prevent his law firm from discovering he had misled his supervisors about his contact with Gates.
Before pronouncing sentence, Jackson said van der Zwaan's "expressions of remorse were muted," noting that while some members of his family wrote to the judge to urge leniency, he did not. Nor, the judge said, did he make any effort to preform community service while in the U.S. awaiting sentencing.
Van der Zwaan's father-in-law, German Khan, is a prominent Russian billionaire.
House passes bill to protect abortion rights in response to restrictive Texas law
IE 11 is not supported. For an optimal experience visit our site on another browser.
Brexit U-turn as UK poised to 'join EU Covid vaccine passport scheme'
BREXIT looks unlikely to stop the UK signing up to the EU's vaccine passport initiative, according to reports.

Source link
Obama announces groundbreaking ceremony for his presidential library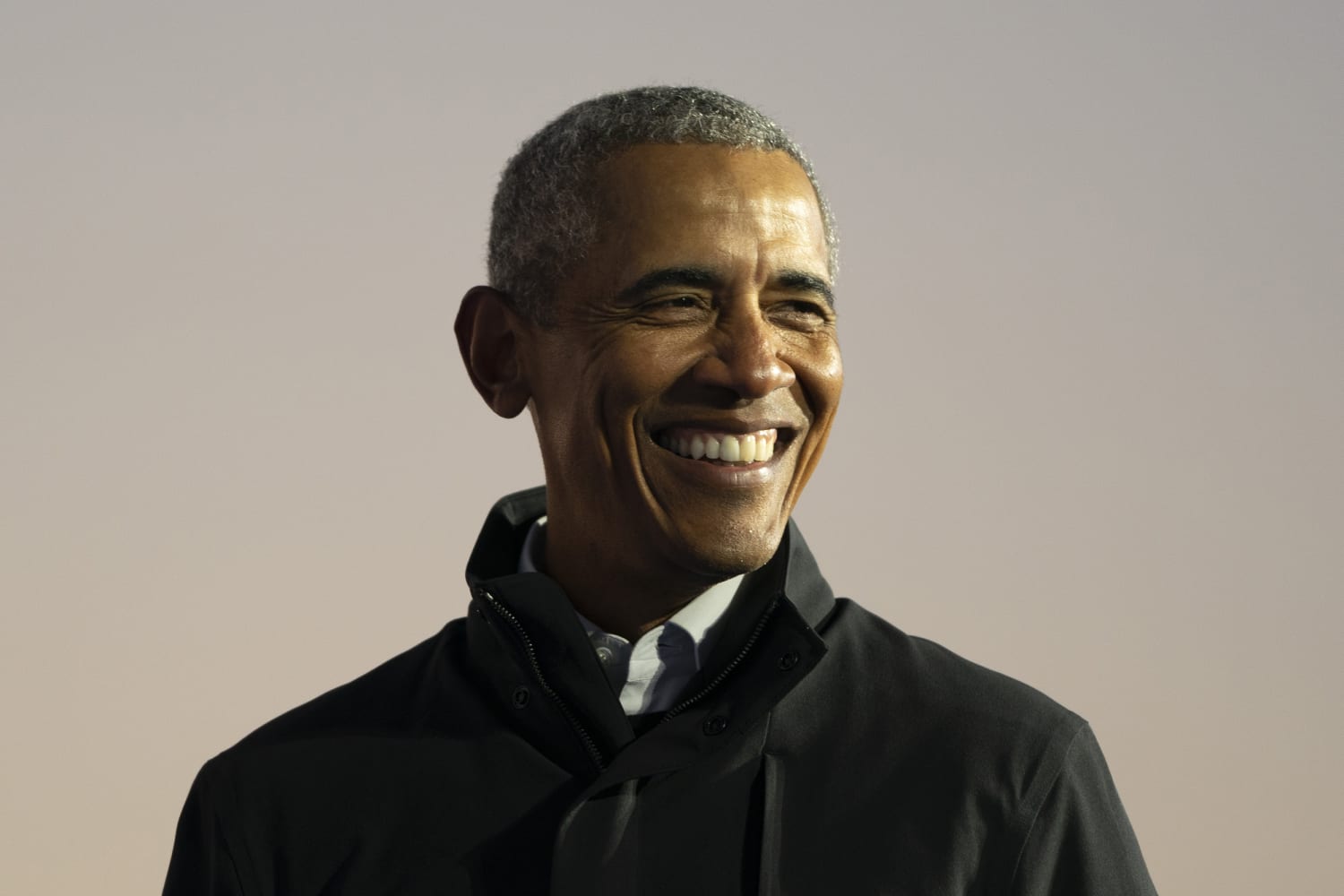 Former President Barack Obama on Friday announced that a groundbreaking ceremony for his long-awaited presidential library will be held Tuesday in Chicago.
The city is "where I got my start in public service" and "where Michelle and I started our family," he said in a recorded video announcement alongside the former first lady.
The pair chose a site in the city's South Side because "we wanted to give something back to the place that gave us so much," Michelle Obama, who grew up in the area, said.
The couple will be joined at the ceremony by Illinois Gov. J.B. Pritzker, as well as Chicago Mayor Lori Lightfoot. Construction on the project began in August following years of delays.
The former president first chose the Chicago site, located on 19 acres of the historic Jackson Park, in 2016 but local activists' concerns about the potential displacement of Black residents and legal issues with park preservation slowed the start of construction.
In August, longtime opponents of the project, including the nonprofit organization Protect Our Parks, called on the Supreme Court to halt work on the center due to the construction's potential environmental and historic impacts. Supreme Court Justice Amy Coney Barrett denied the bid later that month.
A four-year federal review process of the center's location was recently completed, and the Chicago City Council also approved neighborhood protections earlier this month. Obama said the project has involved community collaboration, "harnessing the collective talent of the South Side."
"Together we put the voices of the community at the heart of this project," Obama said in the video. "The result is more than a look into the past, it's a vision for the future."