Porton Down experts unable to identify 'precise source' of novichok that poisoned spy
Scientists from Porton Down have not been able to establish where the novichok nerve agent used to poison Sergei and Yulia Skripal was made. 
Gary Aitkenhead, chief executive of the Defence Science and Technology Laboratory (DSTL) at Porton Down, told Sky News they had not been able to prove it was made in Russia.
He said: "We were able to identify it as novichok, to identify that it was military-grade nerve agent.
"We have not identified the precise source, but we have provided the scientific info to government who have then used a number of other sources to piece together the conclusions you have come to."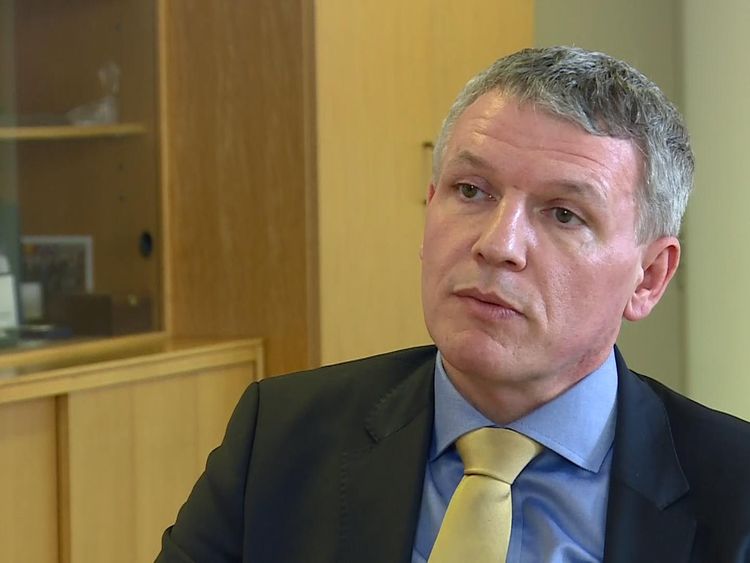 He said establishing its origin required "other inputs", some of them intelligence-based, that the Government has access to.
Mr Aitkenhead added: "It is our job to provide the scientific evidence of what this particular nerve agent is, we identified that it is from this particular family and that it is a military grade, but it is not our job to say where it was manufactured."
However, he confirmed the substance required "extremely sophisticated methods to create, something only in the capabilities of a state actor".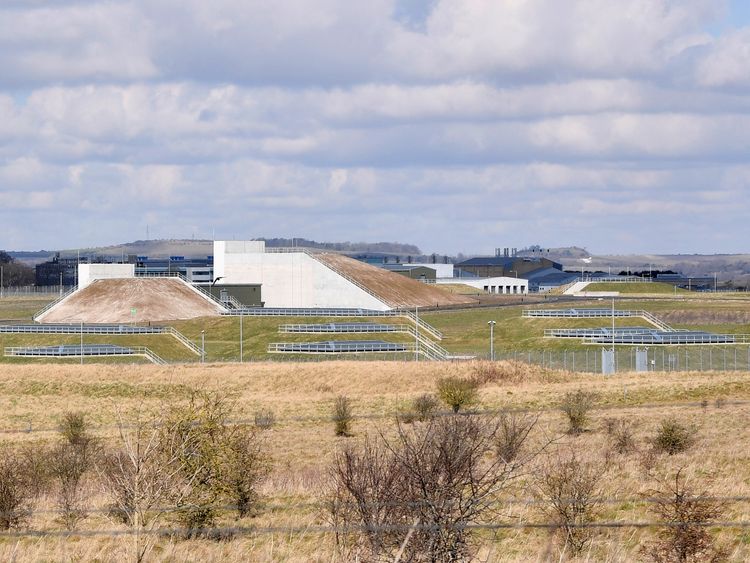 He said there was no known antidote to novichok, and that none was administered to either of the Skripals.
Porton Down's boss would not comment on whether the lab had developed or keeps stocks of novichok, but dismissed suggestions the agent used to poison the Skripals had come from Porton Down.
"There is no way anything like that could have come from us or left the four walls of our facility," said Mr Aitkenhead.
It comes as the chemical weapons watchdog said it would hold a special meeting on Wednesday into the UK government's claim that Russia was behind the attack.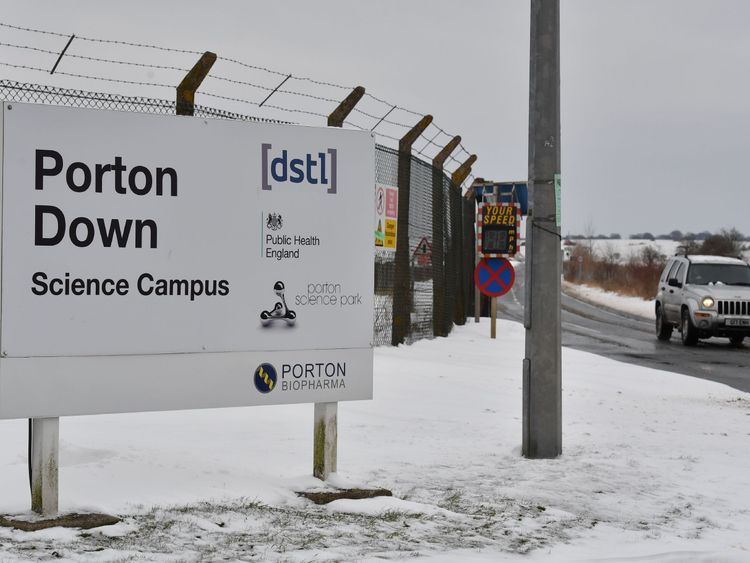 The OPCW (Organisation for the Prohibition of Chemical Weapons) said its executive council would meet in the morning in The Hague.
In a letter, Russia's ambassador to the OPCW, Alexander Shulgin, asked for the meeting to discuss Britain's allegations "in a confidential sitting".
OPCW experts have taken samples from Salisbury to try to verify the nerve agent used and its origin.
Former spy Sergei Skripal and his daughter Yulia were poisoned four weeks ago in Salisbury.
Russia has been pushing hard for access to the pair, saying it "insists" on seeing them.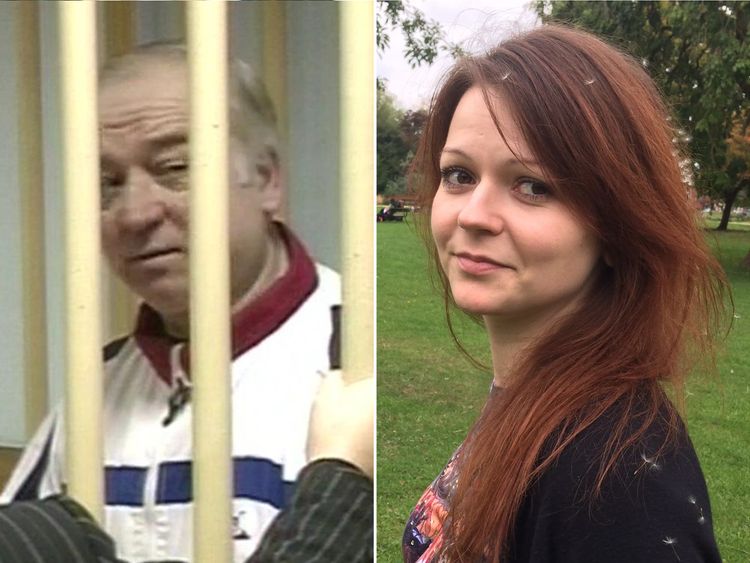 Yulia's condition improved significantly last week and she is now said to be conscious and talking. Her father, however, remains unresponsive and critical.
The UK government has said it is looking into the legality of the request and also considering "the rights and wishes" of the 33-year-old.
The diplomatic row has led to more than 100 diplomats being expelled from the UK, Russia, the US and Europe, and the war of words shows no signs of dying down.
Moscow's deputy foreign minister, Alexander Grushko, said on Tuesday that the poisonings may have been set up by the UK to justify an increase in military spending.
In comments reported by Russian news agencies, Mr Grushko said the attempted murders could have been "arranged by Britain" because "they need a major enemy".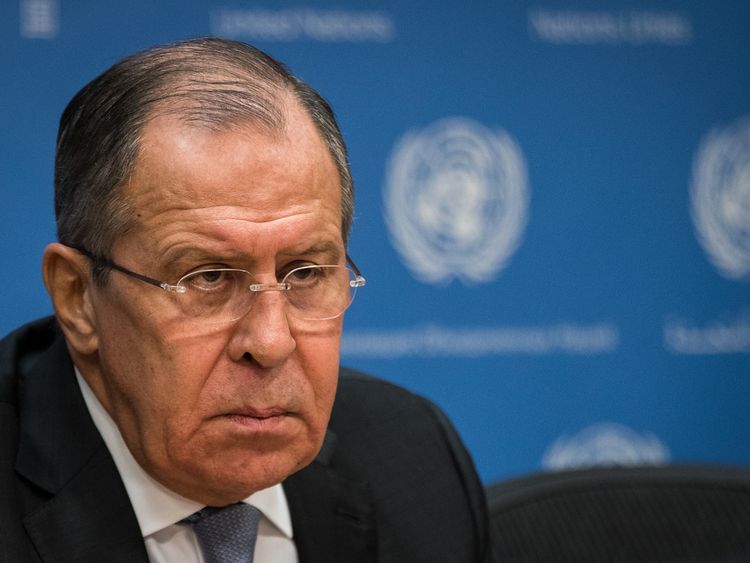 His boss, foreign minister Sergei Lavrov, floated another possible motive on Monday: that the UK could have carried out the poisonings to distract from Brexit.
A retired Russian lieutenant general has also warned of a doomsday scenario and suggested the situation could escalate into the "last war in the history of mankind".
Evgeny Buzhinsky, who leads security think tank the PIR Center, told the BBC's Today programme he was "afraid that it will end up in a very, very bad outcome".
Asked to clarify, he said: "A real war, worse than a cold war is a real war, it will be the last war in the history of mankind."
Mr Buzhinsky said the West was "cornering Russia and to corner Russia is a very dangerous thing".
When asked if there was any realistic possibility of triggering war, a spokesman for Prime Minister Theresa May said: "We need to respond in a proportionate way to this aggressive behaviour from Russia and that's what we're doing."
World's biggest banks 'allowed criminals to launder dirty money', leaked documents allege | Business News
Some of the biggest banks in the world have been accused of allowing criminals to launder dirty money, according to an investigation based on leaked internal reports.
Over 2,100 suspicious activity reports (SARs) covering more than $2 trillion (£1.5tn) in transactions were leaked to BuzzFeed News and shared with the International Consortium of Investigative Journalists (ICIJ).
These reports, and more than 17,600 other records obtained by the ICIJ, allegedly show how senior banking officials allowed fraudsters to move money between accounts in the knowledge that the funds were being generated or used criminally.
Covering transactions between 1999 and 2017, the SARs were leaked from the US Financial Crimes Investigation Network (FinCEN), an agency which is part of the US Treasury and tasked with tackling money laundering.
Two weeks ago FinCEN warned that media organisations were preparing to publish a story on documents that had been obtained illegally, before last week announcing that it was seeking public comments on how to improve the anti-money laundering system in the US.
According to the ICIJ, the $2 trillion in suspicious transactions identified within the documents represents less than 0.02% of the more than 12 million SARs that financial institutions filed with FinCEN between 2011 and 2017.
In the key findings of its report, the ICIJ alleged: "Big banks shift money for people they can't identify and in many cases fail to report suspect transactions until years after the fact.
"Government fines and threats of criminal prosecutions against banks haven't stopped a tide of illicit payments," the organisation adds, raising questions about money-laundering enforcement.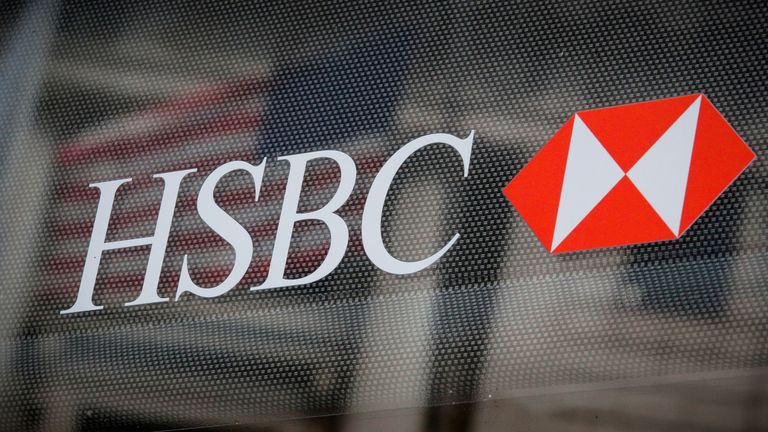 BuzzFeed News described the documents as revealing "how the giants of Western banking move trillions of dollars in suspicious transactions, enriching themselves and their shareholders while facilitating the work of terrorists, kleptocrats, and drug kingpins".
Among the criminal organisations named in the reports are the Al Zarooni Exchange, which was sanctioned by the US Treasury in 2015 for laundering funds for the Taliban.
The SARs reportedly also show how Russian and Ukrainian oligarchs avoid sanctions to move their money into the West.
Five global banks were named in the investigation: JPMorgan Chase, HSBC, Standard Chartered, Deutsche Bank and Bank of New York Mellon.
The ICIJ reported that some of these banks continued to work with "mobsters, fraudsters or corrupt regimes" even after they were warned by US officials that they would face criminal prosecutions for doing so.
The SARs were written by internal compliance officers at these banks, and are "not necessarily evidence of criminal conduct or other wrongdoing" the ICIJ reported.
London-based HSBC said it would not comment on suspicious activity reporting but said the documents referred to historical information which predated the conclusion of its deferred prosecution agreement with the US over its failures to prevent Mexican drug cartels from laundering hundreds of millions of dollars.
As part of the conclusion of that agreement, HSBC said that the authorities were satisfied with its work tackling money laundering.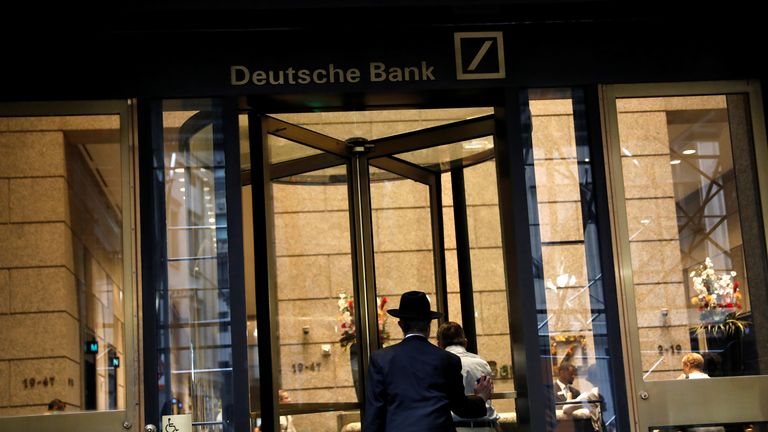 Standard Chartered, which is also based in the UK, responded to the reports by stating: "The reality is that there will always be attempts to launder money and evade sanctions; the responsibility of banks is to build effective screening and monitoring programmes to protect the global financial system.
"We take our responsibility to fight financial crime extremely seriously and have invested substantially in our compliance programmes," the bank added.
Germany's Deutsche Bank also stressed that the ICIJ "reported on a number of historic issues" and said "those relating to Deutsche Bank are well known to our regulators".
"The issues have already been investigated and led to regulatory resolutions in which the bank's co-operation and remediation was publicly recognised," Deutsche Bank added.
The Bank of New York Mellon said it takes its role "in protecting the integrity of the global financial system seriously, including filing suspicious activity reports" and added that it fully complied with all applicable laws and regulations.
JPMorgan Chase, which is also based in New York, stated: "We report suspicious activity to the government so that law enforcement can combat financial crime, and have thousands of people and hundreds of millions of dollars dedicated to this important work.
"We have played a leadership role in anti-money laundering reform that will modernise how the government and law enforcement combat money laundering, terrorism financing and other financial crimes."
Prince Charles warns climate crisis will 'dwarf the impact' of coronavirus pandemic | World News
The Prince of Wales will warn the climate crisis is "rapidly becoming a comprehensive catastrophe that will dwarf the impact of the coronavirus pandemic".
The stark message is part of a keynote speech that Prince Charles has recorded for the opening event of a virtual climate summit starting on Monday.
In his speech, he will say: "Without swift and immediate action, at an unprecedented pace and scale, we will miss the window of opportunity to 'reset' for… a more sustainable and inclusive future.
"In other words, the global pandemic is a wake-up call we cannot ignore…[the environmental] crisis has been with us for far too many years – decried, denigrated and denied. It is now rapidly becoming a comprehensive catastrophe that will dwarf the impact of the coronavirus pandemic."
Climate Week NYC is described as the only major international climate summit happening this year.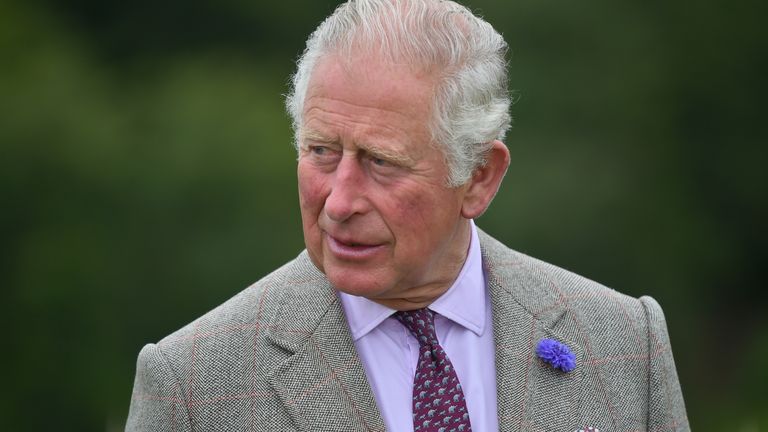 Run by international non-profit the Climate Group, it's hoping to bring together global leaders from business, government and philanthropic sectors to make sure that conversations and action on climate change continue in spite of the pandemic.
A number of major climate events and conferences had to be cancelled this year because of COVID-19, including the United Nations climate conference Cop26, which was due to take place in Glasgow in Scotland in November and has been rescheduled for next year.
This week, world leaders will gather online for the 75th United Nations General Assembly, where both the pandemic and environmental issues will feature in their discussions of global challenges.
To coincide with the UNGA, Oxfam has released a new report to highlight how much the wealthiest people on the planet have been the heaviest polluters.
It found that in the 25 years between 1990 and 2015 the total amount of carbon in the atmosphere doubled and that over half of that was added by the richest 10% of people on the planet.
Tim Gore from Oxfam told Sky News he believes governments are starting to realise that climate policy can't be treated separately from issues like public health and social inequality.
He said: "We don't need to have climate policy making in one box and concerns about public health in another, or biodiversity which is another major concern that is being addressed at the United Nations General Assembly this week."
:: Subscribe to the Daily podcast on Apple Podcasts, Google Podcasts, Spotify, Spreaker
He added: "These are all part of a common interlinked set of challenges that governments need to grapple with and they need the same policies to grapple with them all.
"A greener economy is one that will also be better for public health with cleaner air. We've seen of course the respiratory problems that come with polluted air particularly in cities have been exposed by the Covid crisis."
Speaking to Sky News at the end of lockdown, Prince Charles he felt the pandemic had forced us to refocus our attention on the need to tackle the climate crisis and make sure protecting the planet was at the centre of the economic recovery in the post-Covid world.
He said: "It's only catastophes which concentrate the mind which means for once there might be some real impetus to tackle all the things which have been pushed to one side because people have said it's irrelevant."
His speech for Climate Week NYC will be streamed on the summit website at 3pm on Monday.
Coronavirus: Demonstrations in Madrid ahead of Monday's tough new lockdown measures | World News
Protesters have taken to the streets of Madrid to demonstrate against strict new lockdown measures due to come into force on Monday.
Thousands of men, women and children rallied in the southern districts of the Spanish capital.
:: Follow live coverage of the latest coronavirus news and updates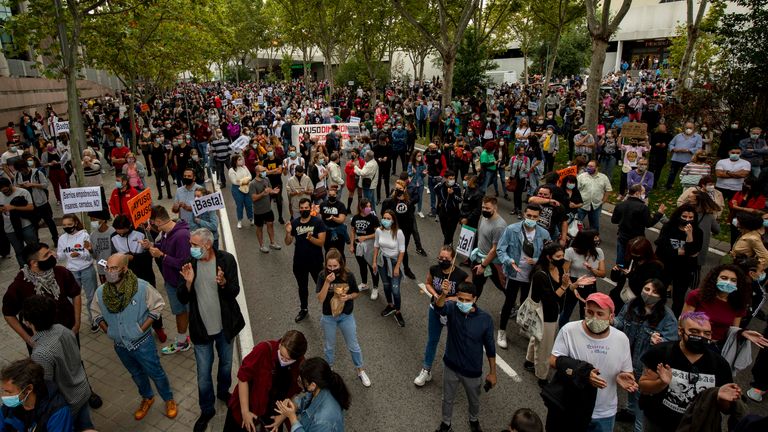 From tomorrow they will not be allowed to leave the areas they live in, except to go to work and for emergency medical treatment.
The new COVID-19 measures have been introduced by the Spanish government as infection rates exceed one in 100 people in some of Madrid's worst affected areas in the city and its outskirts, home to around 850,000 people.
The lockdown measures predominantly apply to areas of lower income and with higher immigrant populations. Peaceful protests were held in 12 of the 37 districts affected on Sunday.
About 600 people demonstrated in the southern district of Vallecas, which has one of the highest infection rates in the Spanish capital – about six times higher than that of Chamberi, a wealthy area in the north of the city, according to regional government figures.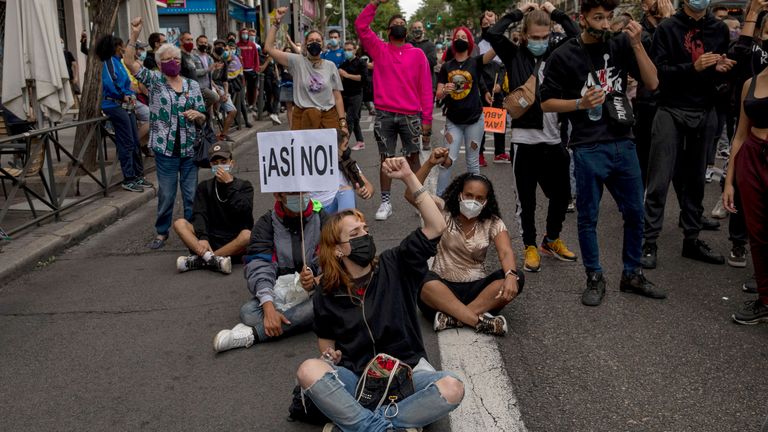 "We need to protest because of what they're doing right now in the various southern neighbourhoods – they are taking us and confining us," one demonstrator told Sky News.
"The community isn't doing anything for us," said another.
"They want to be paid by the people of this neighbourhood. It isn't fair. We are lacking doctors. We have to reinforce the health services and reinforce the public health services. This isn't fair, it isn't fair."
At one stage it looked like the protest might turn violent when the riot police blocked access to a government building, but the demonstration ended peacefully.
The Spanish health system reported an average of 10,000 new cases per day last week and almost 250 deaths in one day. It puts the country around six weeks ahead of the UK on current projections.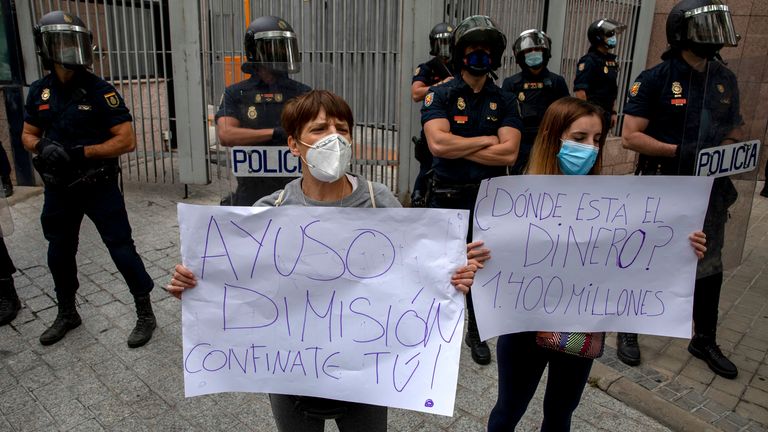 Others are in favour of tougher restrictions, with worshippers at a Sunday mass in Madrid more sympathetic to the government's measures.
One said: "It is necessary because the people are very irresponsible.
"If it was in my hands I would confine all of Spain to end this. This is because the people do not collaborate with the government safety measures. There are many who just don't care."
A young food bank volunteer also told us: "On the one hand, it is better to have confinement as many people go out in the street without reason.
:: Subscribe to the Daily podcast on Apple Podcasts, Google Podcasts, Spotify, Spreaker
"But for the people who need to work, it is going to be complicated. But well, we have to do everything to stop the pandemic."
Madrid is the worst affected city in Europe's worst affected country.
Although some oppose the new lockdown, and it will certainly have an economic impact, many hope this will finally bend the curve.