Briton reaches second year in Iranian prison
The husband of a jailed British mother has criticised the Foreign Secretary's unsuccessful bids to have her released as he marks the second anniversary of her arrest.
Nazanin Zaghari-Ratcliffe is serving a five-year jail term in Iran after she was convicted of spying, which she has always denied.
Her husband Richard said: "We didn't expect to be needing to mark this anniversary – not after the hopes of Christmas and the Foreign Secretary's word.
"But it remains a cold late Spring. Nazanin was told that if she wasn't home by Christmas, at least it should be done by Nowruz, and we should worry if we go past March 2018, with the storms that might lie ahead. And now we have."
He added: "Our story has become a test of endurance, and there is a need to recharge spirits – particularly after the disappointment of the Foreign Secretary's mission failing to deliver, and Nazanin becoming caught up in this government stand off – so we wanted the anniversary to be an occasion where we drew positive energy.
"That is what the outside can do, and we are grateful for people's care."
He says she has been suffering panic attacks in her sleep in recent weeks.
Speaking to Sky News at a rally to support his wife, he said: "We want to find out what the Government thinks her rights are. She is being held because of something the Government hasn't done.
"It is important to establish what obligations it thinks it has."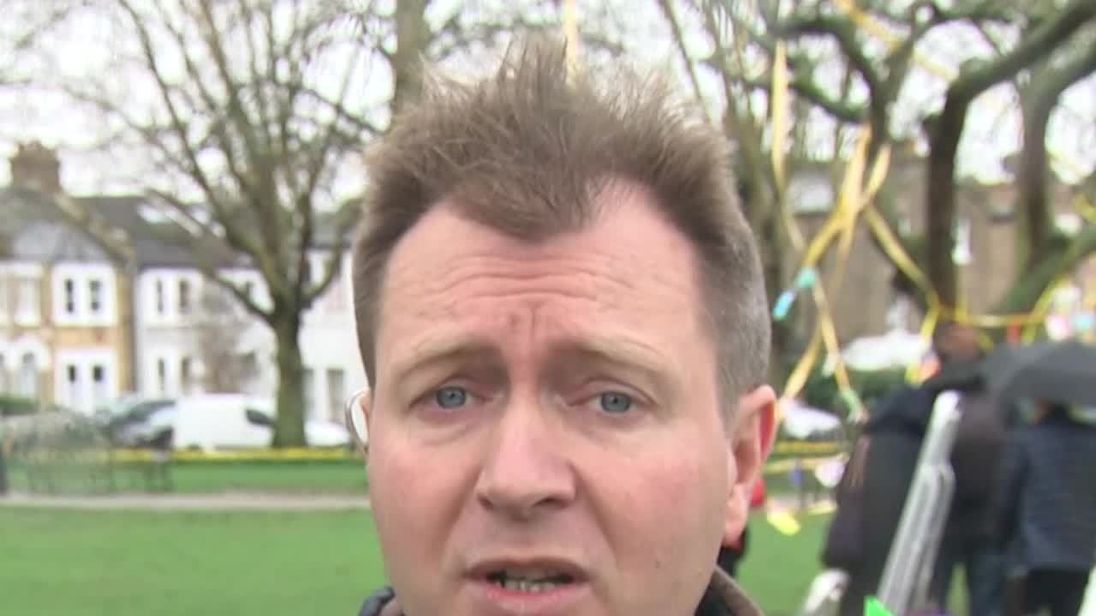 The Free Nazanin campaign says it is a question of whether Boris Johnson has "given up" on his promise to bring her home.
Mr Ratcliffe hopes to meet with Mr Johnson soon. He claims she is being held because of a debt that has not been paid.
The campaign's supporters held an event in north London to mark the second anniversary and asked people to leave jokes for Ms Zaghari-Ratcliffe to draw strength from and to remind her there is colour in the world.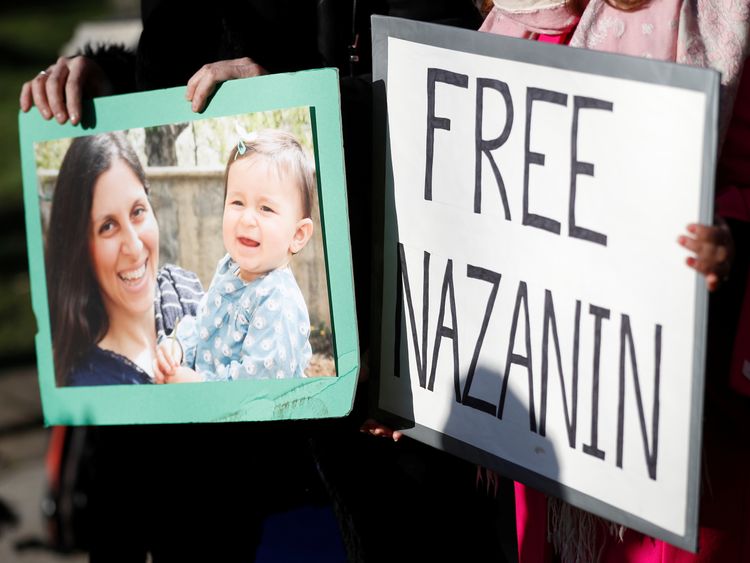 Tulip Siddiq, Ms Zaghari-Ratcliffe's MP, said: "In November the Foreign Secretary promised to 'leave no stone unturned'. But since his trip to Tehran, he has been missing in action.
"Nazanin does not have the luxury of time, and Boris Johnson must act before her situation gets worse.
"If he can't deliver on this, then it is time that the Prime Minister stepped in."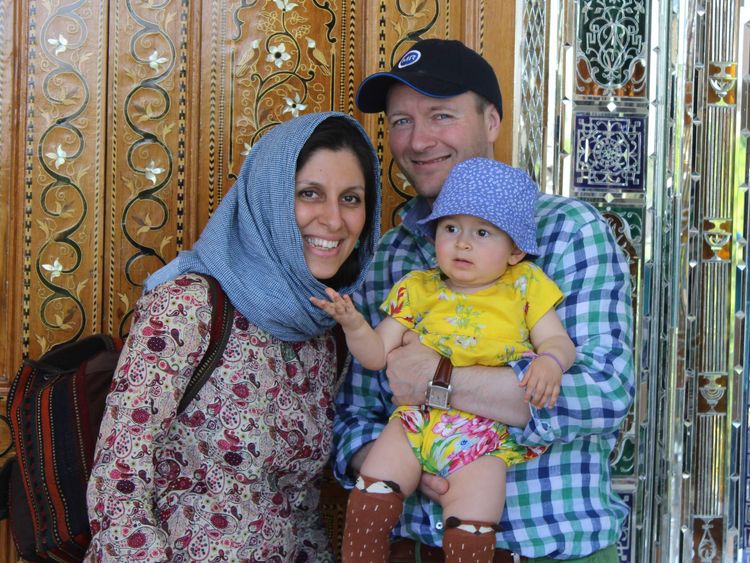 In response to Mr Ratcliffe a spokesperson for the FCO said: "On the second anniversary of Nazanin's arrest we continue to approach her case, and all of our British-Iranian consular cases, in a way that we judge is most likely to secure the outcome we all want.
"Therefore we will not be providing a running commentary on every twist and turn."
French couple find WWI letters to English soldier hidden under their floorboards for 100 years | UK News
A French couple who uncovered letters sent to an English WW1 soldier have made contact with his great-great-nephew after a social media appeal.
The letters to lance corporal William Swift, who signed up underage at 16 in 1914, had been hidden for more than 100 years, when workers renovating the couple's home found them under the floorboards.
The heartfelt messages from the parents of Liverpool-born Swift enquired how their son was doing and whether he had received their last parcel.
And after making the discovery, Mathilde Bernardet, the owner of the apartment in Noeux-les Mines, did months of research, but the young lance corporal's family proved elusive.
As a last resort, with the help of World War One memorial organisation, Memorial 14-18, she posted a plea on Facebook.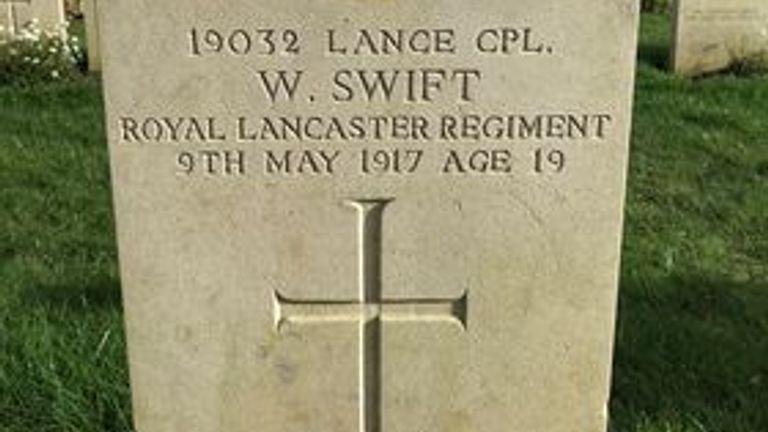 Within hours, they had gathered enough information to be make contact with his great-great-nephew.
The plan is now to organise a meeting – and return the letters to Mr Swift's descendants.
However, the historic discovery could have completely disappeared in the rubbish – as workers renovating the home, not realising their significance, had initially put the documents in the bin.
Luckily, an English teacher and his wife who run a business below the apartment recovered them, alongside some ammunition and an oiler which was used to lubricate the weapons.
After reading the letters, a name and address could be identified: SJ Swift in Liverpool. These were the initials of L/Cpl Swift's mother, Sarah Jane Swift.
Then, with the help of a volunteer genealogist and all the Facebook pointers, contact was made with Mr Swift's great-nephew.
William Swift is buried in Tilloy British Cemetery in northern France.
It's believed he signed up for the Royal Lancaster Regiment by lying about his age. He died in 1917, aged 19.
Boris Johnson meets US Secretary of State in attempt to build ties with Biden administration – as G7 foreign ministers meet | UK News
Boris Johnson has met the US Secretary of State in an attempt to build ties with the new Biden administration – as G7 foreign ministers met ahead of June's summit.
The prime minister hosted Antony Blinken in Downing Street as the United States and the UK forge a fresh relationship following Donald Trump's term and as the UK tries to create new trade ties after Brexit.
Ahead of the discussions, Mr Blinken, who is in charge of US foreign affairs, said the US has "no closer ally, no closer partner" than the UK.
'Diplomacy is back', says foreign secretary

A Downing Street statement said the pair discussed the "close alignment between UK and US foreign policy and agreed co-operation between the two will be "instrumental" in tackling the pandemic, protecting the environment and "other international priorities".
"They also welcomed wider work the UK and US are doing together in areas such as trade and defence," it added.
The PM and Mr Blinken also discussed the situation in Afghanistan, Iran and China, and said the G7 has important work to do in the global rollout of vaccines, "including efforts to increase international manufacturing capability".
British Foreign Secretary Dominic Raab held talks with Mr Blinken on Monday, ahead of a G7 meeting of foreign ministers in London on Tuesday, the first in-person meeting since the pandemic hit, which focused on relations with Russia, China and Iran.
The group of industrialised nations' foreign ministers also discussed the crisis in Myanmar and violence in Ethiopia and Syria.
Separated from each other by clear screens at the summit table, Mr Raab welcomed his counterparts from France, Germany, Italy, Japan, Canada, the US and the EU with awkward forearm bumps.
Regular testing and cleaning regimes are in place, with one insider joking there is "hand sanitiser running down the walls" as the UK is keen to avoid any COVID-19 issues as it holds the first of a series of international meetings aimed at securing its place on the global stage after Brexit.
Asked about what the foreign ministers would say about China, Mr Raab said: "We believe in keeping trade open, we believe in standing up for open societies, for human rights and democracy.
"We believe in safeguarding and promoting public goods – whether it's the environment and tackling climate change, particularly with (climate summit) COP26 coming up in November, but also dealing with pandemics and public health more generally.
"The COVAX mechanism is particularly important at this very sensitive time for the developing countries, the poorer countries and the most vulnerable countries around the world."
Mr Raab added that he and his French counterpart, Jean-Yves Le Drian, held a separate bilateral meeting to discuss the "importance of co-operation ahead of COP26, particularly on international climate finance".
They also discussed education, the two country's work to tackle illegal immigration in the Channel and how they could work together to address concerns about climate change, vaccines supply and global health.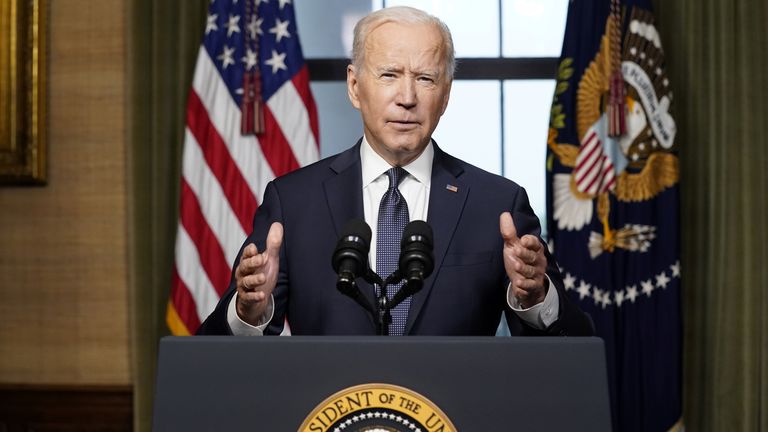 A full G7 summit will take place in June in Cornwall, marking the first overseas visit by US President Joe Biden.
Australia, India, Japan, South Korea and South Africa have been invited as guests as the UK tries to deepen ties with the Indo-Pacific region.
G7 ministers will invest $15bn (£10.9bn) in development finance over the next two years to help women in developing countries access jobs, recover from the impacts of the pandemic and build resilient businesses.
They are also expected to sign up to new targets to get 40 million more girls into schools and 20 million more reading by the age of 10 in poorer nations by 2026.
However, Mr Raab is facing strong criticism for cutting foreign aid from 0.7% of national income to 0.5%, citing the financial impact of the pandemic.
He said aid cuts had been a "difficult decision" but the UK still has scope "to be an even greater force for good in the world".
Dried mealworms could be hitting supermarket shelves and restaurants across Europe | World News
Dried yellow mealworms could soon be crawling their way to supermarket shelves and restaurants across Europe.
The European Union's 27 nations gave the green light on Tuesday to a proposal to put Tenebrio molitor beetle larvae (mealworms) on the market as a "novel food".
It came after the EU's food safety agency published a scientific conclusion reached earlier this year, which said they were safe to eat.
They are the first insect to be approved for human consumption by the European Food Safety Agency (EFSA).
Researchers said the worms, eaten whole or in powdered form, could be a protein-rich snack or an ingredient for other foods.
As well as being full of protein, they are also high in fat and fibre, and are likely to be the first of many insects to feature on European plates in the coming years.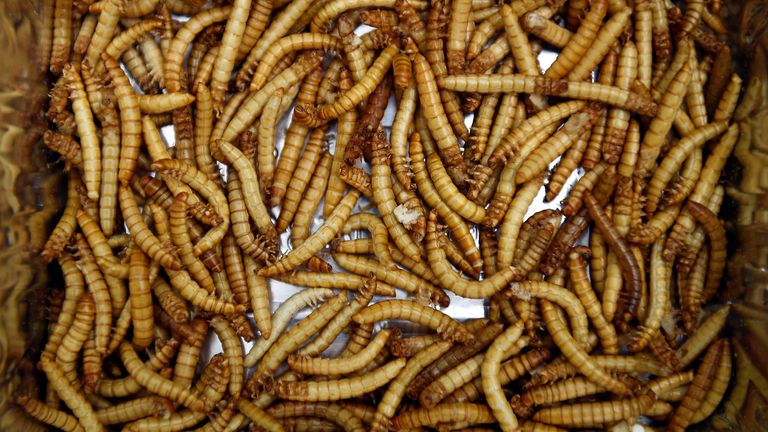 Insects as food represent a very small market, but EU officials said breeding them for food could have environmental benefits.
The UN Food and Agriculture Organisation calls insects "a healthy and highly nutritious food source with a high content of fat, protein, vitamins, fibres and minerals".
Following Tuesday's approval by EU states, a regulation authorising the dried yellow mealworms as a food will be adopted in the coming weeks.
But even though mealworms could be used in biscuits, pasta and curries, researchers say the "yuck factor" may put consumers off.
And the European Commission has also warned that allergic reactions may occur for people eating mealworms who have with pre-existing allergies to crustaceans and dust mites.