On Easter Sunday, Christians must remember how easily and often our faith is used defend white supremacy
Get the Think newsletter.
Easter Sunday, when Christians around the world celebrate the resurrection of Jesus Christ, is also —and not accidentally — a tragic anniversary in American history.
On Easter Sunday 1873, 145 years ago, hundreds of white men in Colfax County, Louisiana, took up arms after Sunday morning worship services and marched to their county courthouse to reclaim control of the local government from representatives who had been democratically elected by black and white people voting together. Standing their ground in the hopes that federal reinforcements would arrive in time, every defender of democracy at the Colfax County courthouse was murdered.
White Democrats across the South took their cue from this violent coup d'etat and developed the "Mississippi Plan," which capitalized on the narrative of white fear to suppress black political power in the presidential election of 1876 and overturn Reconstruction through a compromise with Republican President Rutherford B. Hayes. This white supremacy campaign also sometimes goes by another name: the "redemption movement."
Faith stories have power to catalyze movements for good as well as for evil in our world.
A white son of the South, I didn't learn this history when I was growing up. Without question, I got up before sunrise every Easter morning and went out to the graveyard behind our Southern Baptist church to hear the redemption story of how Jesus died to save us from our sins — and then rose again, despite all odds. Redemption was our story of hope. As a child, I couldn't have imagined it becoming a justification for terrorism.
But faith stories have power to catalyze movements for good as well as for evil in our world. Any serious attempt to grapple with American history must acknowledge that faith has played a role on both sides of our major struggles — among the abolitionists and the defenders of slavery in the 19th century; among civil rights activists and segregationists in the 1950s and 1960s.
And what is true about our past is at play in the present: Christianity's redemption narrative is being deployed again today toward disparate visions of what kind of nation America should become. As a white evangelical in this land, I can't celebrate Easter in 2018 without working to reclaim the concept of redemption from the forces that attempt to use my faith and its founding stories to defend white supremacy.
Christianity's redemption narrative is being deployed again today toward disparate visions of what kind of nation America should become.
Since he first emerged as a viable presidential candidate in the spring of 2016, Donald Trump seemed an obvious contradiction to the family values that evangelicals espouse. Yet exit polls suggest around 80% of white evangelicals voted for him in 2016 — a higher percentage than George W. Bush or Ronald Reagan ever won. Over a year later, as the president's approval ratings hover around 40% among the general public, 78% of white evangelicals still say they support Trump. Clearly, this is a matter of faith for an overwhelming majority of white evangelicals.
Trump's own slogan — "Make America Great Again" — is a redemption story in a nutshell. It assumes a fall from which must now be saved. It may be tempting for some to point to 2008 and hang this white anxiety on America's first black president. But Barack Obama, as a person, remains too popular among all Americans for this theory to be true. No, the redemption narrative that gave us Trump is not so much about Obama as it is about the black, brown and younger white coalition that made Obama's presidency possible. No one stated this white anxiety more clearly than Michele Bachmann, in an address to the Values Voter Summit before the 2016 election. "It's a math problem of demographics," she noted, claiming "this is the last election when we even have a chance to vote for somebody who will stand up for godly moral principles."
As in Colfax County 145 years ago, faith didn't moderate white evangelicals' desire to hold onto political power in 2016; it fueled their resolve to maintain control by any means necessary.
Faith didn't moderate white evangelicals' desire to hold onto political power in 2016; it fueled their resolve to maintain control by any means necessary.
But this Easter in America, we also have the opportunity to recall a very different redemption narrative. Rooted in the love ethic of Jesus and the Baptist church that raised him, the Rev. Martin Luther King, Jr. worked tirelessly with the Southern Christian Leadership Conference in the 1960s to expand civil rights, voting rights and human rights, both in the South and across the nation. SCLC's slogan was also a redemption narrative: "To save the soul of America."
Like Jesus, King too was murdered. King died 50 years ago this week while seeking to build a cross-racial coalition to address inequality in America through a Poor People's Campaign. In a redemption story, every crucifixion demands a resurrection. We who believe in love and justice in America this Easter must reclaim redemption from those who would use it to prop up white nationalism and bigotry. To fail to do so is not only to dishonor the memory of King and the defenders of democracy in Colfax County; it is to reject the life and witness of the resurrected Jesus, whom Christians worship today.
Jonathan Wilson-Hartgrove is the author of "Reconstructing the Gospel: Finding Freedom From Slaveholder Religion." He serves on the National Steering Committee of the Poor People's Campaign: A National Call for Moral Revival.
Climate change: Area of forests the size of France has regrown worldwide since 2000 | Climate News
An area of forests larger than France has regrown around the world since 2000, new data suggests.
A mapping study undertaken by the Trillion Trees project found that almost 59 million hectares of forests have grown back worldwide since the turn of the millennium.
The regrown forest area could store almost 5.9 billion tonnes of carbon dioxide, which is more than the annual emissions of the US.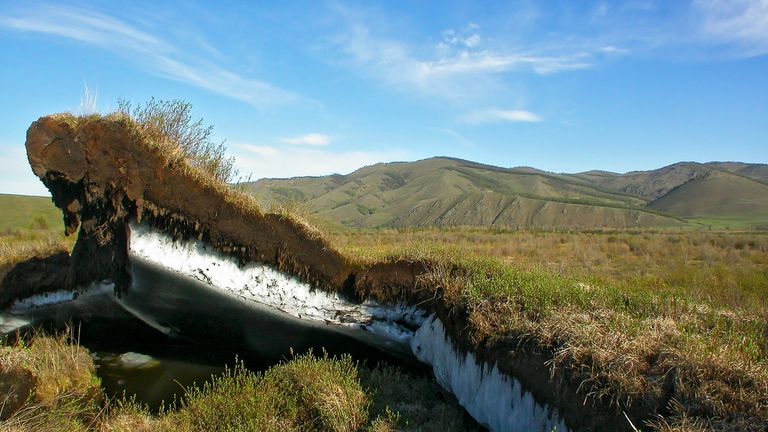 But environmentalists warn "vastly" more hectares of trees are being burned and cut down each year.
The study is a joint venture between WWF, BirdLife International and Wildlife Conservation Society, which looks at areas around the world where woodlands are regenerating.
They range from active restoration, where native trees and shrubs are planted, assisted natural regeneration, where the forest is encouraged to regrow by measures such as clearing invasive species or fencing land to prevent grazing and "spontaneous natural regeneration" where trees come back of their own accord.
The study highlights areas such as the Atlantic Forest in Brazil, where 4.2 million hectares have regrown since 2000, through planned efforts to restore the forest, more responsible industry practices and human migration to cities.
In Mongolia's northern boreal forests, the study suggests 1.2 million hectares of forest have regenerated in the last 20 years, in part down to work undertaken by WWF and the Mongolian government's increased emphasis on protected areas.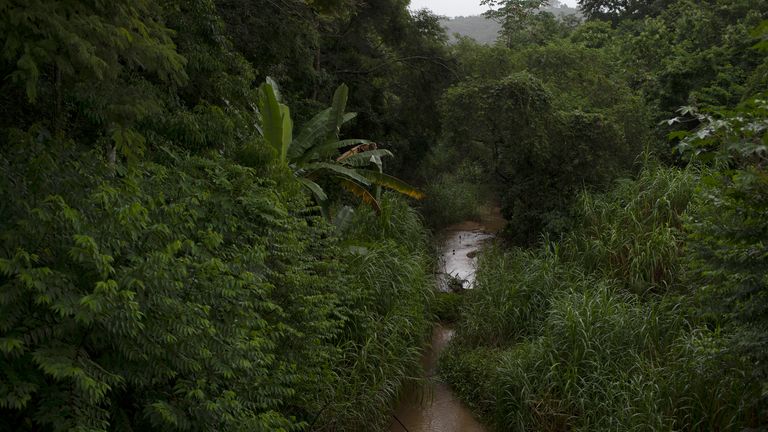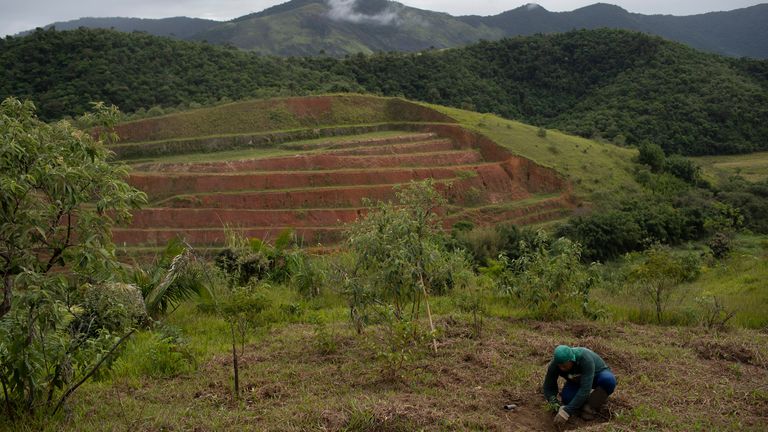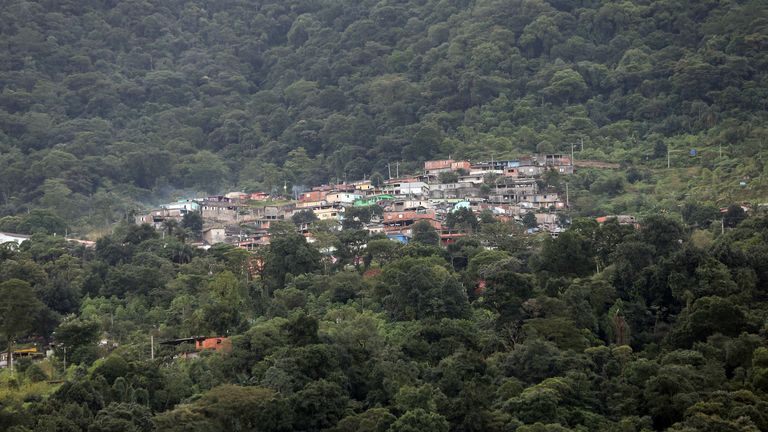 Central Africa and the boreal forests of Canada are also regeneration hotspots, according to the study, which examined more than 30 years of satellite data.
The survey comes after a report from WWF earlier this year which highlighted that forests almost twice the size of the UK was destroyed in global hotspots around the world between 2004 and 2017.
William Baldwin-Cantello, director of nature-based solutions at WWF, said that to avoid dangerous climate change and reverse the loss in nature, there is a need to halt deforestation and restore natural forests.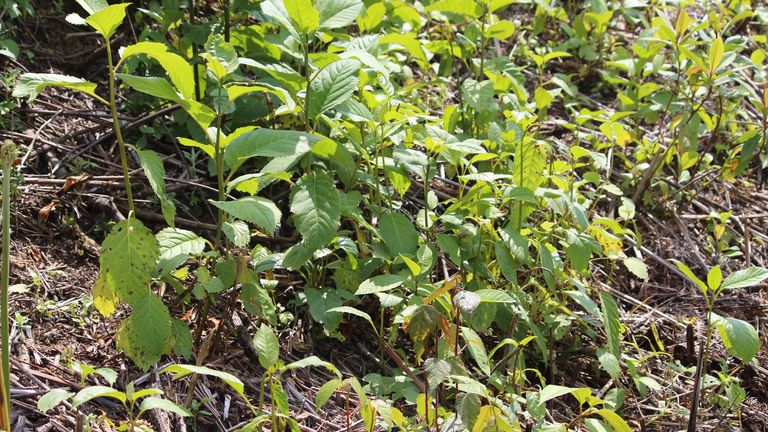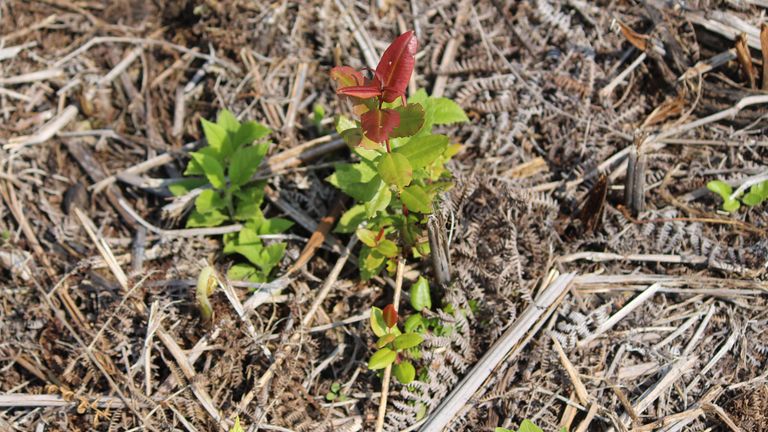 "We've known for a long time that natural forest regeneration is often cheaper, richer in carbon and better for biodiversity than actively planted forests.
"This research tells us where and why regeneration is happening, and how we can recreate those conditions elsewhere," Mr Baldwin-Cantello said.
Subscribe to ClimateCast on Spotify, Apple Podcasts, or Spreaker.
"But we can't take this regeneration for granted – deforestation still claims millions of hectares every year, vastly more than is regenerated.
"To realise the potential of forests as a climate solution, we need support for regeneration in climate delivery plans and must tackle the drivers of deforestation, which in the UK means strong domestic laws to prevent our food causing deforestation overseas."
The UK's High Level Climate Action Champion for COP26 plus, why tea could be changing.

Sky News has launched the first daily prime time news show dedicated to climate change.
The Daily Climate Show is broadcast at 6.30pm and 9.30pm Monday to Friday on Sky News, the Sky News website and app, on YouTube and Twitter.
Hosted by Anna Jones, it will follow Sky News correspondents as they investigate how global warming is changing our landscape and how we all live our lives.
The show will also highlight solutions to the crisis and show how small changes can make a big difference.
Public praised for 'heroic' acts in detaining attacker in NZ supermarket stabbing | World News
Shoppers and staff at a New Zealand supermarket have been praised for their courage in trying to stop an attacker armed with a knife while waiting for police to arrive.
The man stabbed four people, including two employees at the Countdown supermarket in the South Island city of Dunedin on Monday.
All four victims are in hospital, with three in a serious but stable condition, while the fourth is described as being in a moderate condition.
According to NZ media reports, one is a Department of Corrections officer, one is his wife (a nurse), the third is a manager at the supermarket and the other is a female employee.
New Zealand Police superintendent Paul Basham said he had watched CCTV footage of the attack and the efforts of bystanders to detain the man until police arrived were "nothing short of heroic".
"This was a fast-moving and extremely traumatic event for every person in the supermarket – for the victims who were stabbed, for those who were present who tried to intervene and those who had to flee to a place of safety.
"What I can say is that those who intervened, some of whom became injured themselves, I think have acted selflessly and with great courage to prevent this man from hurting anybody else," he said.
A man, 42, has been charged with four counts of attempted murder and he will appear in court later today.
He was also injured in the attack and was treated under police guard.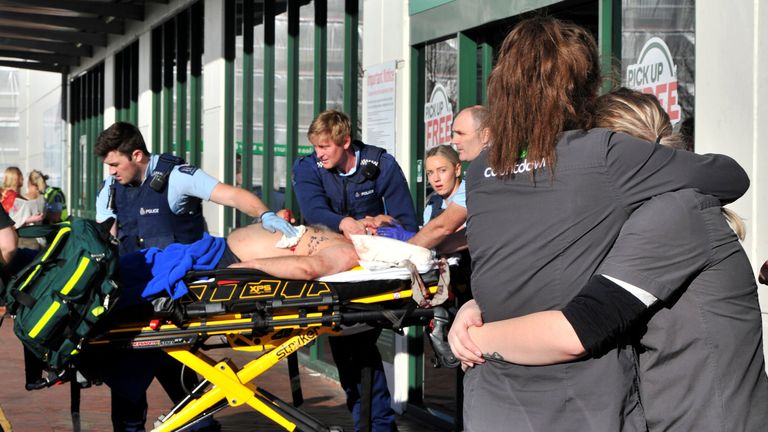 The motivation for the attack has not been confirmed, with Mr Basham saying: "On the face of what we currently know, we believe this was a random attack".
New Zealand Prime Minister Jacinda Ardern also praised the actions of those in the supermarket during the attack, describing them as "courageous acts…to protect those around them".
Supermarket chain Countdown said employees were "shocked and devastated" by what had happened, adding: "We are deeply upset that customers who tried to help our team members were also injured".
The company said its priority is the injured employees and "caring for our wider team in the wake of this extremely traumatic event".
COVID-19: Overweight and obese more likely to test positive for the virus | World News

People with a higher body mass index – BMI – are more likely to test positive for the virus that causes COVID-19, a study suggests.
Research by Chaim Sheba Medical Centre in Israel found that people who are overweight – with a BMI between 25 and 29.9 – are 22% more likely to contract the virus.
The figure for people who are obese – with a BMI between 30 and 34.9 – rises to 27%.
For those who are morbidly obese, with a BMI at or above 40, the risk increases by 86%.
Some 26,030 people were tested between 16 March and 31 December last year and 1,178 positive COVID-19 tests were recorded.
Even after age, sex, and other medical conditions were considered, the relationship between BMI and the probability of a person testing positive remained significant, the researchers found.
The study authors concluded: "As BMI rises above normal, the likelihood of a positive SARS-CoV-2 test result increases, even when adjusted for a number of patient variables.
"Furthermore, some of the comorbidities associated with obesity appear to either be associated with an increased risk of infection or to be protective."
People with diabetes were 30% more likely to test positive, while the likelihood was six times greater for those with high blood pressure.
But the risk was reduced for those with a history of stroke (by 39%), ischemic heart disease (by 55%) and chronic kidney disease (by 45%).
The researchers were unable to explain this.
Also, research by the IRCCS Policlinico San Donato research hospital in Italy, has found that abdominal obesity is more important than general obesity in predicting the severity of chest X-ray results in coronavirus patients.
Abdominal obesity is fat around the waist as opposed to general obesity, which is determined by BMI.
Chest X-ray severity scores were calculated by dividing each lung into three zones, with each one scoring a maximum of three points – zero for normal lung performance and three for poor function.
Some 59% of patients with abdominal obesity had a high score, whereas this was true for just 35% of those without abdominal obesity.