Kim Jong Un 'claps along to K-pop' at North Korea concert
North Korean leader Kim Jong Un and his wife have turned out to see South Korean 'K-pop' acts at a rare concert in Pyongyang.
It was the first gig to feature South Korean artists in the North's capital for more than a decade and another sign of warming relations between the two countries.
Around 150 people, including 11 musical acts, dancers, technicians and taekwondo experts travelled to the city for the show at East Pyongyang Grand Theatre.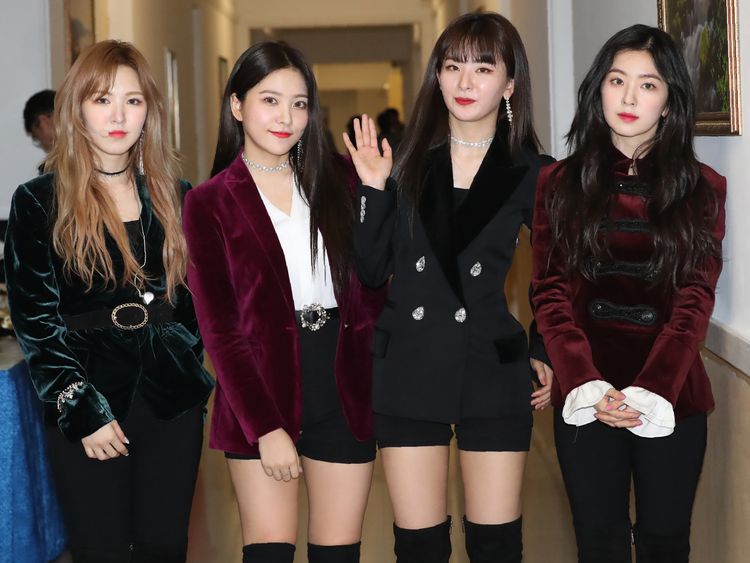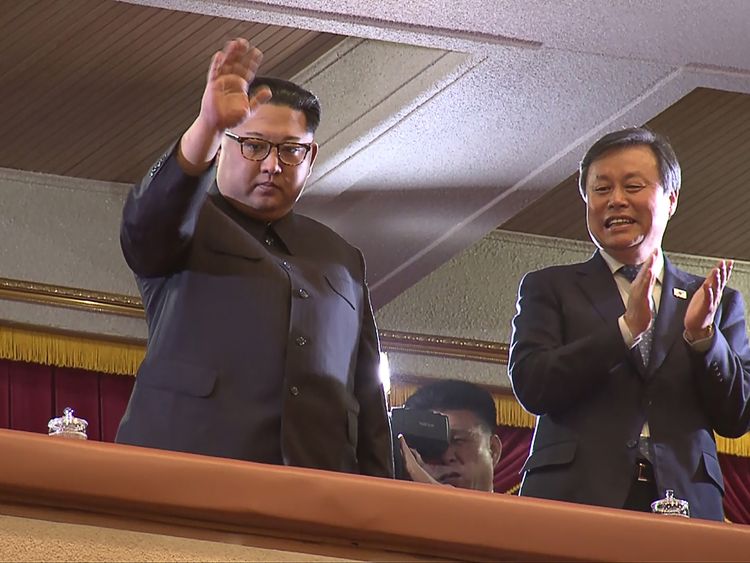 Popular girl group Red Velvet were on the bill, as well as singers Cho Yong-pil and Choi Jin-hee – known to have been favoured by Kim's late father.
Mr Kim's watched the concert from a balcony with South Korean culture minister Do Jong-whan.
He clapped his hands during the show, shook hands with the performers and posed for a group photo, South Korean media reported.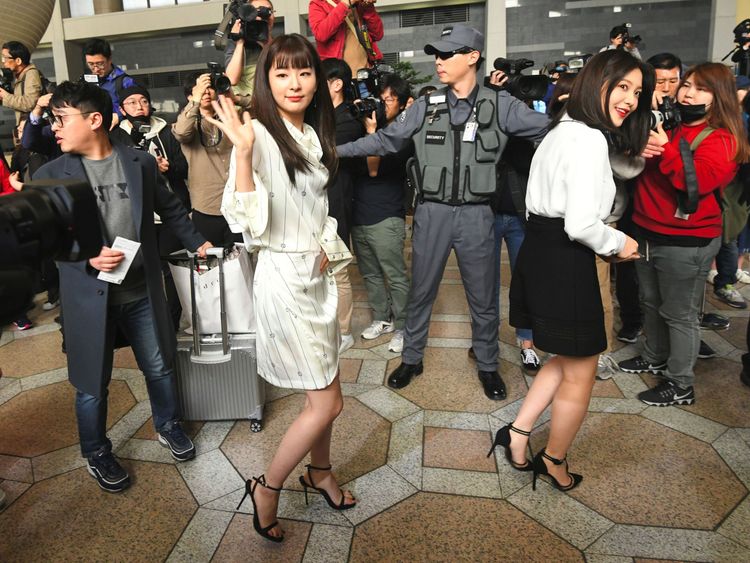 South Korean K-pop – like most foreign influences – is usually supressed by the North, but makes its way in on smuggled USB sticks from China.
A joint taekwondo demonstration, also featuring athletes from the North, will be held on Monday and there will be more musical performances on Tuesday.
It comes ahead of a summit between the neighbours scheduled for 27 April.
The countries also put out a joint ice hockey team at the Winter Olympics in Pyongchang, South Korea, in February.
The closer diplomatic relations come after years of tension over the North's missile tests and its threats to attack the US.
However, Mr Kim shocked many when South Korea politicians revealed recently that the North Korean leader had offered talks with President Trump.
The details of that meeting are still to be announced, but it is expected before the end of May.
Kim Jong Un has also just returned from a trip to China – his first overseas visit since he took power in 2011.
He travelled by train – which is thought to have had bulletproof carriages – and held talks in Beijing with President Xi.
Piers Morgan joining new channel talkTV where he will present 'global show' | Ents & Arts News
Piers Morgan has revealed his next presenting job will be for new television channel talkTV – which is being set up by Rupert Murdoch's News Corp.
The company, which will launch its new service next year, said Morgan's nightly show will be broadcast in the UK, the US and Australia.
He left Good Morning Britain earlier in the year, after criticising Harry and Meghan's comments in an interview they gave with Oprah Winfrey, saying he did not believe some of the things they said, particularly around mental health.
BREAKING: I've gone home. Great to be rejoining Rupert Murdoch's News Corporation after 28 years. The place I started my media career, with the boss who gave me my first big break. We're going to have a lot of fun…. pic.twitter.com/g6xBWvgXzd

— Piers Morgan (@piersmorgan) September 16, 2021
The show was recently cleared by Ofcom, after tens of thousands of complaints were made about it.
Talking about his new role, Morgan said: "I'm thrilled to be returning to News Corp, which is where I began my media career more than 30 years ago.
"Rupert Murdoch has been a constant and fearless champion of free speech and we are going to be building something new and very exciting together.
"I want my global show to be a fearless forum for lively debate and agenda-setting interviews, and a place that celebrates the right of everyone to have an opinion, and for those opinions to be vigorously examined and challenged.
"I'm also delighted to become a columnist for The Sun and the New York Post, two brilliantly successful and popular newspaper brands.
"I'm going home and we're going to have some fun."
'A good day for free speech' – Piers Morgan

Executive chairman of News Corp, Rupert Murdoch, added: "Piers is the broadcaster every channel wants but is too afraid to hire. Piers is a brilliant presenter, a talented journalist and says what people are thinking and feeling."
In the past, Morgan has been hired by ITV, CNN and NBC in various presenting roles.
News Corp said its new channel will "offer a mix of programming from our stable of household brands, proper hourly news bulletins, documentaries, entertainment and more".
The company already owns established news brands such as The Times and The Sun newspapers, as well as a number of radio stations such as Virgin and talkSport.
News Corp had previously scrapped plans for a linear news channel, and instead decided to focus on streaming its radio brands online, while rival GB News pushed ahead with its launch.
Responding to News Corp's announcement, GB News tweeted: "Congratulations to Piers Morgan.
"We love competition. Bring it on!"
In the US, Morgan's show will be carried on Fox Nation, while Sky News Australia will broadcast it down under.
China says AUKUS submarine deal 'highly irresponsible' and 'intensifies the arms race' | World News
A new security deal between the United States, Britain, and Australia in the Indo-Pacific "severely damages regional peace" and "intensifies the arms race", China has said.
On Wednesday, the three western powers announced they will establish a security partnership that will help Australia acquire US nuclear-powered submarines.
In Beijing, Chinese Foreign Ministry spokesman Zhao Lijian condemned the move and said: "The US, the UK and Australia's cooperation in nuclear submarines severely damages regional peace and stability, intensifies the arms race, and jeopardises the international efforts in promoting the non-proliferation of nuclear weapons.
'AUKUS alliance will bring us closer than ever'

"The US and UK's action of exporting highly sensitive nuclear submarine technology once again proves that they are using nuclear exports as a tool for geopolitical games and adapts double standards.
"This is a highly irresponsible act."
It comes as France accused US President Joe Biden of stabbing it in the back and acting like predecessor Donald Trump after Paris was snubbed from a $40bn (£29bn) defence deal it had signed with Australia.
The deal, dubbed AUKUS, will see Australia scrap its 2016 agreement with French shipbuilder Naval Group to build a new fleet to replace its ageing Collins submarines.
"This brutal, unilateral and unpredictable decision reminds me a lot of what Mr Trump used to do," foreign minister Jean-Yves Le Drian said on franceinfo radio.
"I am angry and bitter. This isn't done between allies."
"It's a stab in the back. We created a relationship of trust with Australia and that trust has been broken," he added.
He had previously said in a statement the "choice to exclude a European ally and partner such as France" was something the country "can only note and regret".
London, Canberra and Washington have said they will seek to collaborate in cyber, quantum technologies and artificial intelligence, as well as other underwater capabilities.
Defence Secretary Ben Wallace told Sky News on Thursday: "We have no intention of doing anything to antagonise the French – the French are some of our closest military allies in Europe, we are sizable and comparable forces and we do things together."
He added: "The French were contracted to deliver diesel submarines and the Australians took a decision they wanted to switch out of that and into nuclear.
"Each country has to make those choices in their own national security interests."
Did Biden forget Australian PM's name?

Nuclear-powered submarines are superior to their diesel counterparts as they can operate more quietly and stay underwater for longer.
How the collaboration will work, what it will cost, how many boats will be built, where and which companies will be involved has not yet been revealed.
However, just two weeks ago the Australian defence and foreign ministers had reconfirmed the deal to their French counterparts.
But the agreement had been beset with issues and delays, due to Canberra's requirement the majority of manufacturing and components be sourced locally.
Mr Biden said France remained a "key partner in the Indo-Pacific zone", while Australian Prime Minister Scott Morrison said his country looked forward to continuing to work "closely and positively" with the French, adding: "France is a key friend and partner to Australia and the Indo-Pacific."
In a joint statement, the pair along with Britain's Prime Minister Boris Johnson said: "The endeavour we launch today will help sustain peace and stability in the Indo-Pacific region.
"For more than 70 years, Australia, the United Kingdom, and the US have worked together, along with other important allies and partners, to protect our shared values and promote security and prosperity. Today, with the formation of AUKUS, we recommit ourselves to this vision."
Although the word "China" was not mentioned specifically, the predominant security and defence challenge in the region is the rise of an increasingly assertive, authoritarian Beijing.
Cyprus: British woman convicted of lying about gang rape claim is 'happy' after lodging Supreme Court appeal | World News
A British woman, who was convicted of lying about being gang-raped in Cyprus, is "happy" after lodging an appeal in the Cypriot Supreme Court.
The then 19-year-old, from Derby, was given a suspended four-month jail term in 2020 after a judge found her guilty of public mischief following a trial.
The woman, who cannot be named for legal reasons, told police she was attacked by up to 12 Israeli tourists in a hotel room, during a party in Ayia Napa on 17 July 2019, but was charged after signing a retraction statement 10 days later.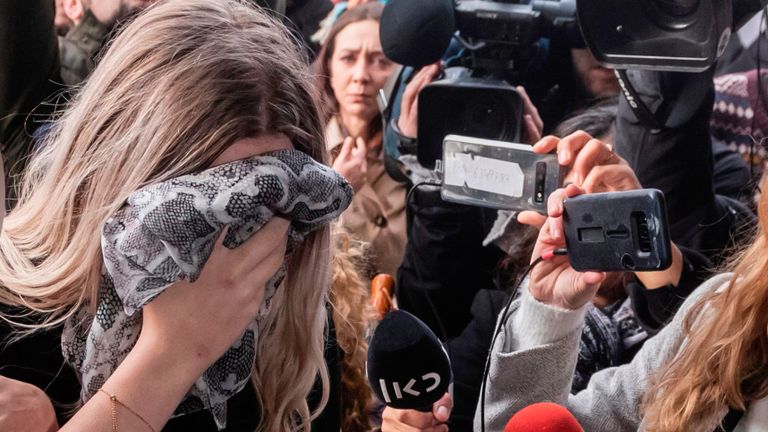 The now 21-year-old university student has maintained she was pressured by officers to withdraw the allegation and has vowed to clear her name having flown back to the UK after being sentenced.
Her team of English and Cypriot lawyers have took the case to the Supreme Court, which is in Cyprus's capital, Nicosia, on Thursday.
They argued the conviction is unsafe and are seeking to set it aside.
The woman is not attending the hearing, which is in front of a three-panel judge, including English-born president Persefoni Panayi.
Speaking after the hearing, her English barrister, Lewis Power QC, said: "I think it was a very fruitful hearing where the court asked very poignant questions, considered the legal arguments and identified the points which will ultimately decide this appeal.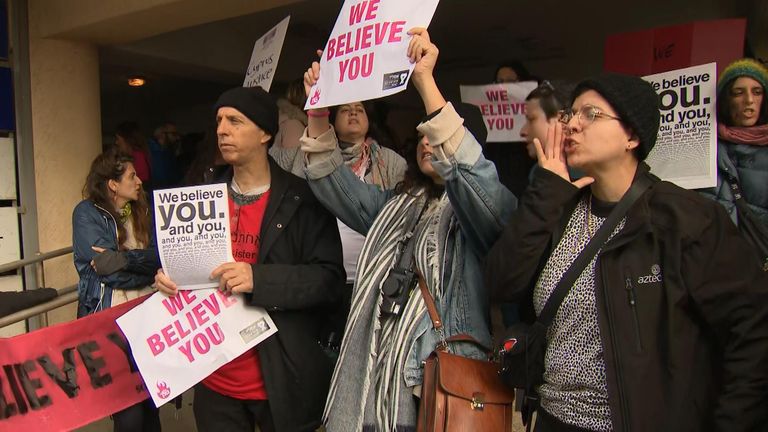 "We cannot pre-empt the decision of the court, but we were glad to see the court had given much thought and considerable consideration to a very, very difficult case."
Another member of the legal team, Michael Polak, added: "Without wanting to pre-judge the decision of the Supreme Court, we feel we were happy with the way proceedings went today and the way the judges engaged with our arguments."
The Supreme Court judges reserved judgment on the appeal.
The woman's lawyers submitted a written document of around 150 pages, which they will expand on in oral arguments based on transcripts from the trial.
Her legal team argued the retraction, which formed the basis of the prosecution case, should never have been admitted into evidence because it was made by a vulnerable teenager who spent almost seven hours in a police station without legal representation.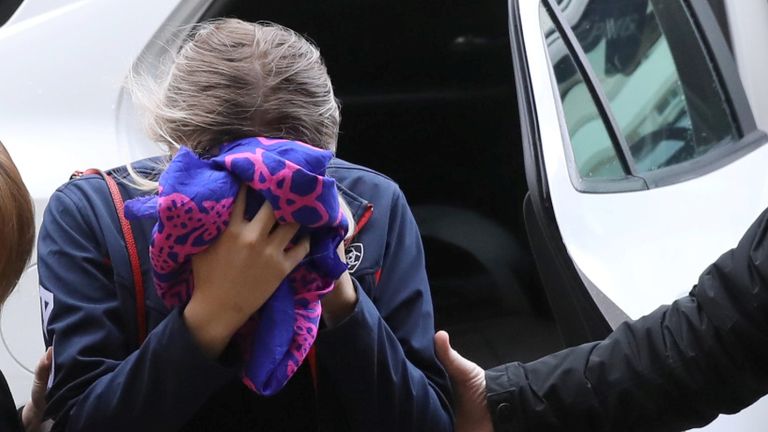 The decision could take between three to six months, although the lawyers hope it could come sooner.
Before the hearing started, Mr Power said: "The young woman's story has reverberated around the world since it hit the headlines in 2019.
"It has been both shocking and distressing and has for her been deeply harrowing, humiliating and personally intrusive.
"Today though, we hope, the Supreme Court of Cyprus (will ensure) this girl can free herself from the shackles of an unjust conviction, which has tarnished her young life."
If the appeal is unsuccessful, the woman's legal team plan to take the case to the European Court of Human rights, which they say found against Cyprus after a teenager was brought into a police station in Limassol and separated from his father before confessing to murder without a lawyer.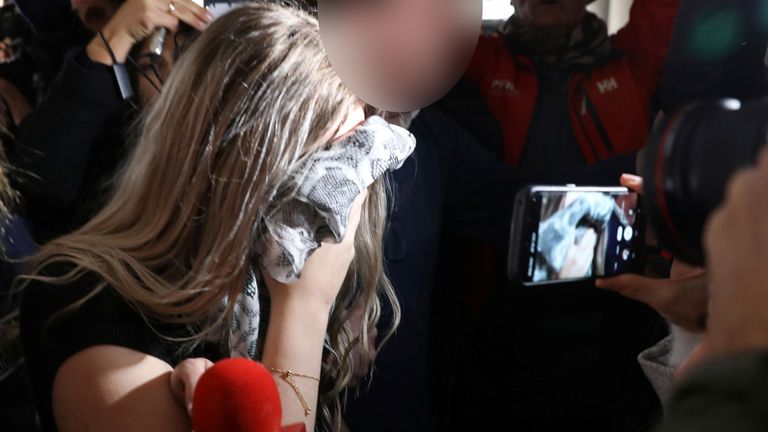 The 12 men accused of rape in 2019 were aged between 18 and 20 at the time and were arrested.
They denied any wrongdoing and were freed, before returning home.