The prosecution of Noor Salman was a traumatizing example of sexist Islamophobia
Get the Think newsletter.
When the jury acquitted Noor Salman on all charges on Friday in her trial for aiding and abetting Omar Mateen, her husband, in the 2016 Pulse massacre and obstruction of justice for allegedly providing conflicting statements to the FBI, it was indeed good news. She had been in solitary confinement for the past year, allowed one phone call a day with her young son, and faced the possibility of spending the rest of her life in prison for the crimes of the man she has accused of domestic violence.
But for many women, it is chilling to know this prosecution was even allowed to take place: The terrible tragedy at Pulse was exploited by a deceitful prosecution and the FBI to depict Salman as a terrorist supporter, when she was no more and no less than a survivor of domestic abuse at the hands of a mass shooter.
While we all want justice after the mass shooting at Pulse that killed 49 people and wounded many others, targeting Noor Salman was no kind of recompense for the community in Orlando. Instead, Salman's prosecution was rooted in gendered Islamophobia; Muslim women are too often depicted as being terrorist sympathizers or supporters because of being Muslim.
Muslim women are too often depicted as being terrorist sympathizers or supporters because of being Muslim.
But during Salman's trial, even the prosecution admitted there was no evidence that she was ever radicalized or supported any terrorist organization. Even the confession the prosecution touted as evidence was misleading. The confession was written by an FBI agent who interrogated Salman for 11 hours with no legal counsel, accompanied by threats that they would take her son away from her and place him in a Christian home.
Another component of gendered Islamophobia is the trope that Muslim women are submissive, oppressed and consent to domestic abuse and violence as part of our Muslim identity. The government's prosecution was rooted in this logic: Prosecutors refused to take into account that Salman was a victim of domestic violence at the hands of Mateen as opposed to his collaborator. As reported in the New York Times, Noor was abused, raped and isolated from her family, yet the prosecution depicted Salman as a greedy terrorist supporter — even though it was stated at trial that Mateen only gave her $20 each week and controlled her every movement.
After surviving the violence and isolation to which Mateen subjected her, the FBI and the prosecution added to her trauma by charging her with complicity in his crimes, incarcerating her, separating her from her child and subjecting her to prolonged solitary confinement.
After surviving the violence and isolation to which Mateen subjected her, the FBI and the prosecution added to her trauma.
Her prosecution continued the cycle of dehumanization and terror Salman experienced in her marriage to Mateen. And, in today's climate of Islamophobia and the War on Terror, her prosecution has alarming repercussions for Muslim women and for all survivors of domestic violence and sexual assault who are criminalized for the actions of their abusive partners.
It is hopeful that a system which has often found Muslims guilty of material support charges without the presence of strong evidence, let alone a system that continues to criminalize survivors of abuse, acquitted Noor Salman. Still, given the barriers faced by formerly incarcerated people and those publicly associated with Muslims who are terrorists, Salman will need the support of our communities to rebuild, heal and live with a minimum of stigma and shame. She is also a victim of the mass murderer who took so many lives at Pulse, and has much healing to do.
But we additionally need to hold institutions like the FBI and prosecutors accountable for destroying the lives of survivors of abuse in their pursuit of a living person to blame for the terrible actions of a dead one. Perhaps, at least, this acquittal — if not the trauma of the prosecution itself — will give prosecutors and investigators pause before they use guilt by association as a standard for targeting Muslim women like Noor Salman.
Darakshan Raja is the co-director of Justice For Muslims Collective, a community-based organization that works on tackling structural Islamophobia. It was one of more than 100 organizations that supported dropping the prosecution of Noor Salman.
Climate change: Area of forests the size of France has regrown worldwide since 2000 | Climate News
An area of forests larger than France has regrown around the world since 2000, new data suggests.
A mapping study undertaken by the Trillion Trees project found that almost 59 million hectares of forests have grown back worldwide since the turn of the millennium.
The regrown forest area could store almost 5.9 billion tonnes of carbon dioxide, which is more than the annual emissions of the US.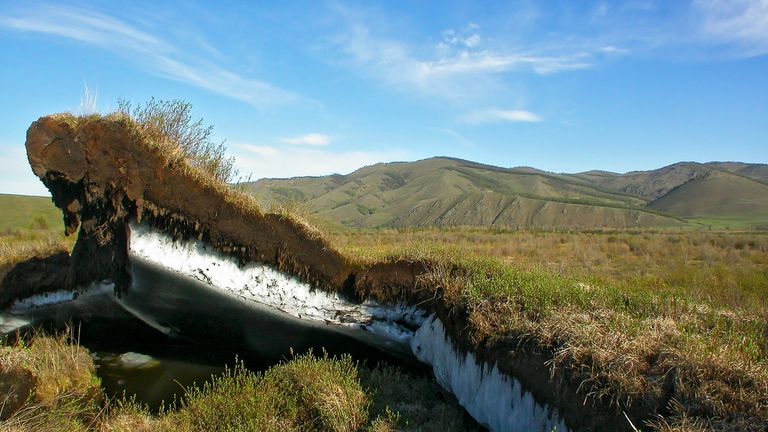 But environmentalists warn "vastly" more hectares of trees are being burned and cut down each year.
The study is a joint venture between WWF, BirdLife International and Wildlife Conservation Society, which looks at areas around the world where woodlands are regenerating.
They range from active restoration, where native trees and shrubs are planted, assisted natural regeneration, where the forest is encouraged to regrow by measures such as clearing invasive species or fencing land to prevent grazing and "spontaneous natural regeneration" where trees come back of their own accord.
The study highlights areas such as the Atlantic Forest in Brazil, where 4.2 million hectares have regrown since 2000, through planned efforts to restore the forest, more responsible industry practices and human migration to cities.
In Mongolia's northern boreal forests, the study suggests 1.2 million hectares of forest have regenerated in the last 20 years, in part down to work undertaken by WWF and the Mongolian government's increased emphasis on protected areas.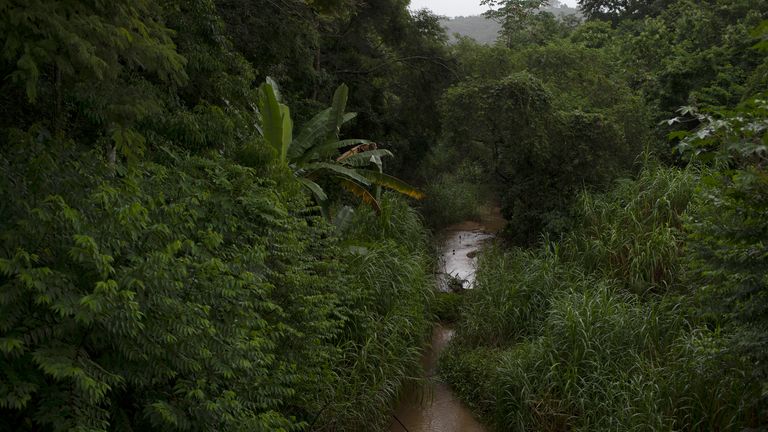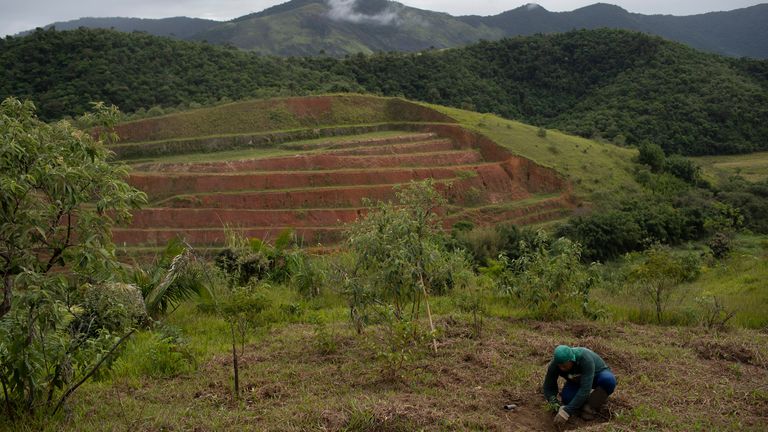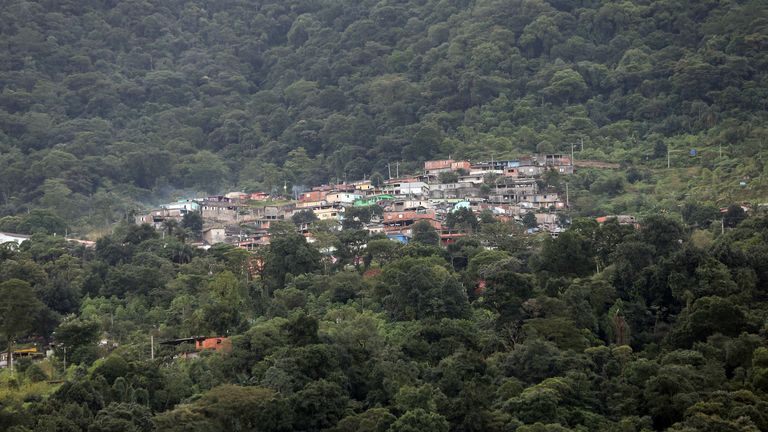 Central Africa and the boreal forests of Canada are also regeneration hotspots, according to the study, which examined more than 30 years of satellite data.
The survey comes after a report from WWF earlier this year which highlighted that forests almost twice the size of the UK was destroyed in global hotspots around the world between 2004 and 2017.
William Baldwin-Cantello, director of nature-based solutions at WWF, said that to avoid dangerous climate change and reverse the loss in nature, there is a need to halt deforestation and restore natural forests.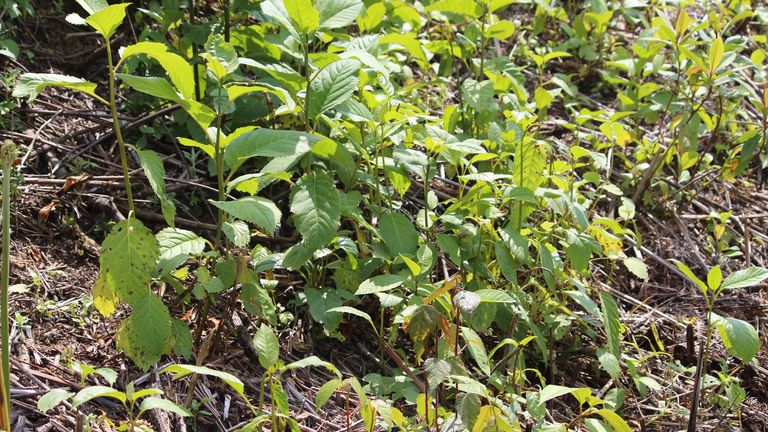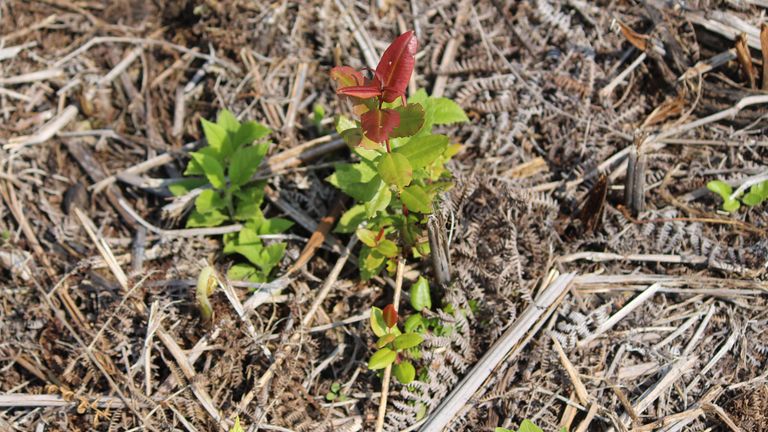 "We've known for a long time that natural forest regeneration is often cheaper, richer in carbon and better for biodiversity than actively planted forests.
"This research tells us where and why regeneration is happening, and how we can recreate those conditions elsewhere," Mr Baldwin-Cantello said.
Subscribe to ClimateCast on Spotify, Apple Podcasts, or Spreaker.
"But we can't take this regeneration for granted – deforestation still claims millions of hectares every year, vastly more than is regenerated.
"To realise the potential of forests as a climate solution, we need support for regeneration in climate delivery plans and must tackle the drivers of deforestation, which in the UK means strong domestic laws to prevent our food causing deforestation overseas."
The UK's High Level Climate Action Champion for COP26 plus, why tea could be changing.

Sky News has launched the first daily prime time news show dedicated to climate change.
The Daily Climate Show is broadcast at 6.30pm and 9.30pm Monday to Friday on Sky News, the Sky News website and app, on YouTube and Twitter.
Hosted by Anna Jones, it will follow Sky News correspondents as they investigate how global warming is changing our landscape and how we all live our lives.
The show will also highlight solutions to the crisis and show how small changes can make a big difference.
Public praised for 'heroic' acts in detaining attacker in NZ supermarket stabbing | World News
Shoppers and staff at a New Zealand supermarket have been praised for their courage in trying to stop an attacker armed with a knife while waiting for police to arrive.
The man stabbed four people, including two employees at the Countdown supermarket in the South Island city of Dunedin on Monday.
All four victims are in hospital, with three in a serious but stable condition, while the fourth is described as being in a moderate condition.
According to NZ media reports, one is a Department of Corrections officer, one is his wife (a nurse), the third is a manager at the supermarket and the other is a female employee.
New Zealand Police superintendent Paul Basham said he had watched CCTV footage of the attack and the efforts of bystanders to detain the man until police arrived were "nothing short of heroic".
"This was a fast-moving and extremely traumatic event for every person in the supermarket – for the victims who were stabbed, for those who were present who tried to intervene and those who had to flee to a place of safety.
"What I can say is that those who intervened, some of whom became injured themselves, I think have acted selflessly and with great courage to prevent this man from hurting anybody else," he said.
A man, 42, has been charged with four counts of attempted murder and he will appear in court later today.
He was also injured in the attack and was treated under police guard.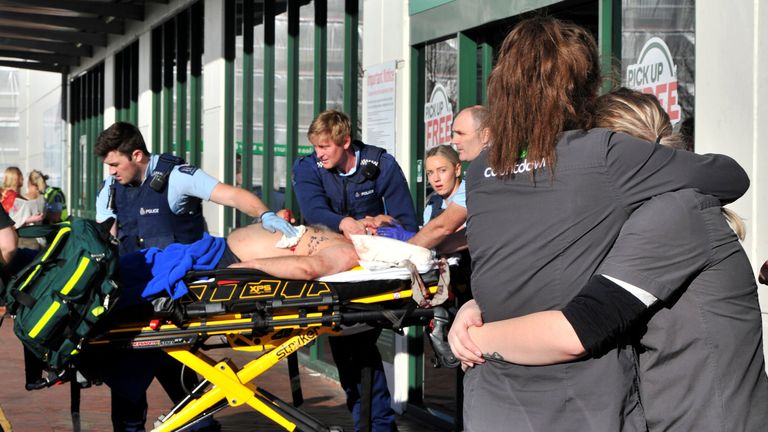 The motivation for the attack has not been confirmed, with Mr Basham saying: "On the face of what we currently know, we believe this was a random attack".
New Zealand Prime Minister Jacinda Ardern also praised the actions of those in the supermarket during the attack, describing them as "courageous acts…to protect those around them".
Supermarket chain Countdown said employees were "shocked and devastated" by what had happened, adding: "We are deeply upset that customers who tried to help our team members were also injured".
The company said its priority is the injured employees and "caring for our wider team in the wake of this extremely traumatic event".
COVID-19: Overweight and obese more likely to test positive for the virus | World News

People with a higher body mass index – BMI – are more likely to test positive for the virus that causes COVID-19, a study suggests.
Research by Chaim Sheba Medical Centre in Israel found that people who are overweight – with a BMI between 25 and 29.9 – are 22% more likely to contract the virus.
The figure for people who are obese – with a BMI between 30 and 34.9 – rises to 27%.
For those who are morbidly obese, with a BMI at or above 40, the risk increases by 86%.
Some 26,030 people were tested between 16 March and 31 December last year and 1,178 positive COVID-19 tests were recorded.
Even after age, sex, and other medical conditions were considered, the relationship between BMI and the probability of a person testing positive remained significant, the researchers found.
The study authors concluded: "As BMI rises above normal, the likelihood of a positive SARS-CoV-2 test result increases, even when adjusted for a number of patient variables.
"Furthermore, some of the comorbidities associated with obesity appear to either be associated with an increased risk of infection or to be protective."
People with diabetes were 30% more likely to test positive, while the likelihood was six times greater for those with high blood pressure.
But the risk was reduced for those with a history of stroke (by 39%), ischemic heart disease (by 55%) and chronic kidney disease (by 45%).
The researchers were unable to explain this.
Also, research by the IRCCS Policlinico San Donato research hospital in Italy, has found that abdominal obesity is more important than general obesity in predicting the severity of chest X-ray results in coronavirus patients.
Abdominal obesity is fat around the waist as opposed to general obesity, which is determined by BMI.
Chest X-ray severity scores were calculated by dividing each lung into three zones, with each one scoring a maximum of three points – zero for normal lung performance and three for poor function.
Some 59% of patients with abdominal obesity had a high score, whereas this was true for just 35% of those without abdominal obesity.