Laura Ingraham loses advertisers after criticizing Parkland student David Hogg
"For me it hurts to be rejected from college, obviously," he said.
A spokesman for Cal Poly San Luis Obispo declined to comment. But CSUSM's associate vice president of enrollment, Scott Hagg, indicated that the teenager would be more than welcome at the school.
"A lot of people have been encouraging him to visit, and I think he'd be warmly received," he said.
Hogg visited Southern California in summer and was interviewed by a local television news crew about a confrontation between a lifeguard and a bodyboarder in Redondo Beach that the teen had captured on video. Because of his appearance on a local Los Angeles TV channel, some conspiracy theorists said this bolstered their claim that he is a "crisis actor."
UCLA spokesman Ricardo Vazquez said he couldn't comment on a specific applicant.
"UCLA does not change admission decisions based on new public information," he said. "However, applicants who are not admitted are afforded the opportunity to submit a formal appeal to their admission decision."
Independent college admissions counselor Elizabeth LaScala said that Hogg could indeed appeal his rejection and bring up his transformation into a national figure.
"These are things he would want to add, but not as, 'look how wonderful I am,' but that he has changed, that he's more proactive, more capable of making important decisions about how he uses his time and how he leads his peers," she said.
CSUSM's Hagg, meanwhile, suggested that his campus just might fit the bill for someone trying to change the world. After the Feb. 14 shooting that took the lives of 17 people at his school, Hogg helped to put gun control back in the forefront of national discourse.
It's important for prospective students, administrator Hagg said, "to meet with faculty members and fellow students to see the surroundings and find out if this is the place where someone could continue their advocacy and move the discussion forward."
"It's not just about his education," he said. "It's about his mission."
CORRECTION (March 30, 2018, 10 a.m. ET): A previous version of this article misstated the date of the shooting at Marjory Stoneman Douglas High School in Parkland, Florida. It was Feb. 14, not Feb. 15.
COVID-19: France tourist hotspots missing UK visitors as amber rating keeps holidays off the menu | World News
It's been a blowy, blustery day in Brittany. There was a bracing wind and a few brave souls in the sea.
It all felt very British.
But for the British desperate to get abroad, a French holiday is still effectively off-limits.
Its amber rating means people should not be travelling there for leisure trips. For those who do go, it will mean a test before leaving, two more upon return and 10 days in quarantine.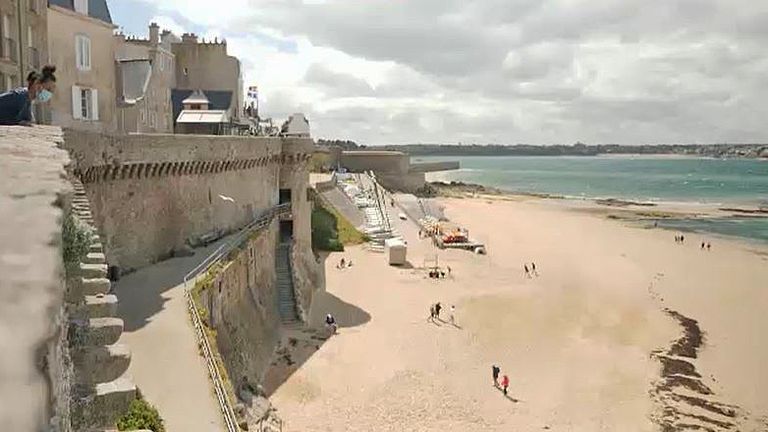 Saint-Malo is a coastal town that relies heavily on tourism.
Atop the old fortress wall is the town's oldest creperie. In the 18th century the building housed soldiers, the mission then was to keep the British at bay.
But now they are welcomed with open arms and local specialities.
The owners say they're really missing tourists from across the Channel.
"We're used to speaking English every day," says restaurant worker Magali Garncarzyk. "But for a year now there have hardly been any British tourists."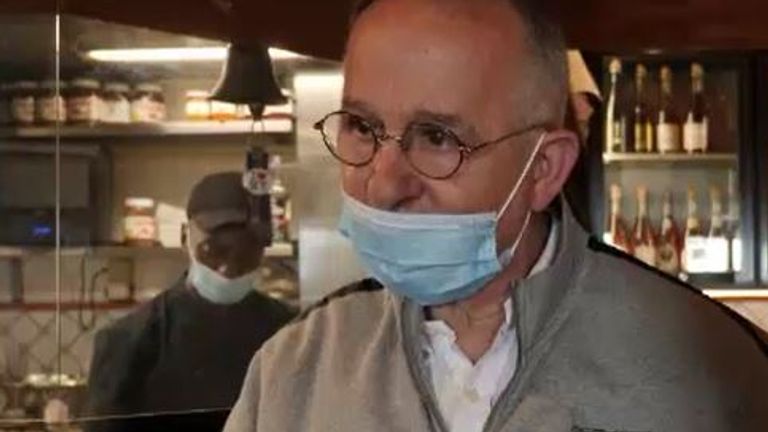 It's had an impact says her boss, Alain Cabot: "In terms of visitors, the British were the first who started coming to Saint-Malo, mainly due to the ferry connections, so that cuts off quite a large number of tourists."
France is the second most popular destination for British tourists after Spain. Pre-COVID, in excess of 10 million people travelled here every year .
It won't be that way this year and the impact is already being felt by numerous small businesses.
Mont-Saint-Michel, a tidal island topped by an 11th century abbey, is one of France's top tourist attractions and would normally welcome 2.5 million tourists a year to its cobbled streets and quicksand bay.
This is the first weekend the French are being allowed to travel further than 10km (6 miles) from their homes.
It's a small relief to tourist businesses, but rows and rows of car parking bays stood empty and just a handful of people strolled onto shuttle buses that would usually have seen long queues.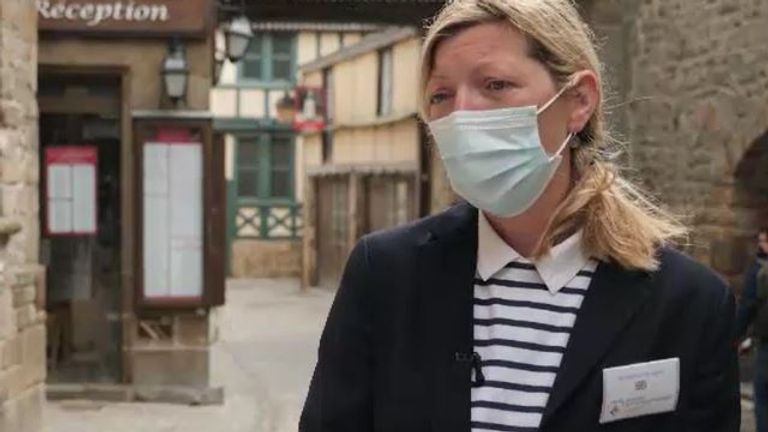 In the town, cafes and shops are still shuttered, and when they reopen they'll need custom.
Julie Dion works in the tourist office and says almost 100% of enquiries at the moment are from the French. But it may not be enough.
"It is very worrying," she says.
"We don't know how many people are going to arrive. It was a guaranteed place where we were very busy every day, so will there be enough tourists for the businesses to continue to run as they were?"
It's having a personal impact for her too.
She's originally from Wales, all her extended family are still there and she hasn't been back for over two years.
Julie says the cost of multiple tests for herself, her husband and her three children make the journey prohibitive.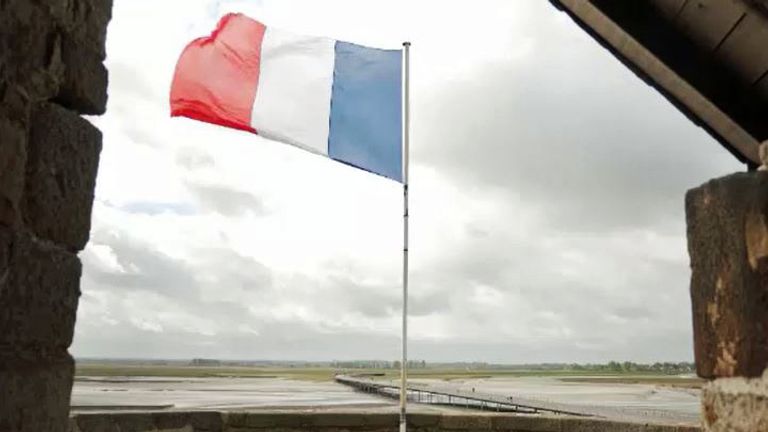 "It's very sad, it's really difficult. It'll be a long, difficult time now away from family," she says.
Like all countries, France's rating will be reviewed every three weeks, but while cases are still high here and vaccinations low, the chances of a French holiday remain distant.
Afghanistan: Children among at least 40 killed by bomb near Afghanistan school | World News

At least 40 people – including many students – have been killed after a bomb exploded near a school in west Kabul, according to an Afghan government official.
At least 50 are also reported to have been injured by the blast.
Four-year-old boy buys 918 SpongeBob ice lollies for $2,600 on Amazon | US News

Noah, a four-year-old from New York, loves SpongeBob. A lot.
In fact, he loves the absorbent and yellow and porous cartoon character so much that he decided to pop on Amazon for a spot of retail therapy.
Little did his mother know that he had purchased 51 cases of SpongeBob ice lollies – 918 of them to be exact – racking up a bill of $2,618.85 (£1,872).
The bulk order of popsicles was duly delivered to his auntie's house.
Amazon initially told Noah's mother, Jennifer Bryant, that they wouldn't take back the ice lollies – leaving the social work student stuck with the bill.
The retail giant has since been in contact to find a solution – and thankfully, the SpongeBob saga has a happy ending.
A fundraiser that was set up to help Ms Bryant pay for the ice lollies has now raised more than $14,000 (£10,000), with contributions flowing in from across the US.
Noah is on the autism spectrum, and his family say that (once the bill has been paid) all remaining funds will go towards his education.
Ms Bryant wrote on the GoFundMe page: "Thank you SO much for your mind-blowing generosity and support."