Australian rugby sevens captain James Stannard fractures skull after 'punch by Briton'
Australia's rugby sevens captain is in hospital with a fractured skull after a British man allegedly punched him outside a kebab shop.
James Stannard is in a stable condition after the "unprovoked" incident in the popular Sydney tourist area of Coogee in the early hours of Friday, Rugby Australia said.
There are doubts whether the 35-year-old will be able to play in the Commonwealth Games, which starts on Australia's Gold Coast on 4 April.
A 22-year-old British man has been charged over the alleged "one-punch" assault by South Wales Police, the organisation said.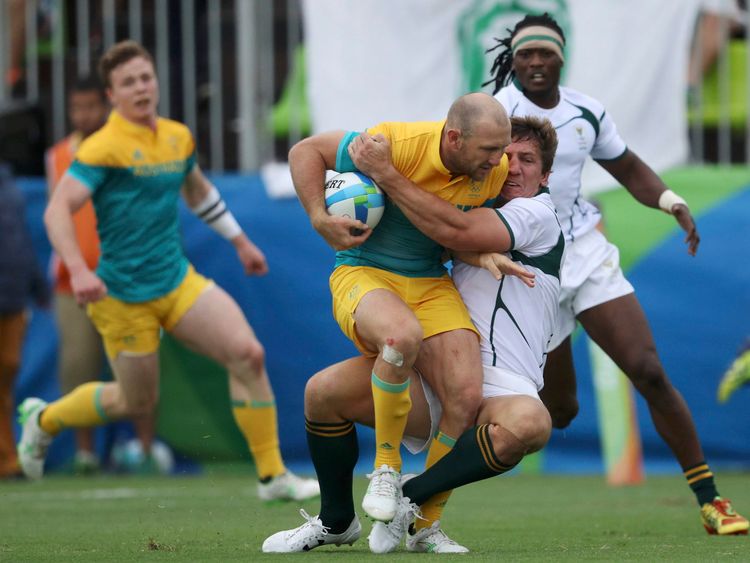 Stannard was with a group of teammates, including head coach Andy Friend, outside the Coogee kebab shop just after 3am.
Rugby Australia said Stannard had a conversation with the man before being punched in the head in an unprovoked attack.
Stannard is believed to have hit his head on the pavement and was taken to St Vincent's Hospital.
Several members of the Australian sevens team witnessed the attack, with Lewis Holland, Ben O'Donnell and the coach running after the attacker and detaining him until police arrived.
The team had attended a farewell dinner for Friend, who did not have his contract renewed by Rugby Australia and will leave the team later this year.
Stannard had played in a Commonwealth Games warm-up match in Sydney just hours before the incident.
He only recently replaced injured captain Lewis Holland.
The Games' rugby sevens programme runs from 13-15 April.
'Out-of-control' Chinese rocket set to crash back to Earth at unknown location in hours | World News
Remnants from a Chinese rocket are expected to fall back to Earth in an uncontrolled re-entry this weekend.
The rocket, called Long March 5B, was launched from Wenchang Space Launch Centre on 29 April to carry Tianhe – the first module of China's future space station – into orbit.
The spacecraft contains what will become living quarters for three crew on the space station and was the first of 11 missions needed to complete the station.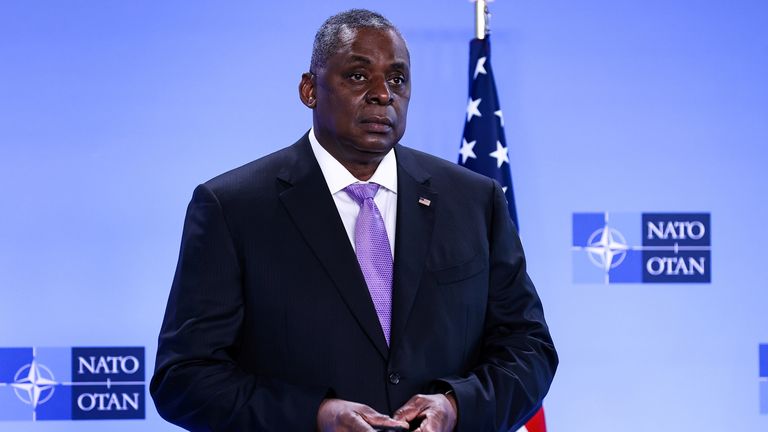 The body of the rocket is circling Earth and is about to enter the lower atmosphere.
Its exact point of descent "cannot be pinpointed until within hours of its re-entry", which is projected to occur on Saturday.
The US said on Thursday it was tracking the path of the object from the Vandenberg Air Force Base in California but that there were no plans to shoot it down.
"We're hopeful that it will land in a place where it won't harm anyone," US Defence Secretary Lloyd Austin said.
"Hopefully, in the ocean or someplace like that."
Mr Austin also indirectly criticised China, he said: "There should be a requirement to operate in a safe and thoughtful mode and make sure that we take those kinds of things into consideration as we plan and conduct operations."
Harvard-based astrophysicist Jonathan McDowell said potentially dangerous debris will likely escape incineration after streaking through the atmosphere at hypersonic speed but in all likelihood would fall into the sea.
Mr McDowell did add that there was a chance that pieces could fall over land, like in May 2020, when pieces from another Chinese rocket came down over the Ivory Coast, damaging several buildings but leaving no one injured.
Mr McDowell also said most countries design spacecraft in such a way as to avoid large, uncontrolled re-entries.
"It makes the Chinese rocket designers look lazy that they didn't address this," he said, calling the failure to do so "negligent."
In November, China launched a robotic spacecraft to bring back material from the moon's surface for the first time in more than four decades.

Based on its current orbit, the debris trail is likely to fall somewhere as far north as New York, Madrid or Beijing and as far south as southern Chile and New Zealand, Mr McDowell said.
Chinese state media have played down fears that the rocket could cause damage as a situation "not worth panicking about" and suggested it will fall somewhere in international waters.
The rocket launch is part of China's increasingly ambitious space programme, with Beijing planning at least 10 similar launches to carry equipment into orbit.
The space station will be complete by 2022, with China also planning to build a moon base in cooperation with Russia.
China is a late entrant in space exploration, only sending its first astronaut into space in 2003.
Jarryd Hayne: Former Australian rugby league player jailed for sexual assault | World News
Former Australian rugby league player Jarryd Hayne has been jailed for five years and nine months for sexual assault. 
In March, a jury found 33-year-old Hayne guilty of attacking a 26-year-old woman in her home in 2018.
He will have to serve a minimum of three years and eight months before being eligible for parole.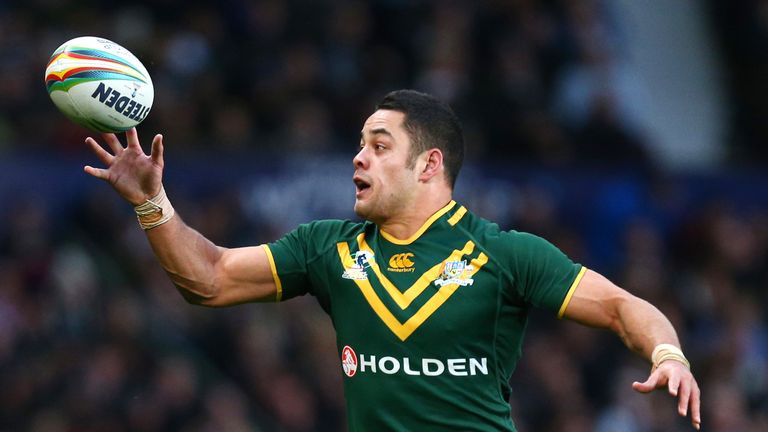 This was the second trial in the case after a jury could not come to a decision in December.
District Court Judge Helen Syme said on Thursday that Hayne was fully aware the victim was not consenting and went ahead anyway.
"The reliability and honesty of the victim's evidence was tested at length and in my view, her reliability was not in doubt," the judge said.
"She said no several times and the use of force was such that the victim had no prospect of stopping him physically.
"He was at least twice her weight at 100 kilograms and an athlete at the top of his form."
Hayne, who had a spell in the NFL with the San Francisco 49ers, had faced a maximum possible sentence of 14 years in jail.
The incident happened on the night of the 2018 NRL Grand Final when Hayne was in Newcastle for a friend's stag party.
Hayne played nearly 200 games for Sydney-based NRL team Parramatta Eels, winning the Dally M Medal, the league's highest individual honour, in 2009 and 2014.
The Sydney-born fullback scored 11 tries in 11 appearances for the Kangaroos, Australia's representative rugby league team, and was named in the NRL's team-of-the-decade for 2010-19.
Hayne was accused of sexual assault in a civil lawsuit brought by a woman in California in 2016 after police decided not to charge him over an alleged incident in 2015.
Hayne said at the time he "unequivocally and vehemently" denied the allegations.
The case was settled in 2019 before going to trial.
Donald Trump: Twitter suspends several accounts sharing posts from ex-president's website | US News
Twitter has suspended several accounts that have been set up to share posts from Donald Trump's website.
The micro-blogging site said the accounts broke the rules by helping the former president to circumvent a ban from the social network.
Mr Trump was banned from a number of platforms after his supporters stormed the US Capitol on 6 January.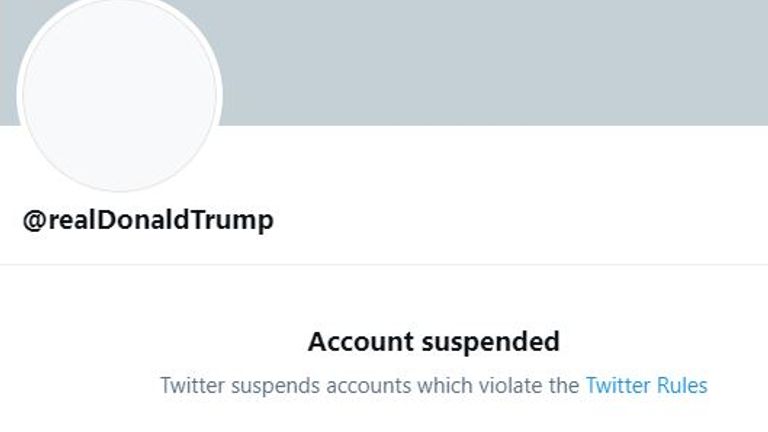 Twitter, where he had 88 million followers, has said its ban is permanent, regardless of whether or not Mr Trump runs for office in future.
Facebook upheld its own ban on Wednesday, and YouTube said it will restore the former president's channel when the risk of violence has decreased.
But also this week, Mr Trump added a page to his personal website which he called "From The Desk Of Donald J Trump".
The accounts suspended by Twitter included @DJTDesk, @DJTrumpDesk, @DeskofDJT and @DeskOfTrump1.
Mr Trump's page allows him to post messages that can be shared on social media by his followers.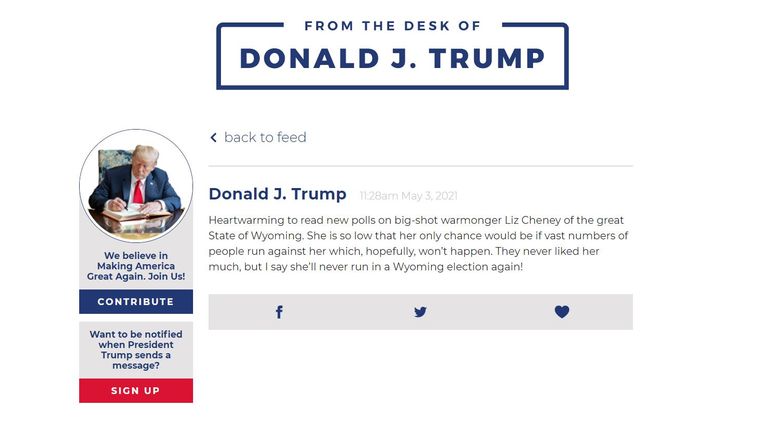 The content of his posts so far will not surprise supporters or opponents – he repeats his false claims about voter fraud in the last presidential election, and his criticism of Republicans who have not supported him.
A Twitter spokesman said: "As stated in our ban evasion policy, we'll take enforcement action on accounts whose apparent intent is to replace or promote content affiliated with a suspended account."
A Trump representative said they had nothing to do with the suspended accounts, and an adviser added that the former president wants to launch his own social media platform.