WW2 aircraft carrier's final resting place revealed
By Sharon Marris, News Reporter
The wreck of a US aircraft carrier sunk by the Japanese during the Second World War has been discovered off the coast of Australia.
The ship was found by a search team led by billionaire Microsoft co-founder Paul Allen, who has released footage of the remarkable find.
Despite being under thousands of metres of water for 76 years, the USS Lexington is remarkably preserved, her slime-covered guns are still in place and some of the aircraft she carried are still intact.
The five-pointed logo of the US Army Air Forces is clearly visible on the planes and, on one, an emblem of cartoon character Felix the Cat can be seen.
There are also four small Japanese flags painted on its fuselage, likely counting the plane's 'kills'.
Battle of the Coral Sea
The USS Lexington, known as Lady Lex, was part of an allied force that fought three Japanese aircraft carriers between 4 and 8 May, 1942, in the Battle of the Coral Sea.
It was the first battle between aircraft carriers but Lexington was hit by multiple torpedoes, badly damaged and 216 crew members killed.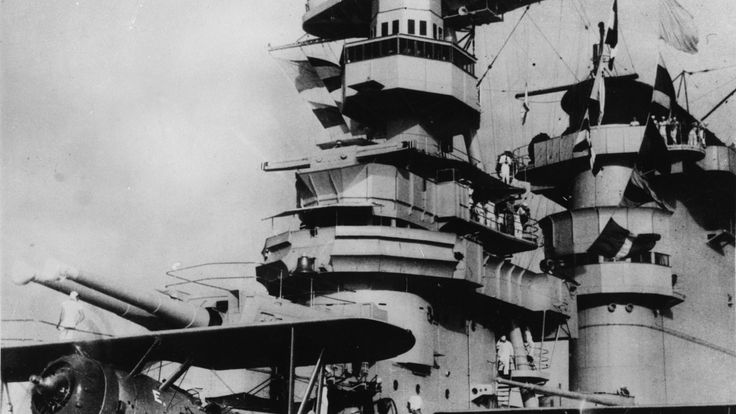 After a secondary explosion caused uncontrollable fires, the crew were told to abandon ship before the USS Phelps was ordered to sink the crippled ship to prevent it from falling into enemy hands.
It sank with 35 aircraft on board.
However, 2,770 crewmen and officers were rescued by US ships nearby, including the captain and his popular dog, a black cocker spaniel named Wags.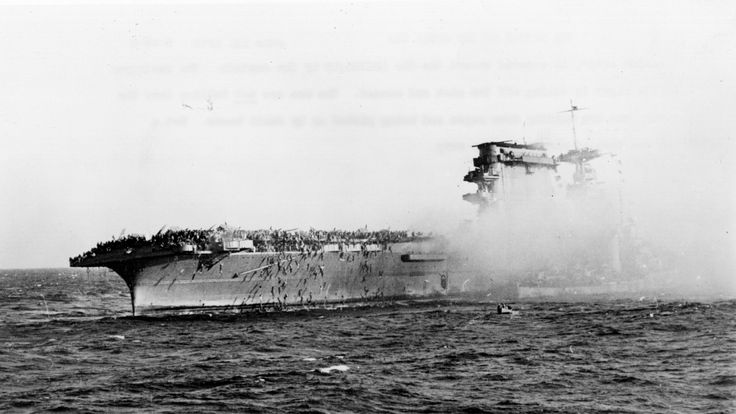 The Japanese side lost a light carrier and one of their fleet carriers was badly damaged.
The battle was seen as a turning point – the first time Japan's ambitions towards New Guinea and Australia suffered such a major setback.
A month later, the US and Japan met again, this time in the Battle of Midway, which turned the tide of the war in the Pacific.
Meanwhile, the USS Lexington disappeared, the first aircraft carrier claimed by the sea.
Her location remained the sea's secret for almost eight decades.
The Search
These days Paul Allen is well-known for his deep-sea explorations, which focus on finding sunken military ships with the help of his crew and research vessel Petrel.
He was behind the discovery of the USS Indianapolis, which sank in the Philippine Sea in July 1945 after being torpedoed by the Japanese.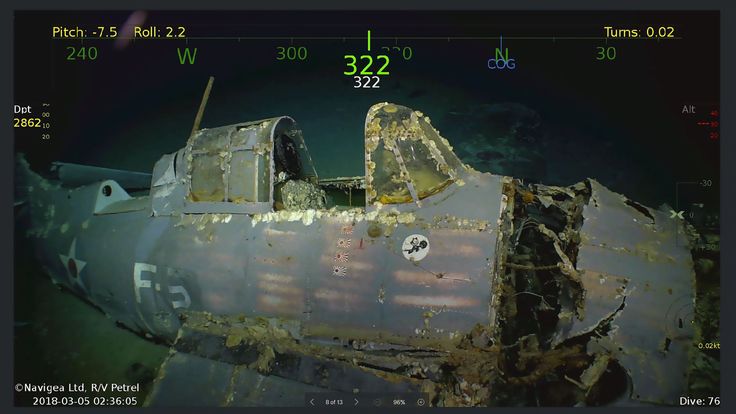 On his website, Mr Allen said his search for the USS Lexington was inspired by a desire to pay tribute to those lost on that tragic day in 1942.
He said: "To pay tribute to the USS Lexington and the brave men that served on her is an honour.
"As Americans, all of us owe a debt of gratitude to everyone who served and who continue to serve our country for their courage, persistence and sacrifice."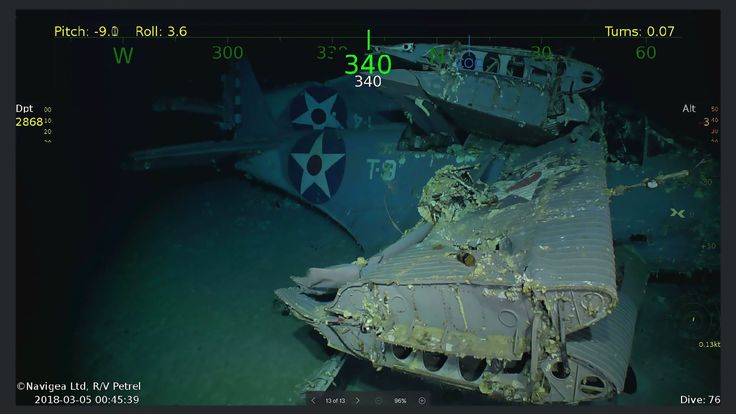 Mr Allen's director of subsea operations, Robert Kraft, added: "Lexington was on our priority list because she was one of the capital ships that was lost during World War Two.
"Based on geography, time of year and other factors, I work with Paul Allen to determine what missions to pursue.
"We've been planning to locate the Lexington for about six months and it came together nicely."
Finding Lady Lex
On Monday 5 March, RV Petrel found the long lost aircraft carrier some 3,000 metres (two miles) below the surface of the Pacific, around 500 miles off the eastern coast of Australia.
This may seem impressive, but the state of the art RV Petrel is capable of diving to twice that depth.
Eleven of the carrier's planes were also found, including Douglas TBD-1 Devastators, Douglas SBD-3 Dauntlesses and Grumman F4F-3 Wildcats.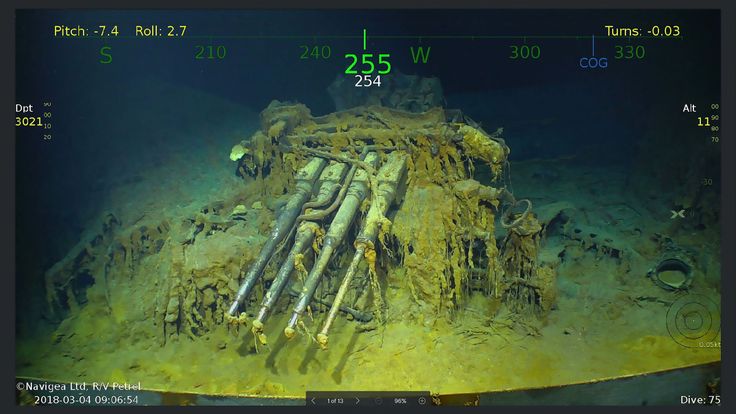 Admiral Harry Harris leads the US military's Pacific Command and his father was one of the sailors evacuated from USS Lexington.
On news of the successful research effort, he said: "As the son of a survivor of the USS Lexington, I offer my congratulations to Paul Allen and the expedition crew of Research Vessel Petrel for locating the Lady Lex, sunk nearly 76 years ago at the Battle of Coral Sea.
"We honour the valour and sacrifice of the Lady Lex's sailors – and all those Americans who fought in World War Two – by continuing to secure the freedoms they won for all of us."
COVID-19: America to give 500 million Pfizer coronavirus jabs to poorer countries | US News

The US is to distribute half a billion shots of the Pfizer vaccine to 100 other countries.
Some 200 million doses will be given out this year and 300 million in 2022.
It comes as US President Joe Biden said before leaving for the G7 summit in Cornwall that he would be announcing a vaccine strategy for the world.
The US would pay for the doses at a "not-for-profit" price, according to the New York Times, which said the plan could be officially announced on Thursday.
America is well advanced in its vaccine rollout but campaigners have called for richer countries to do more to help protect developing nations.
The World Health Organization's Covax scheme is aiming to remedy what some have called "vaccine apartheid" by working with governments and manufacturers to ensure an equitable distribution of COVID jabs.
It aims to deliver two billion doses in 2021, and 1.8 billion doses to 92 lower income economies by early 2022.
It is not yet clear if America would distribute the 500 million Pfizer jobs completely or partially through Covax.
British woman develops sepsis after crocodile attack in Mexico | World News
The condition of a British woman bitten by a crocodile in Mexico has deteriorated after she developed sepsis, her sister says.
Melissa Laurie, 28, is in an induced coma in a Mexican hospital after being attacked by the reptile while swimming in Manialtepec Lagoon, near Puerto Escondido, about 450 miles (724km) southeast of Mexico City.
Her twin, Georgia, managed to pull her to safety while punching the crocodile in the face, according to their older sister Hana.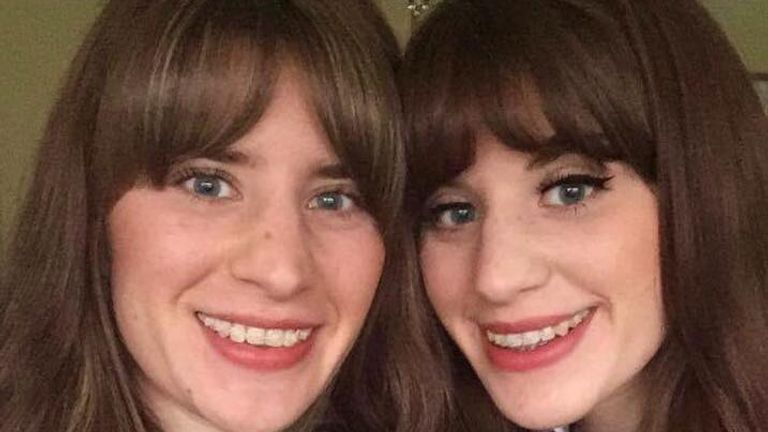 The twins, from Berkshire, were both taken to hospital.
Georgia was released after treatment for injuries to her hands, but Melissa has developed sepsis.
Hana told BBC Breakfast: "I spoke to Georgia overnight, she's doing much better, she's really frightened and a little bit high on adrenaline and pain killers… but Melissa's situation is still really serious, we're not relaxing just yet.
"She's still intubated, in a medically-induced coma and she has now developed sepsis.
"She had a lot of water and grass in her lungs because crocodiles try to drown people.
"She's got some bite wounds across her tummy and her legs, some of those have become infected as well. It managed to tear her bowel, so [it's] quite stressful."
Hana, 33, has previously said the family is waiting to hear how much help they will get from the twins' insurers towards medical costs.
But meanwhile, a GoFundMe page has been set up to raise money for medical treatment – hitting £38,000 as of Wednesday afternoon – and the twins' father, Sean, is preparing to head to Mexico.
The family has been put in touch with an English-speaking doctor, Dr Esteban Bolanos, who is keeping them updated on Melissa's condition.
Hana has previously said that the twins booked a tour through their hostel, but later found out their guide was not registered and had taken them to what turned out to be an unsafe swimming spot.
"They asked if the water was safe and were told it was, and evidently that's not the case," she told BBC Breakfast.
"They're not naive people, Georgia and Melissa are experienced with animals, Georgia's a great diver, which is how we think she managed to save her life.
"It's magic twin stuff meets her amazing training in water safety, and just a real big dose of that famous Laurie girl attitude."
El Salvador votes to become first country to use Bitcoin as legal tender | World News
Bitcoin will be used as legal tender in El Salvador after President Nayib Bukele's proposals to embrace cryptocurrency were approved by congress.
On Tuesday night, lawmakers voted in favour of the plan with 62 out of 84 possible votes.
The country's president made the proposal at a Bitcoin conference over the weekend and the vote in favour means that the cryptocurrency can be used for any transactions in El Salvador – unless a business is unable to provide the technology needed.
The #BitcoinLaw has been approved by a supermajority in the Salvadoran Congress.

62 out of 84 votes!

History! #Btc🇸🇻

— Nayib Bukele 🇸🇻 (@nayibbukele) June 9, 2021
People won't be forced to use Bitcoin and the US dollar will remain the country's official currency.
Mr Bukele said his government had made history by becoming the first nation to use Bitcoin as legal tender.
Other countries in South America, including Venezuela and the Bahamas, have introduced digital currencies, though none had adopted the original cryptocurrency, Bitcoin.
Mr Bukele has said the move would increase financial inclusion, investment, tourism, innovation and economic development.
The law will take effect 90 days after its official publication and the Central Bank and financial regulators will publish implementing rules in the meantime.
Mr Bukele's New Ideas party holds a supermajority in the new congress, which was seated on 1 May.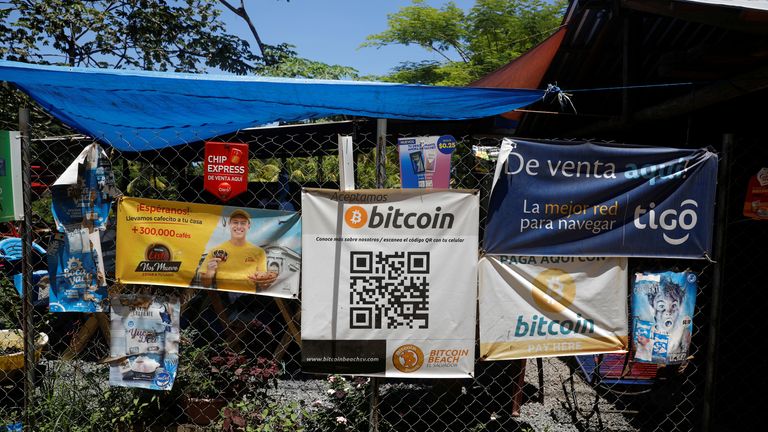 Bitcoin is an alternative to state-backed currency and no central bank or other financial institutions have any say in its value, which is set entirely by people trading it, and the exchange rate between it and the US dollar in El Salvador will be set by the market.
The legislation established a government trust fund that will guarantee automatic convertibility to dollars.
Carlos Carcah, a professor at El Salvador's Superior School of Economics and Business, argued that adoption of Bitcoin as legal tender "is not necessary, nor convenient".
He added: "As long as there is someone who accepts payment with Bitcoin, the same as they accept dollars, there wouldn't be problems."
He noted that Bitcoin is extremely volatile, so investors "run the risk of becoming rich and the next day being poor".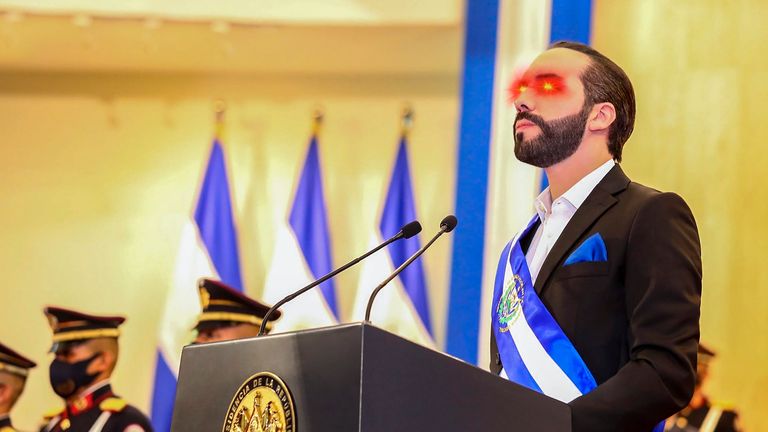 Subscribe to the Daily podcast on Apple Podcasts, Google Podcasts, Spotify, Spreaker
Opposition lawmaker Rodrigo Ávila argued the legislation was not sufficiently discussed by the Legislative Assembly before its passage.
The El Salvadorian economy relies on money sent home from people living abroad and last year almost $6bn was sent home by those nationals – about 16% of the country's gross domestic product.
Mr Bukele has said Bitcoin could eliminate the costs of sending that money home.