Trump slams the brakes on Obama gun-safety measures
WASHINGTON — In the wake of the Parkland, Fla., high school shooting, President Donald Trump vowed to use his executive authority to enact gun control through the Bureau of Alcohol, Tobacco, Firearms and Explosives. But over the past year, the ATF has been moving in the opposite direction, delaying new gun-safety rules that the Obama administration had been developing.
As part of Trump's government-wide push for deregulation, the ATF has stalled a number of gun regulations that had been moving forward under Obama, including a new requirement to make secure gun storage or safety devices more widely available. Last year, the administration formally reclassified the proposed gun storage rule and other regulatory changes as "long-term actions," indicating the ATF was not expecting to act on them within the next year.
Under Obama, the ATF had drafted a rule that would require gun dealers to make secure gun storage or safety devices available anywhere that firearms are sold to unlicensed individuals.
"That is something that could really save a lot of lives," said Avery Gardiner, co-president of the Brady Campaign to Prevent Gun Violence. "Dealers have an important role to play in terms of preventing gun deaths in this country."
"This is a no-brainer if you want to promote gun safety," said Daniel Webster, director of the Johns Hopkins Center for Gun Policy and Research, who added that safe storage could help prevent teen suicides, accidental shootings, school shootings and gun thefts.
Formal changes to regulations can take years, and the gun storage requirement had been moving toward the finish line in 2016. But the Trump administration announced in July that it would be put on the back burner, and reaffirmed the decision in December.
Asked why it had delayed the gun regulations, ATF referred NBC News to the White House, which did not respond to a request for comment.
The Trump administration took the same steps on proposed changes to existing prohibitions on gun sales to those determined by a court to be mentally ill. Under the 1968 Gun Control Act, those who are deemed mentally incompetent to stand trial or who are involuntarily committed to a mental institution are barred from buying or selling guns that have crossed state lines.
Obama's Justice Department proposed expanding the prohibitions to those who were found guilty but mentally ill by a court, as well as those who were involuntarily committed to outpatient mental institutions.
Lindsay Nichols, federal policy director for the Giffords Law Center to Prevent Gun Violence, said that the proposed change would have been "a significant step forward" in keeping guns out of the hands of high-risk individuals, as these federal regulations affect which records have to be reported in the background check system.
Nichols notes that the 2007 Virginia Tech shooter who killed 32 people had been court ordered to receive outpatient treatment, but his involuntary admission did not show up in the background check system, due to the loophole in state and federal laws.
Virginia officials tightened up the laws in the aftermath of the 2007 massacre. But not all states have such requirements, which is why Nichols believes the Trump administration should push forward with the proposed change, rather than delaying it further.
"There's no question that they should just finish this process," Nichols said. "It wouldn't be a dramatic change but it codifies something in a way that's helpful in implementing already existing laws."
The ATF's moves last year are part of a broader pattern across the administration, notwithstanding the president's latest promise to ban bump stocks: On Trump's inauguration day, a senior ATF official proposed rolling back a host of gun regulations in a white paper he wrote with the help of an industry lobbyist. The administration has taken other steps to relax current gun rules in its first year, following on Trump's campaign promises to uphold the Second Amendment and support the National Rifle Association.
Gardiner says that ATF may have a good reason not to prioritize regulations that would have a minimal immediate impact, like a proposed change to identification markers on gun silencers. Despite Trump's recent pronouncements, the ATF and other federal agencies have limited statutory authority to regulate guns, and it's unclear whether the administration would be allowed to ban bump stocks without Congress.
The ATF, moreover, has already been struggling with a lack of staff and other resources that it needs to carry out basic tasks like gun dealer inspections. Under the Obama administration, the agency's last significant move on the mental illness regulation was in 2014, even while classifying the rule as being in its final stage.
But Gardiner and other advocates believe that Trump administration should still account for its decision to delay gun safety measures that had been moving forward, particularly in light of Trump's latest promises to act.
"It's directly at odds with what Trump has claimed is going to be a renewed interest in gun control regulations," said Amit Narang, regulatory policy advocate at Public Citizen.
Unbelievable! Labour Party tells Boris Johnson to follow BARNIER's advice on Brexit
LABOUR urged Prime Minister Boris Johnson to "heed Mr Barnier's advice" in the House of Lords this afternoon.

Source link
Beach club tied to Sen. Whitehouse denies claims it's 'all-white'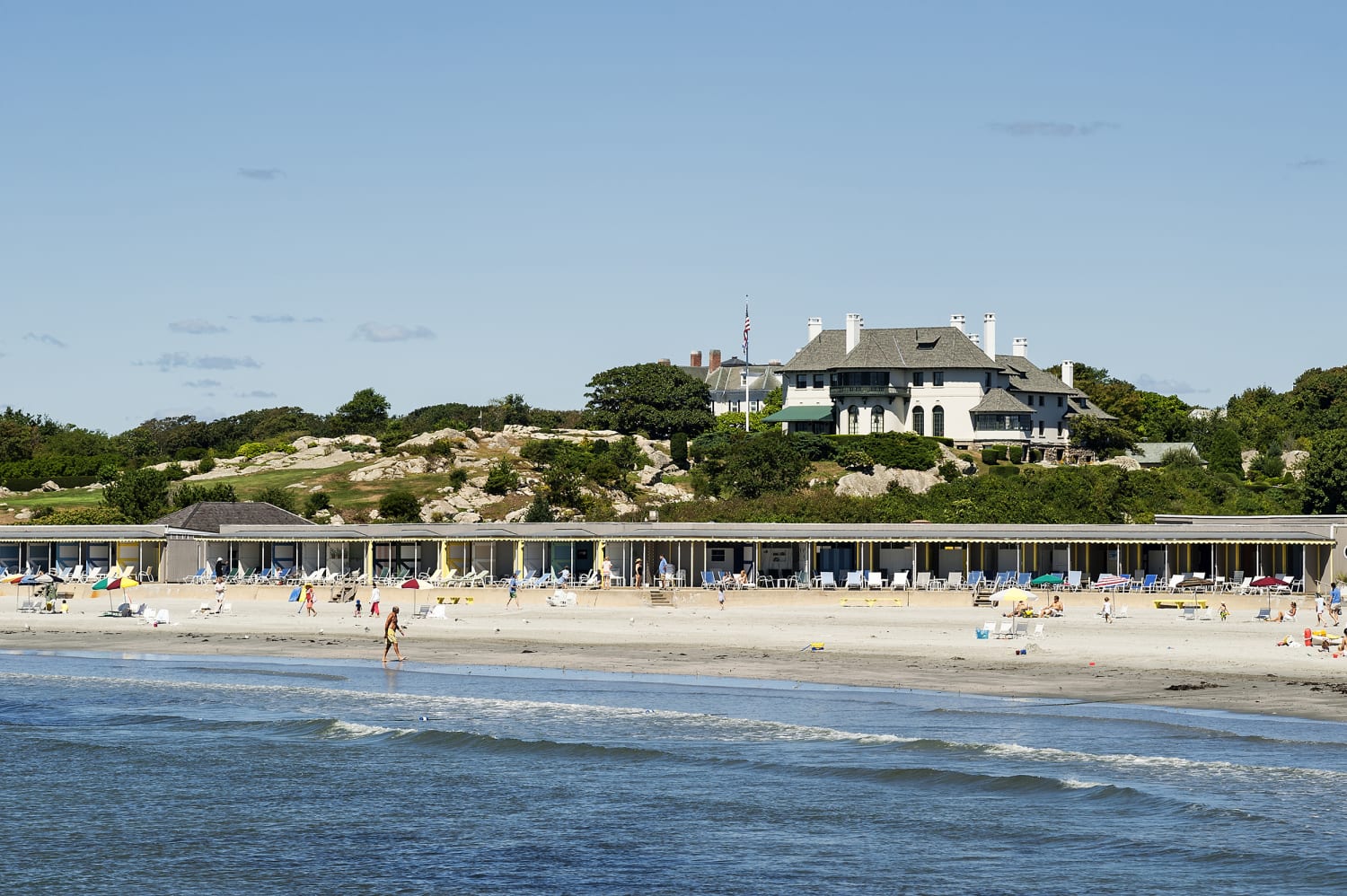 NEWPORT, R.I. — An exclusive Rhode Island beach club tied to Democratic U.S. Sen. Sheldon Whitehouse has broken its silence to defend itself from claims that it's for white people only after the controversy garnered national attention.
Bailey's Beach Club in Newport said in a statement Wednesday that the recent characterizations are "inaccurate and false," The Providence Journal reports.
The organization, known formally as the Spouting Rock Beach Association, said its members and their families include "people of many racial, religious, and ethnic backgrounds" from across the globe, though it declined to elaborate.
Jack Nolan, the club's general manager, told the newspaper the club's membership information is private.
WPRI-TV also reports the club's president, Alexander Auersperg, also sent a message to members Wednesday in which he stressed the club does not "discriminate against any race, religion, or ethnic background when it comes to our membership process or to the hiring of our staff."
Whitehouse, who was first elected in 2006, has faced criticism for years for being a member of the exclusive club as the scion of a wealthy family.
The latest flare up came after a local website, GoLocalProv, asked him recently whether the club was "all-white." Whitehouse said the club was still working on diversifying membership and that he was "sorry it hasn't happened yet."
He's since stressed the club does include non-white members and that the website's original assertion that it's "all-white" was incorrect.
Whitehouse has also said he's not officially a member, though his wife, Sandra, is a prominent member of the institution, which dates to the 1800s and whose members over the years have included royalty and Gilded Age families like the Vanderbilts and Astors.
On Wednesday, the senator also disclosed he belongs to a sailing club in Newport which doesn't have a diverse membership. He apologized for not pushing that organization, which he didn't name, to do more to address it.
"I commit to working with the club and the community to build a more inclusive membership and to better connect with the local community," Whitehouse said, according to the Journal.
Martin Lewis shuts down Remainer James O'Brien 'making mountain out of molehill' on Brexit
MARTIN LEWIS has shut down Remainer James O'Brien after one of Britain's biggest mobile networks announced roaming charges for Britons travelling to the EU.

Source link