Thai efforts to protect location for DiCaprio film The Beach from tourist damage
Tourist boats could be banned from entering the world famous bay where the blockbuster film The Beach was set.
Thai officials are considering enforcing the restriction in Maya Bay between June and September to protect the reef.
Up to 5,000 people a day visit the small stretch of sand on the island of Koh Phi Phi Leh, arriving on hundreds of boats which have damaged the delicate coral.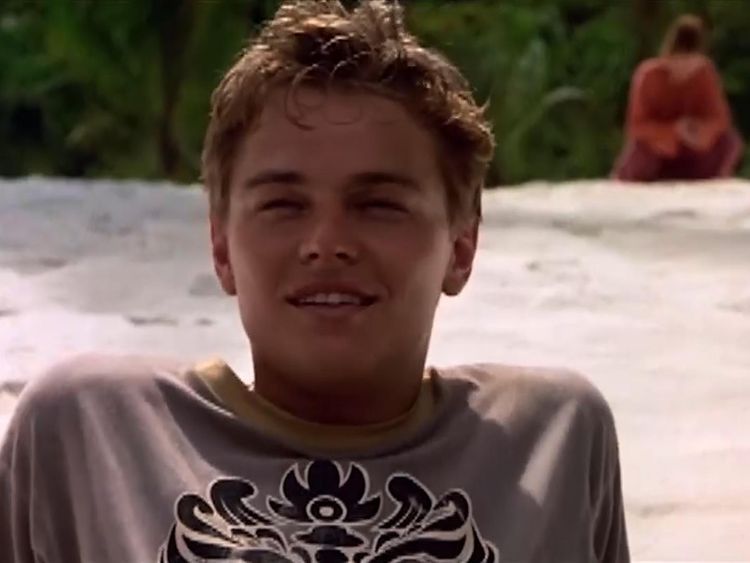 Tour guide Adam Gardener has lived and worked in the area for three years and says some tourists and operators don't respect the environment.
He told Sky News: "They throw full on trash bags off the boats here sometimes, they bring the boats right in regardless if the boats are knocking corals and destroying everything. There's just not a lot of respect for Koh Phi Phi anymore."
The powder white sands and crystal waters are some of the most famous in the world after being used as the backdrop for Danny Boyle's 2000 film The Beach starring Leonardo DiCaprio.
Its popularity over the last 18 years has taken its toll on the environment with reports up to 80% of the coral in the bay has died.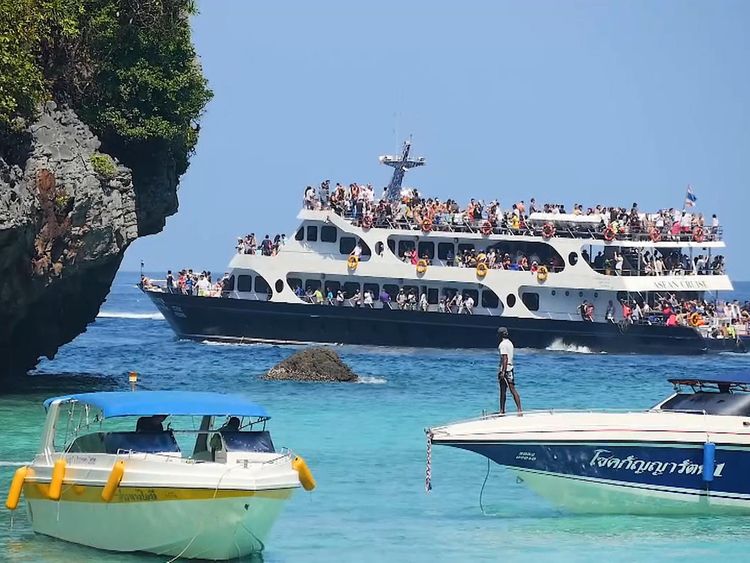 Some has been destroyed by anchors being dropped on it, people standing on it and pollution from sun cream and gasoline.
Tourism is vital to the local economy, more than two million people visited the Koh Phi Phi National Park last year generating millions of pounds.
Every visitor who steps on the beach is charged an entrance fee of 400 Thai baht (£10).
The President of Phi Phi Tourist Association, Watrapol Jantharo, rejected reports that the beach will be totally closed, instead telling Sky News that tourists would have to access it from the other side of the island.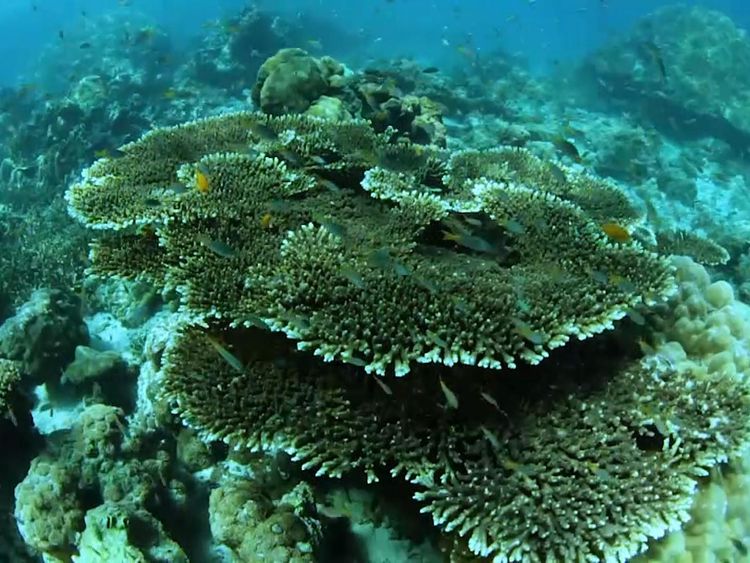 Local conservationist and diver Andrew Hewett supports the plan to restrict access but said the area would need regular breaks if it was to recover.
His team have been growing and replanting coral a few minutes from Maya Bay where the water is now teaming with life.
He warned it was important to ensure the environment at the alternative entrance wasn't also damaged.
"My concern is with the amount of boats in Maya Bay right now is whether there's going to be enough room in this particular bay for that many the boats," he said.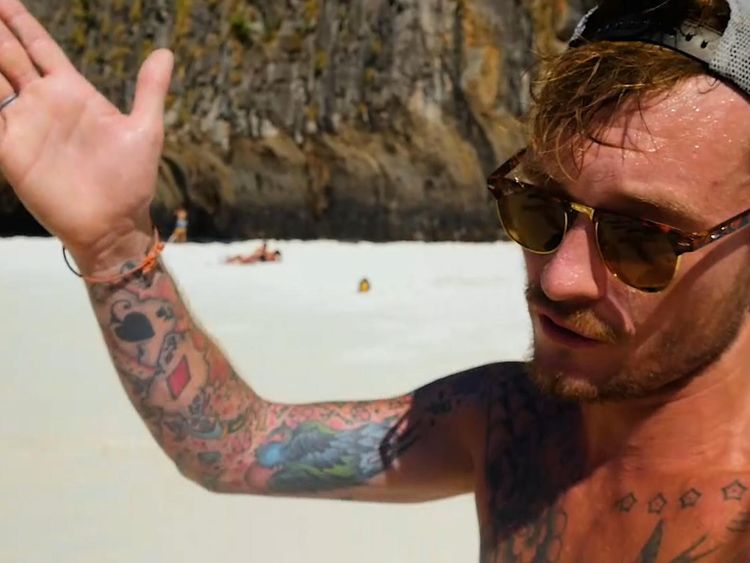 This isn't the first time Thai authorities have restricted access to areas being damaged by tourism.
In 2016, Koh Tachai, an island in the famous Similan national park in southwest Thailand, was closed for an "indefinite period".
Marine experts from Bangkok are due to visit Maya Bay in the coming days before a final decision is announced.
:: You can find out more about the Sky Ocean Rescue campaign and how to get involved at www.skyoceanrescue.com
China floods: People trapped on subway trains as city sees more rain in an hour than flood-hit Germany in three days | World News
People have been left trapped in cars and underground train carriages after heavy rain caused widespread damage in central China.
More than 200mm of rain fell on the city of Zhengzhou, Henan province, in a single hour on Tuesday. In the recent European floods, the worst hit areas of Germany saw 182mm over three days.
So far, there have been no confirmed deaths or casualties among the state's 94 million people – although 10,000 have reportedly been evacuated.
Sky News Asia correspondent Tom Cheshire tweeted: "Very distressing scenes in Zhengzhou right now where there is severe flooding. People trapped in subway – some rescued but other videos appear to show dead bodies."
Very distressing scenes in Zhengzhou right now where there is severe flooding. People trapped in subway – some rescued but other videos appear to show dead bodies pic.twitter.com/6Uv0liJfRJ

— Tom Cheshire (@chesh) July 20, 2021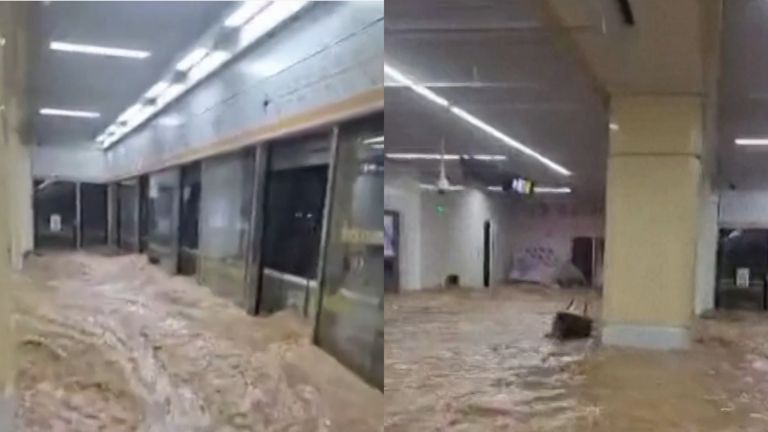 Pictures and video from the region showed torrents of water flowing down streets, with rescuers working to evacuate people who had become trapped.
Posts on social media showed commuters trapped in waist-deep flood water on a subway train.
Zhengzhou, the capital of Henan, has a population of more than 10 million and is located on the bank of the Yellow River – one of China's largest waterways.
Power has been cut to some parts of the city, and Wang Guirong, a 56-year-old restaurant manager, said she planned to sleep on the sofa at her restaurant.
She said: "I have lived in Zhengzhou all my life and have never seen such a heavy rainstorm as today."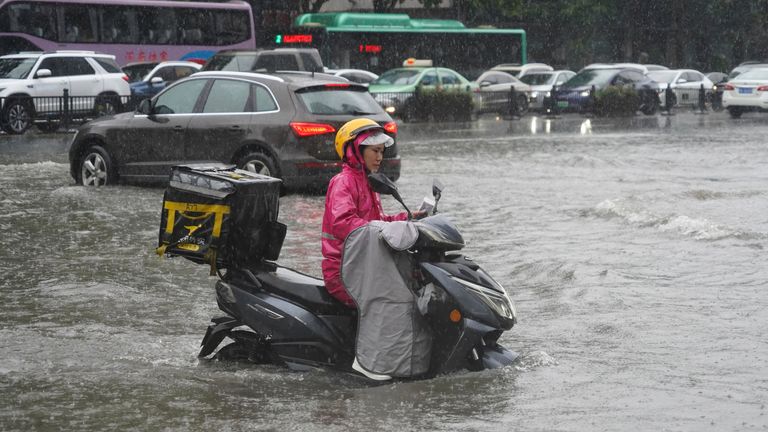 The storms in the region have been taking place since the weekend, amid an unusually wet rainy season.
Trains have been suspended, while highways are closed and flights delayed or suspended.
Other cities in Henan – including Ruzhou – have been ravaged by the waters.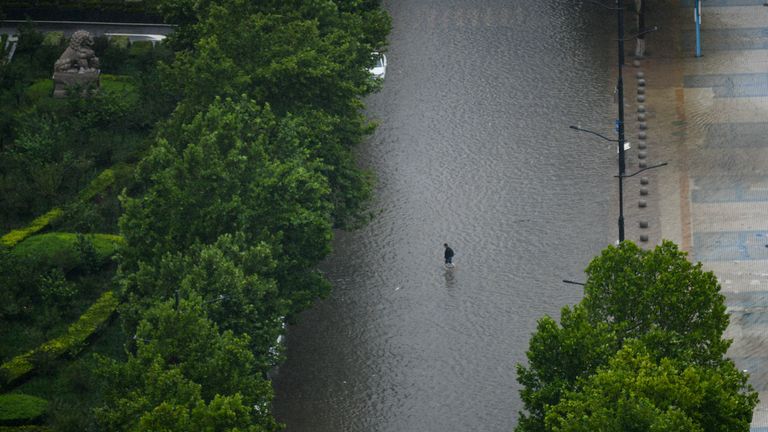 The Shaolin Temple in Dengfeng, famous for its martial arts, has had to close due to the inclement weather.
An aluminium plant in the city exploded after water surged into the facility.
And the Longmen Grottoes – a UNESCO World Heritage site featuring buddhas etched into limestone dating back as far as 500 AD – are also threatened by the flooding.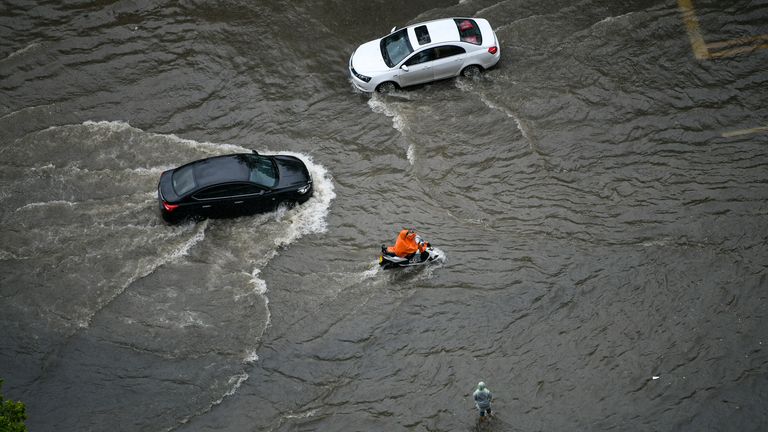 More than 30 reservoirs in Henan have exceeded their warning levels.
From Saturday to Tuesday, 3,535 weather stations in Henan saw rainfall exceeding 50mm, of which 1,614 had levels above 100mm and 151 above 250mm.
Flooding is not uncommon in China during the rainy season, but the expansion of cities and conversion of agricultural land into housing has put more people closer to danger.
Subscribe to ClimateCast on Spotify, Apple Podcasts, or Spreaker
Xinhua, the state-controlled news agency, reports the situation has been moved to a level three flood emergency from level four.
China has four tiers of floods, with the most serious being level one.
Forecasters are predicting the downpours to end by Thursday.
Dominic Raab says EU Commission 'seeks to undermine UK's sovereignty' over Gibraltar with new negotiating proposals | UK News

Dominic Raab has attacked the European Commission's proposals on how the UK and Spain should negotiate the future of Gibraltar.
The foreign secretary said the commission's draft mandate "directly conflicts" with the framework previously agreed between the EU, UK, Spain and Gibraltar earlier this year.
And he claimed it "seeks to undermine the UK's sovereignty" over the British overseas territory, which is geographically connected to the Spanish mainland.
Earlier on Tuesday, the EU Commission's draft proposal to launch post-Brexit negotiations with the UK over Gibraltar – a British oversees territory attached to Spanish mainland – was published through the Spanish press.
The plans include removing checks on people and goods at the land border between Spain and Gibraltar as well as rules for establishing responsibility for asylum, visas, residence permits and police cooperation.
But in a statement released on Tuesday evening, Mr Raab has accused the EU of backtracking on their previous position amid concerns that Spain is trying to extend its influence over the territory.
The UK Government has concerns that the EU want Spanish officials to carry out these border checks, when they would rather that agents from the EU border agency were managing the process.
"The UK, with Gibraltar, and Spain carefully agreed a pragmatic framework agreement, in full consultation with the EU Commission," the foreign secretary said.
"The Commission's proposed mandate, published today, directly conflicts with that framework. It seeks to undermine the UK's sovereignty over Gibraltar, and cannot form a basis for negotiations.
"We have consistently showed pragmatism and flexibility in the search for arrangements that work for all sides, and we are disappointed that this has not been reciprocated. We urge the EU to think again."
Gibraltar was not included in the scope of the EU-UK Brexit trade deal agreed at the end of 2020 and therefore a separate deal must be agreed to.
The issue of the territory is very politically sensitive.
EU Commission Vice-President Maros Sefcovic said the EU's draft mandate seeks a "positive impact" for those living and working on either side of the border with Spain while protecting the single market.
"By putting forward this draft mandate, we are honouring the political commitment we made to Spain to start the negotiations of a separate agreement between the EU and the UK on Gibraltar," he said.
"This is a detailed mandate, which aims to have a positive impact for those living and working on either side of the border between Spain and Gibraltar, while protecting the integrity of the Schengen Area and the Single Market."
And the bloc said their proposals "put forward solutions to remove physical checks and controls on persons and goods" at the border between the two territories.
"It is without prejudice to the issues of sovereignty and jurisdiction, and focuses on cooperation in the region," the Commission added.
Tokyo Olympics could be cancelled amid rising COVID cases, chief admits | World News
The Tokyo Olympics – due to begin on Friday – could be cancelled at the last minute because of rising coronavirus cases, the Games' chief has admitted.
Toshiro Muto said discussions are continuing because it is impossible to foresee what may happen with COVID-19 infections.
With cases rising in the Japanese capital and a state of emergency declared, it has already been decided to hold the various competitions in empty venues in and around the city.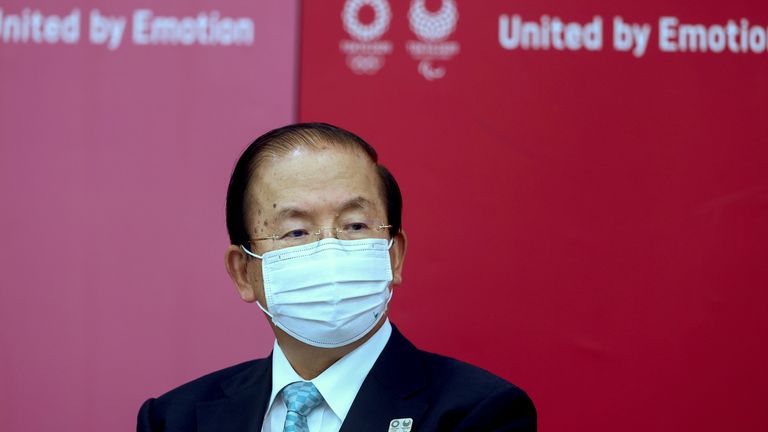 There have been 67 cases among those accredited to the Games since the start of the month, Reuters reported.
"We can't predict what will happen with the number of coronavirus cases," Mr Muto, who heads the organising committee, said during a news conference.
"So we will continue discussions if there is a spike in cases.
"We have agreed that based on the coronavirus situation, we will convene five-party talks again. At this point, the coronavirus cases may rise or fall, so we will think about what we should do when the situation arises."
Major sponsors will not be present at the opening ceremony, it has been decided.
The Japanese public has been concerned about a spike in cases being triggered by athletes and other attendees arriving from abroad.
Follow the Daily podcast on Apple Podcasts, Google Podcasts, Spotify, Spreaker
Organising committee president, Seiko Hashimoto, said she wanted to "apologise from my heart for the accumulation of frustrations and concerns that the public has been feeling towards the Olympics".
Meanwhile, a Ugandan athlete reported missing from his hotel last week after missing a coronavirus test has been found and is being interviewed by police.
Julius Ssekitoleko, a 20-year-old weightlifter, went missing from his pre-Olympic training camp in Osaka Prefecture on Friday and left behind a note saying he did not want to return to his home country.
Officials said he expressed his desire to stay in Japan and work.
He has now been discovered in Mie Prefecture.