Trump administration wrong on tariffs and trade wars, experts say
Commerce Secretary Wilbur Ross downplayed the potential fallout of a trade war Friday as economic experts warned that President Donald Trump's plan to impose steep tariffs on imported steel and aluminum could have dire consequences for American workers.
"In any war, there may be a few casualties, and that just comes with the nature of the beast," Ross told CNBC Friday morning.
He also dismissed a jittery international market as "overreaction" and "hysteria," saying the plan to impose a 25 percent tariff on imported steel was "no big deal." The import tariffs would mean American companies that chose to purchase their steel or aluminum from abroad would have to pay an additional tax to the U.S. government, effectively increasing the price and making domestic purchases more attractive.
Wall Street, contemplating the possible far-reaching effects of a global trade war, saw markets tumble Thursday and Friday. Economists were quick to point out that the inevitable "casualties" of the tariffs and potential trade war that ensues will be greater in number than Ross suggests.
"The losers are plentiful, and there are actually way more losers than winners. The issue is that we're not just talking about finished steel, but we're talking about entire industries that use semi-finished steel to add value," said Monica de Bolle, senior fellow at the Peterson Institute for International Economics.
Related: Trump says trade wars are good
"Steel is used in a wide array of products, including equipment," she said, predicting that manufacturers of everything from car parts to canned goods could be forced to increase prices and shed workers to make up for the higher costs a 25 percent tariff would impose.
Meanwhile, a 10 percent tariff on imported aluminum could hurt workers at companies that make anything from airplanes to products packaged in aerosol cans.
While talk has centered around how the tariffs might affect manufacturing heavyweights like Boeing and General Motors, de Bolle said much of the damage would be to smaller companies less able to absorb a 25 percent price hike on a vital raw material.
"A lot of these companies are not big — they're small to medium sized, which in their local communities could have a big impact," she said.
The range of products incorporating these materials, either directly or somewhere along the supply chain, means consumer-facing sectors of the economy could be hit especially hard, said Jonathan Gold, vice president of supply chain and customs policy at the National Retail Federation.
"The other thing to remember for retailers is that it's not just the products we sell, but it's all of the equipment — between the buildings, the racks in the stores, the rebars in the distribution centers, the forklifts in the warehouse."
The upshot, he said, could be lost jobs for workers and higher prices for customers.
Some market observers were skeptical that the tariff announcement was intended to provoke a trade war, suggesting it was more of Trump's well-known belligerent style of trying to bring other parties to the negotiating table.
"This ploy is just negotiating shots across the bow the president's throwing out there," said Scott Wren, senior global equity strategist at the Wells Fargo Investment Institute.
"You don't have to be an incredible historian to know a trade war is not good," he said, although Trump did tweet the exact opposite of that early Friday morning, proclaiming, "trade wars are good, and easy to win."
He followed that tweet with a diatribe against the actor Alec Baldwin, who impersonates the president on Saturday Night Live.
As with many of Trump's proclamations, trade experts said the devil was in the (still-unknown) details.
"I think that they've made a decision to impose tariffs, but the details are going to be very, very important and I'm waiting with bated breath to see exactly what the proclamation says," said Dean A. Pinkert, a partner at the law firm of Hughes Hubbard & Reed and a former Commissioner of the U.S. International Trade Commission.
In his CNBC appearance, Secretary Ross argued that a blanket tariff was the best choice. "It has to be broad, it has to be global in its reach in order to solve the fundamental problem," he said.
If these 25 percent and 10 percent tariffs on aluminum and steel, respectively, are in fact implemented without carve-outs or exclusions, the response would almost certainly be retaliation.
Prominent U.S. trading partners like Canada and China have already sharply criticized the announcement, and economists say other countries or regions like the E.U. would be likely to impose steep tariffs on everything from agricultural products to information technology exports from the U.S.
By lumping trade scofflaws like China — which currently isn't even one of the top 10 steel importers to the United States — with primary trading partners like Canada, Trump's move could threaten as many as 8 million jobs, Dan North, chief economist at Euler Hermes North America, said.
"This will definitely hurt American jobs. We're in the middle of NAFTA negotiations and this could really be a wrench further into the works there. Why do we want to pick a fight?" he said.
Most worrisome to trade experts was the likely assumption that retaliatory action would come under the same, hard-to-dispute national security clause the U.S. has cited as a reason to impose the tariffs, which would undercut much of the current global trading framework and could be a destabilizing force unlike one the modern economy has seen before.
"Once you've gone down that road of invoking national security, it can basically be invoked for anything," de Bolle said. "It basically makes the global trading system as we know it kind of crumble… and you have an institutional crisis at the WTO."
'Will be like North Sea oil boom!' Expert highlights Britain's unexpected Brexit victory
BREXIT Britain could see an economic boom of the scale of the North Sea oil boom in the 1980s if it ditches EU data laws, an expert has claimed.

Source link
Unbelievable! Labour Party tells Boris Johnson to follow BARNIER's advice on Brexit
LABOUR urged Prime Minister Boris Johnson to "heed Mr Barnier's advice" in the House of Lords this afternoon.

Source link
Beach club tied to Sen. Whitehouse denies claims it's 'all-white'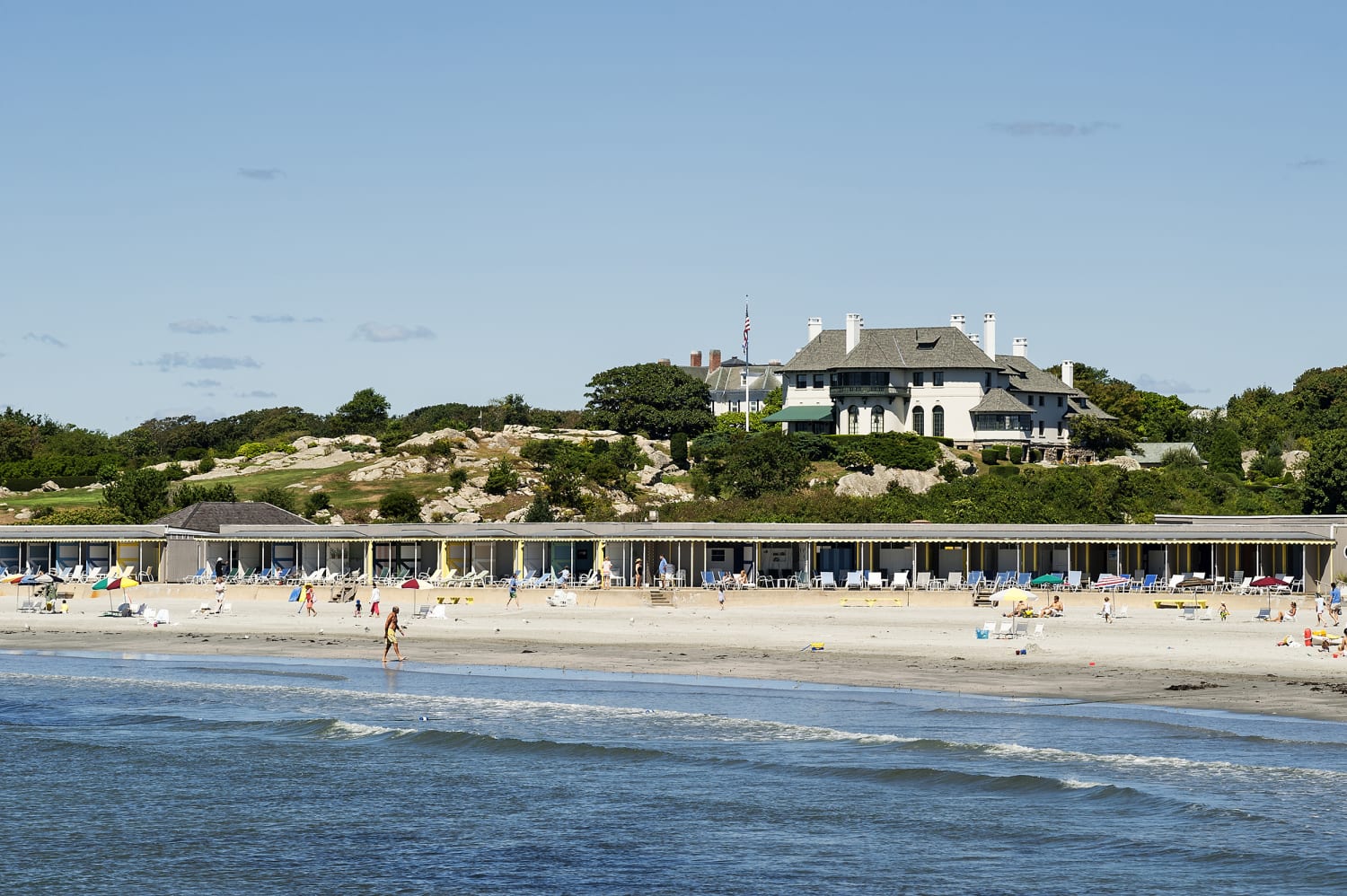 NEWPORT, R.I. — An exclusive Rhode Island beach club tied to Democratic U.S. Sen. Sheldon Whitehouse has broken its silence to defend itself from claims that it's for white people only after the controversy garnered national attention.
Bailey's Beach Club in Newport said in a statement Wednesday that the recent characterizations are "inaccurate and false," The Providence Journal reports.
The organization, known formally as the Spouting Rock Beach Association, said its members and their families include "people of many racial, religious, and ethnic backgrounds" from across the globe, though it declined to elaborate.
Jack Nolan, the club's general manager, told the newspaper the club's membership information is private.
WPRI-TV also reports the club's president, Alexander Auersperg, also sent a message to members Wednesday in which he stressed the club does not "discriminate against any race, religion, or ethnic background when it comes to our membership process or to the hiring of our staff."
Whitehouse, who was first elected in 2006, has faced criticism for years for being a member of the exclusive club as the scion of a wealthy family.
The latest flare up came after a local website, GoLocalProv, asked him recently whether the club was "all-white." Whitehouse said the club was still working on diversifying membership and that he was "sorry it hasn't happened yet."
He's since stressed the club does include non-white members and that the website's original assertion that it's "all-white" was incorrect.
Whitehouse has also said he's not officially a member, though his wife, Sandra, is a prominent member of the institution, which dates to the 1800s and whose members over the years have included royalty and Gilded Age families like the Vanderbilts and Astors.
On Wednesday, the senator also disclosed he belongs to a sailing club in Newport which doesn't have a diverse membership. He apologized for not pushing that organization, which he didn't name, to do more to address it.
"I commit to working with the club and the community to build a more inclusive membership and to better connect with the local community," Whitehouse said, according to the Journal.