2018 Ford EcoSport review: A small SUV that's a big deal
Ford is one of the last automakers to introduce a subcompact SUV into the United States, but it still pulled off a first.
The 2018 EcoSport is the first car imported to the United States from India, one of several locations where the globally popular model has been built for the past few years. That means Ford can sell it here for a starting price of $20,990 and presumably turn a profit. Not something the smallest vehicles often provide automakers.
In fact, there seems to be so much wiggle room that Ford is launching the EcoSport with a $2,750 lease incentive on its tiny hood that runs through April 2. When you're behind in the game, you've got to make a big play.
That's particularly true in the competitive subcompact SUV segment, which is jam-packed with strong entries like the Honda HR-V, Chevy Trax and best-selling Kia Soul.
The EcoSport was thoroughly reengineered for U.S. duty and looks a lot like a shrunken head version of a Ford Escape. It's pretty tiny, even among its diminutive peers, and solidly aimed at the single and empty-nester scenes. There's plenty of room in the front seats, which provides a high perch, but you'll need to get friendly with the dashboard if anyone is going to fit behind them.
The trunk is more impressive, and there's a wide bumper in front of it that you can use as seat for tailgating. The tailgate itself swings open like a door instead of lifting up, which is an artifact from the overseas model that has a full-size spare attached to it. U.S. versions get a much lamer fix-a-flat kit instead.
Unfortunately, the hydraulically-assisted tailgate doesn't have any stops for it like a passenger door does and it opens itself all the way if you let go of it. This means you need to give it a wide berth when parallel parking, so you'll have to pass on the impossibly small spaces if you're carrying any cargo that needs to be unloaded.
The EcoSport comes standard with front-wheel-drive and a 1.0-liter turbocharged three-cylinder engine that it shares with the Focus. An all-wheel-drive model with a 2.0-liter four-cylinder engine is also available for $27,735.
A three-cylinder engine may sound odd, but this one runs smoothly. Its 123 hp is adequate, but hardly stirring, while a 29 mpg highway rating is the same as what the 166 hp four-cylinder delivers. Both engines get tow ratings, believe it or not, which are 1,400 and 2,000 pounds, respectively.
I found the steering to be a little vague and rubbery for a modern car, but it didn't take too long for me to acclimate to it. The suspension is also elastic, but in a better way.
The ride is cushy and the EcoSport laughs at potholes. You can probably thank its emerging market roots for this characteristic. It's surefooted on the highway, however, and exceptionally quiet for a vehicle in this size and price range.
Ford does its cheap cars well, and digging around under the carpets and in the door jambs of the EcoSport doesn't reveal any sketchy build quality, which can't be said of every low-priced foreign car. That said, it doesn't have crash test ratings yet and it only went on sale in January, so it'll be a while before anyone can get a fix on its reliability.
All EcoSports get a standard backup camera, while high end models add rear parking sensors and a blind spot monitoring system. They also offer the latest version of Ford's Sync 3 infotainment system, so you don't get shortchanged on tech. The kids have gotta be connected these days, after all.
It has a Wi-Fi hotspot, Apple CarPlay, Android Auto and also Alexa integration that I didn't get to try because the iOS version was in the middle of an update when I had the vehicle. (It was completed the next week, of course.) Among other skills, you can use it to remotely start and unlock the EcoSport, which can also be done via the FordPass app.
Aside from that ─ and the whole country of origin thing ─ the EcoSport doesn't really break any new ground. It just fills a hole in Ford's showrooms that keeps getting bigger as consumers continue to shift from small cars to small SUVs. It should keep plenty of them from going to the next dealership down the block, and if things work out, turn them into loyal customers that will buy a bigger, more expensive Ford the next time they come around.
———-
2018 Ford EcoSport
Base price: $20,990
Type: 5-passenger, 4-door front-wheel-drive SUV
Engine: 1.0-liter turbocharged 4-cylinder
Power: 123 hp, 125 lb-ft torque
Transmission: 6-speed automatic
MPG: 27 city/29 hwy
Tokyo Olympics: Opening ceremony was 'respectful, hopeful but sombre night' | World News
Olympic opening ceremonies are something of a unique art form. Playing to a global audience but with the host nation wanting to make the night their own.
Japan chose sombre. It was a respectful, hopeful but above all sombre night. They didn't want to show off when everyone has lived through such hardship – and while so many people continue to do so.
Their display using 1,824 flying drones combining like a swarm of giant worker bees to create a giant globe stood out.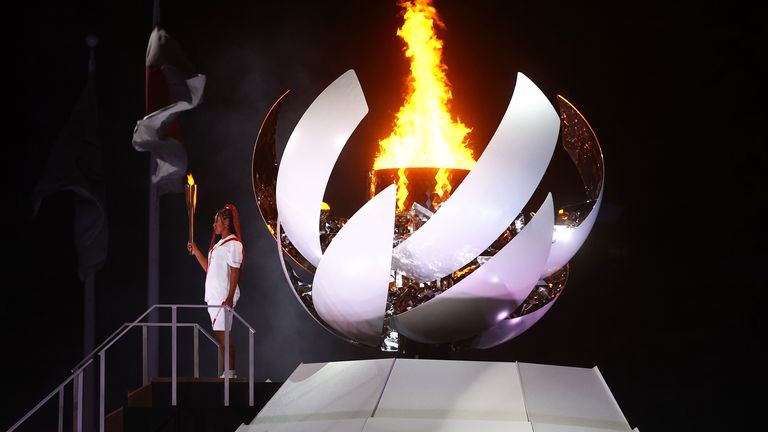 There were no Team GB fans at the 2021 summer olympic opening ceremony in Tokyo due to COVID-19 but Japan put on a stunning visual show regardless

So too Japanese tennis superstar Naomi Osaka who was given the honour of firing up the hydrogen-fuelled Olympic cauldron.
But it was their courteous bow towards the pain of the pandemic that defined the evening.
Video montages of empty cities during lockdowns, and athletes cobbling together training regimes in their back gardens – it all made for an understated opening ceremony.
Outside, the protests in the streets continued among those still vehemently against the Games taking place while Tokyo remains in a state of COVID emergency.
There were also people outside who just felt drawn to the Olympic stadium – to come and wave to the very select numbers of VIPs and media going inside. It was as close as they could get to the Games that they had waited almost a decade for.
While these Olympics will feel unusual there were reminders too of the magic they can create.
There was a towering Tongan taekwondo player who strode into the stadium with his bare oiled chest puffed out as he carried his island nation's flag like a warrior on a mission.
Protests held outside Olympic stadium

The Olympics can still produce special moments like that and there will be plenty more over the coming weeks.
There will be more COVID-19 disruption too but the Games of 2020 are finally open, just one year late.
Business leaders have 'obligation to speak up', ex-Unilever boss says amid Ben & Jerry's row | Business News
Unilever's ex-boss has said business leaders have an "obligation to speak up" after his former company became embroiled in a row with Israel over its Ben & Jerry's business.
Paul Polman mounted a defence of the need to "fight for what is right" in remarks to Sky News after the ice cream brand said it would stop selling its products in the occupied Palestinian territories.
Ben & Jerry's is owned by consumer goods giant Unilever – whose array of brands ranges from Marmite spread to Dove soap – but has an independent board to take such decisions.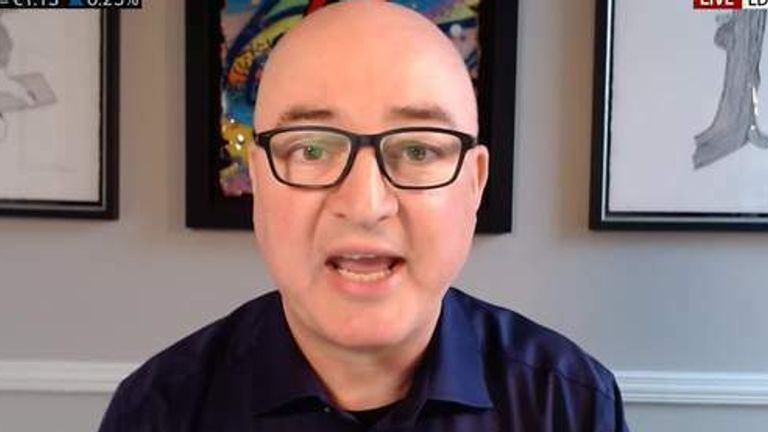 Its announcement is one of the strongest steps taken by a well-known company over Israel's settlements, which are widely seen as illegal by the international community.
The move drew condemnation from the Israeli government, whose new prime minister Naftali Bennett said this week that Israel would "use the tools at its disposal – including legal – on this issue" and that those taking such action "need to know that there will be a price to pay".
Mr Polman, speaking to Sky's Ian King Live, said it would be inappropriate to say how he would have handled the issue had he still been in charge of Unilever.
But he added: "What is very important is if we want humanity to function for the long term we need to be sure that we fight for the basic values, the basic values of dignity, respect, equity, compassion.
"If we see these values being violated anywhere in the world I think we have an obligation to speak up.
"What we've seen in the US in the last few years – too few people, also from the business side, spoke up against things that then bit by bit moved the boundaries and put us in a very difficult situation.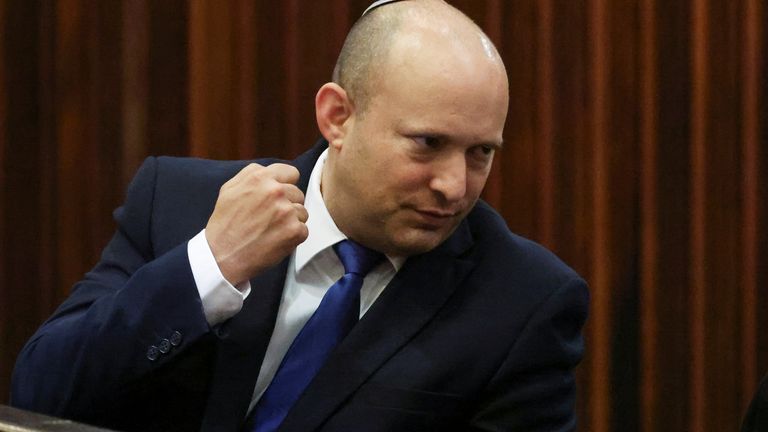 "So, fight for what is right and one of the few things we should fight for always is, these basic human rights."
Mr Polman was speaking a day after current Unilever boss Alan Jope, in a conference call to discuss latest results, said the company remains "fully committed" to doing business in Israel but gave no indication that Unilever would press Ben & Jerry's to reverse the decision.
Mr Jope, who has spoken to Mr Bennett on the phone to discuss the matter, said that it was a "complex and sensitive matter".
Tokyo Olympics 2020: Algerian judoka Fethi Nourine withdraws to avoid facing Israeli competitor Tohar Butbul | World News
An Algerian judo competitor has withdrawn from the Tokyo Olympics after learning he could have faced an Israeli opponent.
Fethi Nourine said his political support for the Palestinian cause made it impossible to compete against Tohar Butbul.
He told Algerian TV he would not "get his hands dirty" and his "decision was final".
"We worked a lot to reach the Olympics, and the news came as a shock, a thunder", he added.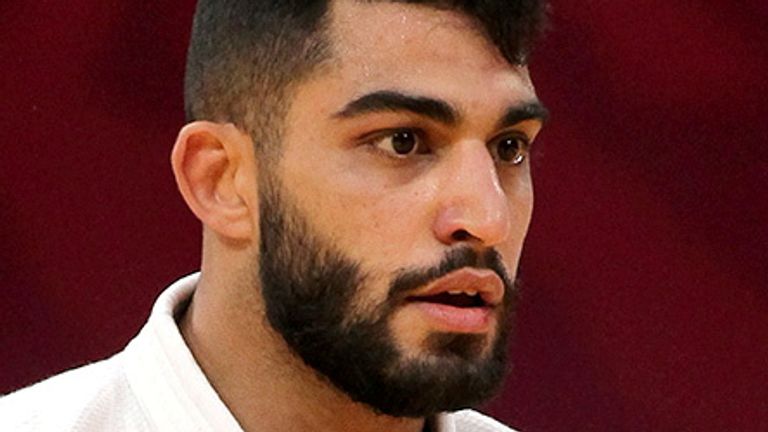 The 30-year-old was drawn against Sudan's Mohamed Asdalrasool on Monday for his first match in the men's 73kg class. If he had won that match, he would have faced Butbul, who has a first-round bye, in the next round.
Nourine also withdrew from the world championships in 2019 for the same reason.
At the time, his coach Amar Ben Yaklif was quoted in Algerian media saying: "We were unlucky with the draw. We got an Israeli opponent and that's why we had to retire. We made the right decision."
Tensions between Israel and Palestinians flared in Jerusalem earlier this year causing the worst violence in the region since 2014.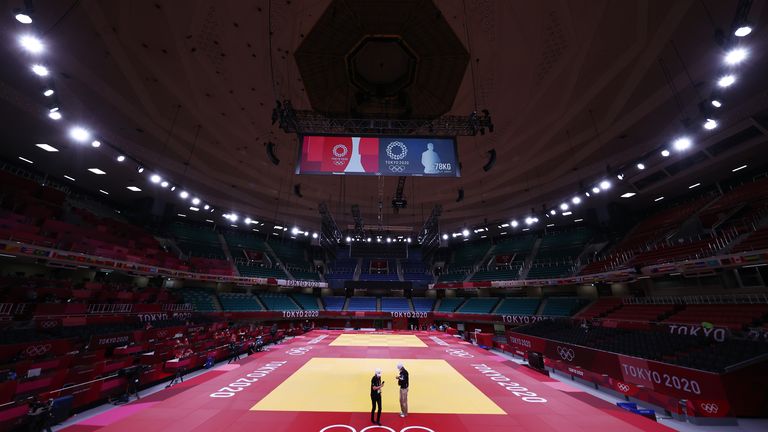 The conflict between the two sides has been going on for decades and has seen athletes from Iran and Egypt also previously refuse to compete against Israeli opponents.
Follow the Daily podcast on Apple Podcasts, Google Podcasts, Spotify, Spreaker
The opening ceremony for this year's Olympic games took place on Friday, with fans not allowed in the national stadium for the event due to COVID-19 concerns.
Instead, around 1,000 dignitaries and members of the media were allowed the witness the spectacular event.