Red Sox ask Boston to change Yawkey Way's name back to Jersey Street, in nod to racial inclusion
The Boston Red Sox announced Wednesday that they have asked city officials to change the name of the street that runs in front of the ballpark from Yawkey Way back to its original name, Jersey Street.
"Restoring the Jersey Street name is intended to reinforce that Fenway Park is inclusive and welcoming to all," the team said in a statement.
The Boston Herald reported that the city's Public Improvement Commission would consider the team's request when it meets on March 15.
The street is currently named for Tom Yawkey, who owned the Bosox from 1933 to 1976. During his tenure, the Sox became the last franchise in Major League Baseball to field a black player. Pumpsie Green made his Boston debut in 1959, 12 years after Jackie Robinson broke through the color line with the Dodgers.
Red Sox principal owner John Henry told the Herald this past August that he was "haunted" by Yawkey's legacy on race.
"For me, personally, the street name has always been a consistent reminder that it is our job to ensure the Red Sox are not just multi-cultural, but stand for as many of the right things in our community as we can," Henry said, "particularly in our African-American community and in the Dominican community that has embraced us so fully."
The Yawkey Foundation, the philanthropic group established by Yawkey in his will, called the team's move "deeply disappointing" and "an action based on a false narrative about Tom Yawkey and his record as the team's owner."
"Former Red Sox ballplayers and club officials who knew Tom Yawkey have stated many times that he treated every player the same, regardless of their race," the foundation said in a statement. It further said that "he fielded diverse teams during the 1960s and 1970s, at a time when many of Boston's institutions had yet to make meaningful progress in hiring minorities. The full picture of Tom Yawkey's life is exactly the opposite of the one that Henry has tried to paint."
Christian Eriksen thanks well-wishers as he recovers from cardiac arrest – 'it means a lot' | World News

Danish footballer Christian Eriksen has thanked well-wishers from around the world after suffering a cardiac arrest during his team's opening Euro 2020 game.
The midfielder posted a picture of himself smiling from his hospital bed, giving a thumbs up.
In the message posted to the Danish football association's Twitter account, he said: "Big thanks for your sweet and amazing greetings and messages from all around the world. It means a lot to me and my family.
"I'm fine – under the circumstances. I still have to go through some examinations at the hospital, but I feel okay.
"Now, I will cheer on the boys on the Denmark team in the next matches.
"Play for all Denmark."
India: Head of 'world's largest family' Ziona Chana dies – leaving behind 39 wives and 94 children | World News

A man said to be the head of the world's largest family has died in northeastern India.
Ziona Chana had 39 wives, 94 children and 33 grandchildren – all of whom lived together in a four-storey pink house with about 100 rooms in Baktawng in Mizoram state.
The 76-year-old was the leader of a local Christian sect, named Chana, founded by his father in 1942 and with a current membership of hundreds of families.
Ziona married his first wife when he was 17 and claimed he once married 10 women in a year.
They shared a dormitory near his private bedroom and locals said he liked to have seven or eight of them by his side at all times.
The chief minister of Mizoram confirmed his death on Twitter, saying the village of Baktawng had become a "major tourist attraction" because of the family.
With a total of 167 members, the family is the world's largest, according to local media, although this depends on whether you count Mr Chana's grandchildren.
In a 2011 interview with Reuters, Ziona said: "I am ready to expand my family and willing to go to any extent to marry.
"I have so many people to care for and look after, and I consider myself a lucky man."
Vladimir Putin: 'Where is the proof' Russia is waging a cyber war against the United States? | World News
Russian leader Vladimir Putin has denied claims his country is waging a cyber war against the United States.
In an exclusive interview with NBC News, the Russian president rebuffed accusations Russian hackers, or the government itself, is using technological warfare against America – as baseless.
He said claims his country was involved in cyber attacks had become "farcical", asking: "Where is the evidence? Where is the proof?"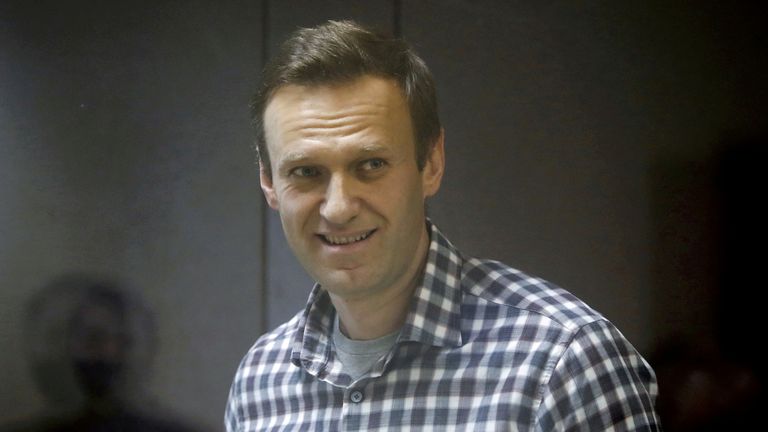 "We have been accused of all kinds of things: election interference, cyber attacks and so on and so forth. And not once, not one time did they bother to produce any kind of evidence or proof," he said.
Evidence has been put forward by US intelligence services of Russian hackers targeting the federal government and meddling in US elections.
Mr Putin also denied ordering the poisoning of Kremlin critic Alexei Navalny.
Pressed on whether he had any involvement, he said: "Look, such decisions in this country are not made by the president."
Russian intelligence services have been accused of poisoning Mr Navalny, who survived the incident but now remains in a Russian prison.
Asked whether the former opposition leader would make it out of prison alive, Mr Putin said: "He will not be treated any worse than anybody else."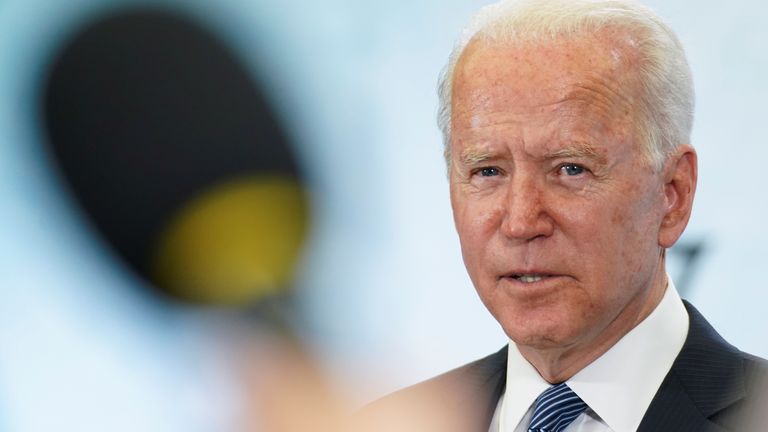 Mr Putin's comments come just two days before he and Joe Biden are due to sit down for talks in Geneva on Wednesday.
The US president will be fresh from his meeting with NATO leaders, who have signalled that Russia remains a security risk to Western allies.
In his interview with NBC, Mr Putin said Russia would be willing to engage with other countries including the US and would value "predictability and stability".
The Russian president has made no secret that he supported Mr Biden's predecessor Donald Trump, who he called "extraordinary" and "talented".
Mr Putin and Mr Biden have had somewhat more rocky relations, with the current US president agreeing when asked whether he thought the Russian president was a killer.
When this was put to Mr Putin, he replied: "Over my tenure, I've gotten used to attacks from all kinds of angles. And none of it surprises me."