North Korean leaders 'used fake Brazilian passports to apply for visas'
Kim Jong Un and his father Kim Jong Il – who died in 2011 – used fraudulently obtained Brazilian passports to apply for visas to visit countries in the West in the 1990s, according to five senior European security sources.
The current North Korean leader was issued a passport under the name "Josef Pwag" and his father under the name "Ijong Tchoi". The passports were used to apply for visas in at least two countries.
Although the ruling family is known to have used travel documents obtained under false pretences, the photocopies of the Brazilian passports have not been published before.
One senior Western security source, speaking anonymously, said: "They used these Brazilian passports, which clearly show the photographs of Kim Jong Un and Kim Jong Il, to attempt to obtain visas from foreign embassies.
"This shows the desire for travel and points to the ruling family's attempts to build a possible escape route."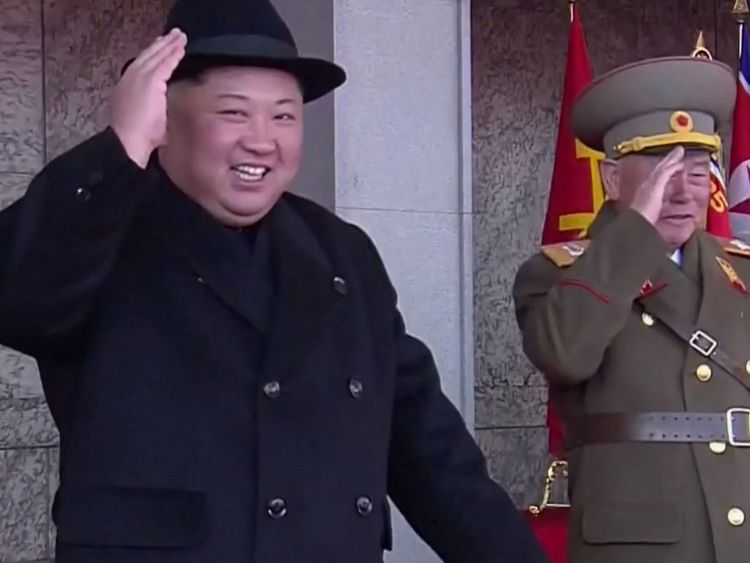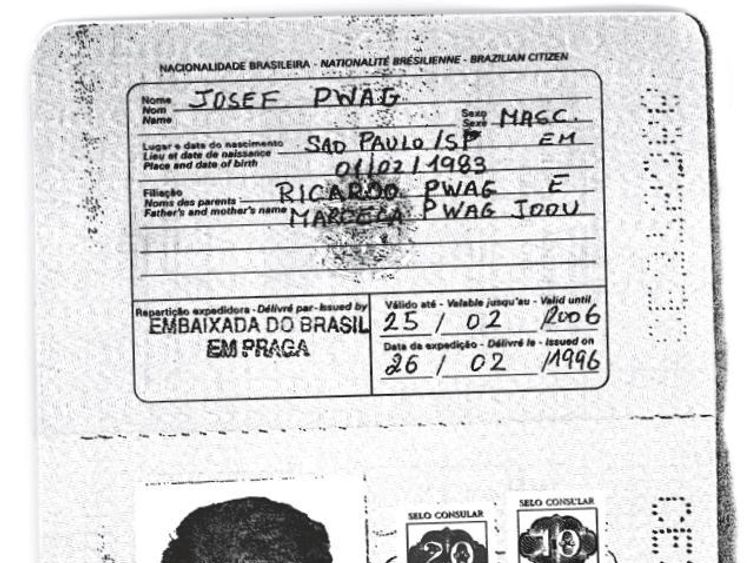 The North Korean embassy in Brazil declined news agency requests for comment and the Brazilian foreign ministry said it was investigating.
An anonymous source in Brazil confirmed the authenticity of the documents.
The four other senior European security sources confirmed the two passports were used to apply for visas in at least two countries. It is unclear if any visas were in fact issued.
The officials said the passports may have been used to travel to Brazil, Japan and Hong Kong.
In 2011, Japanese newspaper Yomiuri Shimbun reported Kim Jong Un had visited Tokyo in 1991 as a child using a Brazilian passport – before the issue date on the two passports found.
The 10-year travel documents carry a stamp which reads: "Embassy of Brazil in Prague."
They have an issue date of 26 February 1996.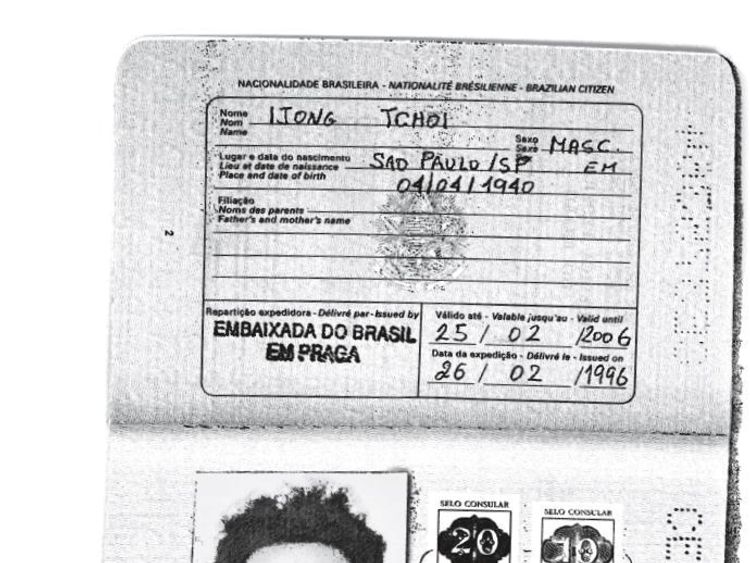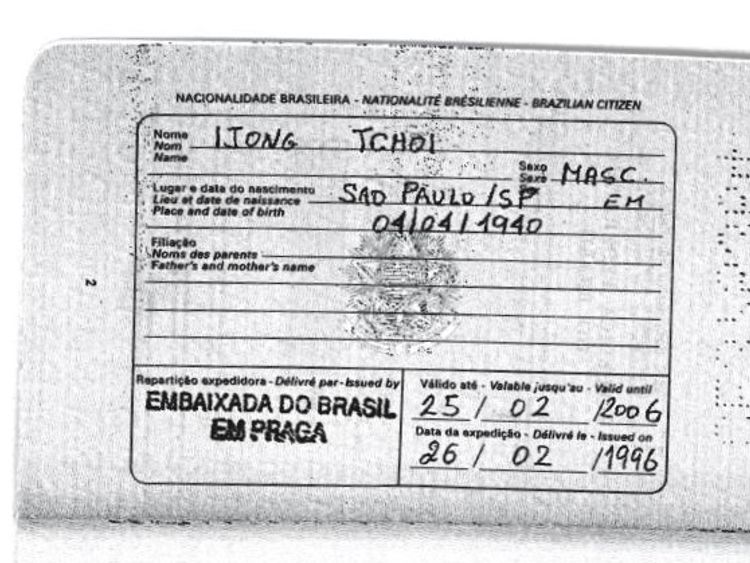 The security officials said facial recognition technology confirmed the photographs were of Kim Jong Un and his father.
The North Korean leader's date of birth is widely disputed but on the passport with his photograph, the date of birth is 1 February 1983. He would have been between 12 and 14-years-old when the documents were issued.
Kim Jong Un is known to have attended an international school in Switzerland where he pretended to be the son of an embassy chauffeur.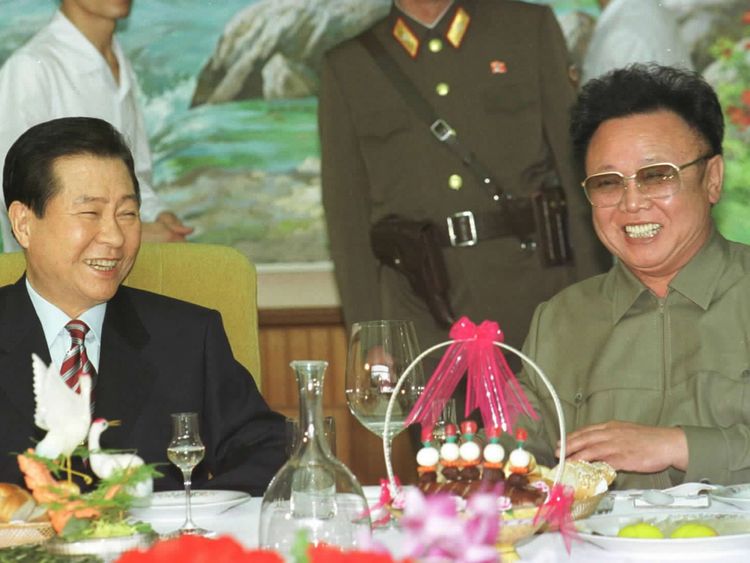 The passport with his father's photograph has the date of birth 4 April 1940. Kim Jong Il was actually born in 1941.
Their birthplace is Sao Paulo, according to the documents.
The security officials declined to reveal how they got hold of the passport copies – the original passports have not been obtained.
Dutch police arrest alleged Asian drug syndicate kingpin | World News

The alleged leader of an Asian drug syndicate and one of the world's most-wanted fugitives has been arrested by Dutch police.
Tse Chi Lop, a Chinese-born Canadian national, was arrested at the request of Australian police, who led an investigation that found his organisation dominates the $70bn-a-year Asia-Pacific drug trade.
Dutch police spokesman Thomas Aling said Tse was detained without incident at Amsterdam's Schiphol Airport on Friday "based on intelligence we received".
He is expected to be extradited to Australia after an initial court appearance.
Tse, 57, has lived in Canada, Macau, Hong Kong and Taiwan in recent years, according to authorities.
According to Australian newspaper The Age, his arrest will also be welcomed by authorities in the US, New Zealand, Canada, Japan, Myanmar, Laos, Thailand and across Europe, places which have all served as markets or supply hubs for his organisation.
The syndicate he allegedly helps control is an amalgam of once-competing Chinese Triad groups that have variously worked with Australian bikies, South American cartels and European crime bosses, the newspaper added.
Australian Federal Police say he is the senior leader of the syndicate – called The Company – and is referred to as "Sam Gor" (Brother Number Three in Cantonese).
In 2019, Jeremy Douglas, Southeast Asia and Pacific representative for the United Nations Office on Drugs and Crime (UNODC), told Reuters that Tse is "in the league of (fellow drug kingpins) El Chapo or maybe Pablo Escobar".
The AFP did not name Tse in its statement but said the man arrested "is of significant interest to the AFP and other law enforcement agencies".
"The syndicate targeted Australia over a number of years, importing and distributing large amounts of illicit narcotics, laundering the profits overseas and living off the wealth obtained from crime," the agency said.
'Unacceptable' vaccine delays cause frustration across European Union | World News
European countries are growing increasingly frustrated with delays in the delivery of COVID-19 vaccinations.
Pharmaceutical company AstraZeneca told European Union officials that production problems will result in a 60% cut in deliveries of its Oxford vaccine to the bloc during the first quarter of this year.
This means EU member states will receive only 31 million doses during that period.
The Republic of Ireland said it may have to slow its vaccine rollout as a result of the shortage.
Micheal Martin, the Irish prime minister, told Irish broadcaster RTE that the delays would "put us in a problem".
He added: "AstraZeneca was going to be the catalyst to be allowed to move from low level to mass vaccination."
The AstraZeneca vaccine is yet to be approved by the European Medicines Agency, although it is expected to get regulatory approval next week.
European countries were already facing delays in shipments of the Pfizer vaccine while the pharmaceutical firm increases manufacturing capacity.
'No other nation has adopted' 12-week approach

Also on Saturday, Italian prime minster Giuseppe Conte called the delays to the delivery of the Pfizer vaccine "unacceptable".
Mr Conte wrote on Facebook that the delays "constitute serious contractual violations, which cause enormous damage to Italy and other European countries, with direct repercussions on the life and health of citizens".
He also vowed to launch legal action against the pharmaceutical giant to ensure contractual commitments are met.
COVID-19: Lebanon's health service close to collapse with case numbers beyond 'wildest predictions' | World News
The head of Lebanon's main coronavirus hospital has said the country's health system is close to collapse – with not enough beds, drugs, oxygen, ventilators or staff.
In a stark interview with Sky News, Dr Firas Abiad said the government decision to relax coronavirus restrictions over a few fateful days at Christmas and New Year has led to a huge increase in cases and deaths over the past few weeks.
He allowed our cameras into the casualty department and the intensive care unit of the Rafic Hariri University Hospital in Beirut to see the pressure he and his staff are under.
Dr Abiad said all hospitals were reporting full, or almost full, intensive care units – and many have patients stuck in emergency wards, waiting for a bed.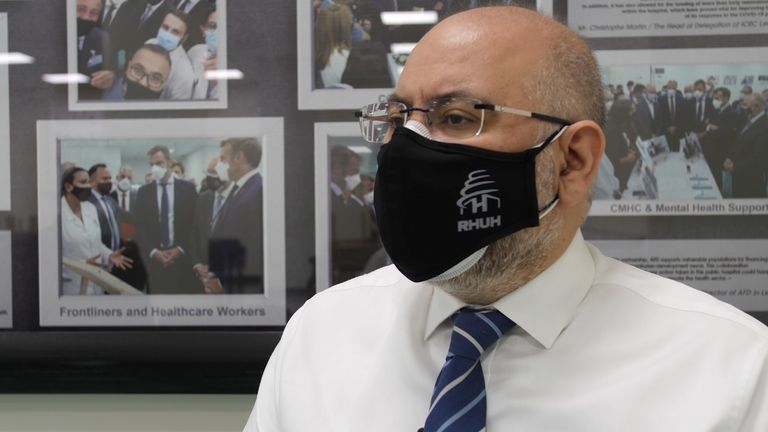 "Some patients are not able to find a bed and there's been several cases where patients have died in their homes," he said.
"If you look at the sharp rise in cases you see that Lebanon is really seeing unprecedented COVID numbers which is even beyond our wildest predictions.
"The number of daily new cases has almost quadrupled since where we were almost a month ago," said Dr Abiad.
"At the same time we've seen that the number of deaths has also tripled and the number of patients in ICU has gone up by almost 100%."
On 17 December, four days before a nationwide lockdown was due to end, the government decided to ease a series of restrictions for the holiday period.
Under intense pressure from businesses, they allowed nightclubs, bars and restaurants to open at 50% capacity while urging people to wear masks and maintain social distancing.
But videos on social media over Christmas and New Year showed packed clubs and bars. No attempts were made to crackdown on the violations.
"It's clear that those were catastrophic [decisions] and what has happened is they've thrown the whole healthcare system of the country into a major abyss," said Dr Abiad.
In the casualty department, the pressures are obvious. There is a shortage of beds, drugs, oxygen, ventilators and staff.
It is a relatively modern hospital but it looks sparse, except for the number of patients.
A nurse strokes a patient's head.
"I am passing out… I am passing out," he tells the nurse.
"No, no! You're doing very well. Don't be scared. Your oxygen is good. 99%. Honestly it's very good," she reassures him.
In the next bed is 53-year-old Aida Derawi. She first began to feel unwell 15 days ago. Her family had hoped she would recover at home, but this week things got worse.
"Yesterday I felt I couldn't take it anymore," she says. "My back and lungs were aching. My kids took me around to find a hospital but not a single one would accept me."
Eventually space was found and she is improving slowly.
Nurse Hussein al Khazn tells us that in this wave of the virus, the patients are no longer predominately elderly.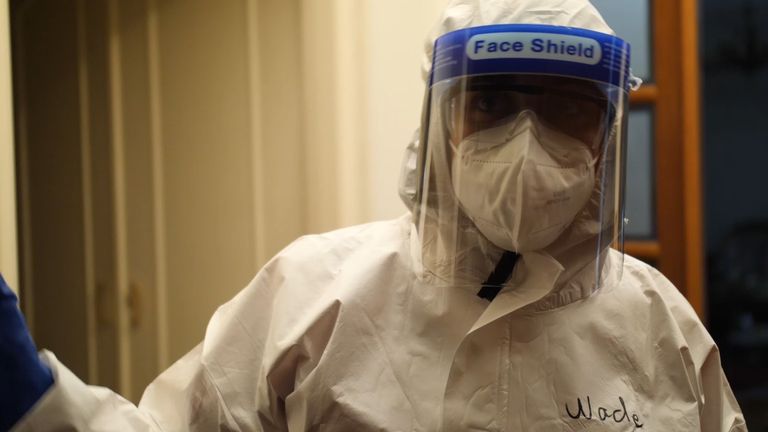 "Much younger now," he says. "Before we had 50, 60-year-old patients.
"Now it's 20, 25, 30-year-old patients and they're very, very critical – all of them."
On the other side of the city, we're given access to the Lebanese Red Cross coordination centre.
In a well-organised control room, a team of volunteers is juggling telephone calls from patients' families with radio calls to the ambulance teams on the ground.
"So, she's ill with coronavirus?" a volunteer asks down the line. "So she's got shortness of breath?"
A radio message is sent to one of the dispatch teams.
"We're dispatched to a patient that tested positive for COVID and she's currently suffering from desaturation and vomiting," volunteer medic Waad Abdulaal says from the passenger seat of the ambulance.
"So we're going to go ahead, assess her and see if there's a need to take her to the hospital."
Lebanon was already in a critical state economically.
Years of accumulative economic mismanagement has led to a slow collapse in every sector of society.
That was then exacerbated by the pandemic and the devastating port explosion last year.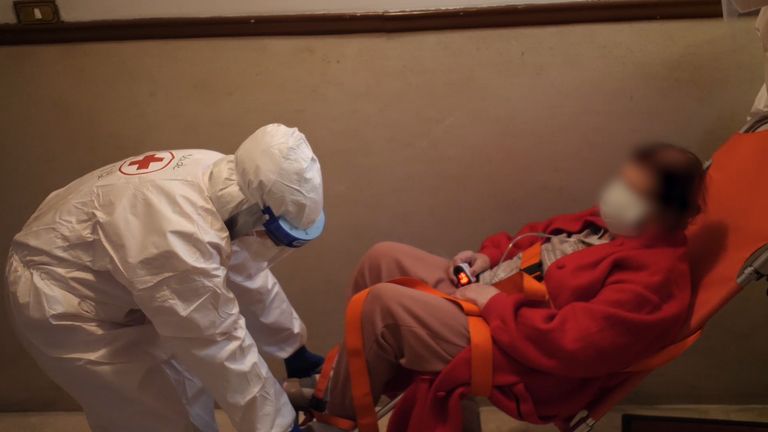 Up several flights of a stairwell, in darkness because of yet another power cut, the Red Cross team reaches its patient.
Madame Imad is 80 years old. She tested positive last week and her diabetes is complicating her condition. She needs to go to hospital, but there is an issue finding a bed for her.
The positivity rate across the country this past week has been at 21% (the 14-day rolling average).
That means the community spread of the virus is out of control. It needs to be at 5% before there is any chance of regaining a grip of the crisis.
Calls are made and they think space has been found at a hospital nearby.
Madame Imad is carried down the stairs as her daughter Sophie looks straight into our camera and pleads: "Show them that there are people dying before they reach the hospital."
The elderly woman did make it to the hospital. But she was sent home again. There were no beds. Her family has told us her condition this weekend has worsened.