Death row inmate who has forgotten he killed a police officer shouldn't be executed, say lawyers
A man who killed a police officer by shooting him twice in the back of the head should not be executed because he can no longer remember committing the crime, his lawyers have said.
Vernon Madison has suffered several strokes in recent years, resulting in dementia which has wiped out his memory of the 1985 murder of Julius Schulte.
The 67-year-old prisoner has spent decades on death row, is registered blind, cannot walk on his own and speaks with a slur, according to court documents.
He was supposed to be executed last month, but the procedure was halted by the US Supreme Court after an appeal by his lawyers, who argued "his mind and body are failing".
The court has now agreed to hear the case of the convicted killer from Alabama, whose lawyers say "killing a fragile man suffering from dementia is unnecessary and cruel".
They also argue that a judge should not have sentenced Madison to death when jurors recommended life imprisonment.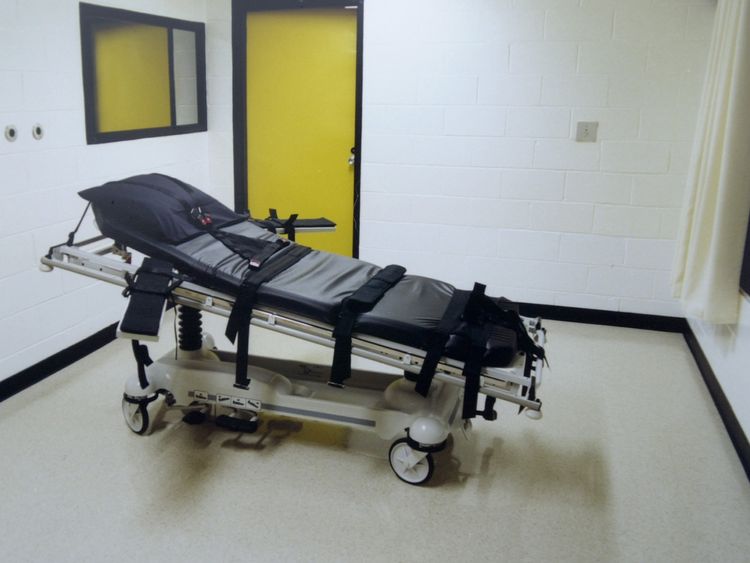 The case has divided the opinion of judges over the years.
In 2016, a state court ruled he was competent.
However later the same year, seven hours before he was due to be put to death by a lethal injection, the 11th US Circuit Court of Appeals halted the execution.
It ruled: "According to his perception of reality he never committed murder."
Last November, Supreme Court justices overturned that decision, allowing the state of Alabama to set a new execution date.
The Supreme Court has said death row prisoners must have a "rational understanding" that they are about to be executed and why.
It has previously imposed some limits on capital punishment relating to people with intellectual disabilities and mental illnesses.
Mr Schulte, a police officer in Mobile, Alabama, was responding to a call about a missing child made by Madison's then-girlfriend when he was killed.
He was sat in his patrol car when, according to prosecutors, Madison crept up and shot him.
Michael Schulte, the dead officer's son, said last month the last-minute execution stays had been difficult for his family and meant "this tragedy isn't finished".
Turkey: Three dead in fires as authorities investigate causes of blazes – including possible sabotage | World News
Three people have died following wildfires in southern Turkey, with officials investigating the causes of almost 60 blazes.
A 15-year-old also died in blazes in Lebanon, which have spread northwards into Syria.
According to Turkish agriculture and forestry minister Bekir Pakdemirli, a total of 53 forest fires were recorded on Wednesday and Thursday in the Mediterranean and southern Aegean regions.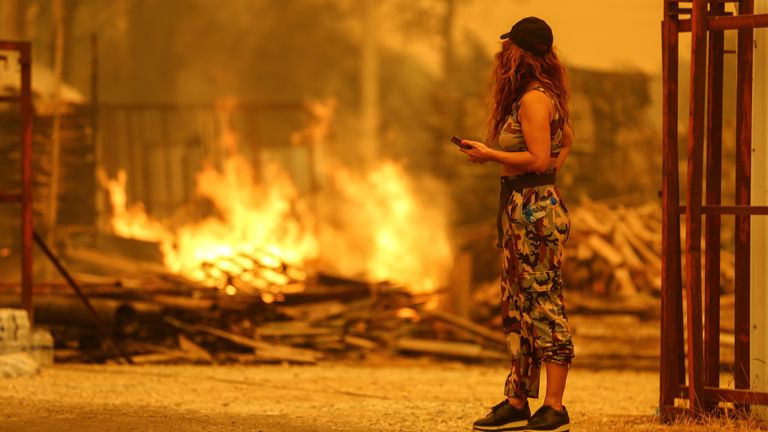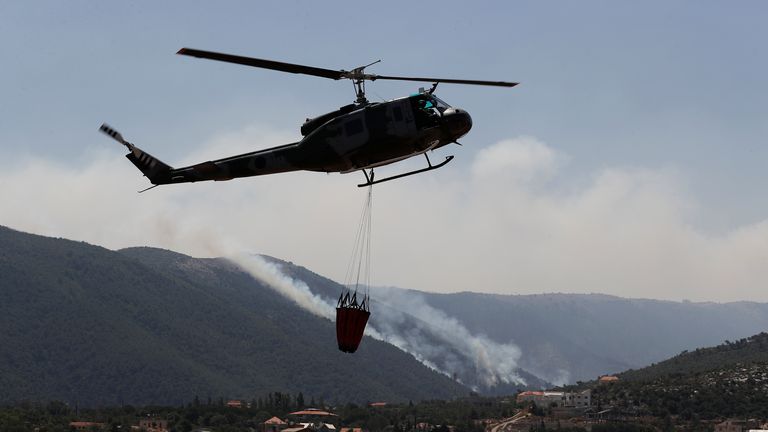 He said that most of them had now been brought under control.
An 82-year-old man was among the three who died in Antalya after flames tore through the district of Akseki, 30 miles north Manavgat, on Turkey's southern coast, opposite Cyprus.
Around 20 villages and neighbourhoods were evacuated, and 50 people were taken to hospital.
Another 16 locations in Turkey had fires, including holiday destinations such as Guvercinlik and the Icmeler region.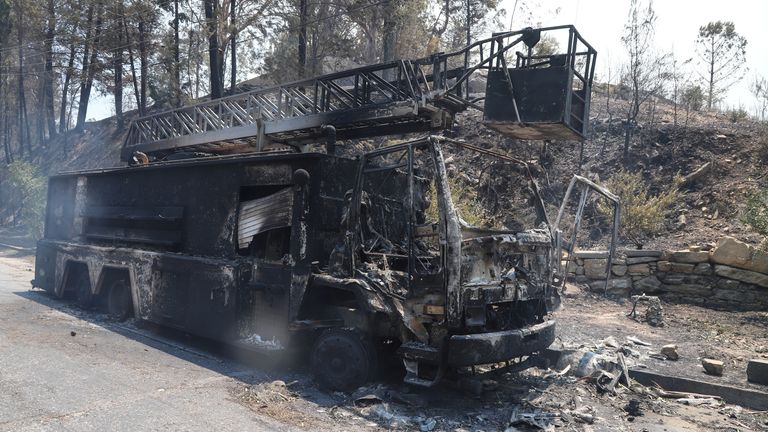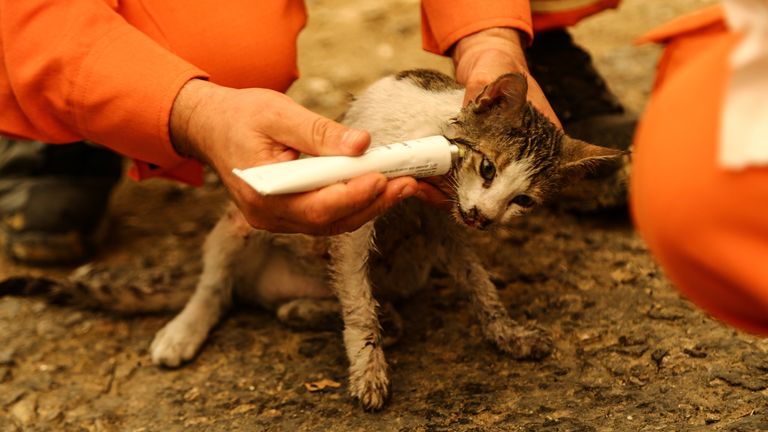 While the origin of the blazes is being investigated, the hot and dry conditions in the area will not have helped the situation.
Mehmet Oktay, the mayor of Marmaris, said he could not rule out "sabotage".
Fahrettin Altun, from the Turkish president's office, said: "Comprehensive investigations were … launched into the cause of the fires.
"Those responsible will have to account for the attacks against nature and forests."
In order to fight the blazes, three planes, 38 helicopters and 4,000 firefighters were deployed.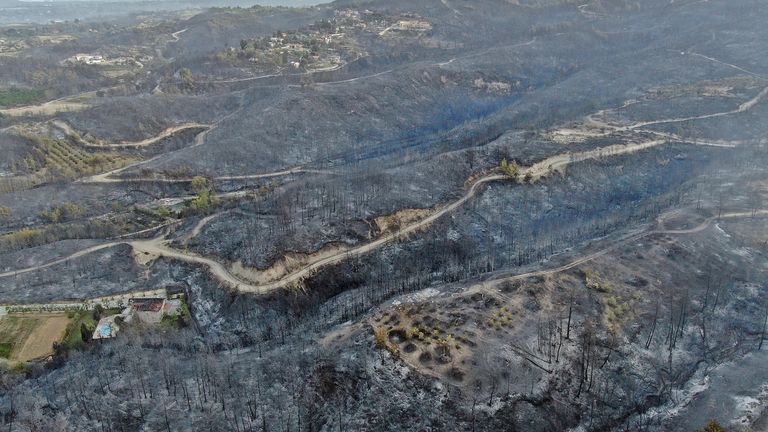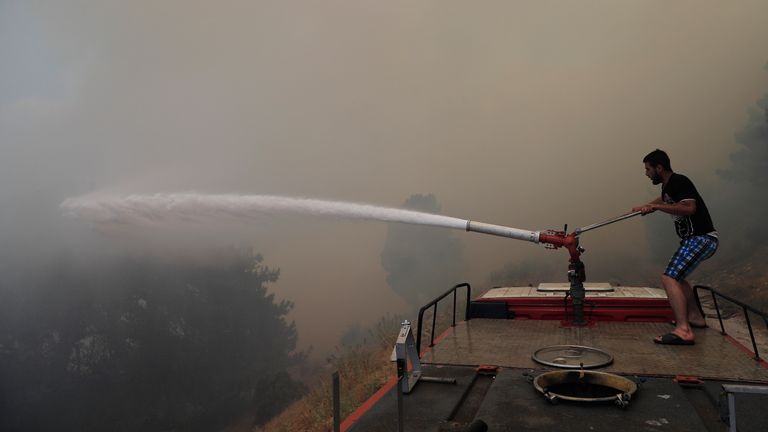 In Lebanon, at least 25 fire engines, supported by four air force helicopters and military units, were battling the flames.
Large swathes of the country's forests have burned, with Lebanon's Red Cross stating it had evacuated 17 people and treated more than 30, including eight who have been hospitalised.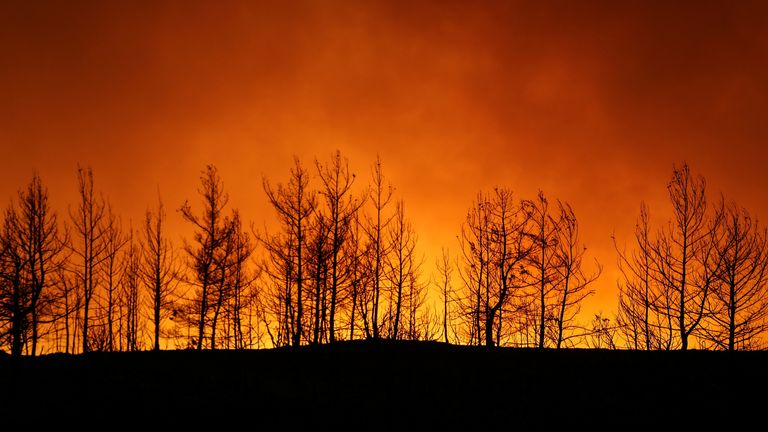 "There are lots of damages. Lots of losses," said Omar Massoud, the mayor of Andaqt village.
He estimated that around 500 acres of pine and oak forests had been destroyed.
Forest fire rages in Turkey

"As you see, the weather and the wind … even with the helicopters of the Lebanese army, they are not able to control the fire," he told the Associated Press.
State-owned National News Agency said the fires have spread across four miles, and were 1.2 miles wide, and that tens of thousands of pine trees had gone up in smoke.
The country previously battled devastating wildfires in 2019, with the government's poor handling of the matter among the reasons which fuelled country-wide protests.
Subscribe to ClimateCast on Spotify, Apple Podcasts, or Spreaker
This year's fires started on Wednesday and have since spread to the Homs region of Syria.
The Syrian Civil Defence chief, General Saied al-Awad, said gusty winds, high temperatures and rugged terrain were complicating efforts to battle the flames.
Lebanon has called for assistance from Cyprus, which earlier this month suffered its worst fires in decades.
The Mediterranean is not the only part of the world to battle fires this summer in the northern hemisphere.
Siberia is battling blazes in its forests, amplified by a dry climate.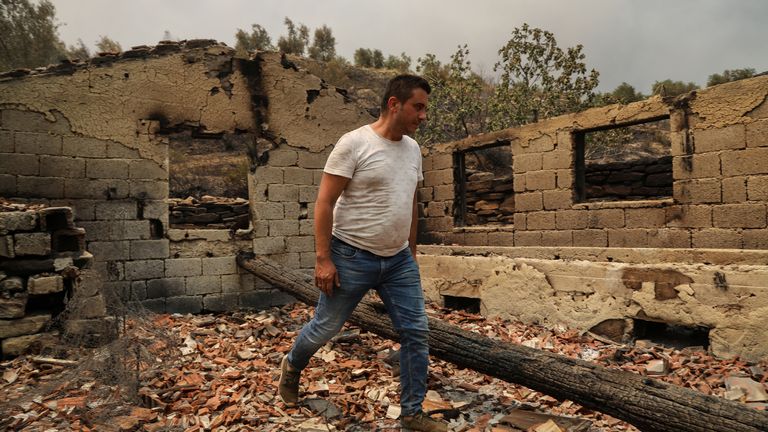 A town in Canada was destroyed after a forest fire swept through in just a few hours.
And the west coast of the United States looks set for another torrid fire season, with fires engulfing parts of California and Oregon.
COVID-19: EU warns against visiting popular Greek tourist islands including Mykonos, Rhodes and Santorini as cases rise | World News
The most popular Greek tourist destinations have been marked "dark red" on the European Centre for Disease Prevention and Control's COVID-19 map.
The change came as a result of a rise in coronavirus infections in the cluster of 13 south Aegean islands, which include Mykonos, Santorini and Rhodes – that typically attract millions of people every summer.
It means all but essential travel to and from that region of Greece is discouraged.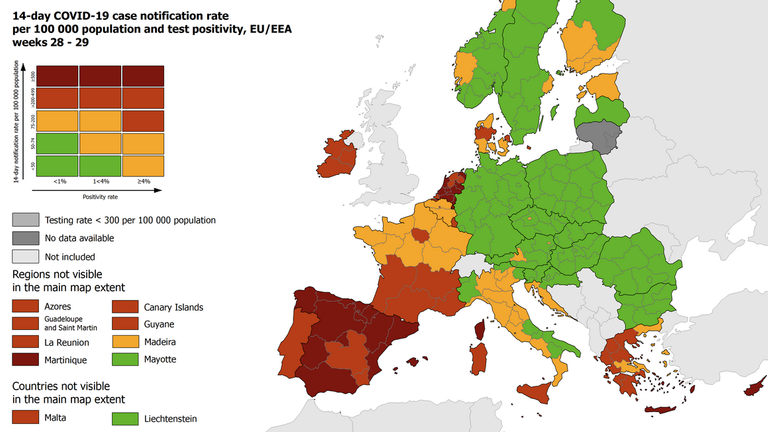 Greece had been relying on promising "COVID-free" islands to draw visitors back this summer in the hopes of resuscitating its vital tourism industry after its worst year in decades in 2020.
Despite a strong number of arrivals in June, uncertainty remains over how the season will unfold.
"We're waiting to see how the (tourist) markets will react," said Manolis Markopoulos, president of the hoteliers association of Rhodes, where more than 90% of tourists are from abroad.
Greece was forced to impose a week-long curfew and music ban on its party island Mykonos after infections surged earlier this month.
In June, the Bank of Greece said it would take two to three years for travel and spending to return to the record levels of 2019, when Greece saw over 33 million tourists and €18bn (£15bn) in revenues. It forecast this year's revenues would be 40% those of 2019.
Germany and Britain are the biggest sources of visitors to Greece.
Greece and its islands are on the UK's amber list, meaning those arriving from the country must have had both doses of a coronavirus jab to avoid the requirement to self-isolate for 10 days.
Raab 'confident' more countries set for green list

The dark red zones on the ECDC map help distinguish very high-risk areas and also helps EU member states uphold rules requiring testing on departure and quarantine upon return.
Last week it downgraded Crete, Greece's biggest island and another popular destination, to the dark red zone.
Shakira: Judge recommends pop star goes on trial for alleged tax fraud in Spain | Ents & Arts News
A judge has recommended that pop star Shakira goes on trial for alleged tax fraud in Spain.
After a three-year investigation, Judge Marco Juberias concluded there was "sufficient evidence" that the Colombian musician could have avoided paying her taxes.
The singer was charged in 2019 with not paying 14.5m euros (£12.3m) in income tax from 2012 to 2014.
Shakira lived primarily in Barcelona during that time despite having an official residence in Panama.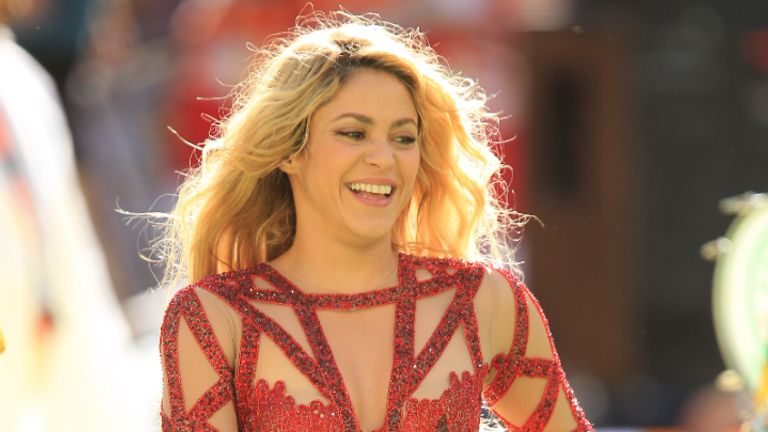 If she is found guilty of tax evasion, she could be fined or even jailed – although a judge could waive any potential prison sentence if it is less than two years as she would be a first-time offender.
When she testified in June 2019, she denied the charges, with her public relations firm saying she had paid the debt as soon as she was told about it by the tax office.
She can appeal the decision.
Shakira still lives in Barcelona with her partner Gerard Pique and their two sons.
She started dating the Barcelona defender in 2011.
Her case is the latest in a series of tax-dodging allegations against high-profile celebrities.
In 2017, Manchester United manager Jose Mourinho settled accusations made against him, while Pique's teammate Lionel Messi avoided jail but was handed a £221,000 fine.
Real Madrid's Cristiano Ronaldo also appeared in court.
The investigation began months after she was named alongside other famous faces from the world of music in the Paradise Papers.
Shakira has amassed a $300m (£215m) fortune, according to the Celebrity Net Worth website, gaining fame for hits such as Hips Don't Lie, Underneath Your Clothes and Whenever, Wherever.