Syria regime 'in deadly chlorine gas attack on civilians'
The Syrian government has been accused by opposition activists of launching a deadly chlorine gas attack in the rebel-held enclave of eastern Ghouta.
The pro-opposition Orient News claimed a child had been killed in the reported attack by a regime aircraft on the town of al Shifuniyah.
The Syrian Observatory for Human Rights monitor also reported the youngster's death and said 13 people had suffered breathing difficulties.
Yaqub, a doctor who treated those affected in hospital, said he suspected "chemical weapons, probably a chlorine gas attack".
He said a three-year-old had died of asphyxiation.
A US medical organisation said 16 patients in the hospital had symptoms indicating they were exposed to chemical compounds.
The Syrian American Medical Society said among those being treated with oxygen masks were six children and four women.
The Syrian regime, which has repeatedly denied using chemical weapons, has been accused of several chlorine gas attacks in recent weeks, including two in January in eastern Ghouta, on the edge of the capital Damascus.
Moscow, a staunch ally of President Bashar al Assad's regime, accused his opponents of using "toxic substances" to make it appear that they had been deployed by regime forces.
It comes as fresh regime airstrikes and heavy clashes shook the rebel-held enclave despite a UN demand for a ceasefire.
On Saturday, the Security Council adopted a resolution calling for a 30-day truce in Syria "without delay" to allow for aid deliveries and medical evacuations.
At least 14 civilians, including three children, were killed in strikes on Sunday, said the Observatory, bringing the total number of dead in the week to at least 530, among them over 130 children.
Observatory chief Rami Abdel Rahman said there appeared be fewer airstrikes but that fighting had intensified on the ground.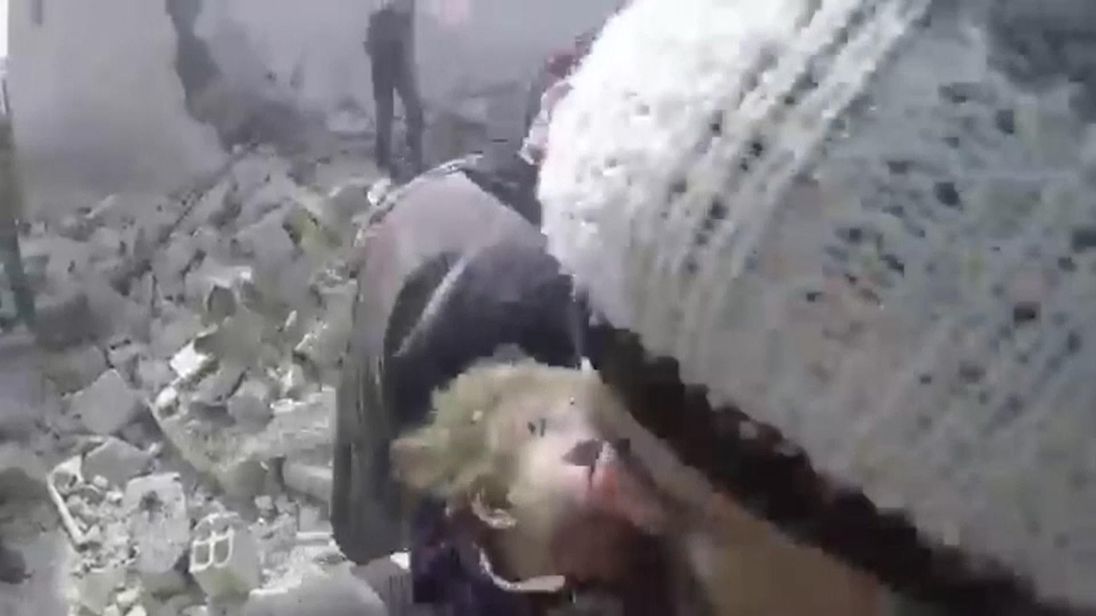 Heavy clashes erupted in southern areas of eastern Ghouta, killing at least 13 members of pro-regime forces and six fighters from the Jaish al Islam rebel group, he said.
Syrian state news agency SANA said insurgents breached the truce by firing 15 shells on Sunday on government-held areas on the edge of Ghouta.
The two main rebel groups controlling the enclave – Jaish al Islam and Faylaq al Rahman – welcomed the Security Council demand, but vowed to fight back if there were renewed attacks.
UN diplomats say the resolution was watered down to ensure it was not vetoed by Russia, which has provided diplomatic and military support to the Assad regime.
COVID-19: Rich 'riding out pandemic in luxury' as frontline workers struggle, says Oxfam | Business News

The divide between rich and poor is "proving as deadly" as coronavirus, the boss of Oxfam said, as research shows the world's richest people recouped their pandemic losses within just nine months.
The charity said it would take more than a decade for the world's poorest to recover from the economic impacts of the pandemic.
A survey of 295 economists from 79 countries, commissioned by Oxfam, reveals that 87% of respondents expect an "increase" or a "major increase" in income inequality in their country as a result of the pandemic.
Live COVID updates from UK and around the world
Oxfam's Inequality Virus report, released on the opening day of the World Economic Forum's Davos Agenda, said it showed how current economic systems have allowed the wealthiest "to amass wealth in the middle of the worst recession since the Great Depression while billions of people are struggling to make ends meet".
The charity also said its research demonstrated the manner in which the pandemic was deepening long-standing economic, racial and gender divides.
Oxfam's executive director Gabriela Bucher said: "Rigged economies are funnelling wealth to a rich elite who are riding out the pandemic in luxury, while those on the frontline of the pandemic – shop assistants, healthcare workers, and market vendors – are struggling to pay the bills and put food on the table.
"Women and marginalised racial and ethnic groups are bearing the brunt of this crisis. They are more likely to be pushed into poverty, more likely to go hungry, and more likely to be excluded from healthcare."
The six-day virtual Davos summit will feature Indian and Chinese leaders Narendra Modi and Xi Jinping.
Ugandan court orders military and police to leave Bobi Wine's property | World News

A Ugandan court has ordered the military and police to stop surrounding the home of opposition leader Bobi Wine, who says he has been held under house arrest since the country's presidential elections.
Mr Wine's lawyer George Musisi told the Reuters news agency: "The judge ordered that the state and its agencies
should immediately vacate his property and his right to personal liberty should immediately be reinstated."
Boris Johnson calls for action against 'devastating' climate change with new coalition | Politics News
Boris Johnson will call for countries to do more to tackle the "devastating" effects of climate change, as he launches a new partnership with five other countries and the United Nations.
The prime minister is due to announce the creation of the Adaptation Action Coalition formed with Egypt, Bangladesh, Malawi, the Netherlands and Saint Lucia.
It will work to turn international political commitments made through the UN into on-the-ground support for vulnerable communities.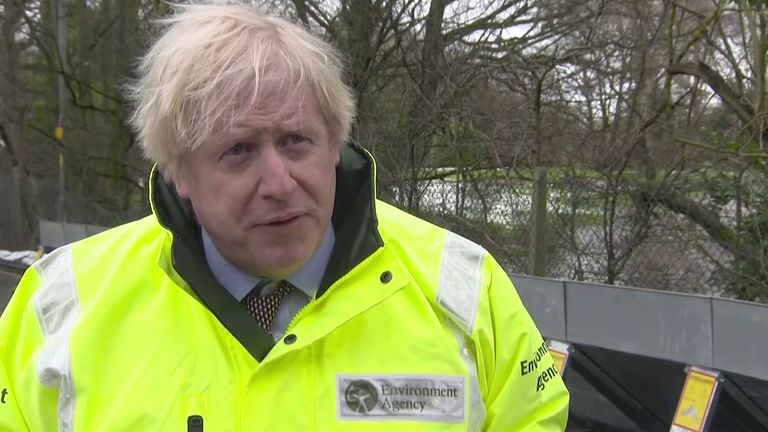 And the body will act as a forum for developed and developing countries to share suggestions on solutions to deal with climate change.
Mr Johnson is expected to say later today it is "undeniable" that climate change is "upon us" and "devastating lives and economies", urging global political leaders to act quickly.
"I'll be making the need for a resilient recovery a priority of the UK's G7 presidency this year," he will add.
"To make sure we get not just warm words but real change, I am today launching an all-new Adaptation Action Coalition to set the agenda ahead of COP26."
COP26 is the annual climate change forum attended by world leaders being held in Glasgow later this year, after it was postponed last year due to the coronavirus pandemic.
Alok Sharma, the former business secretary who is now in charge of organising COP26 from within government, said he wanted "all countries to come forward with ambitious adaptation plans".
And he said: "This important new coalition will crucially focus minds around the world to accelerate adaptation delivery in the areas most in need."
Subscribe to the Daily podcast on Apple Podcasts, Google Podcasts, Spotify, Spreaker
Despite the warm words, the government has come under some criticism recently for giving the go-ahead to a new coal mine opening in Cumbria.
Two teenagers and climate activists were on hunger strike for more than a week over the issue.
In his virtual party conference leader's speech last October, Mr Johnson talked up the future of wind power – and took a dig at himself for once writing it "wouldn't pull the skin off a rice pudding".