Syria regime 'in deadly chlorine gas attack on civilians'
The Syrian government has been accused by opposition activists of launching a deadly chlorine gas attack in the rebel-held enclave of eastern Ghouta.
The pro-opposition Orient News claimed a child had been killed in the reported attack by a regime aircraft on the town of al Shifuniyah.
The Syrian Observatory for Human Rights monitor also reported the youngster's death and said 13 people had suffered breathing difficulties.
Yaqub, a doctor who treated those affected in hospital, said he suspected "chemical weapons, probably a chlorine gas attack".
He said a three-year-old had died of asphyxiation.
A US medical organisation said 16 patients in the hospital had symptoms indicating they were exposed to chemical compounds.
The Syrian American Medical Society said among those being treated with oxygen masks were six children and four women.
The Syrian regime, which has repeatedly denied using chemical weapons, has been accused of several chlorine gas attacks in recent weeks, including two in January in eastern Ghouta, on the edge of the capital Damascus.
Moscow, a staunch ally of President Bashar al Assad's regime, accused his opponents of using "toxic substances" to make it appear that they had been deployed by regime forces.
It comes as fresh regime airstrikes and heavy clashes shook the rebel-held enclave despite a UN demand for a ceasefire.
On Saturday, the Security Council adopted a resolution calling for a 30-day truce in Syria "without delay" to allow for aid deliveries and medical evacuations.
At least 14 civilians, including three children, were killed in strikes on Sunday, said the Observatory, bringing the total number of dead in the week to at least 530, among them over 130 children.
Observatory chief Rami Abdel Rahman said there appeared be fewer airstrikes but that fighting had intensified on the ground.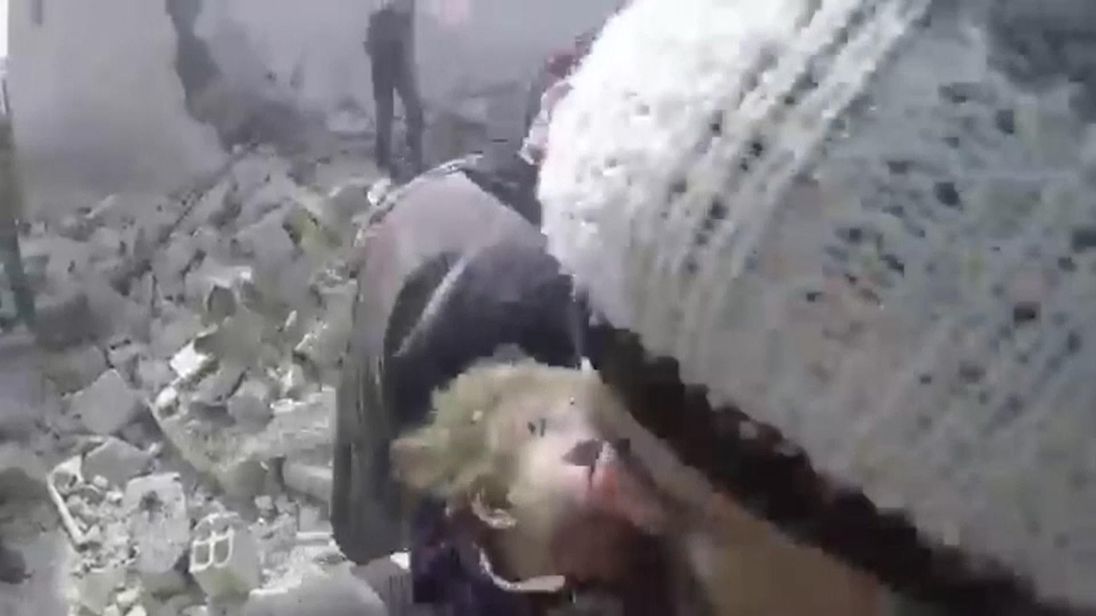 Heavy clashes erupted in southern areas of eastern Ghouta, killing at least 13 members of pro-regime forces and six fighters from the Jaish al Islam rebel group, he said.
Syrian state news agency SANA said insurgents breached the truce by firing 15 shells on Sunday on government-held areas on the edge of Ghouta.
The two main rebel groups controlling the enclave – Jaish al Islam and Faylaq al Rahman – welcomed the Security Council demand, but vowed to fight back if there were renewed attacks.
UN diplomats say the resolution was watered down to ensure it was not vetoed by Russia, which has provided diplomatic and military support to the Assad regime.
Budapest prepares for Pride but for many LGBT+ people it is a worrying time to be in Hungary | World News
As she walks down the street to greet us, Dora Duro raises a hand of greeting.
She is quiet and friendly, a mother of four young children who jokes about the challenges of balancing childcare and work.
We talk about Hungary's football team, of her efforts to speak English, and then the conversation swings to an altogether more contentious subject.
Mrs Duro has become a leading figure in Hungary's far-right political movement, synonymous with her mistrust of the country's LGBT+ community.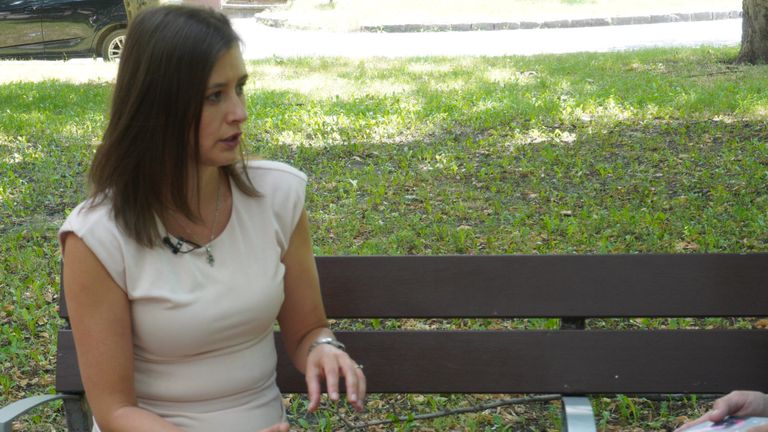 As we speak, Budapest is about to hold its Pride celebration (which she thinks should be cut back) and the country is digesting new laws designed to curtail so-called "homosexual propaganda".
And while many, including European leaders, have berated those laws as profoundly offensive, Mrs Duro thinks they're the least the country needs.
It was she who publicly destroyed a copy of a book, called Fairytale Land Is For Everyone, because it included gay and transgender characters.
She has long pursued a change to the law that would restrict education about LGBT+ in schools, or promotion of LGBT+ characters on TV or in adverts.
And now, that has happened – the very law she proposed has been enacted by Hungary's populist prime minister, Viktor Orban.
Except she thinks it should have gone further, with tougher punishment on "gay activists".
So why, I ask her, does she have such disdain for LGBT+ people?
She tells me that, while she accepts some people ("an extremely small part") are "born as a homosexual", she thinks that it generally comes down to lifestyle, which is why she sees the fairytale book as a nefarious piece of "homosexual propaganda".
"It is very important how we influence the children, how we lead them to a way of lifestyle, how to live their life," she tells me.
"These kinds of publications, or these kinds of events, obviously stimulate them to start to live this kind of lifestyle, to choose this life. We think this is a wrong way.
"No one has the right to falsify our fairy tales, to try to occupy Hungary, to settle here (as) migrants, and to make changes to our traditional social structure which is based on Christian family model, and which maintained our-thousand-year-old Hungarian statehood, and allowed the Hungarian people to survive."
For many people, these views will be unpalatable – redolent of a homophobic streak that has largely disappeared from societies in Britain and much of Europe.
But in Eastern Europe, notably in Hungary but also in Poland and the Czech Republic (all of them member states of the European Union), there is a growing animosity towards the LGBT+ community.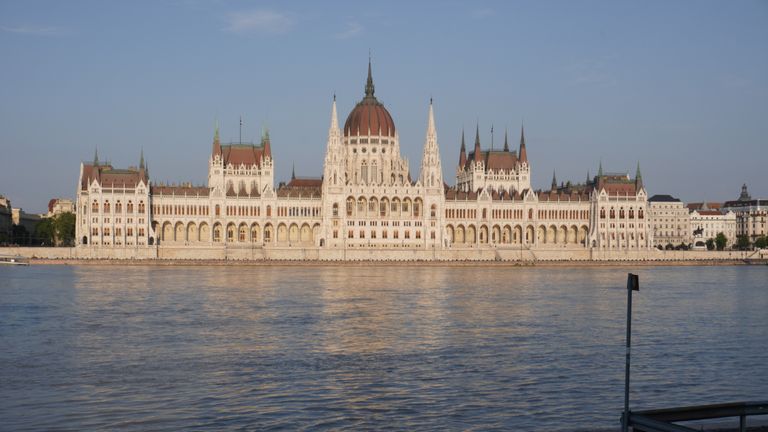 In Hungary, that has manifested itself in the new laws. A referendum is planned for next year on "child protection" issues, with such leading questions as: "Do you support minors being shown, without any restriction, media content of a sexual nature that is capable of influencing their development?"
But is Mr Orban really so fearful of the progress of LGBT+ rights? Perhaps not.
His time as prime minister has in fact been peppered by battles – about migrants, or the Roma people, and always against what he sees as the pervasive rise of liberal values.
Next year, he faces another election and it's apparent that the bedrock of his support lies beyond the country's biggest cities and in its more rural, and sometimes less educated, areas.
And it is there where his anti-LGBT+ ideas have chimed loudest, and also where there is the greatest mistrust of the EU, which the prime minister portrays as a nest of interfering, expansionist liberal do-gooders.
Put simply, Mr Orban appears to see a sort of vote-winning virtuous circle – he castigates and vilifies the LGBT+ community, and gains more support from his loyal voters. Then he gets berated by Brussels politicians, which further endears him to his supporters.
And so it is against this backdrop that Budapest will start its annual Pride event. It will, of course, be loud, cheery and raucous. But amid the party will be a protest, tinged with great nervousness.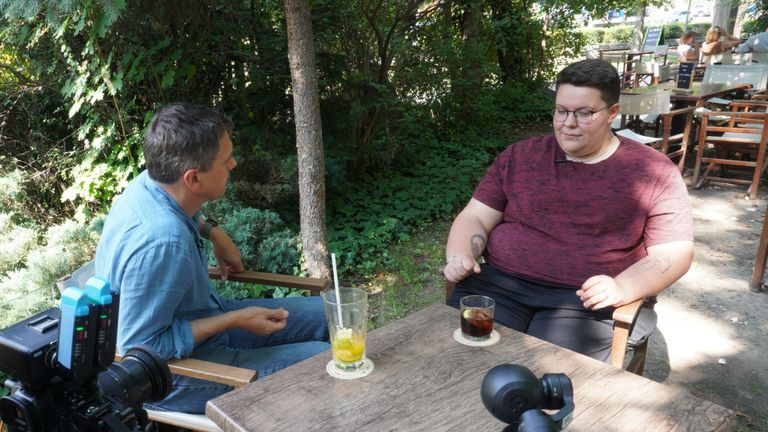 Among those there will be Emmett Hegedus, a transgender man who told me he is now angry and uncertain.
"Every time there is a new law, I think that it can't get worse, but they always do.
"I'm afraid because, around the world, there are 70 countries that don't want me to exist and I hope that we will not end up like that in Hungary.
"I really hope that it's not going to get worse. But – deeply – I feel like I should run for my life out of here because it will get worse."
Tokyo Olympics: Opening ceremony was 'respectful, hopeful but sombre night' | World News
Olympic opening ceremonies are something of a unique art form. Playing to a global audience but with the host nation wanting to make the night their own.
Japan chose sombre. It was a respectful, hopeful but above all sombre night. They didn't want to show off when everyone has lived through such hardship – and while so many people continue to do so.
Their display using 1,824 flying drones combining like a swarm of giant worker bees to create a giant globe stood out.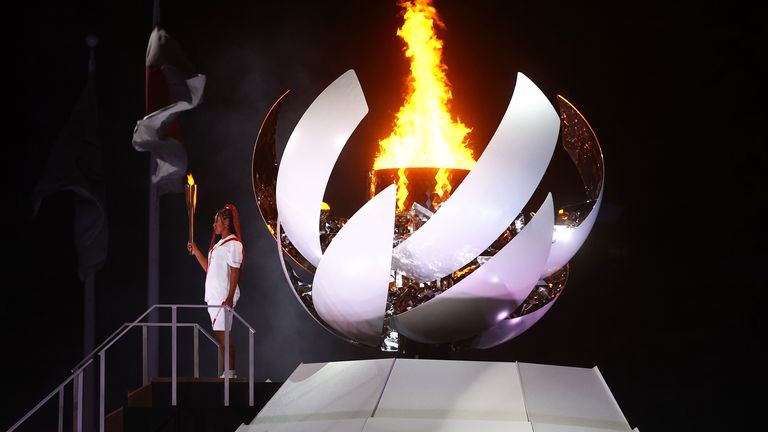 There were no Team GB fans at the 2021 summer olympic opening ceremony in Tokyo due to COVID-19 but Japan put on a stunning visual show regardless

So too Japanese tennis superstar Naomi Osaka who was given the honour of firing up the hydrogen-fuelled Olympic cauldron.
But it was their courteous bow towards the pain of the pandemic that defined the evening.
Video montages of empty cities during lockdowns, and athletes cobbling together training regimes in their back gardens – it all made for an understated opening ceremony.
Outside, the protests in the streets continued among those still vehemently against the Games taking place while Tokyo remains in a state of COVID emergency.
There were also people outside who just felt drawn to the Olympic stadium – to come and wave to the very select numbers of VIPs and media going inside. It was as close as they could get to the Games that they had waited almost a decade for.
While these Olympics will feel unusual there were reminders too of the magic they can create.
There was a towering Tongan taekwondo player who strode into the stadium with his bare oiled chest puffed out as he carried his island nation's flag like a warrior on a mission.
Protests held outside Olympic stadium

The Olympics can still produce special moments like that and there will be plenty more over the coming weeks.
There will be more COVID-19 disruption too but the Games of 2020 are finally open, just one year late.
Business leaders have 'obligation to speak up', ex-Unilever boss says amid Ben & Jerry's row | Business News
Unilever's ex-boss has said business leaders have an "obligation to speak up" after his former company became embroiled in a row with Israel over its Ben & Jerry's business.
Paul Polman mounted a defence of the need to "fight for what is right" in remarks to Sky News after the ice cream brand said it would stop selling its products in the occupied Palestinian territories.
Ben & Jerry's is owned by consumer goods giant Unilever – whose array of brands ranges from Marmite spread to Dove soap – but has an independent board to take such decisions.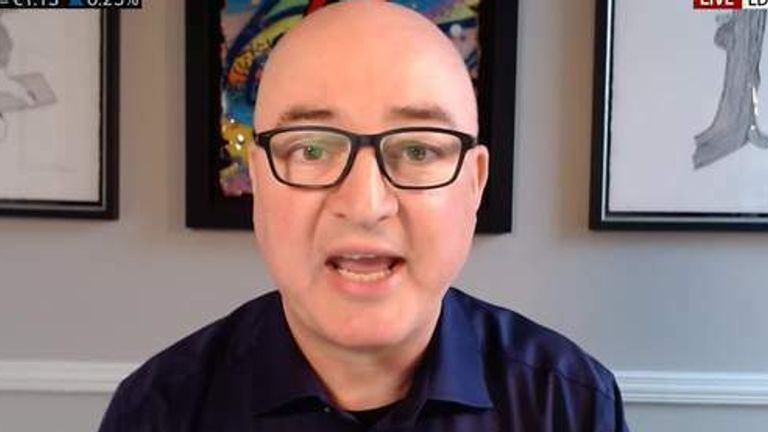 Its announcement is one of the strongest steps taken by a well-known company over Israel's settlements, which are widely seen as illegal by the international community.
The move drew condemnation from the Israeli government, whose new prime minister Naftali Bennett said this week that Israel would "use the tools at its disposal – including legal – on this issue" and that those taking such action "need to know that there will be a price to pay".
Mr Polman, speaking to Sky's Ian King Live, said it would be inappropriate to say how he would have handled the issue had he still been in charge of Unilever.
But he added: "What is very important is if we want humanity to function for the long term we need to be sure that we fight for the basic values, the basic values of dignity, respect, equity, compassion.
"If we see these values being violated anywhere in the world I think we have an obligation to speak up.
"What we've seen in the US in the last few years – too few people, also from the business side, spoke up against things that then bit by bit moved the boundaries and put us in a very difficult situation.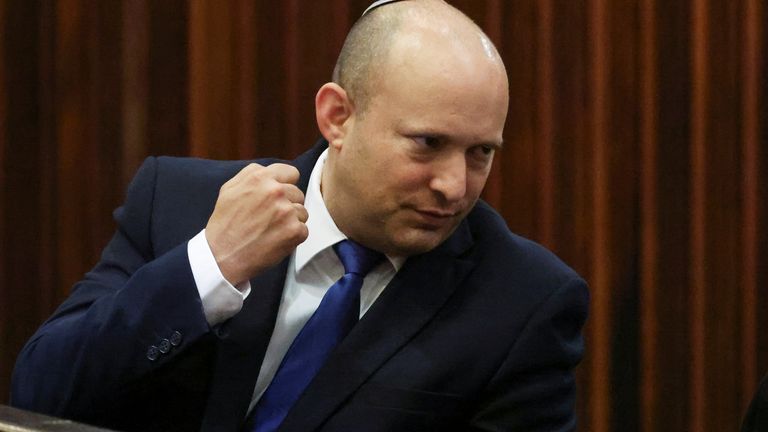 "So, fight for what is right and one of the few things we should fight for always is, these basic human rights."
Mr Polman was speaking a day after current Unilever boss Alan Jope, in a conference call to discuss latest results, said the company remains "fully committed" to doing business in Israel but gave no indication that Unilever would press Ben & Jerry's to reverse the decision.
Mr Jope, who has spoken to Mr Bennett on the phone to discuss the matter, said that it was a "complex and sensitive matter".