Immigration, spending deadlines, short House week add to Congress' dilemmas this week over gun laws
It was a typical retreat to the usual positions after the Parkland, Florida, school massacre.
The media delved into wall-to-wall coverage as reporters and satellite trucks invaded the state's Broward County. #MSDStrong hashtags and logos dotted the virtual and South Florida landscape. Congressional Democrats excoriated Republicans for failing to act on assault weapons and enhanced background checks.
Most GOP lawmakers said little besides offering condolences. Many Republicans veered away from the now-pasteurized "thoughts and prayers" bromide that once punctuated mass shootings. The National Rifle Association laid low at first.
Then after a requisite blackout period, the gun-rights group returned to the oft-used script, which blamed the media and Democrats for the melee, criticized efforts to curb the availability of weapons and spoke of how more firepower could prevent future bloodbaths.
Twitter bots and conspiracy theorists attacked those who survived the shooting, accusing some who surfaced in media as "crisis actors."
They argued that Parkland was yet another false flag — an effort engineered by the "deep state" as part of "Operation Mockingbird" to manipulate public opinion, propagandize gun violence and prompt the mass confiscation of weapons.
A similar stage play ensues after each mass shooting. Everyone has their roles. There's no rehearsing. This has happened so many times that everyone says and does essentially the same thing.
It's gone on for so long that some of the main players long ago exited the stage. The scene between Charlton Heston and Michael Moore in "Bowling for Columbine" is but a distant memory.
The conventional cast includes Dana Loesch and Florida Panthers goaltender Roberto Luongo.
Some have been involved in drama for decades. Consider California Democratic Sen. Dianne Feinstein, who became mayor of San Francisco after she came upon the bodies of deceased Mayor George Moscone and San Francisco Supervisor Harvey Milk after their 1978 assassinations at city hall.
All characters in this drama may be "crisis actors" of another sort until something changes to halt the chaos in this never-ending macabre theatre. There's a crisis. Everyone acts. Nothing happens.
We've seen Orlando Strong. Vegas Strong. Newtown Strong. Charleston Strong. Aurora Strong. Echoes from the first acts like Virginia Tech and Littleton barely resonate today. Few involved on either side of the debate can even recall San Ysidro, Calif., and Killeen, Texas.
Look those up sometime.
So Congress returns to session Monday after a week-long recess. We'll see if there are any new lines added to the gunplay canon.
"Bump stocks" entered the vernacular after Las Vegas. There's been a tug of war since last fall between Congress and the Bureau of Alcohol, Tobacco and Firearms over who has jurisdiction to regulate and ban bump stocks, attachments that enables a semi-automatic rifle to fire more quickly.
There was lots of chatter about Congress addressing bump stocks following the massacre at the Route 91 Harvest Festival on the Vegas Strip. But it's now late-February.
That conversation never fully gelled. However, talk about Congress acting on bump stocks is now back in the conversation after what went down at Marjory Stoneman Douglas High School in Florida — which didn't involve a bump stock.
There will certainly be a debate offstage when Congress returns to work in the coming days. But little will unfold on the House and Senate floors.
The House plans to meet on just Monday and Tuesday, cancelling other activity so evangelist Billy Graham may lay in honor in the U.S. Capitol Rotunda.
A fight over DACA, border security, a wall and immigration could eclipse the gun conversation and potentially commandeer floor time in March. President Trump on March 5 formally sunset the Obama administration's DACA program, that protects some younger illegal immigrants from deportation.
However, that deadline is up in the air due to pending court cases. And despite a bipartisan, two-year, broad spending agreement, the government is set to run out of money on March 23.
A failure to address DACA and the president's spending request for a border wall is the flashpoint in the next round of negotiations — again — because much like the gun debate, nothing is settled on that score, either.
In fact, multiple congressional observers compare immigration reform and DACA, or Deferred Action for Childhood Arrivals, to the firearms issue: an intractable, white-hot topic that seemingly never finds resolution.
What parliamentary options do Democrats have to pry loose action on guns? The gun sit-in led by Democratic Reps. John Lewis, Georgia, and John Larson, Conn., certainly garnered a lot of attention in the summer of 2016.
And yet here we are. Connecticut Democratic Sen. Chris Murphy's nearly 15-hour speech on the chamber floor a week later certainly galvanized activists on the left.
And yet … .
The Senate observed the seemingly-perfunctory "moment of silence" the day after the Parkland shooting. The House appeared poised to do the same. House Speaker Paul Ryan, R-Wis., even announced that intention at his weekly press conference.
Initially, the House considered holding the moment of silence vigil a week ago Thursday during its final vote sequence, just before lawmakers scattered from Washington on recess.
But a number of factors postponed the Parkland moment of silence. U.S. Capitol Police dragged out of the chamber dozens of demonstrators who erupted in chants, protesting against changes to the Americans with Disabilities Act.
There was confusion as to how many votes the House may take in that series. The House typically designates the moment of silence ritual to fall between the first and second roll call vote. That way, all members are on hand to take part and aren't running in to make the vote or bolting out the door on the next. Third, Rep. Ted Deutch, D-Fla., who represents Parkland, wasn't in Washington. Instead, Deutch was in Florida meeting with constituents after the shooting.
A leadership source said the House would wait to hold the moment of silence until Deutch returned to Washington following the recess.
However, something did happen amid the moment of silence confusion last week. Rep. Mike Thompson, D-Calif., who leads the Democrats' task force on combatting gun violence, stood by the leadership table on the floor and sought recognition just after the votes ended. Thompson posed a "parliamentary inquiry" to the chair, asking when members may consider gun legislation.
The House ruled Thompson's interrogative out of order.
The Parkland moment of silence is expected in the coming days. It's unclear if the House or Senate does much more than that on guns in the near future.
Otherwise, the play's the same. Out-of-town TV crews. #SomethingStrong. Democrats pushing for stronger gun regulations. Trolls fearmongering online. The NRA arguing for looser gun restrictions.
Little changes. The crisis continues. And everyone is reduced to stage actors, uttering the same lines again.
Trump endorses Ken Paxton over George P. Bush in Texas attorney general race
President Donald Trump on Monday threw his support behind sitting Texas Attorney General Ken Paxton, a Republican, who is being challenged in a primary by George P. Bush, the son of former Florida Gov. Jeb Bush.
"Ken has my Complete and Total Endorsement for another term as Attorney General of Texas. He is a true Texan who will keep Texas safe — and will never let you down!" Trump said in a statement.
The endorsement could be a boon for Paxton as Trump continues to enjoy support in the Republican Party. However, Bush, whose family has roots in the state and the Republican party, had been angling for Trump's backing. Bush's entry into the race will make it one of the most anticipated, and analyzed, state-level races of the cycle.
Paxton is one of the most pro-Trump state officials in the country. He filed a lawsuit, which the Supreme Court declined to hear, challenging Trump's loss in 2020.
Bush appears to be betting that Paxton's mounting legal woes may have political consequences with voters. Paxton is facing trial for securities fraud as well as allegations he abused his office, charges that have prompted Rep. Chip Roy, R-Texas, to call on him to resign.
Bush has been attempting to win Trump's endorsement despite the past public spats with his family, and Trump has responded warmly. Bush has tweeted about his support for Trump and his campaign distributed can coolers (koozies) quoting Trump saying, "This is the only Bush that likes me. This is the Bush that got it right. I like him."
However, during the 2016 campaign, Trump retweeted an attack on Bush's mother. Also, former President George W. Bush criticized Trump in the wake of the Jan. 6 attack and Trump, in turn, attacked Bush.
House Republicans divided over Capitol riot committee
IE 11 is not supported. For an optimal experience visit our site on another browser.
Rep. Adam Kinzinger became the second Republican to join the select committee hearing on the January 6th Capitol attack alongside Rep. Liz Cheney. House Minority Leader Kevin McCarthy — who pulled all five of his picks after Speaker Nancy Pelosi rejected two — said they were "Pelosi Republicans."July 26, 2021
Former U.S. Senator Barbara Boxer assaulted, robbed in California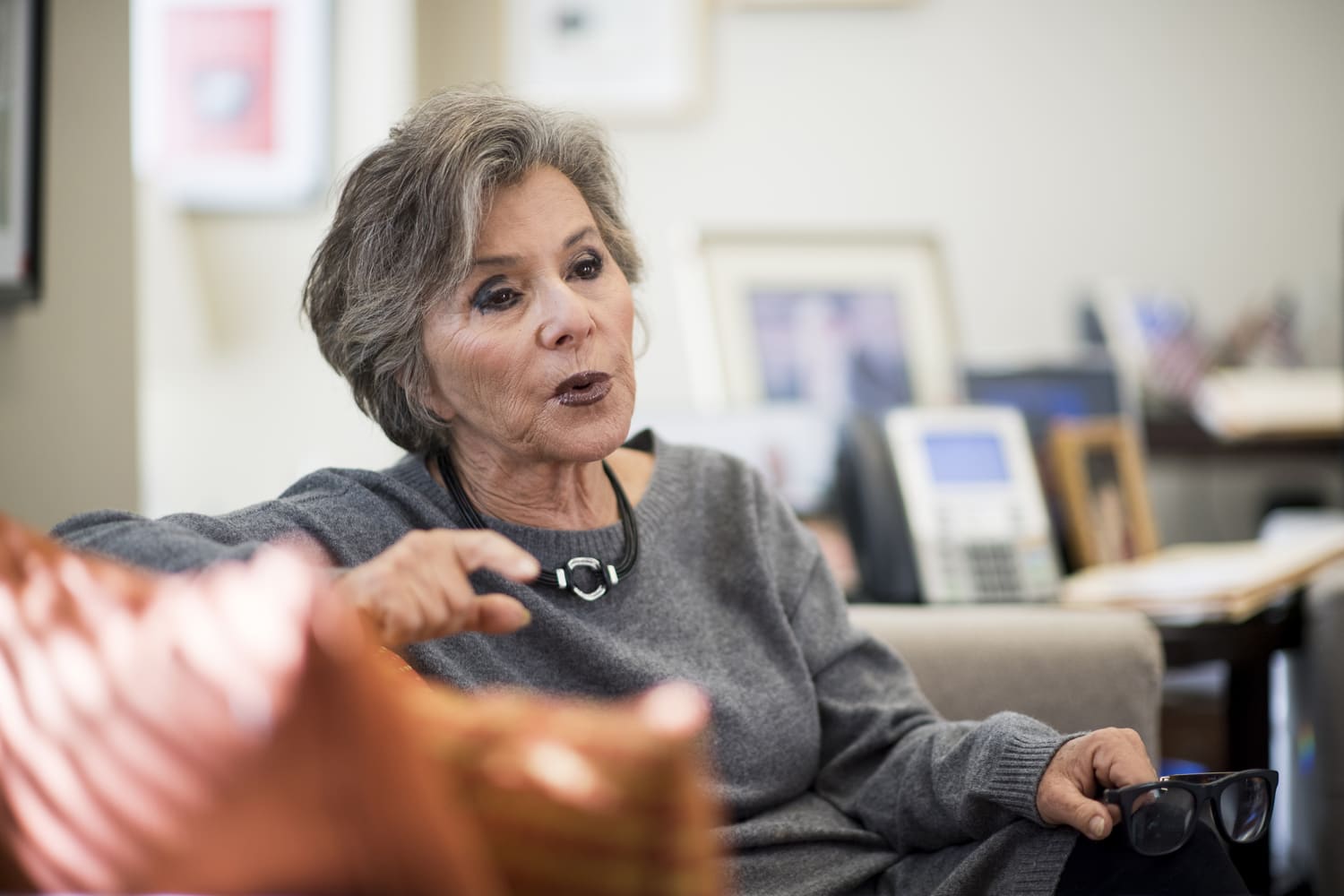 Former U.S. Sen. Barbara Boxer was shoved from behind and robbed of her cellphone in Oakland on Monday, a message from her Twitter account said.
Boxer, 80, was assaulted in the Jack London Square neighborhood.
"The assailant pushed her in the back, stole her cell phone and jumped in a waiting car. She is thankful that she was not seriously injured," the message read.
Oakland police said a strong-arm robbery that occurred on Third Street around 1:15 p.m. is under investigation, but police in a statement did not identify the victim.
Jack London Square — on Oakland's south waterfront, next to Alameda — is an entertainment district about 6 miles from the Oakland Athletics' ballpark.
Boxer, a Democrat, was a U.S. representative for 10 years and then a senator for 24 years, representing California.
Boxer was first elected as a U.S. representative in 1982. She was elected to the Senate in 1992.
She did not seek re-election in 2016.