Actress Nanette Fabray dead at age 97, family says
Award-winning actress Nanette Fabray, known for her roles in "The Band Wagon" and "Caesar's Hour," passed away Thursday at 97 years old, according to her family.
Fabray's son, Dr. Jamie MacDougall, told The Associated Press that his mother died at her home in Palos Verdes Estates. He told the Los Angeles Times that she passed from natural causes.
The starlet began her successful career at the age of 3, singing and dancing in Vaudeville performances as Baby Nanette.
Over the course of decades in show business, Fabray racked up a number of accolades. She earned a Tony award for her role in the 1949 musical "Love Life," as well as a nod for her part in "Mr. President." She earned three Emmy awards – two for "Caesar's Hour" and one for best comedienne, the Times reported.
Fabray starred opposite Fred Astaire and Cyd Charisse in "The Band Wagon," which debuted in 1953. In the musical, she performed the song "Triplets," along with Astaire and Jack Buchanan, according to the Times.
Her television roles included playing Bonnie Franklin's mother in the hit 1980s sitcom "One Day at a Time," Mary Tyler Moore's mother on her namesake show and the mother of Shelley Fabares, her real-life niece, in the 1990s show, "Coach."
The Associated Press contributed to this report.
Manuel Neuer: Footballer who wore rainbow armband during Euro 2020 games won't face disciplinary action | World News

German footballer Manuel Neuer will not face disciplinary action for wearing a rainbow armband during his Euro 2020 games.
UEFA has said there is no case to answer, adding that the Bayern Munich goalkeeper was "promoting a good cause".
Neuer, 35, has worn the armband for games against France and Portugal, to show his support for the LGBTQ+ community during Pride Month.
But the sport's European governing body has been investigating whether his actions could be seen as a political statement, which is not allowed.
A spokesperson said: "UEFA looked into the armband worn by the player in question and, considering that it was promoting a good cause, ie diversity, the team will not face disciplinary proceedings."
The German Football Association said on Twitter that it had also received a letter from UEFA confirming the matter was closed.
They wrote: "UEFA have today shared with the DFB that they have stopped the review of the rainbow captain's armband worn by Manuel Neuer.
"In a letter, the armband has been assessed as a team symbol for diversity and thus for a 'good cause'."
The association has previously said Neuer wears the rainbow-armband as a symbol of "the whole team's clear commitment to diversity, openness, tolerance and against hatred and exclusion".
Tony Dell: The Australian cricketer who fought in Vietnam – and struggled for decades with the horrors of war | US News
Tony Dell was in his mid-60s, estranged from his wife and children and living in his mother's garage when he realised his life had reached rock bottom.
For a man who had played Test cricket for his country and created a successful advertising business, it represented a dizzying and dramatic decline.
It took a chance meeting to lead Dell to a moment of discovery, and a remarkable journey on the path to helping himself and others.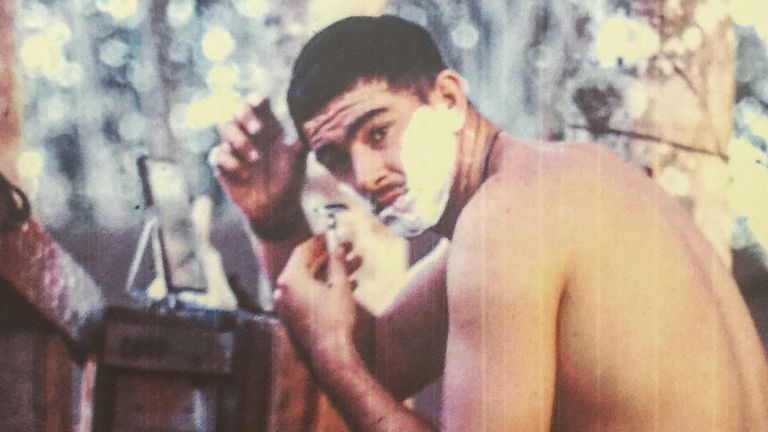 His story is one rooted in sport and conflict but also the issue of mental health that continues to challenge society to this day.
Tony Dell is the only surviving Test cricketer to have seen action in a major theatre of war. He is also the only Test cricketer to have fought in the Vietnam war.
That he served Australia in combat and in cricket is even more peculiar because Tony Dell was officially still a "Pom" at the time, born and raised in Hampshire.
He was 15 when his family emigrated down under and he was dispatched to Vietnam after his number came up in Australia's National Service lottery.
When he returned from a year-long tour of duty, he picked up where he had left off as a promising cricketer.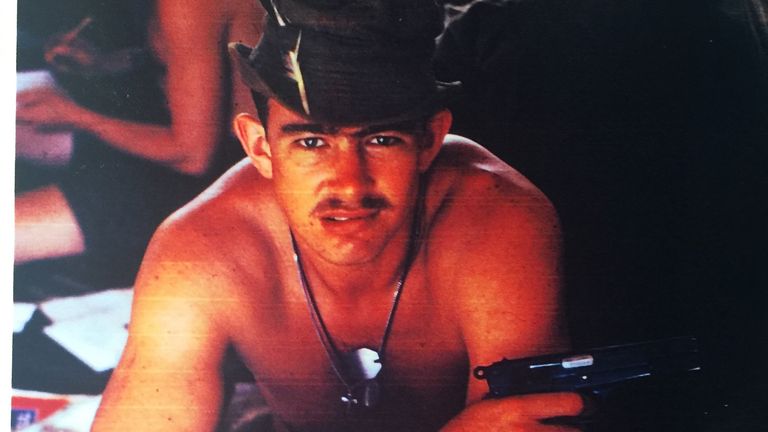 After a handful of first-class games, he was picked for an Ashes Test in February 1971 against the country of his birth.
"I felt like I had arrived," Dell said.
Instead of the being the start of something though, it marked the beginning of the end.
His cricket and private life began to fail, a harrowing journey for him and especially his family.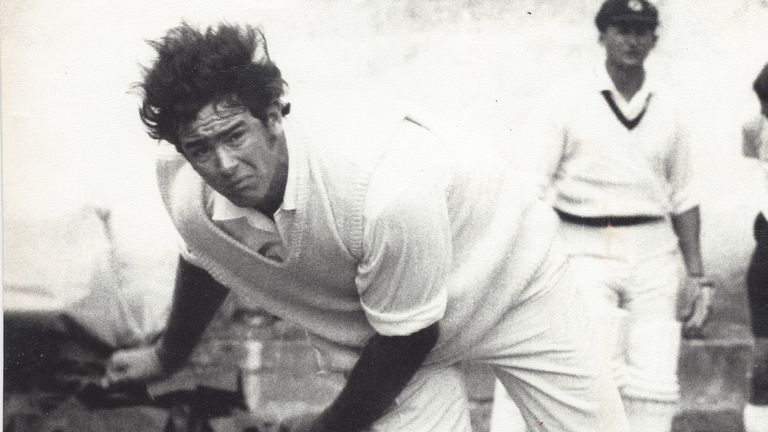 It was that fluke meeting in his 60s, 40 years after coming home from Vietnam, that led to a diagnosis of post-traumatic stress disorder.
Suddenly all the pain and suffering, the anxiety and dysfunction, started to make sense.
He realised he had never confronted the horrors he had witnessed on the battlefield and, like so many before and since, had lived in silence with the awful consequences.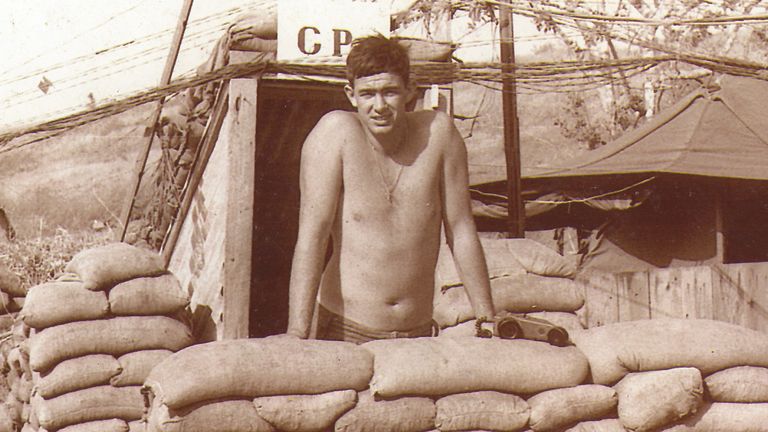 Dell has revealed to me the full traumatic story of his battle for a new book, And Bring The Darkness Home, published this week.
His resolve to do something for those who suffered like him led him on a journey.
His non-profit organisation Stand Tall for PTS has become a movement for greater awareness and support for military veterans, first responders and other victims.
Proceeds from sales of the book will support the charity's work. Dell is hopeful of one day seeing a Test match designated as an event to raising awareness of mental health and PTSD.
Like so many veterans, Dell said, he had avoided talking about his time in combat. Even teammates such as the Australian cricket legend Greg Chappell had no idea he had ever been in Vietnam.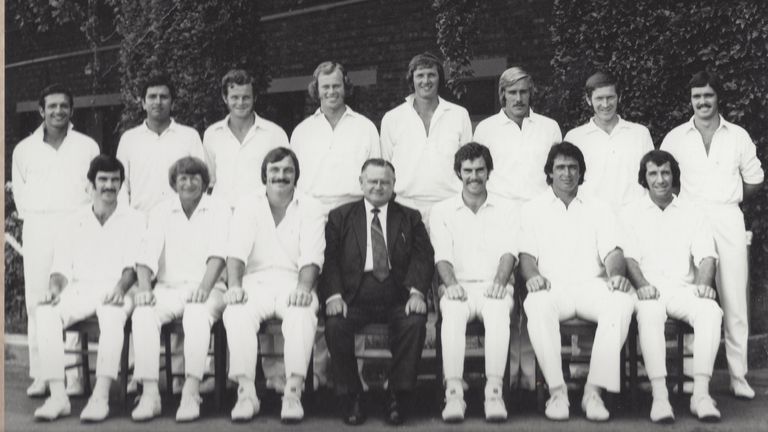 The cost to society is statistics like this: every day in the US, 22 military veterans take their own lives.
It is the overwhelming need for help that drives Dell on.
"The more I talk about it, the more that people see its not just them going through it, the more it can encourage them to talk, then I have done something worthwhile," he says.
"It is my therapy. Let's see what we can do to help others."
Alabama: Nine children killed in pile-up, including six from a home for abused and neglected young people | US News
Nine children are among 10 people who have been killed in a multi-vehicle crash in Alabama.
The pile-up happened on a road that had been soaked with rain because of a tropical depression.
Eight of the children who died were travelling in a van that was heading to a home for abused and neglected young people.
Candice Gulley, the ranch director, was the van's only survivor. She is in a serious but stable condition in hospital.
Two of the children killed in the van were Ms Gulley's own children, aged four and 16.
They were returning to the ranch from a nearby beach, and the van caught fire after the crash.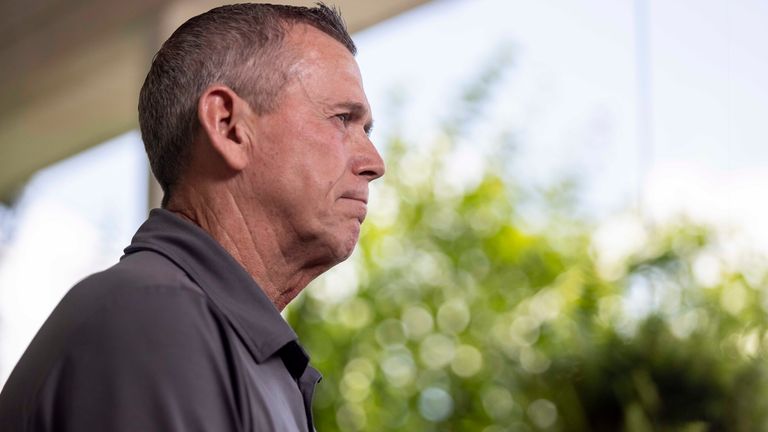 Michael Smith, the ranch's chief executive, visited the scene of the crash on Saturday and said: "This is the worst tragedy I've been a part of in my life.
"Words cannot explain what I saw. We love these girls like they're our own children."
Cody Fox, 29, and his nine-month-old daughter, were in another vehicle and were also killed.
Mr Fox worked at his county's emergency management agency and also ran a hot tub business with his father.
Colleague Aaron Sanders said: "He was a great guy and we're really going to miss him. He just loved (his daughter) to death and that was his life."
The crash happened on Saturday about 35 miles south of Montgomery on the Interstate 65, with authorities saying the vehicles most likely hydroplaned on the wet roads.
A number of people were also injured and photos showed at least four burned vehicles, including two large trucks.
Sheriff Danny Bond wrote on Facebook: "Butler County has had one of the most terrible traffic accidents. I believe it is the worst ever in our county."
The National Transportation Safety Board said it had sent 10 investigators to the area and the local school, which was attended by most of the ranch residents, will have counsellors available to students.
A GoFundMe account has been set up to help the ranch cover the cost of funerals, medical bills, and counselling for those affected.
Also, in Tuscaloosa, about 60 miles southwest of Birmingham, a 24-year-old man and three-year-old boy were killed on Saturday when a tree fell on their house.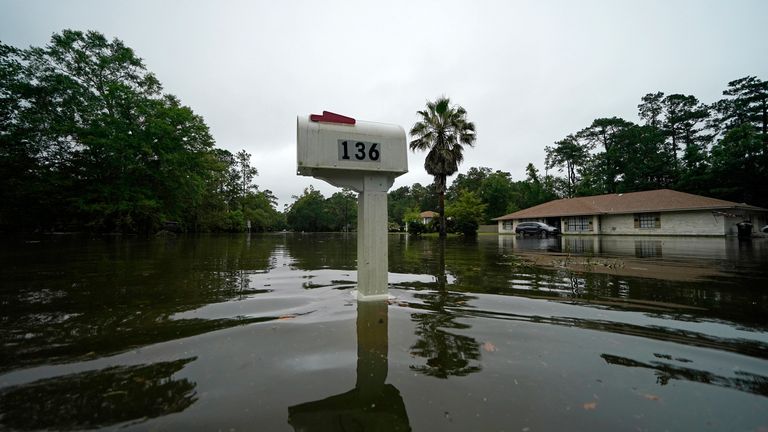 Tropical Depression Claudette had been categorised as a storm when it arrived over the southeastern part of the US in the early hours of Saturday.
It was downgraded to a tropical depression a few hours later but still had enough power to prompt flood and storm warnings for parts of Georgia, South Carolina and North Carolina.
Heavy rain also lashed Mississippi and Louisiana on Saturday.
Forecasters have said it will strengthen back to tropical storm status on Monday over eastern North Carolina before moving into the Atlantic Ocean.