We'll always protect war-torn families from Syria horror
Home Secretary Amber Rudd, who has visited refugees on the Syrian-Lebanese border, wanted to see the "shocking" suffering for herself which she says underlines the importance of UK support.
The terrible scenes in Syria this week of civilian suffering remind us why millions of families have fled for their lives to neighbouring countries.
The images we see on our TV screens depict suffering that is real life for these families.
I wanted to go to the region and see for myself the human impact and talk directly to refugees about the challenges they face.
Many have crossed the border into Lebanon. Families uprooted from their homes, forced to leave behind their jobs, schools, and way of life. Living in makeshift shelters they face a daily struggle for things we take for granted.
The conditions are shocking and underlined to me the importance of UK support.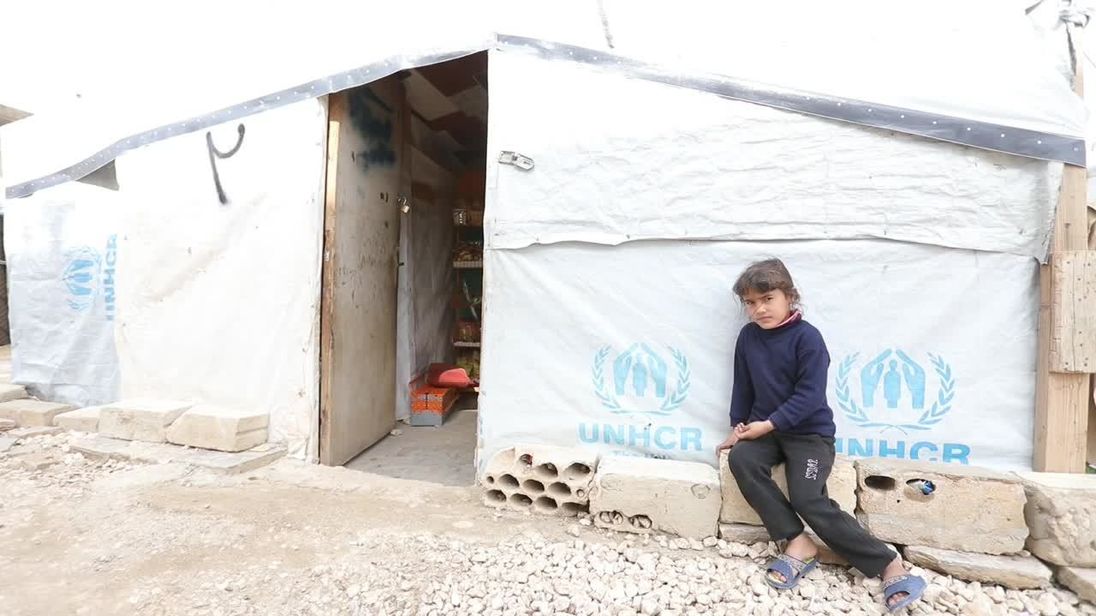 In 2015 the Government made an unprecedented and ambitious commitment to bring 20,000 of the most vulnerable refugees who have fled Syria from the region to the UK by 2020.
We work closely with the UN High Commissioner for Human Rights who identify those who are the most vulnerable including people requiring urgent medical treatment, survivors of violence and torture, and women and children at risk.
Today, we are more than halfway towards meeting our pledge, ahead of schedule.
Over 10,000 vulnerable refugees who have fled Syria, nearly half of whom are children, are rebuilding their lives in safety in the UK, and that is thanks to the goodwill and bigheartedness of the British people.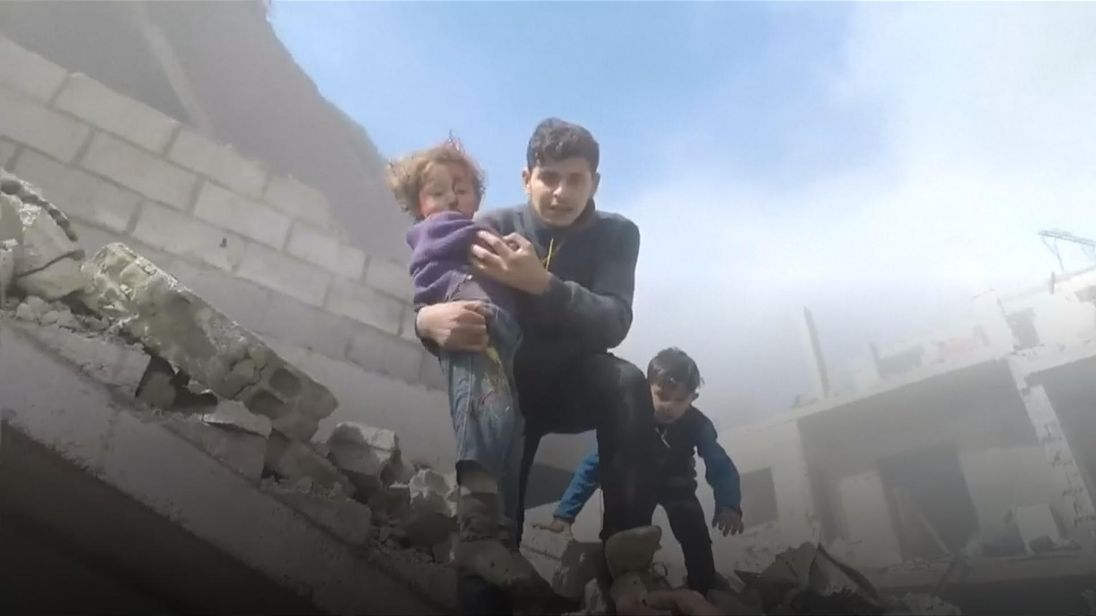 I am grateful to local authorities and communities around the country who have stepped up to enable this to happen.
Often it is local residents, moved by the heartbreaking scenes on their televisions, who call on their councils to get involved.
In Lebanon I met with a family due to be resettled to Britain – a mum, dad and their three young sons.
They spoke of some natural trepidation, gratitude to the people of the UK and, perhaps most importantly of all, their hopes and expectations for the future.
Two of the three boys told me shyly they aspire to become engineers while the third wants to become a doctor. Which, in spite of everything they will have been through, was uplifting to see.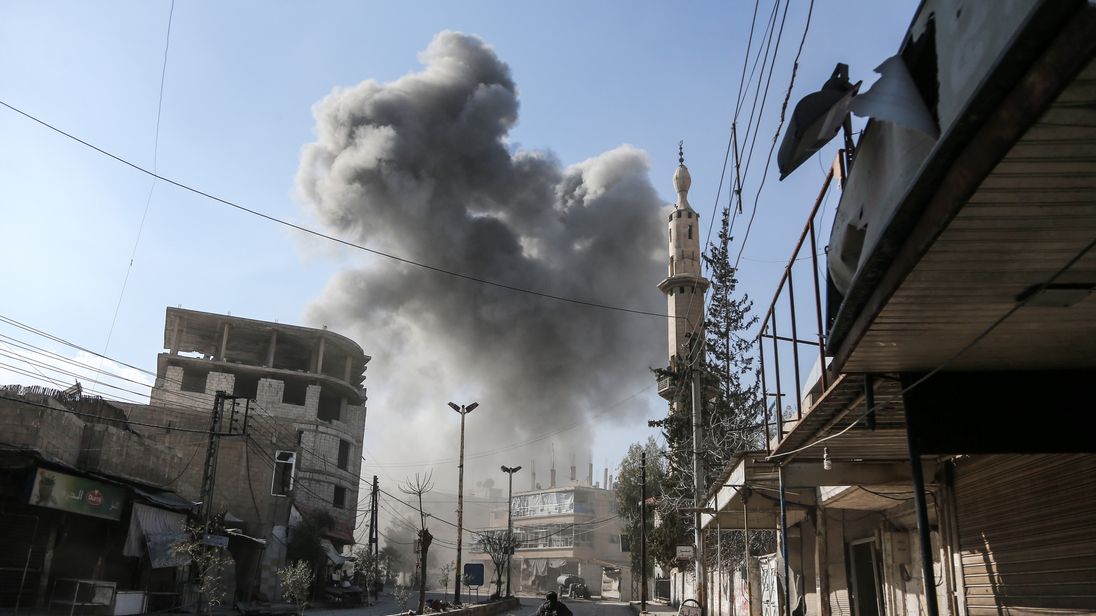 But the answer cannot just be moving refugees from the region they are from and have lived in all their lives to the UK.
That is why we have a dual approach of targeting resettlement at the most vulnerable while supporting the majority of refugees who remain in the region and their host countries.
We have committed £2.46bn in response to the Syria crisis, our largest-ever response to a single humanitarian crisis.
Since 2012, across Syria and the region, we have provided nearly 25 million food rations, over 9.5 million relief packages and over seven million health consultations.
I know that behind all these figures are real people, with names, stories and aspirations.
These are the children and families that are being helped by the people of the UK to have a better future.
And for that, amidst the horror of the Syrian situation, we as a country should be proud.
We will always support those who are the most vulnerable with our help and protection.
BioNTech using COVID jab technology to develop effective malaria vaccine | Science & Tech News
The German pharmaceutical group behind one of the most successful COVID-19 vaccines wants to use the same technology to develop a malaria vaccine. 
BioNTech, who developed the first coronavirus jab with US company Pfizer, is aiming to begin clinical trials for a "safe and highly effective malaria vaccine" by the end of next year.
According to the World Health Organisation (WHO), there were an estimated 229 million cases of malaria globally in 2019, with about 409,000 deaths that year.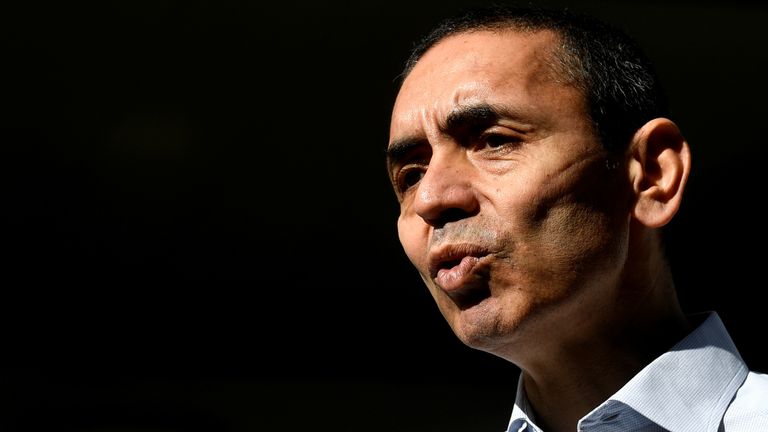 The WHO estimates that children under five accounted for 67% of deaths in 2019 and 94% of cases and deaths were in Africa.
Biotech's chief executive Ugur Sahin said: "We are already working on HIV and tuberculosis, and malaria is the third big indication (disease) with a high unmet medical need.
"It has an incredible high number of people being infected every year, a high number of patients dying, a particularly severe disease and high mortality in small children."
But Mr Sahin acknowledged the project is at a very early stage and there is no guarantee of success.
He added that the company believes it is "the perfect time to address this challenge" because of insights gained from developing an mRNA vaccine against COVID-19.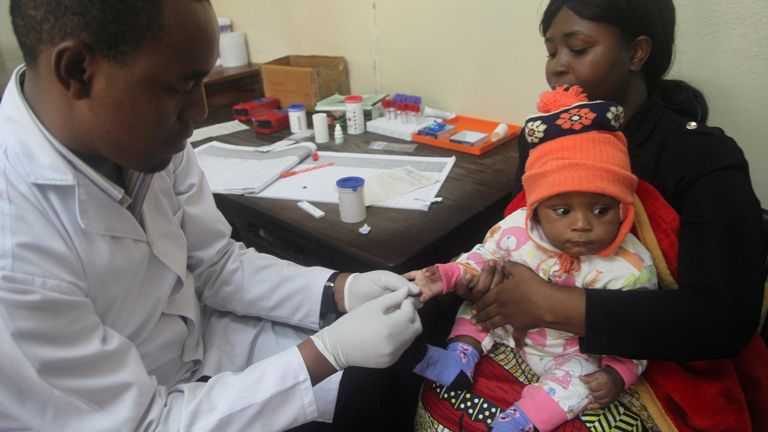 Malaria is a parasitic infection passed on to victims through the bite of infected mosquitos – that evades recognition by the immune system, said Mr Sahin, adding the goal is to develop a vaccine that makes the parasite visible and attackable.
There is currently only one malaria vaccine – Mosquirix – which took GlaxoSmithKline several years to develop but is only 39% effective.
"The genome of Plasmodium, the parasite that causes malaria, is more complex than viruses," cautioned Prakash Srinivasan, an assistant professor at Johns Hopkins Bloomberg School of Public Health.
Researchers at Oxford's Jenner Institute are also developing a potential new malaria vaccine that has shown promise in a year-long trial.
BioNTech also plans to run tests on a vaccine for tuberculosis in 2020, as well as nine jabs against nine different infectious diseases.
Italy: Injured drivers and smashed windscreens as hailstorm halts traffic | World News

A violent hailstorm has brought traffic to a halt on one of Italy's main highways, injuring a number of people and smashing car windows.
The storm hit part of the northern stretch of the road between Milan and Naples, which runs for almost 500 miles.
Hundreds of cars were pelted with hail, forcing drivers to pull up by the roadside and causing authorities to close part of the road for a short time.
Footage broadcast by Italian weather channel Meteo Weather 24, showed vehicles with smashed windscreens, stopped on the road as the storm passed.
A number of people were hurt, mainly by glass shards from cracked windscreens but no one is believed to be seriously injured.
While hailstorms ravaged mainland Italy, forest fires forced at least 900 people from their homes in central Sardinia.
France and Greece sent four planes to help put out the wildfires, which consumed around 20,000 hectares in the Italian province of Oristano.
The aircraft joined 10 Italian firefighting squads and five other planes deployed to tackle the fires which broke out over the weekend and have been spread by dry southerly winds.
No deaths or injuries have been reported.
Italy wildfires: Hundreds of people forced from their homes in Sardinia's 'unprecedented disaster' | World News
Raging forest fires in central Sardinia have forced at least 900 people from their homes.
Four planes from France and Greece were sent to help put out the wildfires, which have consumed around 20,000 hectares in the Italian province of Oristano – the size of about 20,000 rugby fields.
The aircraft joined 10 Italian firefighting squads and five other planes deployed to tackle the fires which broke out over the weekend and have been spread by dry southerly winds.
Firefighters spent all night battling the blaze near the town of Montiferro, which destroyed farms and engulfed some residential areas in smoke.
"Currently, the situation for the people seems to be under control," said Alessandro Paola, deputy chief for the Italian firefighters' emergency department.
He said this is dependent on the weather forecast.
The wildfires hit the area of Montiferru, in the centre-west of the island, because of a heatwave, according to the European Commission.
No deaths or injuries have been reported.
Christian Salinas, president of Sardinia region, called it "one of the most serious natural disasters ever to happen in Sardinia", according to Italian news outlet Corriere della Sera.
He said the "huge firestorms favoured by weather and climate conditions absolutely at the limit" were an "unprecedented disaster" in Sardinia's history.
"Up to now, 20,000 hectares of forest that represent centuries of environmental history of our island have gone up in ashes."
According to Italian news outlet La Stampa, it could take at least 15 years to rebuild the woods and the Mediterranean scrub destroyed by the flames that have reached pastures, olive trees, sheds, barns with stocks of fodder and agricultural vehicles but also killed animals.
The planes sent by France and Greece were used to pick up water to drop on the fires.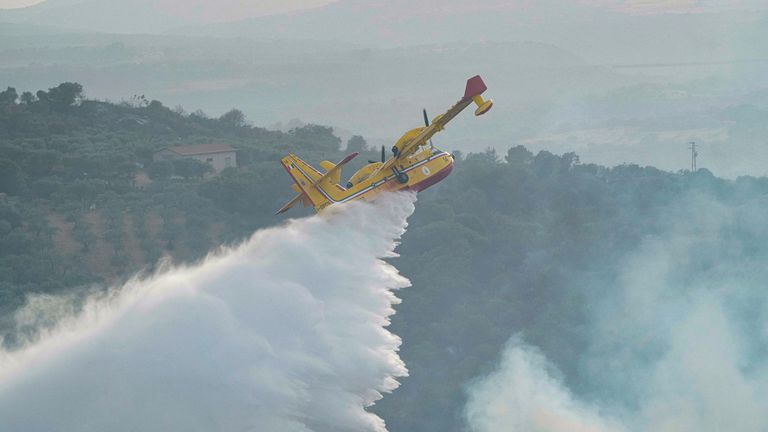 Claudio Atzori, president of Legacoop Sardegna, told La Stampa: "We ask for an immediate investigation to verify the reason for the damage to homes and businesses, in or close to the villages, which should have been protected, through greater attention in the maintenance phase of the territory and prevention."