African asylum seekers facing expulsion have embraced Israel
HERZLIYA, Israel –  Even as he faces a potential deportation from Israel, 30-year-old Eritrean asylum seeker Johny Goytiom Kafl brims with satisfaction as he looks out upon thousands of fellow protesters rallying against the impending expulsions, all while peacefully secured by police.
It's such displays of civil action that he most admires about his adoptive home of the past nine years since he escaped one of the world's most oppressive regimes, and then faced torture, kidnapping and abuse during his exodus throughout Africa.
"You are treated like a human being in Israel," he said in fluent Hebrew. "Here I am not afraid. In Eritrea, I was afraid."
Kafl, along with tens of thousands of other Africans, now fear their stay in the Holy Land is coming to an abrupt end. Israel has given many of them until April 1 to leave for an unnamed African destination — known to be Rwanda — in exchange for $3,500 and a plane ticket. Otherwise, they face open-ended incarceration.
Israel considers the vast majority of the nearly 40,000 migrants to be job seekers and says it has no legal obligation to keep them. The Africans, nearly all from dictatorial Eritrea and war-torn Sudan, say they fled for their lives and face renewed danger if they return.
As the world grapples with the worst refugee crisis since World War II, the issue has struck a raw nerve in Israel — established on the heels of the Holocaust.
Critics at home and in the Jewish American community have called the government's proposed response unethical and a stain on Israel's image as a refuge for Jewish migrants.
The optics of black asylum seekers accusing the country of racism has turned into a public relations liability for Israel, and groups of Israeli doctors, academics, poets, Holocaust survivors, rabbis and pilots have all appealed to halt the plan. But the government remains steadfast, bristling at what it considers cynical comparisons to the plight of Jews in Nazi Germany.
The Africans started moving toward Israel in 2005 after neighboring Egypt violently quashed a refugee demonstration and word spread of safety and job opportunities in Israel. Tens of thousands crossed the porous desert border before Israel completed a barrier in 2012 that stopped the influx.
But Israel has struggled with what to do with those already in the country, alternating between plans to deport them and offering them menial jobs in hotels and local municipalities.
Kafl, like many of his compatriots, fled Eritrea to escape its lifelong military conscription in slavery-like conditions and fears death if he returns.
He has experienced both sides of Israel. His asylum request is still pending, and he has been locked up in a massive detention center in the remote southern desert. But he is also deeply grateful to the many Israelis who welcomed him and sympathized with his plight. He said he hopes to one day return the favor if the Eritrean regime is ultimately toppled.
"I knocked on the door of the country and said 'save me.' I will never forget the soldier who said 'welcome,' gave me food and called for a doctor. I got his kind of respect in Israel, not in Eritrea," he said.
After the initial warm welcome, however, many turned against the migrants, particularly in the working class neighborhoods in south Tel Aviv, which have become known as "Little Africa."
"They are abusing our democracy to live off our backs," said Shefi Paz, who leads the local residents' opposition. "They've ruined our community and ruined our lives."
The government, dominated by nationalist parties, has denounced their prolonged stay and recently voted to begin deporting them to African countries with which they have reached secret agreements. They are believed to be Rwanda and Uganda, close allies of Israel, though they both deny any deal exists.
The government says it is going out of its way to accommodate humanitarian concerns. Women, children and families, for example, are exempt from the deportation order, as are those who escaped the genocide in Sudan's western region of Darfur. It says it is expediting its refugee vetting process, and notes the Supreme Court has ruled the arrangement is legal and does not imperil those dispatched.
But that's not what the migrants and their backers contend.
Sigal Rozen, of the Hotline for Refugees and Migrants advocacy group, said Israel's processing has been disingenuous, noting that of the 15,000 African refugee status requests, only 11 have been approved.
She said the 4,000 migrants who accepted previous offers to go to Rwanda did not find refuge there. Nearly all had their travel papers seized and money taken and were then pushed into neighboring Uganda to embark upon a second refugee ordeal.
Unable to return home, they have been forced to traverse though Africa, where many reported being tortured, raped and starved in Libya en route to Europe. An Eritrean Christian who had left Israel was beheaded on a Libyan beach by the Islamic State group in 2015.
"How can Israel know if these people are genuine refugees if they didn't check their asylum requests?" said Rozen. "As Jews, we are morally obliged to protect these people from the horrible things that they ran away from."
At a parliamentary hearing Monday, Deputy Foreign Minister Tzipi Hotovely said Israel had no obligation toward what she called job seekers who imposed "unacceptable migrant terror that includes violence and sexual harassment" toward the people of south Tel Aviv.
Monim Haroon said it hurt to hear Israel refer to him as an infiltrator. Now a 28-year-old university student in Jerusalem, he fled Darfur five years ago and has lost family members in the genocide.
"I escaped my country because I wanted to stay alive and to say that I am just a migrant worker, that is very painful to me," he said at a demonstration outside the Rwandan Embassy in Tel Aviv.
Lior Birger, a researcher who published a recent study of 19 migrants who voluntarily left Israel and managed to reach Europe, said Israel's promises were not being kept. One Eritrean testified to being extorted in a Sudanese prison and then beaten in a Libyan torture camp and shoved into a small room with 800 people. Another said he watched his wife drown in the Mediterranean and later tried to kill himself. She said everyone had a uniform message: "Better a prison in Israel than dying on the way."
A recent poll by the respected Israel Democracy Institute found two-thirds of the Jewish public agreed with the planned expulsions. The migrants' best hope may be the government's lack of preparation. Prison authorities are skeptical they will be able to process the expected 15,000 to 20,000 to be jailed.
For many of the Africans, there is no good choice.
"I don't care about the money and I never even planned to reach Israel. I was just looking for a safe area," said Halofom Sultan, 37, who escaped Eritrea seven years ago and has been separated from his wife and two children since. "I hope there will be a change in my country and I can go back. Otherwise, I don't know."
____
Follow Heller at HYPERLINK "http://www.twitter.com/aronhellerap"
Manuel Neuer: Footballer who wore rainbow armband during Euro 2020 games won't face disciplinary action | World News

German footballer Manuel Neuer will not face disciplinary action for wearing a rainbow armband during his Euro 2020 games.
UEFA has said there is no case to answer, adding that the Bayern Munich goalkeeper was "promoting a good cause".
Neuer, 35, has worn the armband for games against France and Portugal, to show his support for the LGBTQ+ community during Pride Month.
But the sport's European governing body has been investigating whether his actions could be seen as a political statement, which is not allowed.
A spokesperson said: "UEFA looked into the armband worn by the player in question and, considering that it was promoting a good cause, ie diversity, the team will not face disciplinary proceedings."
The German Football Association said on Twitter that it had also received a letter from UEFA confirming the matter was closed.
They wrote: "UEFA have today shared with the DFB that they have stopped the review of the rainbow captain's armband worn by Manuel Neuer.
"In a letter, the armband has been assessed as a team symbol for diversity and thus for a 'good cause'."
The association has previously said Neuer wears the rainbow-armband as a symbol of "the whole team's clear commitment to diversity, openness, tolerance and against hatred and exclusion".
Tony Dell: The Australian cricketer who fought in Vietnam – and struggled for decades with the horrors of war | US News
Tony Dell was in his mid-60s, estranged from his wife and children and living in his mother's garage when he realised his life had reached rock bottom.
For a man who had played Test cricket for his country and created a successful advertising business, it represented a dizzying and dramatic decline.
It took a chance meeting to lead Dell to a moment of discovery, and a remarkable journey on the path to helping himself and others.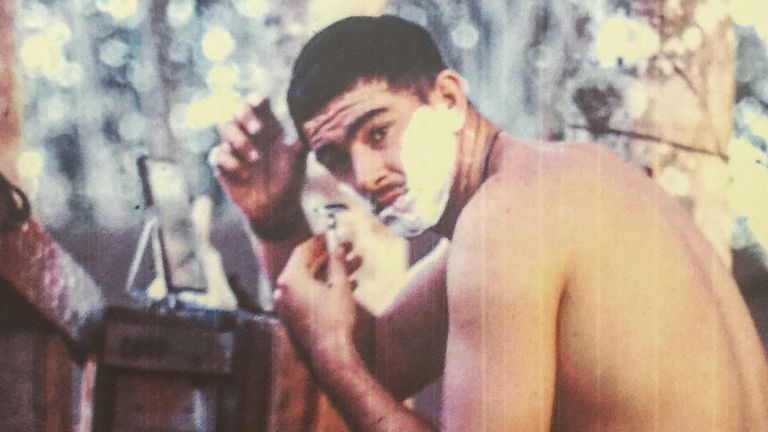 His story is one rooted in sport and conflict but also the issue of mental health that continues to challenge society to this day.
Tony Dell is the only surviving Test cricketer to have seen action in a major theatre of war. He is also the only Test cricketer to have fought in the Vietnam war.
That he served Australia in combat and in cricket is even more peculiar because Tony Dell was officially still a "Pom" at the time, born and raised in Hampshire.
He was 15 when his family emigrated down under and he was dispatched to Vietnam after his number came up in Australia's National Service lottery.
When he returned from a year-long tour of duty, he picked up where he had left off as a promising cricketer.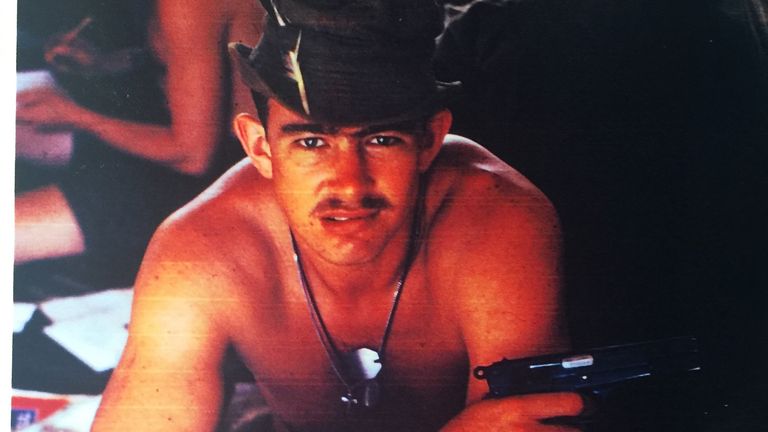 After a handful of first-class games, he was picked for an Ashes Test in February 1971 against the country of his birth.
"I felt like I had arrived," Dell said.
Instead of the being the start of something though, it marked the beginning of the end.
His cricket and private life began to fail, a harrowing journey for him and especially his family.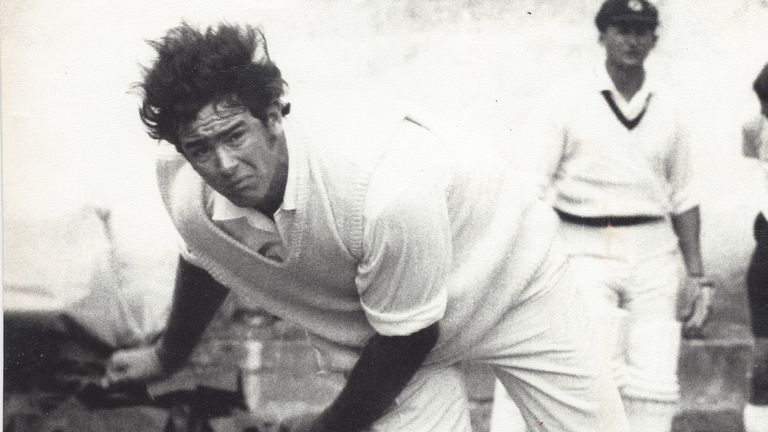 It was that fluke meeting in his 60s, 40 years after coming home from Vietnam, that led to a diagnosis of post-traumatic stress disorder.
Suddenly all the pain and suffering, the anxiety and dysfunction, started to make sense.
He realised he had never confronted the horrors he had witnessed on the battlefield and, like so many before and since, had lived in silence with the awful consequences.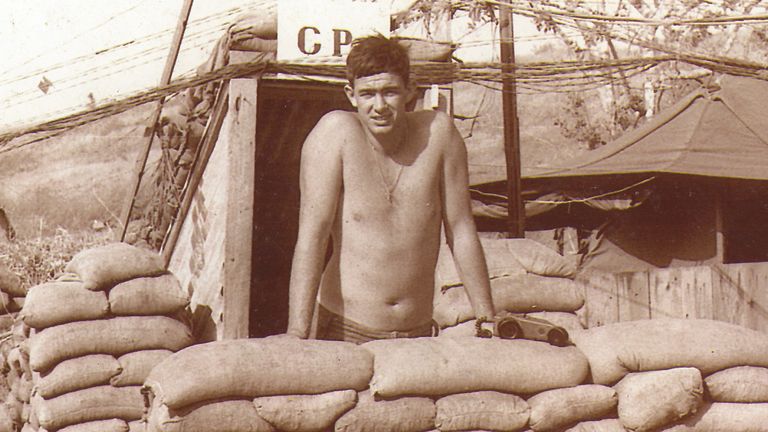 Dell has revealed to me the full traumatic story of his battle for a new book, And Bring The Darkness Home, published this week.
His resolve to do something for those who suffered like him led him on a journey.
His non-profit organisation Stand Tall for PTS has become a movement for greater awareness and support for military veterans, first responders and other victims.
Proceeds from sales of the book will support the charity's work. Dell is hopeful of one day seeing a Test match designated as an event to raising awareness of mental health and PTSD.
Like so many veterans, Dell said, he had avoided talking about his time in combat. Even teammates such as the Australian cricket legend Greg Chappell had no idea he had ever been in Vietnam.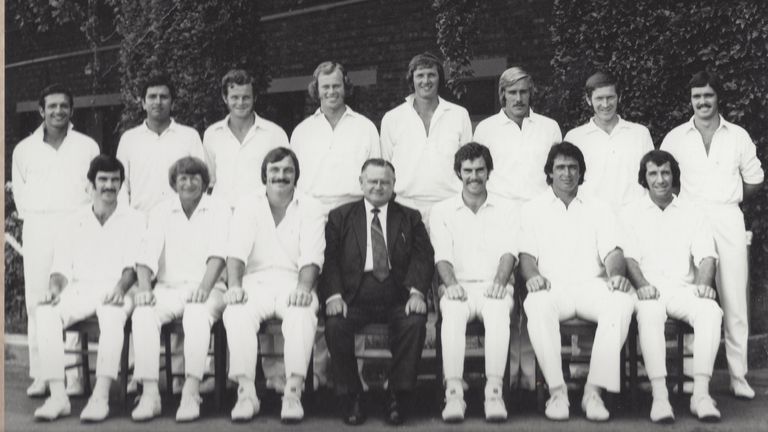 The cost to society is statistics like this: every day in the US, 22 military veterans take their own lives.
It is the overwhelming need for help that drives Dell on.
"The more I talk about it, the more that people see its not just them going through it, the more it can encourage them to talk, then I have done something worthwhile," he says.
"It is my therapy. Let's see what we can do to help others."
Alabama: Nine children killed in pile-up, including six from a home for abused and neglected young people | US News
Nine children are among 10 people who have been killed in a multi-vehicle crash in Alabama.
The pile-up happened on a road that had been soaked with rain because of a tropical depression.
Eight of the children who died were travelling in a van that was heading to a home for abused and neglected young people.
Candice Gulley, the ranch director, was the van's only survivor. She is in a serious but stable condition in hospital.
Two of the children killed in the van were Ms Gulley's own children, aged four and 16.
They were returning to the ranch from a nearby beach, and the van caught fire after the crash.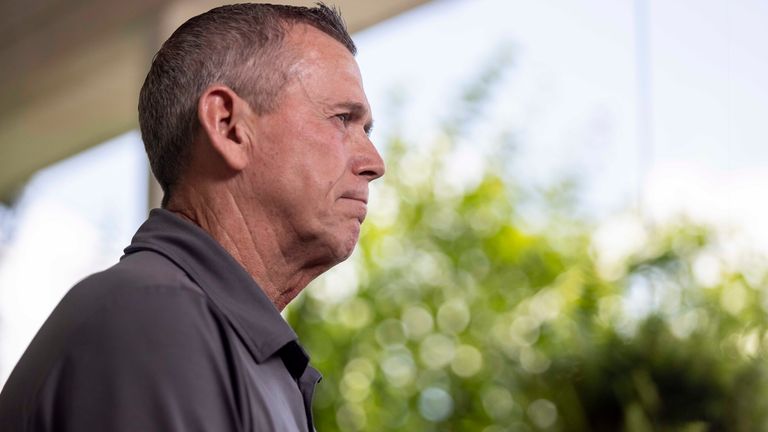 Michael Smith, the ranch's chief executive, visited the scene of the crash on Saturday and said: "This is the worst tragedy I've been a part of in my life.
"Words cannot explain what I saw. We love these girls like they're our own children."
Cody Fox, 29, and his nine-month-old daughter, were in another vehicle and were also killed.
Mr Fox worked at his county's emergency management agency and also ran a hot tub business with his father.
Colleague Aaron Sanders said: "He was a great guy and we're really going to miss him. He just loved (his daughter) to death and that was his life."
The crash happened on Saturday about 35 miles south of Montgomery on the Interstate 65, with authorities saying the vehicles most likely hydroplaned on the wet roads.
A number of people were also injured and photos showed at least four burned vehicles, including two large trucks.
Sheriff Danny Bond wrote on Facebook: "Butler County has had one of the most terrible traffic accidents. I believe it is the worst ever in our county."
The National Transportation Safety Board said it had sent 10 investigators to the area and the local school, which was attended by most of the ranch residents, will have counsellors available to students.
A GoFundMe account has been set up to help the ranch cover the cost of funerals, medical bills, and counselling for those affected.
Also, in Tuscaloosa, about 60 miles southwest of Birmingham, a 24-year-old man and three-year-old boy were killed on Saturday when a tree fell on their house.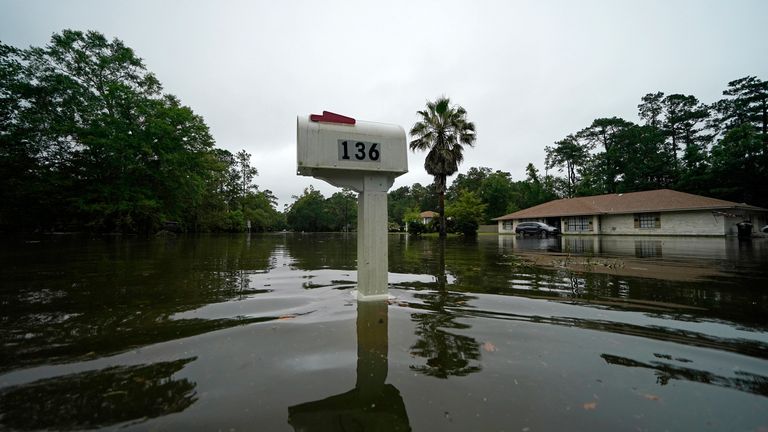 Tropical Depression Claudette had been categorised as a storm when it arrived over the southeastern part of the US in the early hours of Saturday.
It was downgraded to a tropical depression a few hours later but still had enough power to prompt flood and storm warnings for parts of Georgia, South Carolina and North Carolina.
Heavy rain also lashed Mississippi and Louisiana on Saturday.
Forecasters have said it will strengthen back to tropical storm status on Monday over eastern North Carolina before moving into the Atlantic Ocean.