How do gun background checks work? A look at the current system
In the wake of the mass shooting at a Florida high school earlier this month, President Trump is seemingly open to strengthening federal background checks.
"While discussions are ongoing and revisions are being considered, the president is supportive of efforts to improve the federal background check system," White House Press Secretary Sarah Sanders said Sunday, adding that the president has spoken to Senate Majority Whip John Cornyn about a bill to "improve federal compliance with criminal background check legislation."
Here's a look at how the federal background check works, and what activists and experts have to say about it.
What happens when you want to purchase a gun?
In order to purchase a gun from a federal firearms licensed dealer (FFL), a consumer must provide identification and pass a federal background check using the Bureau of Alcohol, Tobacco, Firearms and Explosives' 4473 form.
The first page of the document requires basic information, including the buyer's full name, address, sex, birthday and ethnicity. A Social Security number is encouraged, but not required.
The form also asks the buyer about criminal background, immigration status and mental health — information that could result in a consumer being denied. Those questions include:
Have you ever been convicted in any court of a felony, or any other crime for which the judge could have imprisoned you for more than one year, even if you received a shorter sentence including probation?
Are you an unlawful user of, or addicted to, marijuana or any depressant, stimulant, narcotic drug or any other controlled substance?
Have you been discharged from the Armed Forces under dishonorable conditions?
Have you ever been convicted in any court of a misdemeanor crime of domestic violence?
Lying on the federal form is a felony, punishable by up to 10 years in prison and a $250,000 fine, an ATF spokesperson confirmed to Fox News. That penalty is also listed at the top of the form.
Once the form is completed, the dealer will submit it to the National Instant Criminal Background Check System (NICS) online or by phone. Then, almost immediately, the licensed seller will know how to continue with the sale:
Proceed: If NICS indicates the seller can proceed, then the sale can continue.
Canceled or Denied: Should NICS mark the form as "canceled" or "denied," the seller cannot legally sell the firearm to the buyer. Michael Smith, the vice president of marketing and media for Upstate Armory Group, a firearm dealer in Simpsonville, S.C., told Fox News he generally provides the customer with contact information for a local lawyer who handles restoration of firearm rights in case the failed background check is erroneous. There have been times police have arrived at the gun shop to arrest the customer who legally cannot purchase a gun, Smith said.
Delayed: If the background check elicits a "delayed" response from NICS, the seller cannot complete the transaction for at least three business days. Unless a specific "denied" designation is issued, the seller will be able to complete the transaction with the customer after that period elapses, under federal law.
Even before a 4473 form is filled out, Robbie Wheaton, vice president of the Wheaton Arms Inc. gun shop in Piedmont, S.C., said he takes note of the customer. If a customer seems to be intoxicated or "shady" – talking, for instance, about a cheating spouse – dealers don't have to sell that person a gun.
"A shop has a final right to say 'no' based on a person's behavior whether they will sell a firearm to them or not."

– Robbie Wheaton, vice president of Wheaton Arms Inc. in South Carolina
"As a federal firearms licensee, we have the right to be able to refuse the transfer of firearms to someone," Wheaton told Fox News. "A shop has a final right to say 'no' based on a person's behavior whether they will sell a firearm to them or not."
Smith praised the background check system, as it can flag other discrepancies for sellers, such as an age issue.
South Carolina law, for example, prohibits anyone under the age of 18 from purchasing a long gun (such as an AR-15) and anyone under 21 from buying a pistol, handgun or other firearm, he said. The background check can prevent sellers, particularly at hectic gun shows, from accidentally selling a firearm to someone who isn't of age, Smith said.
Why do I have to complete the background check?
Thanks to the Brady Handgun Violence Prevention Act, the FBI created the NICS in 1998. The system is supposed to instantaneously let a firearms dealer know whether a buyer is legally allowed to purchase the gun.
According to the FBI, more than 230 million checks have been made by cashiers prior to a purchase and more than 1.3 million denials have been issued since the system was put in place.
Is this process the same in every state?
No.
In South Carolina, for example, consumers who already have a concealed weapons permit do not need to go through a background check in order to purchase a firearm in the state, multiple dealers in the Palmetto State told Fox News.
Also, state laws may be superseded by federal law. The 4473 form asks consumers about marijuana use. Those who use the drug, in states where recreational or medicinal use is legal, will be denied a firearm, Wheaton said.
In Hawaii, after the first legal medicinal marijuana dispensary opened in the state in 2017, local law enforcement agencies asked users who are also gun owners to turn in their firearms within 30 days, the Honolulu Star-Advertiser reported.
Is this system strong enough?
It depends on who you ask.
Jonas Oransky, the deputy legal director of Everytown for Gun Safety, a nonprofit that advocates for stronger gun control, praised the background check system but said it has "significant gaps."
Specifically, Oransky's organization points to a "private sale loophole." Federal law requires licensed dealers to complete background checks, but people can also purchase guns from a private seller – such as a friend or through online classifieds websites like ArmsList.com. (ArmsList.com prompts users to "accept" a terms of use document, which acknowledges the website doesn't certify or investigate transactions and instructs users not to use the site for "illegal purposes.")
"It doesn't matter necessarily if people are selling at scale," Oransky told Fox News. "It's not that all sellers are dangerous or devious, but buyers who know that they can skip the background check can look for an unlicensed seller."
Wheaton, who has been in the firearms business full time since 2007, said he and other licensed sellers try to persuade customers to transfer guns through a licensed dealer so a background check can be conducted.
Oransky also pointed to the so-called "Charleston loophole," which allows dealers to sell guns to a customer before a background check is completed – when NICS marks a document "delayed" but does not approve or deny it within three business days. He said a disproportionate number of buyers who obtain a gun before a background check is completed are domestic abusers, citing complex records and restraining orders that investigators need additional time to read through or discuss with the appropriate local law enforcement agency.
"The FBI should have the time they need to complete a background check. It's more important than expediting sales to people who shouldn't have a gun," he said.
On the other hand, Second Amendment advocates argue that the background check system already does too much.
"We don't think it's proper for people to have to prove their innocence to the government in order to exercise their God-given right," Erich Pratt, executive director of Gun Owners of America, a Virginia-based gun rights nonprofit, told Fox News.
"Our rights are listed in the Bill of Rights for a reason," he continued. "People's rights are being infringed upon and it's resulting – in some cases – in death and in other cases extreme inconvenience in being able to purchase firearms."
Pratt also said the background check system doesn't do its job, as several of the more recent mass shooters in the U.S., including the suspect in the fatal shooting of 17 people in Parkland, Fla., were able to pass background checks.
House Republicans divided over Capitol riot committee
IE 11 is not supported. For an optimal experience visit our site on another browser.
Rep. Adam Kinzinger became the second Republican to join the select committee hearing on the January 6th Capitol attack alongside Rep. Liz Cheney. House Minority Leader Kevin McCarthy — who pulled all five of his picks after Speaker Nancy Pelosi rejected two — said they were "Pelosi Republicans."July 26, 2021
Former U.S. Senator Barbara Boxer assaulted, robbed in California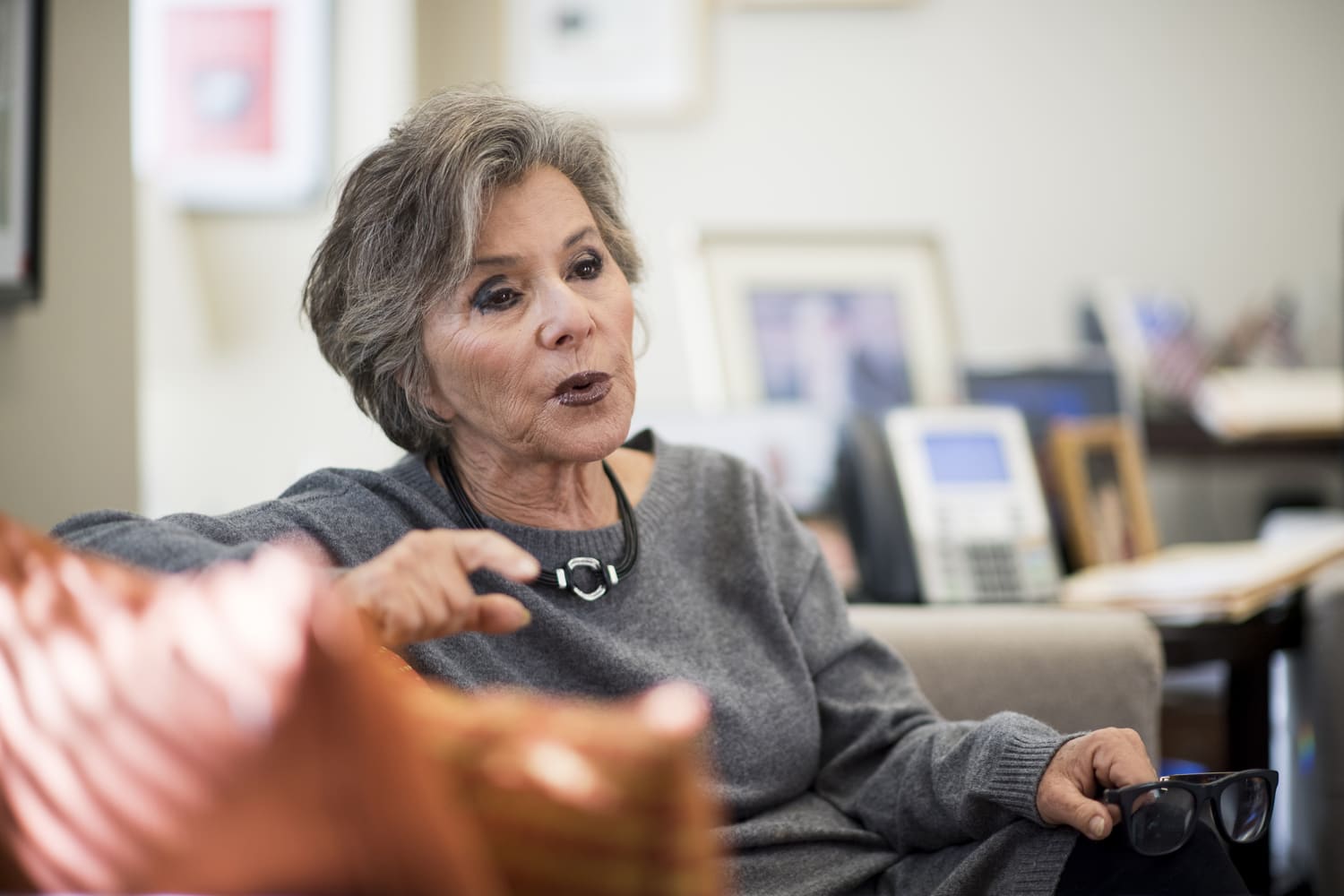 Former U.S. Sen. Barbara Boxer was shoved from behind and robbed of her cellphone in Oakland on Monday, a message from her Twitter account said.
Boxer, 80, was assaulted in the Jack London Square neighborhood.
"The assailant pushed her in the back, stole her cell phone and jumped in a waiting car. She is thankful that she was not seriously injured," the message read.
Oakland police said a strong-arm robbery that occurred on Third Street around 1:15 p.m. is under investigation, but police in a statement did not identify the victim.
Jack London Square — on Oakland's south waterfront, next to Alameda — is an entertainment district about 6 miles from the Oakland Athletics' ballpark.
Boxer, a Democrat, was a U.S. representative for 10 years and then a senator for 24 years, representing California.
Boxer was first elected as a U.S. representative in 1982. She was elected to the Senate in 1992.
She did not seek re-election in 2016.
Woman waving Trump flag drives onto Minn. Capitol grounds, disrupting news conference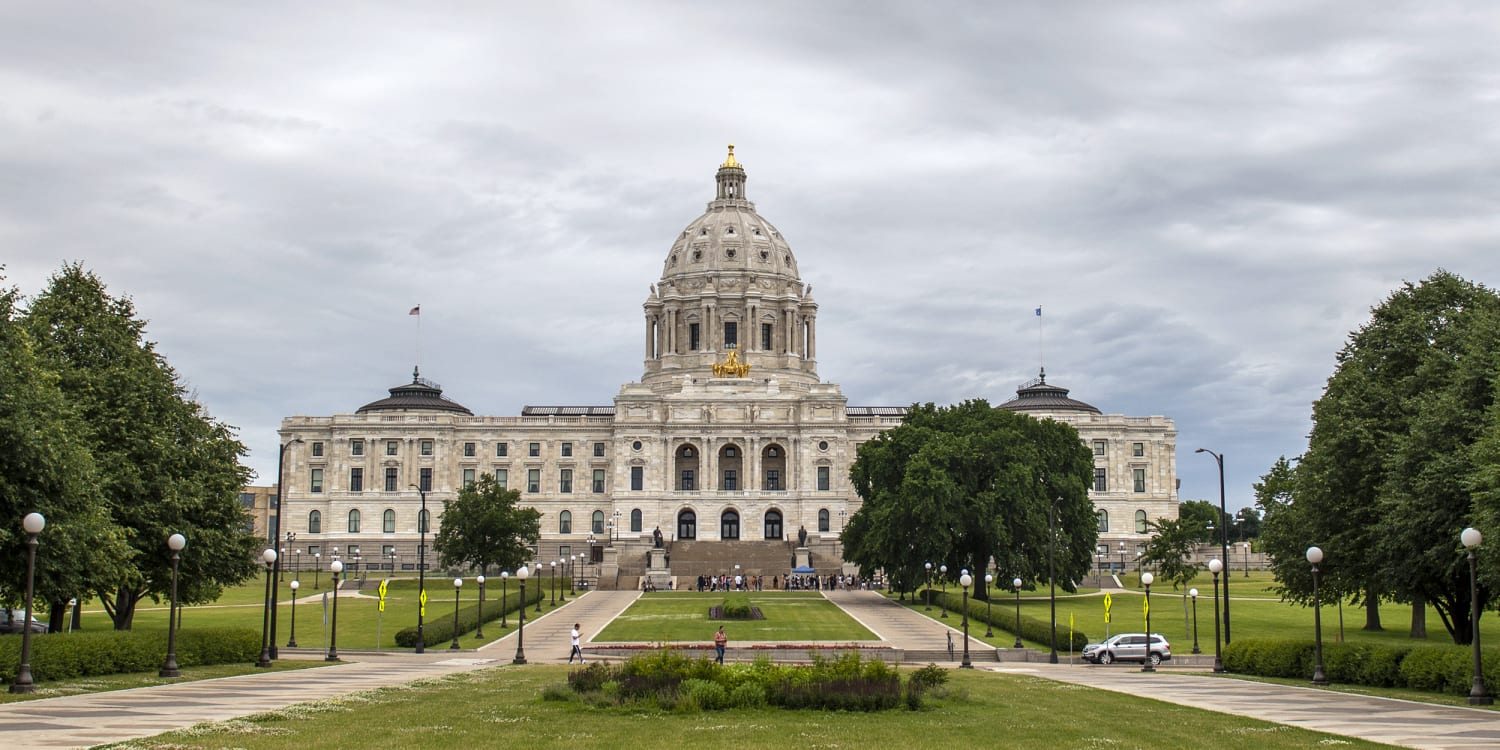 WASHINGTON — A woman waving a Trump flag drove her sport utility vehicle onto Minnesota State Capitol grounds Monday, disrupting a news conference being held by embattled Democratic state Rep. John Thompson.
The woman, Tammi Jeka, 52, fled across the Capitol's south lawn in her SUV before being stopped by state troopers, according to Bruce Gordon, communications director for the Minnesota Department of Public Safety, in a statement to NBC News.
Jeka drove her vehicle on the sidewalk during Thompson's news conference that was being held on the steps of the Capitol. Troopers talked to Jeka and told her leave the area and drive to the roadway so she could be cited. Jeka instead drove on the lawn before driving to the street, said Gordon.
The two troopers were able to take the vehicle's keys, police said. Jeka exited the vehicle on her own, was taken into custody and transported to a hospital where she is being evaluated.
The State Patrol plans to forward the case to the Saint Paul city attorney for consideration of charges, including reckless driving, said Gordon. Jeka could not be reached for comment.
Thompson was holding a press conference with supporters to address calls for his resignation after past allegations of domestic violence surfaced following a recent traffic stop, saying he would not step down.
Thompson did not immediately respond to NBC News' request for comment. In a Facebook post earlier this month, his attorney, Jordan Kushner, said Thompson "challenges the authenticity of the police reports that have been circulated to the press" and "categorically" denies the allegations, which were first reported by the Fox affiliate KMSP.