Billy Graham remembered as 'faithful,' 'most important evangelist' by religious leaders
Religious leaders are taking to social media to remember famed Christian evangelist Rev. Billy Graham, who died Wednesday at the age of 99.
Some praised Graham – who preached to more than 200 million people in his lifetime – online, calling him "the most important evangelist since the Apostle Paul" and "one of the most faithful followers of Jesus." Others recalled the impact he had on their faith or the faiths of loved ones.
Here's a look at how Graham is being remembered.
Franklin Graham
Franklin Graham, the late reverend's son, recalled something his father once said about Heaven. 
"My father … was once asked, 'Where is Heaven?' He said, 'Heaven is where Jesus is and I am going to Him soon!' This morning, he departed this world into eternal life in Heaven, prepared by the Lord Jesus Christ — the Savior of the world — whom he proclaimed for 80 years," Franklin Graham said. 
Russell Moore
Russell Moore, president of the Ethics & Religious Liberty Commission, part of the Southern Baptist Convention, said it's almost "impossible" to count the number of people he knows who have become Christians through Graham's work.
In an interview with Fox News, Moore praised the authenticity of Graham, saying he was someone who was the same in both his public and private life.
"My earliest memories are watching him preach on television as a very small child. I remember being struck as a child with the gravity with which he took the Gospel. That continued with me for the rest of my life," Moore said. "When I met Dr. Graham, that same sense of weightiness of the Gospel was evident in him personally – just as it was in public."
"The death of Billy Graham is a time for all of us to reflect on the hope that he preached – forgiveness of sins and peace with God through Jesus Christ."

– Russell Moore
Moore added that Graham was "successful" because his work wasn't all about himself, comparing him to the John the Baptist.
"I think the death of Billy Graham is a time for all of us to reflect on the hope that he preached – forgiveness of sins and peace with God through Jesus Christ," Moore said. "I hope there's a great deal of reflection, not just on what he did, but why." 
Greg Laurie
Pastor Greg Laurie went from watching Graham on his black and white television to attending one of his crusades in San Diego, California, to serving with him as a board member on the Billy Graham Evangelistic Association.
"I wasn't in any way disappointed that I got to know him. He was every much the man you would have hoped he would be," Laurie, the pastor of Harvest Christian Fellowship, a non-denominational church in New York City, told Fox News.
Laurie said Graham, who he has been friends with since the early 1990s, was a "very humble man" who enjoyed meeting and talking with new people. Graham was faithful in his message, Laurie said, which was simply: We're all sinners, but God loves us and sent his son to die for us.
"I don't think anyone will ever take Billy's place. But we can all, in our own way, follow his example and proclaim the same Gospel as he did."

– Greg Laurie
"I don't think anyone will ever take Billy's place. But we can all, in our own way, follow his example and proclaim the same Gospel as he did," Laurie said. 
Samuel Rodriguez
Rev. Samuel Rodriguez recalled watching Graham preaching on his black and white television when he was a young teenager. His sermons about reaching the world with the gospel inspired Rodriguez to do the same, he told Fox News.
The president of the National Hispanic Christian Leadership Conference, Rodriguez praised Graham as the "quintessential unifier," pointing, in particular, to the integration of his crusades at a time when segregation was prevalent.
"No Christian leader in modern history brought more unity to the Christian body than Billy Graham," he said.
"He understood that every single person is created in the image of God without exception," Rodriguez said of Graham, who he also called a "civil rights advocate."
Additionally, Rodriguez said Graham brought together different factions of Christianity – charismatics and non-charismatics – through his preaching.
"He taught me if you teach the word, but most importantly if you live the word, if your character lines up with your rhetoric, then God will convict the hearts of mankind," said Rodriguez. 
Anne Graham Lotz
When evangelist Anne Graham Lotz thinks of the late preacher, she doesn't necessarily think of the public figure – but her father, she said in a statement.
"But when I think of him I also think of his message because he was immersed in it. Saturated in it. He was his message…a simple man who had responded to God's love by placing his faith in Jesus, receiving the assurance that his sins were forgiven, that he would not perish, but would have everlasting life," Lotz, an author, said. "Simple faith. Faith that matters more than anything else."
Lotz recalled that she's said she was raised by a single parent, as Graham was often away for his ministry.
"Now, he has left again. This time, he will not be coming back. At least, not until Jesus does, too," Lotz said. "While he may be physically absent and his voice silent, I am confident that his message will continue to reverberate throughout the generations to come."
She said she hopes her father's death will be a "rallying cry" for others to "rise up to take his place." 
Lee Strobel
Author of the bestseller "Case for Christ," Lee Strobel tweeted a simple message following Graham's death.
"A life of sharing the Good News with the world. Well done, good and faithful servant!" he wrote.
Beth Moore
Author and evangelist Beth Moore also took to Twitter to remember Graham.
"There simply will never be another Billy Graham," she posted. "What a gift of God to this world."
Steven Furtick
Steven Furtick, pastor of Elevation Church in the Charlotte area, paid tribute to Graham.
"You showed us how to leave the 99 for the 1. Thank you, Dr. Graham," Furtick tweeted.
His social media post referenced the Biblical parable about a shepherd who leaves his flock of 99 safe sheep to look for the one that wandered off.  
Robert Morris
Founding pastor of Gateway Church, a megachurch in the Dallas area, Robert Morris said he was praying for Graham's family.
"Rev. Billy Graham was one of the most faithful followers of Jesus. He made a huge impact in my life, and even led my wife, Debbie, to the Lord," Morris said on Twitter. "This world will miss him, but we celebrate that he is now with the One he loved so much."
Thom Rainer
Thom Rainer, the president of LifeWay Christian Resources, remembered one of his last conversations with Graham.
"Last time I was with Billy Graham, he said he missed his wife, Ruth, and he missed heaven. Now he is present for the great reunion," Rainer said. "May we remember his legacy and may we follow his passion for evangelism."
Ruth Graham, his wife of more than 60 years, died in 2007.
Joel Osteen
Evangelist and author Joel Osteen shared photos of himself with Graham with his Twitter followers, calling the late religious leader a "hero in our home."
"Next to my own father, Reverend Graham was the most humble and gracious man I ever knew. I am honored to call him a friend and mentor," Osteen said.
Dave Ramsey
Author and financial counselor Dave Ramsey remembered Graham as "possibly the greatest man of the last 100 years."
"The world is darker today as Billy Graham goes home," Ramsey said. "Thousands of souls applauding in Heaven as he walks in and hears: 'Well done good and faithful servant.'"
Jerry Falwell
Liberty University President Jerry Falwell expressed his prayers for Graham's family on social media.
"The Christian faith has lost its greatest orator of the last century who gave hope to billions that, even [though] we are all sinners, there is hope & eternal life thru faith in Jesus Christ," Falwell said. 
THE ONE THING BILLY GRAHAM WOULD WANT US TO REMEMBER
David Platt
Pastor David Platt shared one of Graham's famous quotes on social media.
"Someday you will read or hear that Billy Graham is dead. Don't you believe a word of it. I shall be more alive than I am now. I will just have changed my address. I will have gone into the presence of God."
John Piper
At the conclusion of Graham's sermons during his crusades, he would often end with the hymn, "Just As I Am" – also the title of his autobiography.
Renowned author Pastor John Piper shared some of the lyrics from the 1835 song on social media.
Tony Evans
Pastor Tony Evans honored Graham with a social media post, calling him "one of the greatest evangelists of all time."
"Welcome home, my friend," he said.
Mattie Montgomery
President of the Awakening Evangelism ministry Mattie Montgomery praised Graham's legacy on social media.
"A faithful servant entered into the joy of his master today. God, raise up more like Billy Graham, who will stay faithful and focused, who will run the race with endurance!!"
Cardinal Dolan
Cardinal Timothy Dolan, the archbishop of New York, said his family had "respect and admiration" for Graham, despite a difference in religious beliefs.
"There was no question that the Dolans were a Catholic family, firm in our faith, but in our household there was always respect and admiration for Billy Graham and the work he was doing to bring people to God." 
Archbishop of Canterbury
Justin Welby, the archbishop of Canterbury, said Graham was "an exemplar to generation upon generation of modern Christians."
"When it comes to a living and lasting influence upon the worldwide church he can have few equals: for he introduced person after person to Jesus Christ," said the archbishop, the leader of the Church of England.
"Now he is face to face with Jesus Christ, his saviour and ours. It is the meeting he has been looking forward to for the whole of his life."

– Archbishop of Canterbury
"The debt owed by the global church to him is immeasurable and inexpressible," Welby continued. "Personally I am profoundly grateful to God for the life and ministry of this good and faithful servant of the gospel; by his example he challenged all Christians to imitate how he lived and what he did."
"He was one who met presidents and preachers, monarchs and musicians, the poor and the rich, the young and the old, face to face. Yet now he is face to face with Jesus Christ, his saviour and ours. It is the meeting he has been looking forward to for the whole of his life."
Kate Moss and daughter Lila star in Paris catwalk show together | Ents & Arts News
She is one of the most famous supermodels in the world, and in recent years her daughter has been following in her catwalk footsteps.
So it was inevitable that British star Kate Moss and teenager Lila would one day walk the same runway.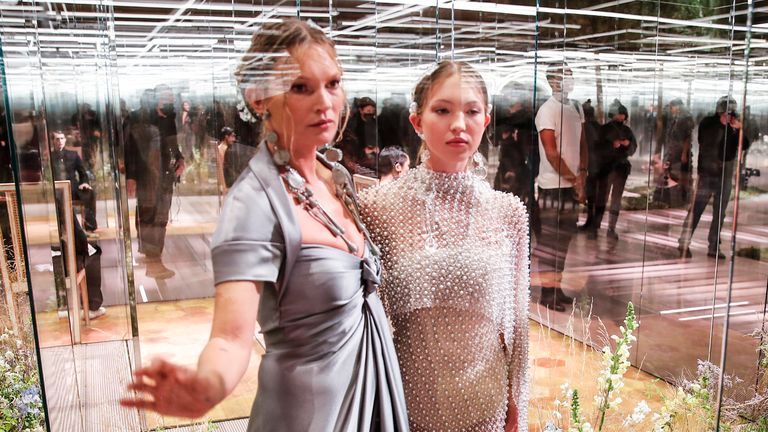 Modelling for the Fendi spring/summer show in Paris on Wednesday, the mother-daughter pair were the stars of the show.
In 2016, they appeared on the cover of Vogue together, but this is believed to be the first time they have appeared on the same catwalk.
Lila, 18, whose father is Kate's ex-partner Jefferson Hack, was pictured wearing a beaded caped dress, while Kate, 47, wore a silver satin dress.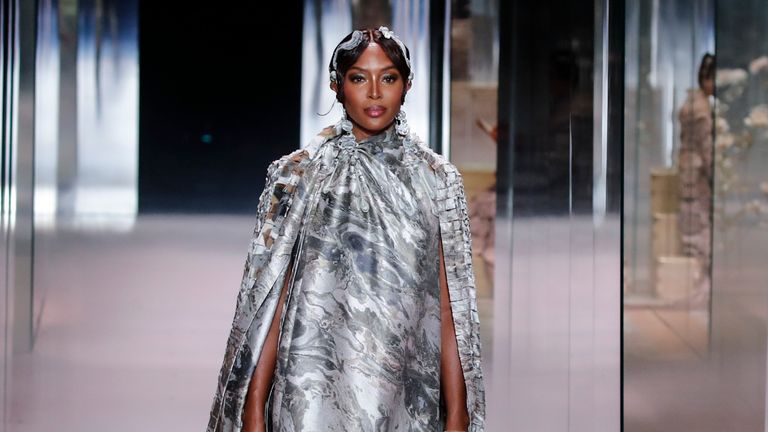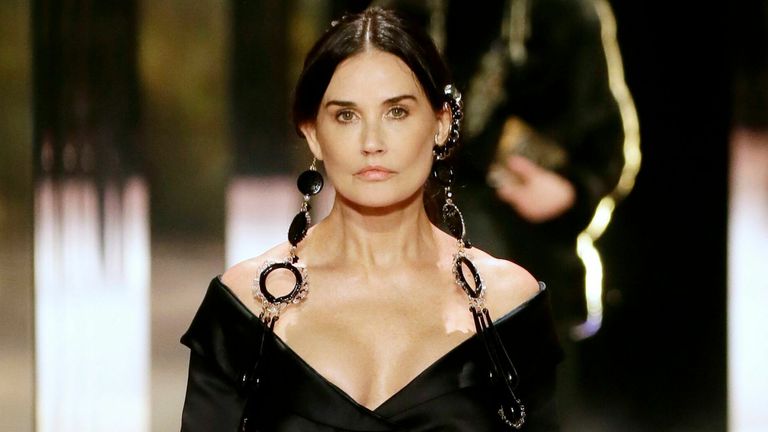 Several other high profile stars and supermodels – including Naomi Campbell – also featured in the show, which featured clothing by designer Kim Jones.
Actress Demi Moore was dressed in a dramatic black top, trousers and long headpiece as she took to the Fendi runway.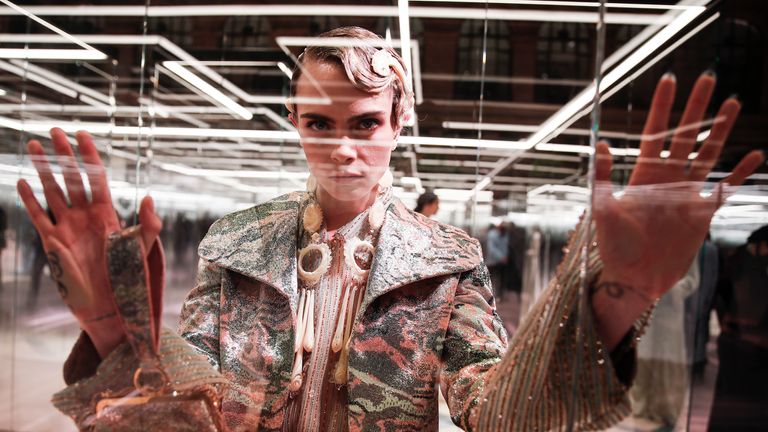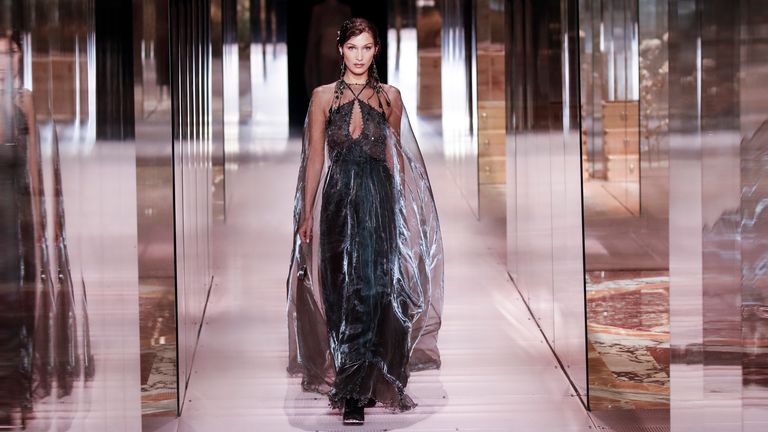 Cara Delevingne walked the catwalk wearing a camouflage suit, while Bella Hadid wore a black gown underneath a cape.
Moss's fellow 1990s supermodel Campbell, 50, wore a long metallic dress and headpiece for her appearance.
COVID-19: South African coronavirus variant 'between 20 and 200%' more infectious than original | World News
The KwaZulu-Natal Research Innovation and Sequencing Platform does not exactly trip off the tongue.
That's probably why the people who work there, along with sister-organisation the Africa Health Research Institute (AHRI), call it KRISP.
And the researchers at KRISP, led by Professor Tulio de Oliveira, have done some really important work in the last few months.
The identification of the so-called South African variant of COVID-19, a hardy and more infectious strain of coronavirus, was done in a congested KRISP laboratory tucked away on the ground floor.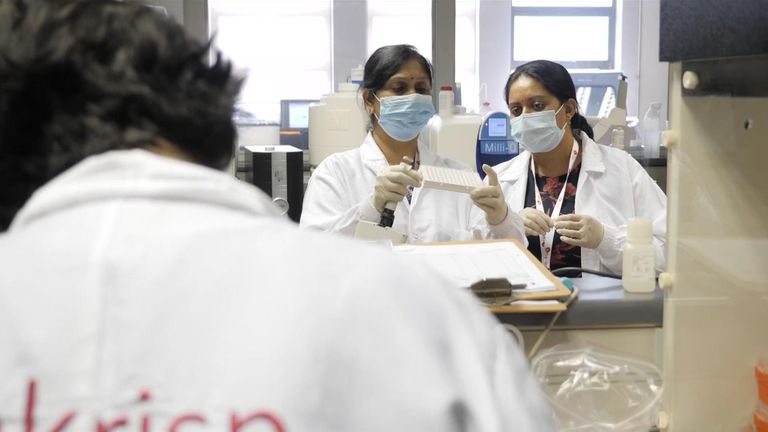 It was a difficult moment for members of the team to describe – a brilliant piece of detective work that revealed a dangerous new episode in the pandemic.
Professor de Oliveira told me how it happened. "We got very busy in the middle and end of November," he explained.
Clinical staff at one of main hospitals in Nelson Mandela Bay were seeing a very unusual increase of new cases.
"They were convinced that there was probably something different about the virus so we answered their call very quickly," Prof de Oliveira added.
By extracting the genetic material from the variant, which they call 501YV2, and tracking the way it was spreading around the country, the team at KRISP was able to determine that it was anywhere between 20 to 200% more infectious that the original.
In an equally disturbing finding, their partners at AHRI discovered that antibodies developed by people in response to the original strain of COVID-19 are "much less able" to neutralise the South African variant.
It raises the prospect that people who have already had coronavirus could get it again.
Prof de Oliveira told me that his team had seen "multiple samples" of this viral re-infection.
The genomic surveillance performed at KRISP has been utilised in neighbouring states, with the South African variant identified in countries including Botswana, Zimbabwe, Zambia, Namibia and Malawi.
"In Zambia, the last 23 genomes that have been done, 22 of those were the 501YV2 variant," the professor said.
"We have just finished analysing samples from Mozambique and informed the minister of health about the lineages that are circulating in the country. I believe today he will go to the public to announce (the results)."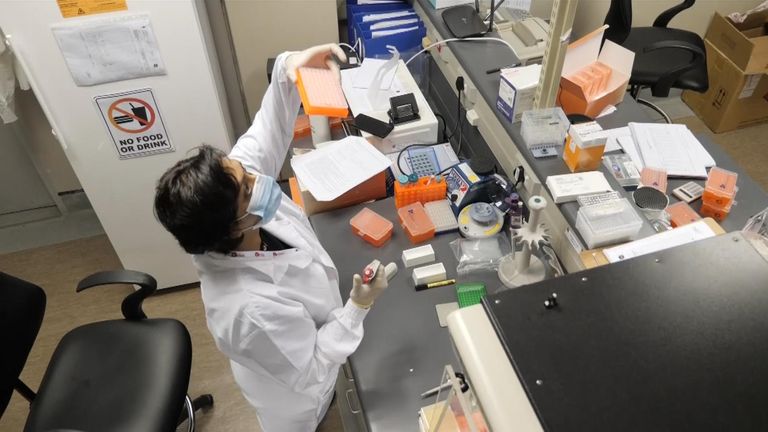 Prof de Oliveira would not give me advance notice of their findings but it seems inevitable that 501YV2 has indeed been identified in Mozambique.
This research will concern people – and politicians – right across the continent.
South Africa, which boasts relatively modern infrastructure, has struggled to deal with this now dominant variant of COVID-19.
At the peak of the country's second wave in early January, more than 20,000 people were being infected every day.
Hospitals and clinics faced chronic shortages of staff, beds and critical supplies like oxygen.
In other parts of Africa, people are largely on their own.
I asked KRISP's Dr Richard Lessells, an infectious diseases specialist, whether the institute has pushed a proverbial alarm bell by identifying the variant and describing many of its characteristics.
"Yes, we are certainly trying to push the alarm bell and trying to make this point that we need help," he said.
"We need help in South Africa (and) in the region and we need people to understand that this is a global pandemic and that if we leave Africa and African countries to try and deal with this themselves we are going to have a big problem."
COVID-19: WHO team leaves quarantine in Wuhan to begin coronavirus origins study | World News
A World Health Organisation-led team investigating the origins of the COVID-19 pandemic is due to begin fieldwork in Wuhan after completing two weeks of quarantine.
The virus first emerged in the Chinese city in late 2019 and the United States has accused China of hiding the extent of the outbreak.
The mission has been plagued by delays, concerns over access and bickering between China and the US, which has criticised the terms of the visit, under which Chinese experts conducted the first phase of research.
Live updates on coronavirus from the UK and around the world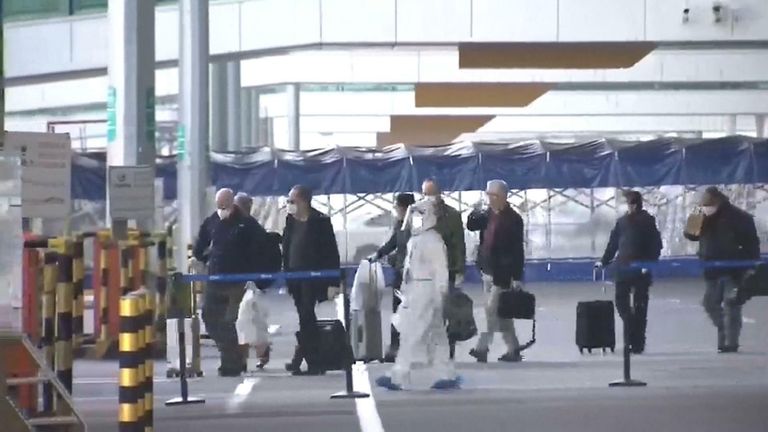 Sky's Tom Cheshire, in Wuhan, said investigations were due to start properly on Friday.
He explained the WHO has said it was unlikely it would find an origin of the disease on this trip but that it was a "crucial starting point" and "the best place to look".
He said the team was facing some restrictions though, adding: "We don't know if they're going to have the freedom to move around. We don't know if they'll visit the Institute of Virology, for instance.
"A lot depends on what Chinese scientists will be telling them because they have been doing their own investigations. Will they share that data? How useful will that data be?"
Cheshire said the WHO team had a "tough" job trying to work with Chinese authorities "who may not want to show them everything".
The team were seen leaving their quarantine hotel to be transported by bus to another hotel where they will remain for the investigation.
A relative of a coronavirus victim in China is demanding to meet the WHO team, saying it should speak with affected families who allege they are being muffled by the Chinese government.
Zhang Hai's father died of COVID-19 in February 2020. He has been organising relatives of victims to demand accountability from officials.
Mr Zhang says he is worried the WHO probe might be used to provide cover for alleged Chinese mistakes in the early days of the outbreak.
The WHO says the visit is a scientific mission to investigate the origins of the virus, not an effort to assign blame.
On Monday, Dr Anthony Fauci, the top infectious disease official in the US, told the World Economic Forum the origins of the virus were still unknown, "a big black box, which is awful".
Keiji Fukuda, a public health expert at the University of Hong Kong and a former WHO official said "it all comes down to what will the team have access to. Will they really be able to ask the questions that they want to ask?".
Over three nights Sky News will host a series of special programmes examining the UK's response to the pandemic.
Watch COVID Crisis: Learning the Lessons at 8pm on 9, 10 and 11 February