Who's been charged by Mueller in the Russia probe so far?
Special Counsel Robert Mueller's probe into alleged Russian interference in the 2016 election is ongoing.
So far, four Americans — Michael Flynn, Paul Manafort, Richard Gates and George Papadopoulos — have been charged, though none of the charges are directly related to misconduct by President Trump's campaign. Additionally, more than a dozen Russian nationals have been indicted.
You can read more about their ties to the president, his campaign and the charges below. 
Michael Flynn
Michael Flynn, who served as Trump's national security adviser for less than a month before resigning, was charged and pleaded guilty in December 2017 to making false statements to the FBI. 
Flynn reportedly lied about his talks with Russia's ambassador to Washington. In late 2016, while former President Barack Obama was still in office, the two allegedly spoke about the U.S. sanctions imposed on Russia.
This raised concerns that Flynn, a retired Army lieutenant general, misled Trump officials about his conversations with Russian officials.
Paul Manafort
Paul Manafort turned himself in to federal authorities in October 2017. Manafort, 68, served as Trump's campaign manager for a few months in 2016. Richard Gates, Manafort's business associate, also turned himself in at the time. 
Manafort was indicted in connection with foreign lobbying work, and he pleaded not guilty. More specifically, the charges include: conspiracy against the U.S., conspiracy to launder money, false statements, unregistered agent of a foreign principal, and multiple counts of failure to file reports of foreign bank and financial accounts, according to a Special Counsel's Office spokesman.
Manafort sued to have the case against him dismissed and argued that Mueller had overstepped his bounds by charging him for conduct he says is unrelated to Russian interference in the 2016 election.
Richard Gates
Like Manafort, Richard Gates was indicted in October in connection with foreign lobbying work and pleaded not guilty. His charges are the same as Manafort's, ranging from conspiracy against the U.S. to conspiracy to launder money.  
Gates, who also worked for Trump's campaign, pleaded not guilty to all charges. 
George Papadopoulos
A former foreign policy adviser to Trump's presidential campaign, George Papadopoulos, pleaded guilty in 2017 to making false statements to the FBI regarding "the timing, extent and nature of his relationships and interactions with certain foreign nationals whom he understood to have close connections with senior Russian government officials," according to court documents.
He also reportedly tried to set up meetings between Russian and Trump campaign officials on various occasions. 
Alex Van Der Zwaan
Mueller's team charged Alex Van Der Zwaan, an attorney who allegedly lied to federal investigators in the Russia probe, in federal court on Feb. 16.
According to charging documents, Van Der Zwaan was employed by a law firm hired by the Ukraine Ministry of Justice in 2012. He is accused of lying about his interactions with Richard Gates
13 Russian nationals
A grand jury indicted 13 Russian nationals and three Russian companies in February 2018 for allegedly interfering in the election. In the case, Mueller details a sophisticated plot to wage "information warfare" on the U.S.
The indictment is the first to be brought against Russian nationals in Mueller's investigation. 
However, the Justice Department said the indictment does not allege the interference changed the outcome of the election.
"There is no allegation in this indictment that any American was a knowing participant in this illegal activity," Deputy Attorney Gen. Rod Rosenstein, who oversees the special counsel probe, said.
Fox News' Kaitlyn Schallhorn and The Associated Press contributed to this report. 
Coronavirus: Dogs deployed at Helsinki Airport to sniff out virus | World News
An airport in Finland is using sniffer dogs to detect passengers infected with coronavirus.
Helsinki Airport is trialling the scheme which will see 10 dogs trained in total by Wise Nose, a smell detection agency, with four deployed to work per shift.
It follows a study by the University of Helsinki's Veterinary Faculty, which suggested trained dogs can detect COVID-19 with close to 100% certainty.
Live updates on coronavirus from UK and around the world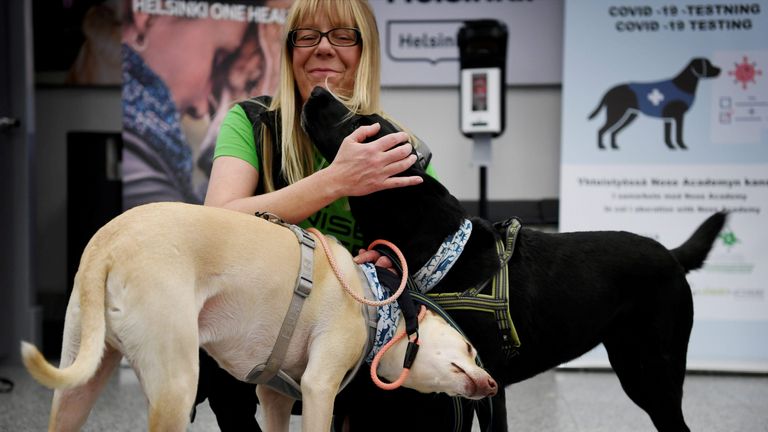 Finnish airport operator Finavia said: "We are among the pioneers. As far as we know no other airport has attempted to use canine scent detection on such a large scale against COVID-19.
"This might be an additional step forward on the way to beating COVID-19."
But for those hoping for a quick play with a puppy there's bad news – there's no direct interaction between passengers and the pooches.
Those who are tested will also receive a conventional check to make sure the animals are accurate.
:: Subscribe to the Daily podcast on Apple Podcasts, Google Podcasts, Spotify, Spreaker
One of the dogs – an eight-year-old greyhound mix called Kossi, learned to identify the scent in just seven minutes.
The scheme will see passengers swab their skin with a wipe, which they will then drop into a cup to be given to one of the dogs to check in a separate booth.
The operation is being run in this way to protect passengers' anonymity and also protect dog handlers.
Anyone who tests positive will be sent to an information point at the airport.
Finland has reported 9,195 cases of COVID-19 and 341 deaths, according to Johns Hopkins University which has been tracking the outbreak.
In the UK, the charity Medical Detection Dogs is running a programme to see if it can train hounds to be able to sniff out the coronavirus.
The scheme is being run with the London School of Hygiene and Tropical Medicine and Durham University, with funding from both the government and the public.
ISS forced to move to avoid collision with space junk | Science & Tech News
Astronauts aboard the International Space Station had to carry out an "avoidance manoeuvre" to prevent it from being hit by space junk, NASA has said.
Its trajectory was changed to move it further away from the "unknown piece of space debris", the US space agency wrote in a blog post on Tuesday.
The three crew members – two Russians and an American – relocated to their Soyuz spacecraft attached to the ISS during the operation, so they could evacuate if necessary.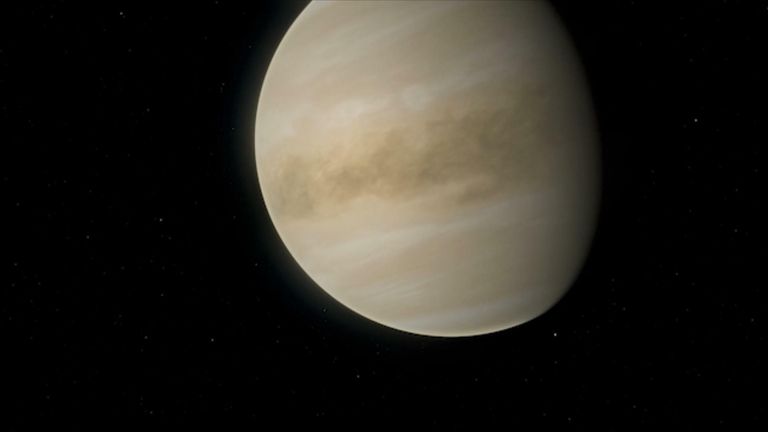 Experts expected the space junk to pass within "several kilometres" of the ISS, but decided to move it "out of an abundance of caution".
Russian and US flight controllers worked together to adjust the station's orbit in an operation which took minutes.
The crew were able to continue with their regular activities after the manoeuvre was complete.
NASA said the crew were not in danger at any time.
"Maneuver Burn complete. The astronauts are coming out of safe haven," NASA administrator Jim Bridenstine said on Twitter.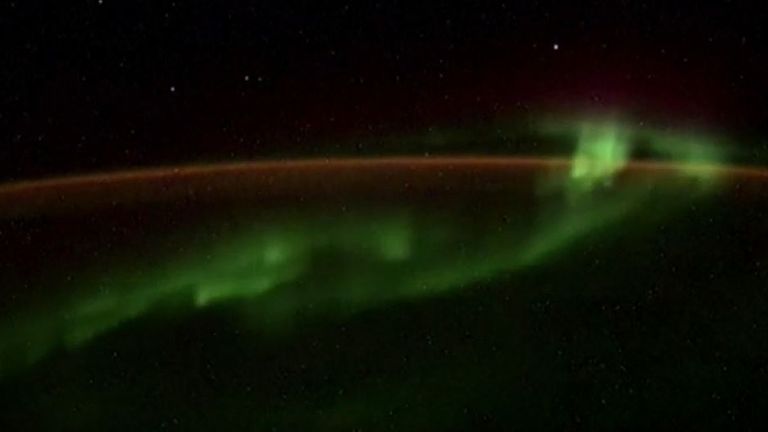 It is the third time this year the International Space Station (ISS) has had to manoeuvre to avoid space debris, he said.
He tweeted: "In the last 2 weeks, there have been 3 high concern potential conjunctions. Debris is getting worse!"
Astronomer Jonathon McDowell, at the Harvard-Smithsonian Center for Astrophysics, tweeted the unknown object was a part of a 2018 Japanese rocket which broke into 77 pieces last year.
The ISS is orbiting around 260 miles (420km) above the Earth, travelling at a speed of about 17,130mph (27,568km/h).
At this velocity, even a small object has the ability to cause serious damage to the space station.
NASA has said these kinds of manoeuvres occur on a regular basis, with 25 having occurred between 1999 and 2018.
China emissions pledge could help the world avoid climate catastrophe, says top diplomat | UK News
Catastrophic climate change could be avoided because of China's promise to be carbon neutral by 2060, the UK's climate diplomat has told Sky News.
John Murton – who is the UK's envoy for climate summit COP26 – says although the details need to be examined, he hopes other countries will now follow China's lead to reduce their emissions.
"It's a really important thing that China has made this commitment as there's no way that the world would be able to meet Paris goals of keeping temperature rise to no more than 2C – and as close to 1.5C – if China hadn't made this sort of commitment," he said.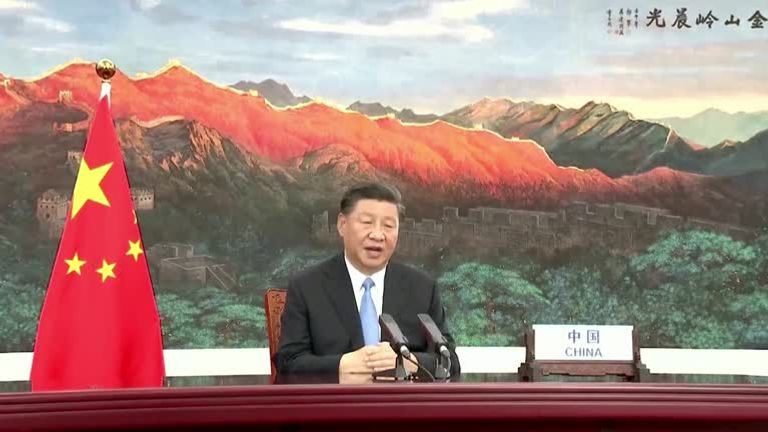 "So in that sense, it's good news. We need to learn the details but what it does is tell other big emitters that these sorts of reductions are possible."
Mr Murton said China's pledge is a "positive thing" for the COP26 conference, which is due to be held in Glasgow next November, as it could persuade other nations to make similar targets.
China is the world's worst polluter, but in a virtual speech at the United Nations General Assembly, President Xi Jinping said his country would be carbon neutral by 2060 and achieve a peak in carbon dioxide emissions before 2030.
It is the first time China has said it will end its net contribution to climate change.
But it is not just its domestic reliance on fossil fuels that environmentalists say needs to be cleaned up.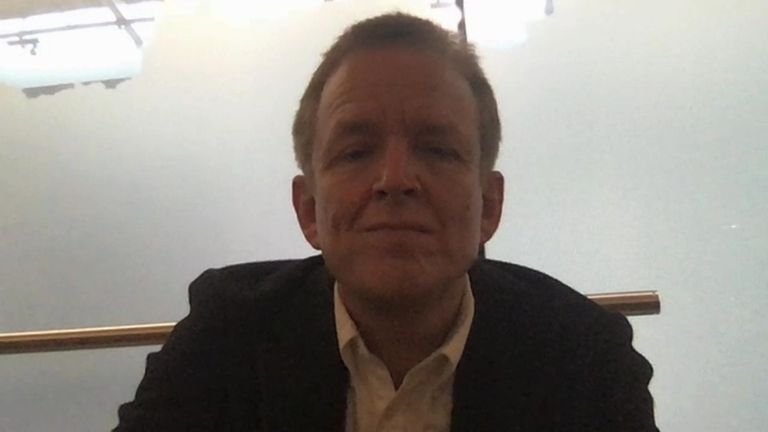 The Organisation for Economic Co-operation and Development says China spent more than $1tn (£786bn) on foreign infrastructure. Over the last few years, the majority of that is thought to involve fossil fuels.
And it has coal projects in at least 28 countries totalling over $50bn (£39bn), according to global coal finance tracker EndCoal.org.
Professor Lord Nicholas Stern of the London School of Economics said: "A big majority of their investments in energy infrastructure would be in fossil fuels, coal and oil and gas, but what we must hope now is that given that China has changed its ambitions, upped its ambitions for emissions within China, that it will apply the same logic outside.
"China's investments internationally should follow the same principles of China's investments inside China and China has made statements to the effect that they will be – that China's investments outside China will be sustainable but that is something that will now be tested."