We're 'working with US' to bring IS 'Beatles' to justice
Home Secretary Amber Rudd says the UK is working with the US to make sure two captured jihadists who were part of a group nicknamed "The Beatles" face justice for their crimes.
Alexanda Kotey and El Shafee Elsheikh were the last members of the group of four Britons said to have participated in the torture and beheading of Western hostages.
Speaking from the Middle East, Ms Rudd said: "What we're looking at is making sure they do face justice, and that they do face the full force of the law for their terrible crimes. We're working with the Americans to find out how that will be done."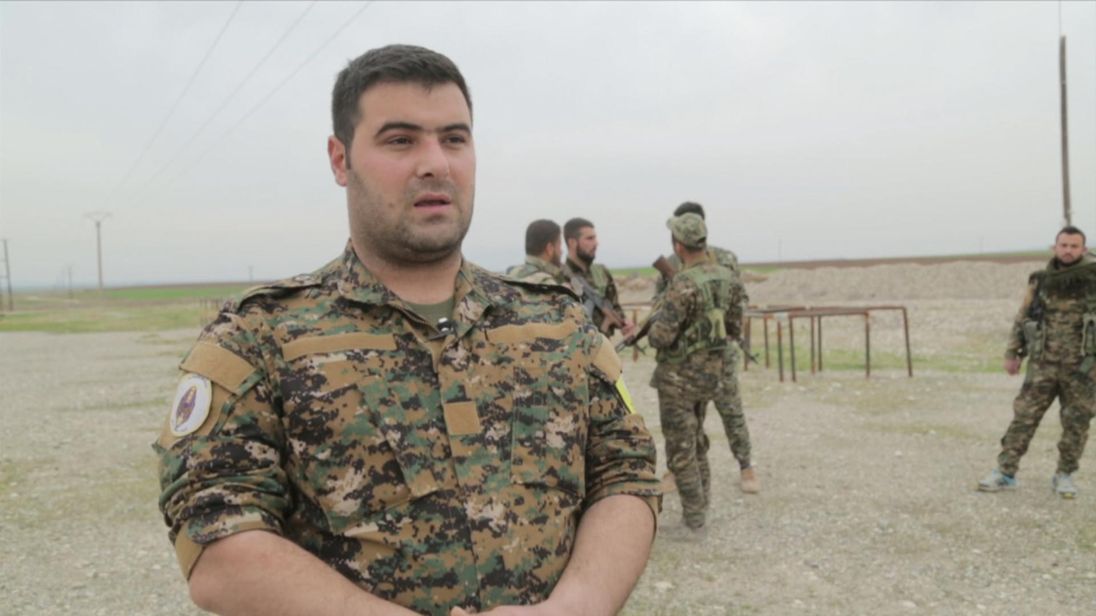 Both UK and US citizens were killed by the group, giving both countries competing jurisdiction.
Ms Rudd refused to comment on whether or not the men had been stripped of their UK citizenship.
The two Londoners were arrested in Syria by Kurdish forces as they attempted to flee to Turkey.
Members of the group, which also included "Jihadi John" Mohammed Emwazi and Aine Davis, were nicknamed The Beatles because of their English accents.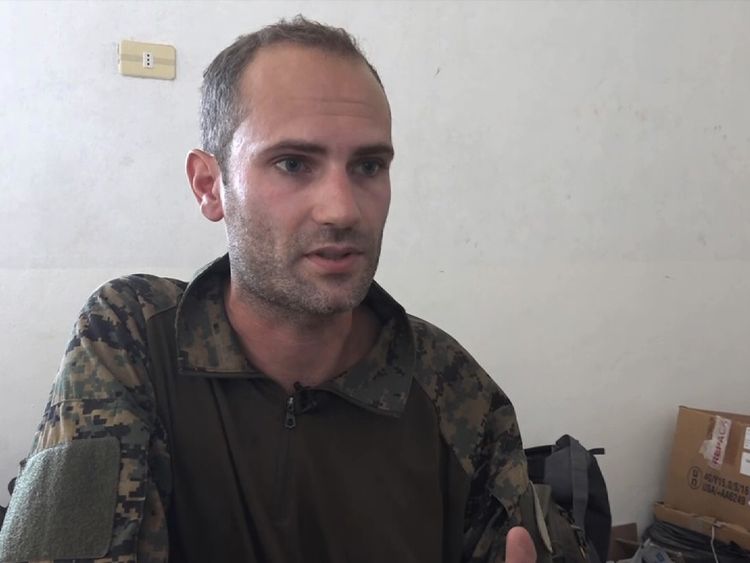 Macer Gifford, a former banker who went to join Kurdish forces fighting IS in Raqqa, told Sky News: "The Home Secretary's response is pretty telling.
"I think the Government is concerned with public expectations, and the realities of prosecuting these people. They have been out in Syria for several years, and it's going to be very hard to gather the evidence to prosecute."
Questions are now being asked over where the men will stand trial. Possible options include bringing them back to the UK, sending them to the US, trying them in law courts in Syria or trying them at the International Criminal Court in The Hague.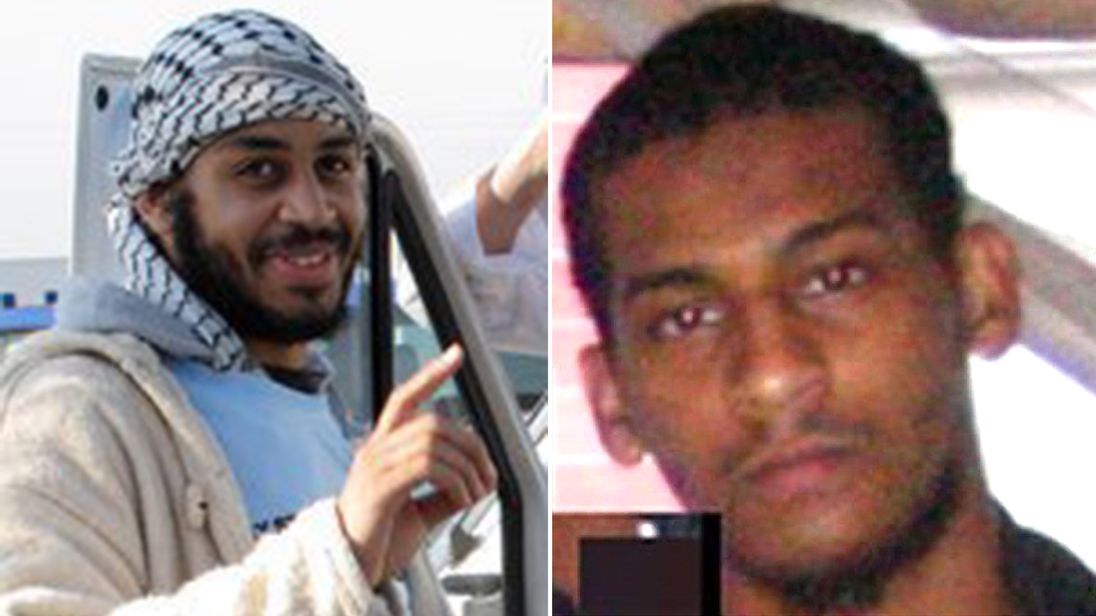 International law specialist Toby Cadman told Sky News: "My view is that they should be prosecuted in the UK under our laws, however they are responsible for the deaths of both UK and US nationals.
"The US has sought to take custody of them. The question if they are taken into US custody is whether it would be into Guantanamo Bay or a US federal prison."
Expressing his concern over the lack of due process should the trial take place in Guantanamo, Mr Cadman said: "It's really important that this – the first case of that significance involving the Islamic State – is prosecuted before a body that would be fully compatible with fair trial guarantees so that the process is credible".
British aid workers Alan Henning and David Haines, and American journalists James Foley and Steven Sotloff, were among the group's suspected victims – beheaded in brutal videos released on the internet.
The US government believes more than 27 hostages were beheaded by the group, who are also believed to have used torture methods such as waterboarding and electrocution.
War crime allegations in Palestinian territories to be investigated by International Criminal Court | World News
An investigation into alleged war crimes in the Palestinian territories has been launched by the International Criminal Court (ICC).
Nearly a month after the court ruled that it did have the necessary jurisdiction, a formal inquiry has been launched.
The ICC's outgoing prosecutor, Fatou Bensouda, said her office had carried out a "painstaking preliminary examination" lasting "close to five years".
"In the end, our central concern must be for the victims of crimes, both Palestinian and Israeli, arising from the long cycle of violence and insecurity that has caused deep suffering and despair on all sides."
Ms Bensouda said the court's inquiry into events since 2014, will follow "the same principled, non-partisan, approach that it has adopted in all situations over which its jurisdiction is seized".
It was initially said that the actions of both Israel and armed groups in Palestine would be looked in to, but later reports said the investigation will focus on alleged Israeli actions.
Predictably, like February's announcement about jurisdiction, Wednesday's development was welcomed by the Palestinian Authority (PA), but rejected by Jerusalem.
Israeli Prime Minister Benjamin Netanyahu described the opening of an investigation as "the epitome of antisemitism and hypocrisy" and promised to reverse it.
Warning that Israel "is under attack tonight", he evoked memories of the Holocaust as he condemned the decision.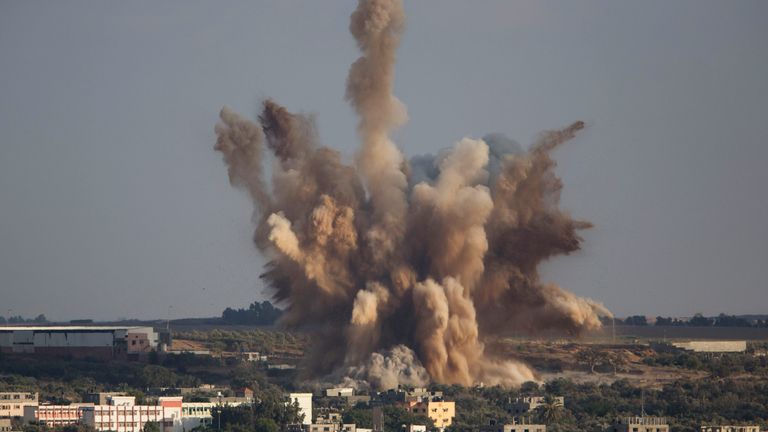 "The court set up to prevent the recurrence of the atrocities perpetrated by the Nazis against the Jewish people is now turning against the state of the Jewish people," he said.
In contrast, a PA foreign ministry statement called it "a long-awaited step that serves Palestine's tireless pursuit of justice and accountability, which are indispensable pillars of the peace the Palestinian people seek and deserve".
The US-based campaign group Human Rights Watch said the decision "moves Israeli and Palestinian victims of serious crimes one step closer to obtaining a measure of justice that has for too long eluded them".
Ms Bensouda, who will be replaced by British prosecutor Karim Khan in June, said in December 2019 that "war crimes have been or are being committed in the West Bank, including East Jerusalem, and the Gaza Strip".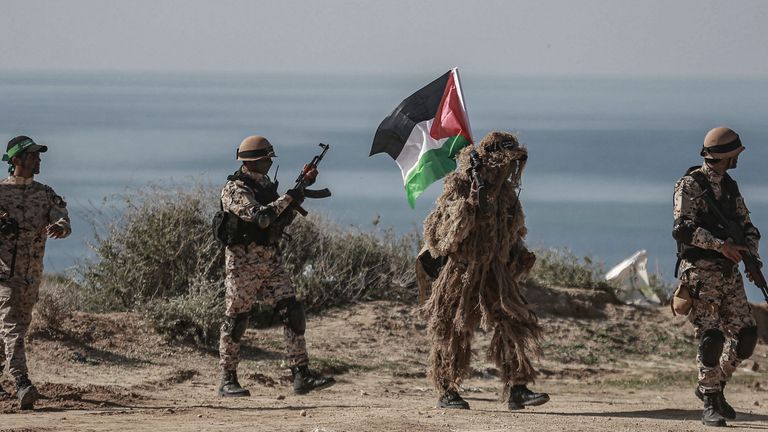 The Palestinians joined the court in 2015 and have long pushed for an investigation of Israel, which is not a member.
They especially want Israeli actions during its 2014 war against Palestinian militants in the Gaza Strip to be assessed, as well as Israel's construction of settlements in the occupied West Bank and annexed east Jerusalem.
Ms Bensouda has reportedly also vowed to look into the actions of Hamas, which fired rockets indiscriminately into Israel during the 2014 war.
'Terror motive' investigated after eight hurt in stabbing attack in Sweden | World News

Eight people have been injured in a Swedish town after a stabbing attack police say could be terror-related.
A man in his 20s attacked people in the town of Vetlanda, about 210 miles south of the capital Stockholm, on Wednesday afternoon.
Aftonbladet said the weapon used was a knife but the Associated Press reported it was an axe.
Police said people had been stabbed in at least five locations in the town of roughly 13,000 people, and some of the victims were in a serious condition.
The attacker's motive was not clear but Prime Minister Stefan Lofven said terrorism was possible.
He said: "In the light of what has emerged so far in the police investigation, prosecutors have initiated a preliminary investigation into terrorist crimes.
"We confront such heinous acts with the combined force of our society."
Sweden's domestic security agency SAPO is also working on the case, he said, adding: "They continuously assess whether there are reasons to take security-enhancing measures and are prepared to do so if necessary."
Regional police chief Malena Grann said: "We have started a preliminary investigation of attempted murder but there are details in the investigation that make us investigate possible terror motives."
Asa Karlqvist owns a flower shop in the town and told local newspaper Vetlanda-Posten: "We heard a scream from the street.
"Then we saw a man enter the store, shouting that he had been stabbed.
"Blood was pouring from his shoulder, so we got towels and applied pressure on the wound."
Meanwhile, the attacker is in hospital after being shot by police before he was arrested.
Local police chief Jonas Lindell said "it seems that the injuries are not life-threatening" but he did not give further details.
Police have not identified the attacker publicly but said he was previously known to them for minor crimes.
There is no indication that others were involved in the attack, they added.
'Virulent' outbreak of equine herpes forces European equestrian events to be axed | World News

A virulent outbreak of equine herpes in eastern Spain has forced European equestrian events to be cancelled across the continent.
The International Federation for Equestrian Sports said the move will see events axed in 10 European countries until 28 March.
The ban affects upcoming events in Spain, Portugal, Belgium, Italy, Austria, Poland, Netherlands, Germany and Slovakia.
The federation's general secretary, Sabrina Ibáñez, said an unspecified number of horses have already died from the outbreak.
"This was not an easy decision to block events in mainland Europe, particularly after the major disruption to the FEI Calendar caused by the COVID-19 pandemic.
"But this EHV-1 outbreak is probably the most serious we have had in Europe for many decades."
The outbreak appears to have originated in Valencia, Spain, and has been linked to subsequent outbreaks in three other European countries.
The federation is allowing horse jumping shows in Spain, Portugal, Italy and Belgium to go ahead as long as no new horses enter the events and no cases of the virus are detected.