VA Secretary Shulkin says 'there is no doubt' of staying in post
WASHINGTON –  Campaigning to keep his job, Veterans Affairs Secretary David Shulkin said Tuesday he had no intention of quitting despite blistering findings of travel abuses connected to his 11-day trip to Europe. He issued an extraordinary warning to VA staff rebelling against him: Get back in line or get out.
Speaking after a Tuesday meeting at the White House, Shulkin told The Associated Press that White House chief of staff John Kelly affirmed he still had the trust of President Donald Trump. Reports have swirled in recent days of White House officials looking to oust Shulkin for not hewing more closely to the Trump agenda as well as VA press officials refusing to serve him.
Shulkin, a former VA undersecretary of health in the Obama administration, denied he was straying off course. A VA inspector general report last week found that Shulkin had improperly accepted Wimbledon tennis tickets and his staff lied that he was getting an award in order to justify his wife accompanying him at taxpayer expense on an 11-day European trip in July that mixed business and sightseeing.
"There is no doubt I am the secretary," he said.
Indicating that changes may be in store at the VA, Shulkin added: "Anyone that is not able to get on board with that is not going to be able to remain at VA."
Trump spokeswoman Sarah Huckabee Sanders said at a briefing Tuesday that she had no reason to believe Shulkin's job was in danger. "If somebody no longer has the confidence of the president you guys will know," she said.
Their statements come as several major veterans organizations have rallied behind Shulkin, citing concerns over his Europe travel but declaring him the best person to lead the VA at a time of major change. The department is seeking to expand private care options for veterans at government expense, a Trump campaign priority that has raised some concerns among veterans groups of undue "privatization."
"While we were disappointed to learn of the recent issue with the secretary's travel, we believe that the current controversy surrounding Shulkin is part of a larger effort to remove him and install others who would take steps to privatize the services provided to our nation's heroes by the VA," said American Legion National Commander Denise H. Rohan in a statement.
Addressing the travel controversy, Shulkin said he should have paid closer attention to travel policies rather than rely on staff who he said insisted that his wife would be able to fly commercial airfare for the 11-day trip to Denmark and Britain in July without any problems. The VA inspector general determined that Shulkin's top aide, Vivieca Wright Simpson, actually had doctored emails to falsely represent that Shulkin was being honored in Denmark to justify the free travel. Wright Simpson retired from her post last Friday in the wake of the IG report.
At least one lawmaker, Rep. Mike Coffman, R-Colo., has called on Shulkin to resign over the improprieties; other lawmakers have suggested he should do more to explain himself and acknowledge fault.
On Tuesday, Shulkin stressed he regretted that the incident had become a distraction to Trump's agenda and said he would pay more attention to VA's travel policies in the future.
"I am extraordinarily busy," Shulkin said. "I wished I asked more questions." Pledging to put aside the "distractions," he said he would continue pushing forward with bipartisan legislation in Congress and had called a VA leadership department meeting on Tuesday to reiterate that people who "hijack" the VA agenda won't be tolerated.
South Carolina electric chair executions halted as court says death row killers must get firing squad option | US News
The executions of two inmates have been blocked by a US court, who ruled they must get the choice to die by firing squad.
The South Carolina supreme court halted the executions of Brad Sigmon and Freddie Owens, ruling that officials needed to put together a firing squad to give them the option of how to be killed.
Sigmon, 63, was scheduled to be executed using the electric chair on Friday, the first use of capital punishment in the state in a decade.
He was convicted of killing his ex-girlfriend's parents with a baseball bat in 2002.
Owens' electric chair execution was set for 25 June, having been convicted of murdering a store worker during a robbery in 1999.
The state recently changed its capital punishment law to address a shortage of lethal injection drugs.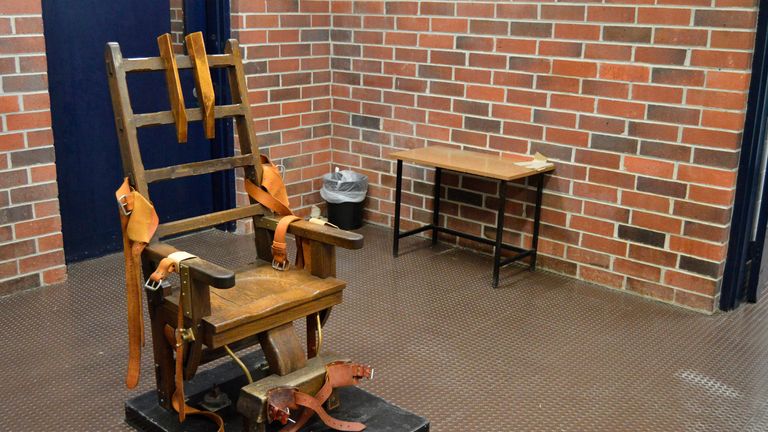 It now forces death row inmates to choose between electrocution or firing squad if the drugs are unavailable.
The law aimed to restart the state's executions after a 10-year pause caused by its inability to produce the lethal injection.
Prisons officials had previously said they could not get hold of the drugs and had yet to put together a firing squad, leaving the 109-year-old electric chair as the only option.
"The department is moving ahead with creating policies and procedures for a firing squad," said Department of Corrections spokeswoman Chrysti Shain after the court ruling.
"We are looking to other states for guidance through this process. We will notify the court when a firing squad becomes an option for executions."
Subscribe to the Daily podcast on Apple Podcasts, Google Podcasts, Spotify, Spreaker
Lawyers for the men said electrocution was cruel and unusual and that the new law moves the state toward less humane execution methods.
They said the men had the right to die by lethal injection – the method both chose – and that the state hadn't exhausted all methods to acquire the drugs.
Lawyers for the state maintained that prison officials were simply carrying out the law and that the US Supreme Court had never found electrocution to be unconstitutional.
South Carolina is one of eight states to still use the electric chair and four to allow a firing squad, according to the Washington-based non-profit Death Penalty Information Center.
South Carolina's last execution took place in 2011 and its batch of lethal injection drugs expired two years later.
There are 37 men on the state's death row.
Death penalty opponents called for South Carolina to scrap capital punishment altogether.
Abraham Bonowitz, director of the national group Death Penalty Action, said he was grateful the execution plans were blocked but felt a bigger change was needed.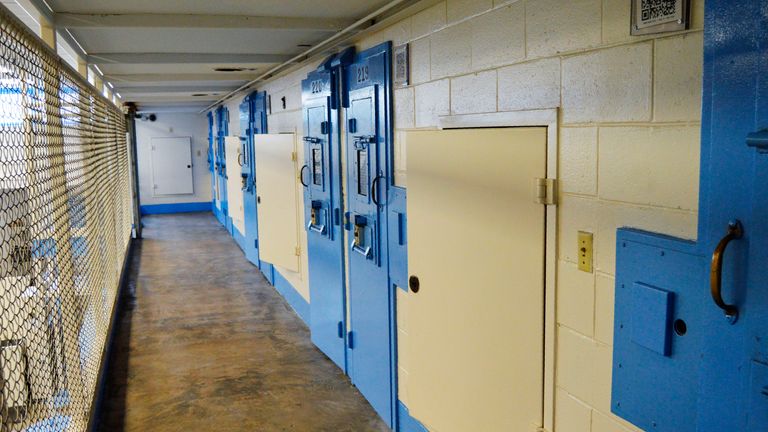 "It's always good news when executions are put on hold, but if the conversation is only about how we kill our prisoners, rather than if the state should have this power, something is very, very wrong," he said.
"All of this is unnecessary and a costly waste of taxpayer dollars that could be better supporting the needs of all victims of violent crime."
At a rally on Wednesday, people marked the anniversary of the electrocution of 14-year-old George Stinney, the youngest person executed in America in the 20th century.
Stinney was still a teenager when he was sent to South Carolina's electric chair after a one-day trial in 1944 in connection with the killings of two white girls.
A judge threw out the black teenager's conviction in 2014.
Rafael Nadal withdraws from Wimbledon and Tokyo Olympics to 'prolong career' | World News
Rafael Nadal has said he will not be taking part in Wimbledon or the Tokyo Olympics this year.
The 35-year-old announced the move on social media, saying it was not "an easy decision" but "after listening to my body" and discussing it with his team he said it was "the right decision".
The Spaniard continued: "The goal is to prolong my career and continue to do what makes me happy, that is to compete at the highest level and keep fighting for those professional and personal goals at the maximum level of competition.
Hi all, I have decided not to participate at this year's Championships at Wimbledon and the Olympic Games in Tokyo. It's never an easy decision to take but after listening to my body and discuss it with my team I understand that it is the right decision

— Rafa Nadal (@RafaelNadal) June 17, 2021
"The fact that there has only been two weeks between RG (French Open) and Wimbledon, didn't make it easier on my body to recuperate after the always demanding clay court season.
"They have been two months of great effort and the decision I take is focused looking at the mid and long term."
The double Olympic champion was seen to be struggling physically towards the end of his loss to Novak Djokovic in the semi-finals at Roland Garros.
Nadal won gold in singles in Beijing Olympics in 2008 and in doubles with Marc Lopez in Rio in 2016, when he also carried Spain's flag in the opening ceremony.
The 20-time grand slam tennis champion said "I want to send a special message to my fans around the world, to those in the United Kingdom and Japan in particular.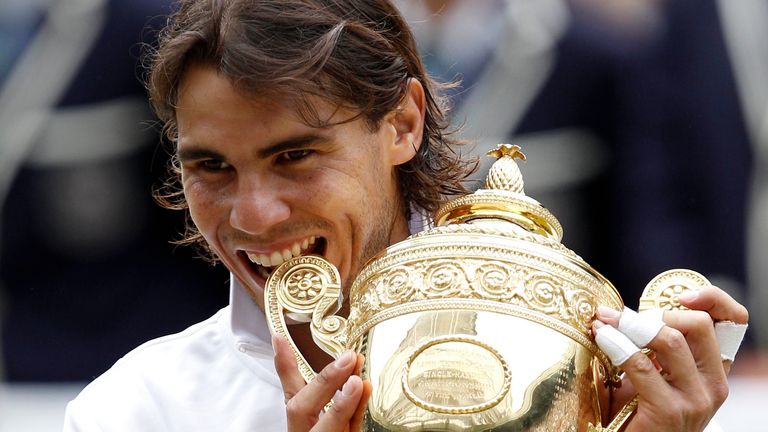 "The Olympic Games always meant a lot and they were always a priority as a sports person, I found the spirit that every sports person in the world wants to live.
"I personally had the chance to live three of them and had the honour to be the flag bearer for my country."
Rafael Nadal will be replaced as third seed at Wimbledon by Greek tennis player Stefanos Tsitsipas.
Shooter 'on run' after man and woman killed in Espelkamp in western Germany | World News

A shooter is reportedly on the run after killing a man and woman in western Germany.
Bild newspaper, quoting police, said it appeared someone had been "running amok" in the town of Espelkamp in North Rhine-Westphalia.
Special police commandoes had been called to the scene, it added.