US F-16 dumped 2 fuel tanks near fishermen at Japan lake
TOKYO –  A U.S. fighter jet has dumped fuel tanks into a lake in northern Japan, narrowly missing a dozen fishermen catching clams in the water. Nobody was injured.
The U.S. Air Force said in a statement that an F-16 jet assigned to the Misawa Air Base dumped two external fuel tanks Tuesday after developing an engine fire while flying above Lake Ogawara.
The air force said the aircraft returned safely to the base, and there were no injuries to the pilot or people on the ground.
Japanese Defense Minister Itsunori Onodera said officials have spotted parts believed to be from the military aircraft in the lake. He said the water surface was smeared with oil.
Asteroid the size of a bus to hurtle past Earth closer than satellites tomorrow, NASA says | Science & Tech News
An asteroid the size of a bus is set to pass Earth at a distance closer than both the Moon and satellites, according to NASA.
The asteroid, named 2020 SW, will fly past 13,000 miles (22,000 kilometres) above the Earth's surface.
This distance means it will be closer than both the Moon and satellites – used for GPS, television and weather – that orbit our plan.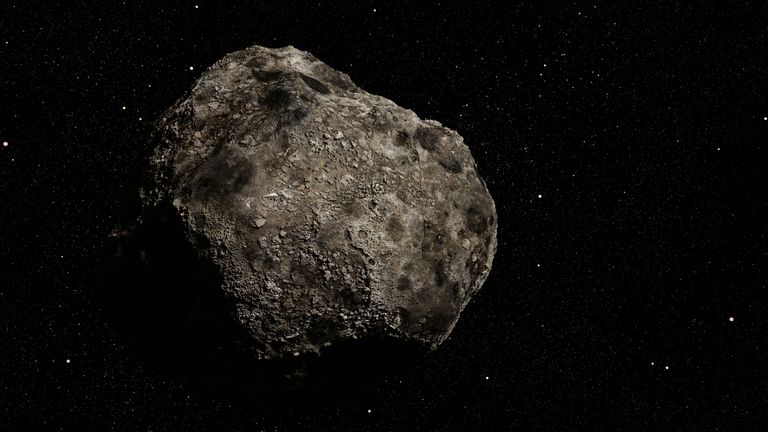 The rock was only discovered on 18 September by the NASA-funded Catalina Sky Survey in Arizona.
It is estimated to be around five to 10 metres (15 to 30ft) wide, making it equivalent to the "size of a small school bus".
Further observations carried out by astronomers identified a trajectory which ruled out any chance of the asteroid colliding with Earth.
"Although it's not on an impact trajectory with Earth, if it were, the space rock would almost certainly break up high in the atmosphere, becoming a bright meteor known as a fireball," the space agency said.
After the asteroid passes at noon, UK time, it will continue its journey around the sun.
This means it will not pass Earth again until 2041, where it will be a greater distance away from the planet.
Although the minor planet's passing will not be visible to the naked eye, people with 12-inch telescopes should be able to spot it.
The passing will also be streamed in a live video feed broadcast by the Virtual Telescope Project.
Paul Chodas, a director at NASA's Jet Propulsions Laboratory, said: "There are a large number of tiny asteroids like this one, and several of them approach our planet as close as this several times every year.
"In fact, asteroids of this size impact our atmosphere at an average rate of about once every year or two."
There are believed to be more than 100 million small asteroids, similar to 2020 SW. However, they are hard to discover until they get very close to Earth.
Larger asteroids, which hold a greater threat if they did collide with Earth, can be detected while further away because they are brighter than small ones.
On 20 August, an asteroid made the closest fly-by of Earth ever recorded. At the time, NASA admitted it had not seen it until after it passed.
Breonna Taylor: Fury as no police charged directly over fatal shooting | US News
A police officer has been indicted following the death of Breonna Taylor in March – but not on charges directly linked to her being shot.
Of the three officers involved, Brett Hankison was the only one to be indicted on three counts of first-degree wanton endangerment – after he fired his gun into neighbouring apartments.
He could face up to five years in prison for each of the three counts.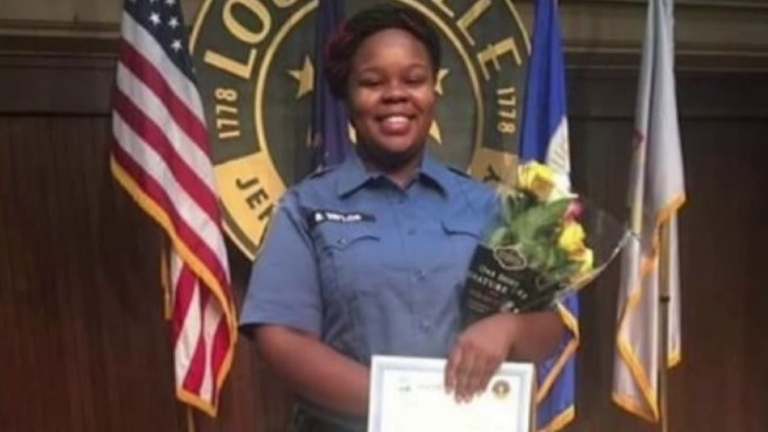 Kentucky's attorney general Daniel Cameron said the investigation found the remaining two officers were justified in their use of force.
"According to Kentucky law, the use of force by Officers Jonathan Mattingly and (Myles) Cosgrove was justified to protect themselves. This justification bars us from pursuing criminal charges in Miss Breonna Taylor's death.
"The decision before my office as the special prosecutor in this case was not to decide if the loss of Ms Taylor's life was a tragedy. The answer to that is unequivocally yes."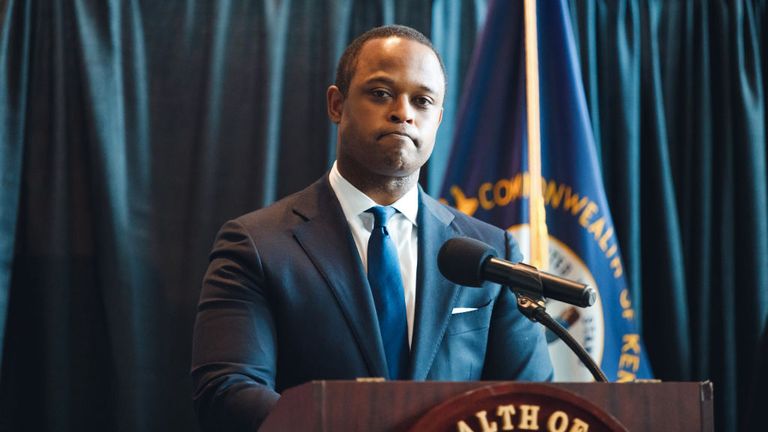 Mr Cameron added that "I understand that Breonna Taylor's death is part of a national story, but the facts and evidence in this case are different than others" involving police shootings.
The FBI is still investigating potential violations of federal law in the case.
Taylor family lawyer Ben Crump described the lack of charges directly related to Ms Taylor's death as "outrageous and offensive".
And campaigner Linda Sarsour, of Until Freedom, tweeted: "Justice has NOT been served.
"Rise UP. All across this country. Everywhere. Rise up for #BreonnaTaylor."
Ms Taylor, a 26-year-old emergency medical technician, was woken from her bed before being shot several times after police burst into her Kentucky apartment at night using a so-called "no-knock" arrest warrant that did not require them to announce themselves.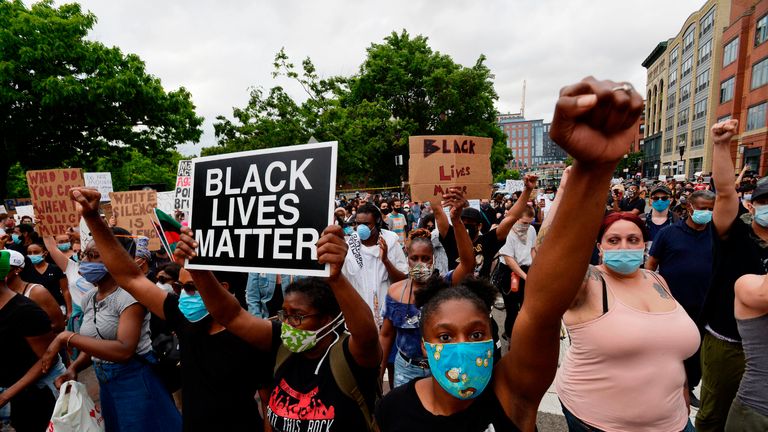 Police typically use them in drug cases over concerns that evidence could be destroyed if they announce their arrival.
The warrant used, however, was connected to a suspect who did not live there, and no drugs were found inside the home.
The use of no-knock warrants has since been banned by Louisville's Metro Council.
:: Subscribe to Divided States on Apple podcasts, Google Podcasts, Spotify, and Spreaker
Ms Taylor's death sparked months of protests in Louisville and across the US, with the demonstrations intensified by the high-profile killings of other unarmed African Americans by police, such as George Floyd in Minneapolis and Daniel Prude in Rochester, New York.
Following the decision, police arrested a number of people during protests in downtown Louisville.
Demonstrators in "Injustice Square" chanted, "No justice, no peace!" and began marching through the streets. Some sat quietly and wept.
Police later cordoned off a street with yellow tape, telling protesters to move back.
Officers in protective gear could be seen detaining and handcuffing a number of people.
Last week, the city of Louisville settled a lawsuit from Ms Taylor's family for $12m (£9.4m) and pledged several police reforms as part of the agreement.
Europe's migration headache 'is getting worse quickly', says Maltese foreign minister | World News
Europe's plans to tackle the arrival of migrants and refugees risks being undermined by the economic effects of COVID-19, according to one of the nations most profoundly affected by migration.
The European Commission launched plans on Wednesday intended to share the burden of migration, with member states either agreeing to resettle those granted asylum or else pay to return migrants denied the right to stay in Europe.
But the plan will face challenges.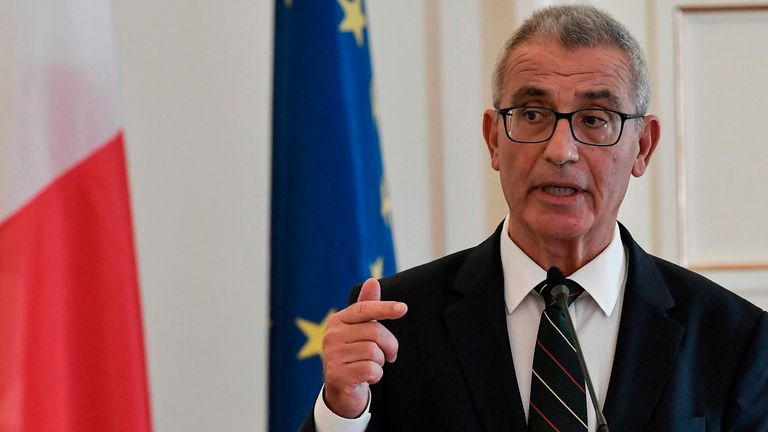 Governments in eastern Europe – notably in Hungary, Poland and the Czech Republic – have no desire to welcome refugees or spend money on supporting them.
And there are still outstanding questions about how migrants can be returned to their country of origin, or what further support will be given to the nations dealing with large-scale arrivals of migrants, such as in Italy, Greece and Malta.
In an exclusive interview, the foreign and European affairs minister of Malta, Evarist Bartolo, told Sky News he welcomed new proposals from the European Union to confront migration.
But he said "the issue is becoming tougher and tougher quickly".
"The social and economic consequences of COVID are going to get worse and that will mean more people deciding to search for a better life.
"Of the people who have made an unauthorised arrival here over the past year, only about a third are eligible for asylum. Two-thirds are economic migrants.
"When our economy was growing, at one point by up to 6%, we were creating jobs that could be filled by people arriving here. That is not going to happen now."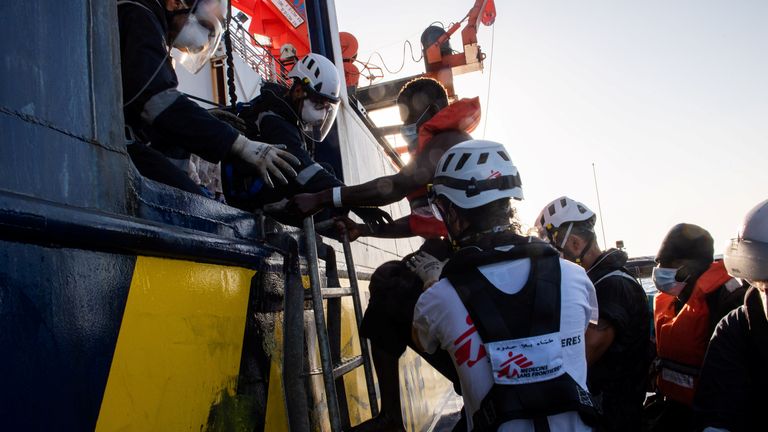 Mr Bartolo said he knows migration causes "resentment" and the economic effects of the pandemics will only make this worse.
But he said the new plans would help countries to work together to help solve the issue.
"Some countries will take asylum seekers; others will help out with returning people," he said.
"Hungary and Poland – we know they feel strongly about not taking in asylum seekers, so they will have to support the return programme. Each country will do something different, but each country needs to do something."
Despite being a small nation with a population of around half a million, Malta has had to deal with thousands of unauthorised arrivals in recent years.
The government says 3,000 people have arrived in the past year, with around 4,000 more intercepted by the Turkish and Libyan authorities.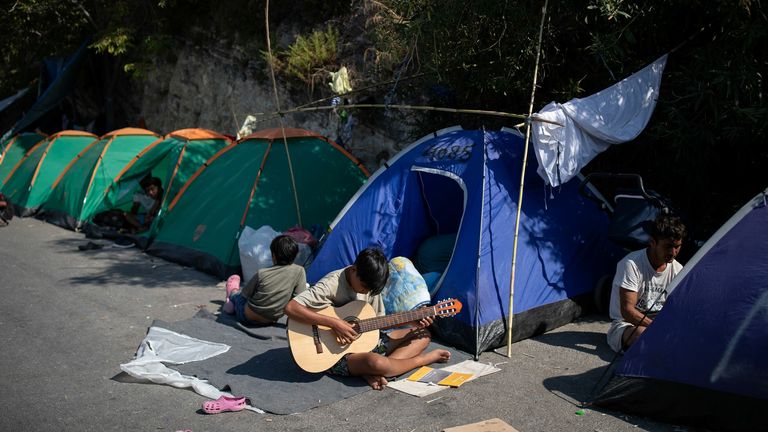 Mr Bartolo wants a clearer pledge of solidarity from across Europe for those nations having to deal with homing thousands of migrants.
He pointed to a recent dispute with Denmark over whether it was responsible for 27 migrants taken from the sea by a Danish-registered vessel.
"When a country like Denmark says it cannot afford to take in just 27 migrants – well, how do you expect us to cope? A much smaller country with many times more people to look after?" he said.
"We must remember that we are talking about human beings, who have made a desperate journey and given a lot of money – maybe thousands of Euros – to human traffickers.
"But we have to be rigorous in how we assess arrivals. The economic migrants are choking the avenues that are open for the asylum seekers."
Mr Bartolo said he would push for tougher border controls in countries such as Libya, as well as expanding the European Union's ability to intercept vessels.
But he also said that the EU needs to "work harder" to persuade people not to leave their country in the first place.
"We need a new relationship with African countries so we can help to create wealth where they are, so they do not risk their lives trying to get to Europe," he said.