Underpaid Venezuelans skipping out on work to make ends meet
CARACAS, Venezuela –  On many days, Ramon Medina has no choice but to skip work to make ends meet.
Like around half of Venezuelans, he earns the minimum wage — the equivalent of around $3 a month — so whenever his cellphone buzzes with a tip, he sneaks away from his job as a hospital orderly for the chance of taking home a government-supplied food bag on which he depends to feed his family.
He's not the only one hustling. On any given day, he estimates a third of his co-workers at Vargas Hospital in Caracas are also stepping out for a lucrative side job or spending hours in line to buy flour and cooking oil at bargain-basement prices impossible to pass up. That leaves few back in the hospital caring for sick patients, the 55-year-old said.
"You do what you can to help out," he said of his job, but added, "People are discouraged."
Along with four-digit inflation, widespread shortages and a recession deeper than the U.S. Great Depression, Venezuela's economy is now being ravaged by a new scourge: mass absenteeism.
In recent weeks, newspapers and social media have been filled with reports of work stoppages at the Caracas subway system or the state-run oil company as workers scraping by on meager paychecks can't be bothered to show up for work. Private companies complain they can't find enough workers to punch the clock, exacerbating a standstill in what few assembly lines are still running.
The crisis is spiraling out of control even as President Nicolas Maduro is seeking a second term in a snap election his supporters recently set for April 22, drawing condemnation from the U.S. and other countries who say he's flouting Venezuela's democratic tradition. Yet, Maduro has turned the economic crisis to his advantage, analysts say.
Douglas Barrios, a Venezuelan economist at Harvard University, said that in 2012, before the country sank into recession, the country's monthly minimum wage equaled $300, on par with those of other Latin American nations and enough to support a family with rent and food.
That has since dramatically changed, he said, noting that today it takes a worker nearly two weeks to earn enough to buy two pounds of powdered milk.
Normally, voters would turn their backs on a government under such circumstances. But Maduro is locking in support by making voters dependent on discounted government food bags and by announcing wage hikes before energized live audiences on nationally televised broadcasts.
"You support us and you have access to food," Barrios said, explaining what he sees as the government's strategy. "If you don't support us, you go figure out how to make ends meet."
The government has accused opponents of waging an "economic war" on Maduro and point to recent sanctions by the Trump administration banning lending to the government as further proof of sabotage. Far from throwing in the towel, it says it is expanding social programs like the food parcels to protect the poor.
"The revolution guarantees the people are protected," Maduro tweeted this week.
Jenny Mejia, 24, said she's not fooled. She recently walked away from her low-paying job at a lunch counter to sell bottles of shoe glue stacked on a table along a busy street in Caracas. It takes her about a week to earn the equivalent of the monthly minimum wage.
"With Maduro, more hunger is assured," said Mejia, who receives the government food bags but vows she won't support his re-election bid.
Socialist Venezuela's battle with absenteeism isn't new. The late Hugo Chavez in 2001 signed a decree that came to be known as the Law of Labor Immobility that makes it but impossible for employers to fire a worker without their consent.
But the problem has grown worse as the economy has unraveled and price distortions have become more pronounced. For many Venezuelans, the choice is going to work for a few pennies a day or scavenging for the declining number of products sold at controlled prices and reselling them on the black market for several times their official value.
Venezuela no longer publishes labor statistics, but workers in Caracas' busy subway estimated that as many as 70 percent of their colleagues don't show up some days. The country's state-run oil firm PDVSA — virtually the only source of hard currency — is losing workers due to low wages and a lack of safety, said Venezuelan economist Francisco Monaldi, a Latin American energy policy expert at Rice University in Houston.
"Those who can, leave the country," Monaldi said. "Others simply do not show up to work."
Companies juggling to stay in business have no choice but to remain flexible.
At Danubio bakery one day recently, some of the 300 employees squeezed past one another preparing pastries, cakes and lasagna. Many said bus fare eats up their paychecks despite earning 30 percent more than minimum wage.
For many, the two meals a day they get at work make it worthwhile.
"Coming to work is a kind of relief," said Andrew Kerese, who runs the successful family business with five bakeries across Caracas. "Here people have breakfast and lunch."
However, many long-time employees have fled the country and called Kerese from abroad to tell him they're not returning. Others struggle getting to work because the buses are full or don't run, or they can't find spare parts for their cars. Some days, word spreads of a market selling discounted flour, so everybody leaves to get in line.
Antonio Golindano's daily journey into work at the bakery starts at 4 a.m. The 71-year-old has tied on his apron and sifted flour there for four decades. But he said the hardships make it harder for him every day.
"I do the impossible to come and fulfill my duty," he said. "It is my obligation to come to work."
World's oldest sperm found perfectly preserved after 100m years – and it's gigantic | Science & Tech News

Perfectly preserved sperm dating back 100 million years has been found trapped in amber.
The sperm – roughly 50 million years older than the previous oldest fossil record – belonged to an ostracod, a class of small crustacean that has been in existence for 450 million years. It was found in modern-day Myanmar.
Based on the fossil record and the behaviour of modern ostracod, the male used their fifth limb to transfer extraordinarily long but immotile sperm into the female.
The sperm was enormous too, being about 4.6 times the length of the female's body.
"This is equivalent to about 7.3m (23ft) in a 1.7m (5.5ft) human," said Dr Renate Matzke-Karasz of the Ludwig Maximilian University of Munich.
Sadly for the two little critters, they were enveloped by tree resin while in the throes of passion.
This resin fossilised into amber, preserving not just the lovers but dozens of other ostracods.
Researchers from the Chinese Academy of Sciences were able to use X-rays to obtain high-resolution images of the remarkably well-preserved soft parts of the ostracods.
These images provided direct evidence of the male clasper, the sperm pumps, the hemipenes (they had two penises) as well as the female's eggs and seminal receptacles (they had two of these as well) which contained the giant sperm.
Fascinatingly, research has revealed that sexual behaviour in ostracods, which features a wide number of morphological adaptations, has remained pretty much unchanged over the past 100 million years.
There are a number of conflicting theories about what the evolutionary value of such long sperm would be, according to Dr Matzke-Karasz.
"For example, experiments have shown that in one group, a high degree of competition between males can lead to a longer sperm life, while in another group, a low degree of competition also led to a longer sperm life," she added.
Whatever the mechanism, the findings reveal "that reproduction with giant sperm is not an evolutionary extravagance on the brink of extinction, but a serious long-term advantage for the survival of a species," Dr Matzke-Karasz concluded.
Coronavirus: $7trn could be lost to world economy due to pandemic, says OECD | Business News
The long-term economic cost of the COVID-19 pandemic may amount to $7trn (£5.3trn) – around $900 (£690) for every man woman and child on the planet – the OECD warned today.
In its latest set of global forecasts, the Organisation for Economic Co-operation and Development (OECD) said that the world may never regain the economic growth lost during this period.
Live coronavirus updates from UK and around world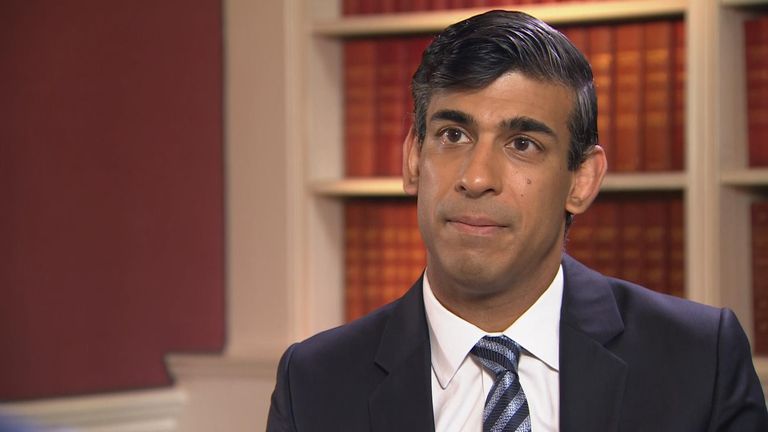 That shortfall equated to around $7trn compared with the income the world economy would otherwise be generating.
While it upgraded the growth forecasts for many economies this year, including the UK, it warned that the return to pre-COVID levels of gross domestic product would take some time.
It added that with a vaccine no longer expected this year it was scaling back its expectations for the speed of economic output next year.
The OECD revised up its forecast for global growth this year by 1.5 percentage points to -4.5% and forecast 5% growth next year.
But chief economist Laurence Boone pointed out that that still left a lasting $7trn shortfall in economic output.
The OECD raised its forecast for the UK this year by 1.4 percentage points but, at -10.1% this year, Britain nonetheless faces one of the biggest falls in economic output in the G20.
The only major country to see positive economic growth this year will be China, it predicted.
The Paris-based organisation also warned that a more severe second wave of the virus remained a major risk for both public health and the economy – though a recovery could be in prospect if that did not materialise.
It said: "If the threat from the coronavirus fades more quickly than expected, improved confidence could boost global activity significantly in 2021.
"However, a stronger resurgence of the virus, or more stringent containment measures, could cut 2-3 percentage points from global growth in 2021, with higher unemployment and a prolonged period of weak investment."
:: Subscribe to the Daily podcast on Apple Podcasts, Google Podcasts, Spotify, Spreaker
It pointed out that there was a strong correlation between those countries which imposed strict lockdowns and those which had seen the biggest falls in economic growth.
"With a few exceptions, those countries that saw the largest cutbacks in private consumption also experienced the greatest declines in GDP in the second quarter of 2020, highlighting that the drop in output was due largely to weaker household consumption," the report said.
British child caught up in Islamic State conflict rescued from Syria | World News
The UK has rescued a British child from Syria as part of efforts to help unaccompanied or orphaned minors caught up in the fallout from the conflict with Islamic State.
A repatriation team left Syria with the child on Tuesday, Sky News understands.
The rescue mission was led by Martin Longden, the UK's Syria envoy.
Further details about the child's identity cannot be reported for legal reasons.
Last year the Foreign Secretary Dominic Raab said the UK would take "the necessary and secure steps" to repatriate minors who are unaccompanied or whose parents have been killed.
"These are children who have experienced the worst horrors of war and bringing them home is the right thing to do," he said in a statement.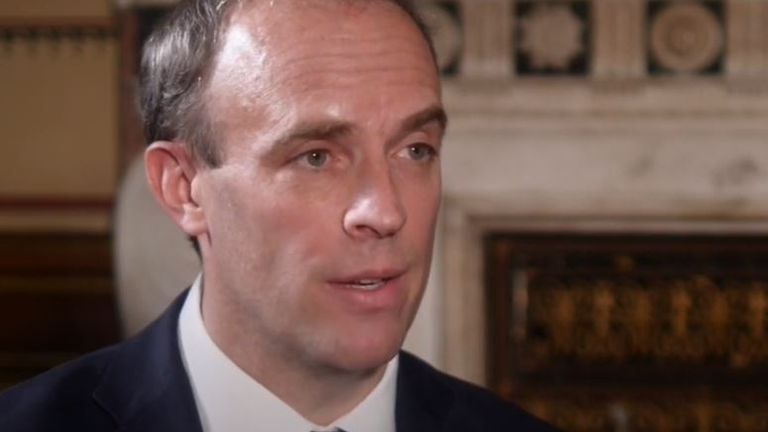 The UK has already brought home a small number of British children from northeast Syria where thousands of men, women and infants from dozens of different countries have been held in camps since the collapse of Islamic State's self-proclaimed caliphate.
It is understood that there are more British minors in these displacement camps.
Save the Children, a UK charity, said last year that as many as 60 British children might be stranded. But it is not clear how many of that number are on their own or how many are still with one or both parents.
The British government has so far resisted pressure to repatriate men and women – including suspected fighters – who travelled to Syria from the UK to join Islamic State but are now stuck in the camps or in crowded detention centres, guarded by Kurdish forces.
US President Donald Trump has long called on countries, including the UK, to take back their IS-linked nationals from Syria and prosecute or rehabilitate them back home.
It is a topic that might come up when Mr Raab meets with his US counterpart, Mike Pompeo, on Wednesday during a trip to Washington.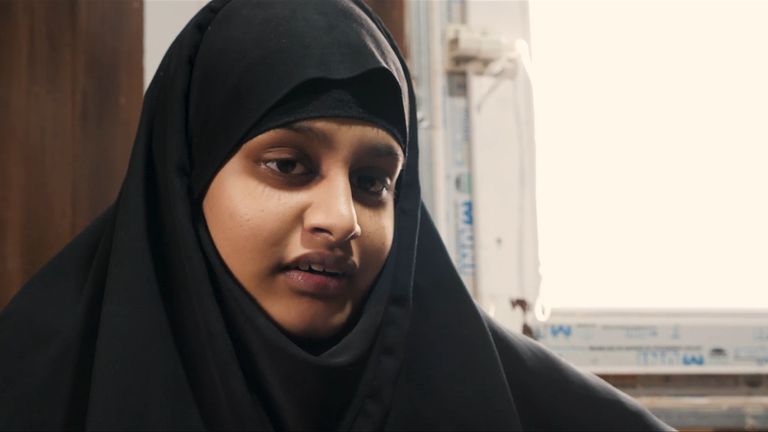 One of the most high-profile cases for the UK is of Shamima Begum, a London schoolgirl who joined Islamic State with two friends in 2015 when she was just 15.
She lived under IS rule before ending up last year at a displacement camp heavily pregnant, having already lost two other children. Her third child also died shortly after he was born.
Ms Begum's British citizenship was revoked – a decision that she is challenging in a legal battle that is due to be heard by the UK's highest court, the Supreme Court.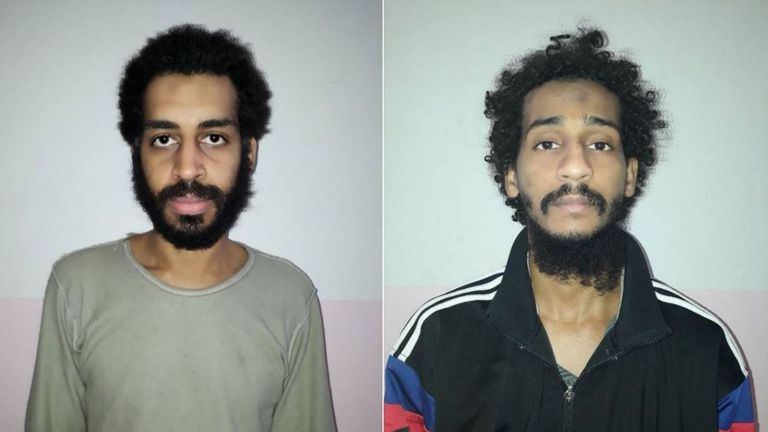 Another high-profile case is of two men from the UK who are accused of being part of an IS kidnap and hostage-killing group dubbed the Beatles.
The US is seeking to put Alexanda Kotey and El Shafee Elsheikh on trial. The men are currently being held by US forces in Iraq.