Ohio businessman, deported after 38 years in US, vows return
AMMAN, Jordan –  Amer Othman's life turned upside down in an instant.
The Ohio entrepreneur, who came to the United States 38 years ago and won praise for helping revive once-blighted downtown Youngstown, was arrested during what he thought was another check-in with immigration authorities. He was detained for two weeks and then deported to his native Jordan.
Othman's supporters in the U.S. view such treatment as a particularly egregious example of the Trump administration's ramped-up deportation campaign that potentially targets anyone lacking the right papers, including long-time residents with American spouses and children.
Recent cases include a Missouri college lecturer and a Connecticut couple running a nail salon who won last-minute reprieves through local politicians but remain at risk of expulsion.
Supporters of the crackdown say immigration rules must be enforced, regardless of family and community ties of those targeted.
Othman's battle to remain in the United States goes back to the mid-1990s, when immigration authorities refused to renew his green card, alleging his first marriage in 1980 had been fraudulent.
Othman denies the charge, noting that his ex-wife later retracted an initial statement she said was made under duress. A deportation order was issued in 2007, but Othman he didn't feel at immediate risk — until last summer — because of ongoing appeals.
Three weeks after his arrival in Jordan, the 57-year-old Othman still seems in shock.
Speaking at his sister's apartment in the capital, Amman, he said he'll fight to return to "my Youngstown."
He might sue the Immigration and Customs Enforcement agency, or ICE, which he said locked him up needlessly, treating him like a criminal. "What ICE has done is un-American," said Othman, whose second wife Fidaa and their four adult daughters are U.S. citizens.
"The American people are completely and absolutely different from that," Othman said. Tears welled up as he described wide community support, including from Rep. Tim Ryan, a Democrat, and Youngstown Mayor Jamael Tito Brown. "I love the American people. I love my community," he said.
Ryan was previously able to keep Othman in the country through private bills in Congress, the first submitted in 2013.
Othman's deportation marks the first time ICE acted against recommendations of the Judiciary Subcommittee on Immigration and Border Security to hold off on an expulsion while a case is being reviewed, Ryan said.
"Now, here we are with a new set of rules because of the Trump administration," he said.
Othman's lawyer, David Leopold, said the deportation was "beyond inexplicable." He accused the administration of "playing a numbers game, without any coherent strategy."
ICE did not respond to two emails requesting comment on the Othman case.
Dan Cadman, a former long-time immigration official and fellow at the Center for Immigration Studies, a group that advocates for more limits on immigration, said that "the answer in an orderly society cannot be to simply suspend or eliminate deportations."
"Justice is also due to the American people, not just to Mr. Othman and his family." he said. "At some point, the reckoning comes due and the bill must be paid. What is the purpose of having laws if they are to mean nothing?"
The Department of Homeland Security launched the crackdown a year ago, scrapping the Obama administration's instructions to limit deportations to public safety threats, convicted criminals and recent border crossers. This effectively made anyone without the proper papers vulnerable.
The shift is reflected in ICE statistics on deportations, including of those who have settled in the United States, or "internal removals," and those who recently crossed the border.
Internal removals increased from 65,332, or 27 percent of the total number of deportations, to 81,603, or 36 percent of the total, in a year. Within this category, deportations of those without a criminal record nearly tripled, from 5,104 to 13,744.
Othman, a descendant of Palestinian refugees from Jerusalem who fled to Jordan in the 1948 war over Israel's creation, said he arrived in California in 1979.
He briefly attended college, married a U.S. citizen in 1980, received a green card and divorced in 1982, he said. He moved to Youngstown, where he married Fidaa in 1988. The couple moved to Brazil for three years for business.
Upon his return to the U.S., he was told he had to apply for a new green card, but was ultimately turned down. In the meantime, he opened businesses in the Youngstown area.
In 2011, he opened the Downtown Circle, a convenience store and deli. Later, he added a bar and hookah bar, and bought another building in the area.
"Amer was the first private sector business guy to really put the flag in the ground in downtown," encouraging others, said Ryan.
Othman's legal troubles erupted anew in August when ICE told him he had 30 days to leave the country. His lawyer obtained an extension, and Othman walked out of the ICE office with a Jan. 7 departure deadline and an ankle bracelet to monitor his movements, he said.
Othman said he bought a plane ticket to Amman for Jan. 7, sold his home and taught his family how to run the businesses.
In early January, he held a news conference detailing the looming deadline. Amid widespread publicity, ICE told him later that day that the deadline was off and that he should instead report to ICE two weeks later. Elated, Othman thought he had won a reprieve.
On Jan. 16, he reported to the ICE office. To his shock, he was arrested and handcuffed. Feeling betrayed, he started a hunger strike.
Leopold said his client was locked up "like an animal for the sole purpose of publicly humiliating him before deportation."
In late January, Othman was driven to Cleveland airport for a flight to Chicago.
As his Amman-bound plane took off from Chicago, Othman looked at the city below, overwhelmed by mixed emotions.
"It was very sad for me to leave and just to know I have left my family behind me, my wife, my daughters, my businesses, my friends, my Youngstown," said Othman, who has since rented a furnished apartment in Amman and has been joined by his wife, who plans to travel back and forth.
"I thought I would never be back, even though in my mind, I'm going to fight as much as possible," he said.
__
Associated Press writers Dan Sewell in Cincinnati, Ohio, and Elliot Spagat in San Diego, California, contributed to this report.
India: Head of 'world's largest family' Ziona Chana dies – leaving behind 39 wives and 94 children | World News

A man said to be the head of the world's largest family has died in northeastern India.
Ziona Chana had 39 wives, 94 children and 33 grandchildren – all of whom lived together in a four-storey pink house with about 100 rooms in Baktawng in Mizoram state.
The 76-year-old was the leader of a local Christian sect, named Chana, founded by his father in 1942 and with a current membership of hundreds of families.
Ziona married his first wife when he was 17 and claimed he once married 10 women in a year.
They shared a dormitory near his private bedroom and locals said he liked to have seven or eight of them by his side at all times.
The chief minister of Mizoram confirmed his death on Twitter, saying the village of Baktawng had become a "major tourist attraction" because of the family.
With a total of 167 members, the family is the world's largest, according to local media, although this depends on whether you count Mr Chana's grandchildren.
In a 2011 interview with Reuters, Ziona said: "I am ready to expand my family and willing to go to any extent to marry.
"I have so many people to care for and look after, and I consider myself a lucky man."
Vladimir Putin: 'Where is the proof' Russia is waging a cyber war against the United States? | World News
Russian leader Vladimir Putin has denied claims his country is waging a cyber war against the United States.
In an exclusive interview with NBC News, the Russian president rebuffed accusations Russian hackers, or the government itself, is using technological warfare against America – as baseless.
He said claims his country was involved in cyber attacks had become "farcical", asking: "Where is the evidence? Where is the proof?"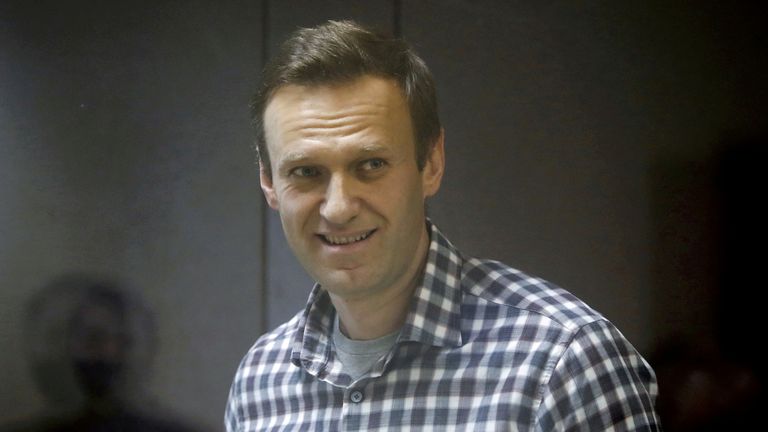 "We have been accused of all kinds of things: election interference, cyber attacks and so on and so forth. And not once, not one time did they bother to produce any kind of evidence or proof," he said.
Evidence has been put forward by US intelligence services of Russian hackers targeting the federal government and meddling in US elections.
Mr Putin also denied ordering the poisoning of Kremlin critic Alexei Navalny.
Pressed on whether he had any involvement, he said: "Look, such decisions in this country are not made by the president."
Russian intelligence services have been accused of poisoning Mr Navalny, who survived the incident but now remains in a Russian prison.
Asked whether the former opposition leader would make it out of prison alive, Mr Putin said: "He will not be treated any worse than anybody else."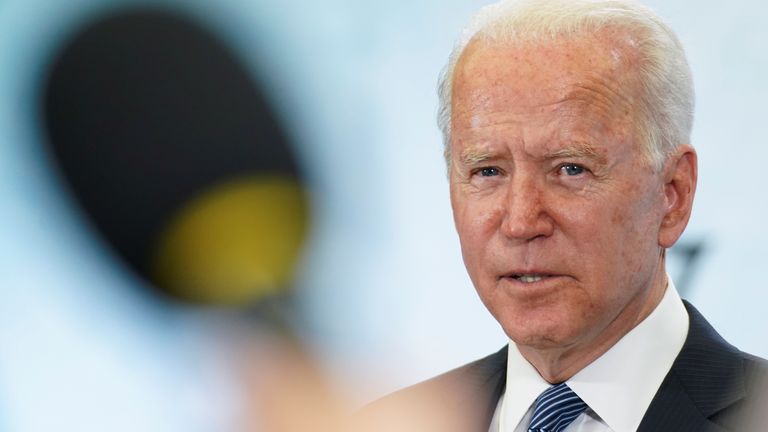 Mr Putin's comments come just two days before he and Joe Biden are due to sit down for talks in Geneva on Wednesday.
The US president will be fresh from his meeting with NATO leaders, who have signalled that Russia remains a security risk to Western allies.
In his interview with NBC, Mr Putin said Russia would be willing to engage with other countries including the US and would value "predictability and stability".
The Russian president has made no secret that he supported Mr Biden's predecessor Donald Trump, who he called "extraordinary" and "talented".
Mr Putin and Mr Biden have had somewhat more rocky relations, with the current US president agreeing when asked whether he thought the Russian president was a killer.
When this was put to Mr Putin, he replied: "Over my tenure, I've gotten used to attacks from all kinds of angles. And none of it surprises me."
Finke Desert Race crash: Spectator killed and two injured at Australian off-road event | World News

A man has died and two others have been injured after a car crashed into spectators during a race in Australia.
The car, which was taking part in the 285-mile (460km) Finke Desert Race, struck a group of people around 22 miles (35km) from the finish.
A 60-year-old man died at the scene.
A man in his 50s was seriously injured and taken to Alice Springs Hospital, while the driver, a woman in her 50s, suffered minor injuries, Northern Territory police confirmed.
Police have issued an appeal for information as they continue to investigate the circumstances.
Motorsport Australia issued a statement calling it "tragic news" and offering "sympathies to the families, friends and all those impacted".
The governing body also said it would begin its own investigation and provide counselling to all competitors, officials and people associated with the race.
The track is described on its website as having a "reputation for being one of the most difficult off-road courses in one of the most remote places in the world".
The two-day off-road, multi-terrain race for motorcycles, cars, buggies and quads through desert country between Alice Springs and the town of Aputula, also known as Finke, takes place every June.
The car section of the race has now been cancelled.