Mueller's Russia investigation: What to know
The investigation into Russian involvement in the 2016 presidential election continues – with Special Counsel Robert Mueller at its helm.
Mueller, 73, took over the federal government's probe into alleged collusion between President Trump's campaign and Russian officials in May 2017. Already, his investigation has led to charges for four U.S. citizens and indictments against more than a dozen Russian nationals.
Trump expressed willingness to testify under oath as part of Mueller's investigations and has repeatedly denied any "collusion" with Russians.
Why is Mueller overseeing the Russia investigation?
The Department of Justice announced the appointment of Mueller to oversee the federal investigation into Russia's alleged meddling in the 2016 election in May 2017.
The appointment came after a growing cry – mostly from Democrats – mounted for someone outside the Justice Department to handle the probe. Attorney General Jeff Sessions had already recused himself from the investigation. 
Mueller led the FBI through the Sept. 11 terrorist attacks and served under presidential administrations of both parties.
For the probe into the 2016 election, Mueller has the authority to prosecute any crimes uncovered during this investigation, and he was given wide authority to investigate whether Trump or his associates colluded with the Kremlin to win the White House.
Has anyone been charged?
In leading the probe, Mueller took over an ongoing investigation into Paul Manafort's financial dealings in Ukraine.
Manafort, Trump's former campaign chairman, and Richard Gates were indicted on Oct. 27, 2017 on 12 counts, including: conspiracy against the U.S., conspiracy to launder money, false statements and multiple counts of failure to file reports of foreign bank and financial accounts, a spokesperson for the Special Counsel's Office told Fox News.
Michael Flynn, the administration's short-lived national security adviser, was charged in December for lying to the FBI about certain conversations he had with a Russian ambassador. He pleaded guilty. 
Additionally, George Papadopoulos pleaded guilty in 2017 to one count of making false statements to investigating FBI agents, according to court documents. Papadopoulos was a foreign policy adviser for Trump's campaign.
Three Russian entities and 13 Russian nationals were indicted by a federal grand jury on Feb. 16 for allegedly interfering in the election. Mueller's case alleges those involved had a sophisticated plot to wage "information warfare" on the U.S.
However, the Justice Department said the actions did not have an impact on the outcome of the election. Deputy Attorney Gen. Rod Rosenstein said, "There is no allegation in this indictment that any American was a knowing participant in this illegal activity."
What is the controversy with Mueller's staff?
The Trump administration heavily criticized Mueller's investigation as several of his attorneys on staff donated to Democratic campaigns, including to Trump's 2016 rival, Hillary Clinton.
Additionally, two FBI officials – Peter Strzok and Lisa Page – are under fire for the anti-Trump text messages they exchanged during the election. Strzok was part of Mueller's team but was removed from the probe after the text messages were revealed.
What has Trump said about Mueller's investigation?
Trump has oftentimes dismissed the allegations that he colluded with Russia during his presidential election. He said he is "looking forward" to being questioned eventually under oath by Mueller.
He's said the allegations are a "fake story that is demeaning to all of us and most of all demeaning to our country and demeaning to our Constitution."
"I just hope the final determination is a truly honest one…"

– President Trump
"I just hope the final determination is a truly honest one, which is what the millions of people who gave us our big win in November deserve and what all Americans who want a better future want and deserve," Trump said at a rally in West Virginia last year.
The president also warned Mueller to stay within certain boundaries as he investigates.
Trump and Mueller have sent messages "back and forth," according to Trump's outside counsel. A spokesman for Mueller told Fox News that the messages have been "very professional."
Fox News' Madeline Farber and The Associated Press contributed to this report. 
Daniel Pearl murder: British-born man acquitted over journalist's killing to be released from Pakistan prison | World News
The Supreme Court in Pakistan has ordered the release of British-born Ahmed Omar Saeed Sheikh who was convicted, and later acquitted, over the beheading of a US journalist in 2002.
Mr Sheikh has been on death row since his initial conviction for Daniel Pearl's murder 19 years ago, but his lawyer argued that his client "should not have spent one day in jail".
Lawyer Mehmood A Sheikh added that the court also ordered the release of three other Pakistanis who had been sentenced to life behind bars for their part in Mr Pearl's kidnapping and murder.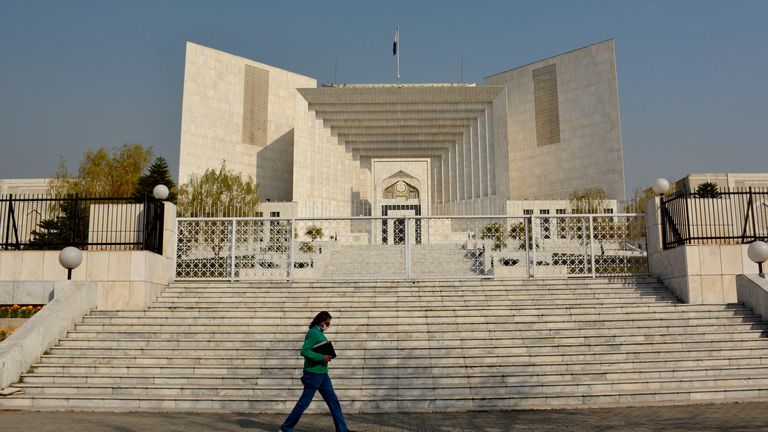 Mr Sheikh was formally acquitted of his involvement in April 2020.
The court also dismissed an appeal by the family of Mr Pearl and the Pakistani government over the acquittal of Mr Sheikh.
In statement released by their lawyer, Mr Pearl's family said: "Today's decision is a complete travesty of justice and the release of these killers puts in danger journalists everywhere and the people of Pakistan."
The country's three-judge Supreme Court ruled two to one in favour of upholding Mr Sheikh's acquittal and ordered his release, Pearl family lawyer Faisal Siddiqi said.
The US government has previously said it would demand that Mr Sheikh be extradited to the US to be tried there.
"We urge the US government to take all necessary actions under the law to correct this injustice. We also hope that the Pakistani authorities will take all necessary steps to rectify this travesty of justice," the Pearl family said.
Mr Siddiqi said that the only legal avenue left to pursue would be to ask for a review of the court's decision, but added that would be carried out by the same court that upheld the appeal, meaning "in practical terms" there is no further legal route in Pakistan.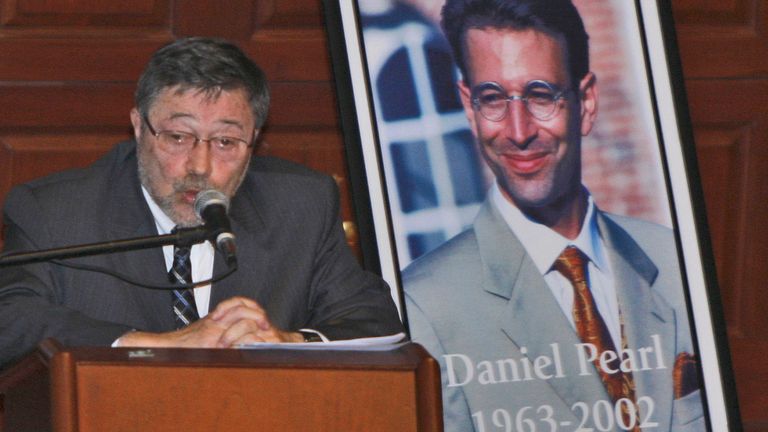 Mr Sheikh was convicted of helping to lure Mr Pearl to a meeting in the Pakistani city of Karachi before the journalist was kidnapped.
Mr Pearl had been looking in to the link between Pakistani militants and Richard C Reid – the "shoe bomber", who tried to blow up a flight between Paris and Miami with explosives in his shoes.
He went missing on 23 January, with his body being found in a shallow grave shortly after a video of his beheading was sent to the US consulate in Karachi.
Kate Moss and daughter Lila star in Paris catwalk show together | Ents & Arts News
She is one of the most famous supermodels in the world, and in recent years her daughter has been following in her catwalk footsteps.
So it was inevitable that British star Kate Moss and teenager Lila would one day walk the same runway.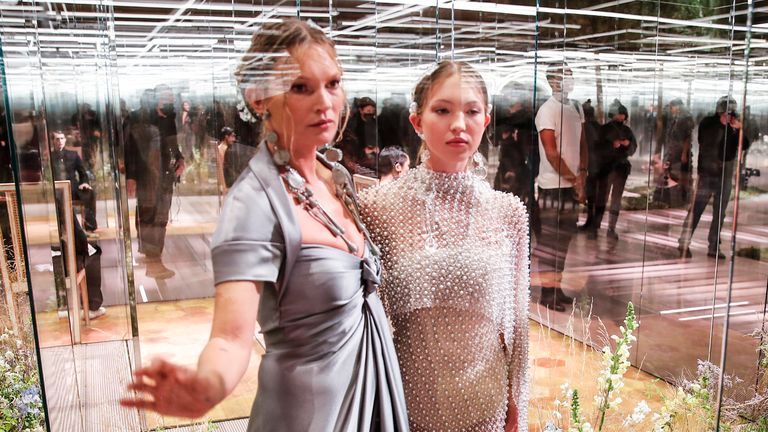 Modelling for the Fendi spring/summer show in Paris on Wednesday, the mother-daughter pair were the stars of the show.
In 2016, they appeared on the cover of Vogue together, but this is believed to be the first time they have appeared on the same catwalk.
Lila, 18, whose father is Kate's ex-partner Jefferson Hack, was pictured wearing a beaded caped dress, while Kate, 47, wore a silver satin dress.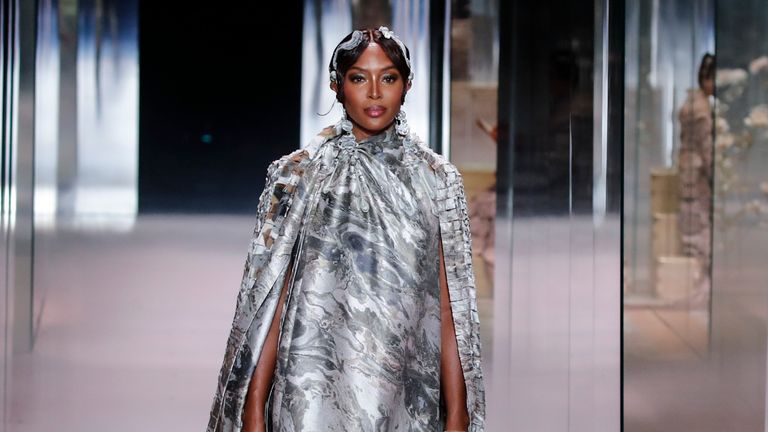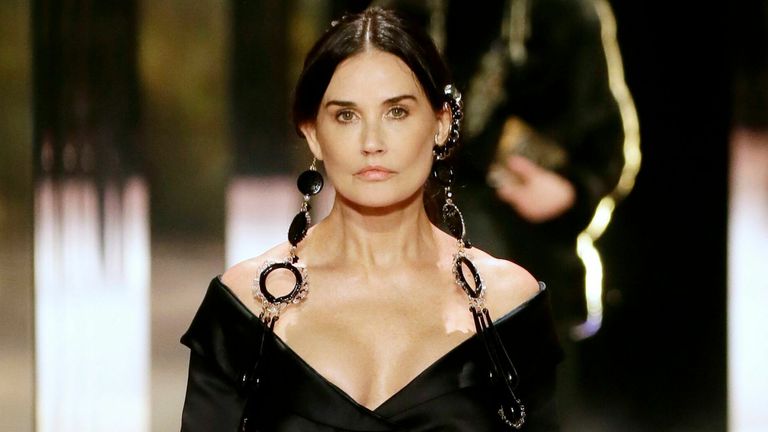 Several other high profile stars and supermodels – including Naomi Campbell – also featured in the show, which featured clothing by designer Kim Jones.
Actress Demi Moore was dressed in a dramatic black top, trousers and long headpiece as she took to the Fendi runway.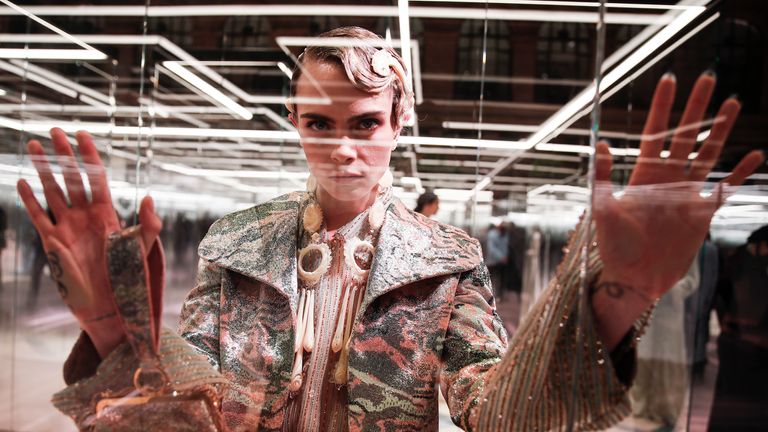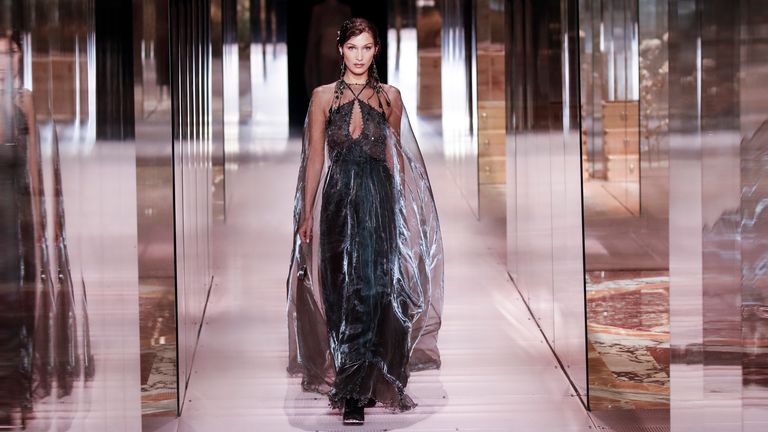 Cara Delevingne walked the catwalk wearing a camouflage suit, while Bella Hadid wore a black gown underneath a cape.
Moss's fellow 1990s supermodel Campbell, 50, wore a long metallic dress and headpiece for her appearance.
COVID-19: South African coronavirus variant 'between 20 and 200%' more infectious than original | World News
The KwaZulu-Natal Research Innovation and Sequencing Platform does not exactly trip off the tongue.
That's probably why the people who work there, along with sister-organisation the Africa Health Research Institute (AHRI), call it KRISP.
And the researchers at KRISP, led by Professor Tulio de Oliveira, have done some really important work in the last few months.
The identification of the so-called South African variant of COVID-19, a hardy and more infectious strain of coronavirus, was done in a congested KRISP laboratory tucked away on the ground floor.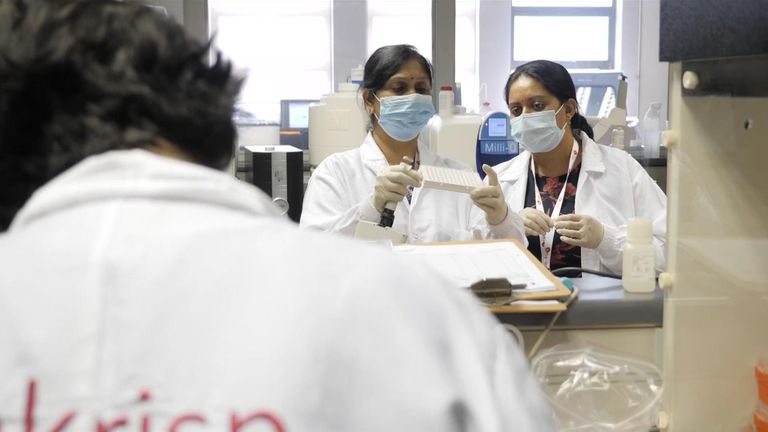 It was a difficult moment for members of the team to describe – a brilliant piece of detective work that revealed a dangerous new episode in the pandemic.
Professor de Oliveira told me how it happened. "We got very busy in the middle and end of November," he explained.
Clinical staff at one of main hospitals in Nelson Mandela Bay were seeing a very unusual increase of new cases.
"They were convinced that there was probably something different about the virus so we answered their call very quickly," Prof de Oliveira added.
By extracting the genetic material from the variant, which they call 501YV2, and tracking the way it was spreading around the country, the team at KRISP was able to determine that it was anywhere between 20 to 200% more infectious that the original.
In an equally disturbing finding, their partners at AHRI discovered that antibodies developed by people in response to the original strain of COVID-19 are "much less able" to neutralise the South African variant.
It raises the prospect that people who have already had coronavirus could get it again.
Prof de Oliveira told me that his team had seen "multiple samples" of this viral re-infection.
The genomic surveillance performed at KRISP has been utilised in neighbouring states, with the South African variant identified in countries including Botswana, Zimbabwe, Zambia, Namibia and Malawi.
"In Zambia, the last 23 genomes that have been done, 22 of those were the 501YV2 variant," the professor said.
"We have just finished analysing samples from Mozambique and informed the minister of health about the lineages that are circulating in the country. I believe today he will go to the public to announce (the results)."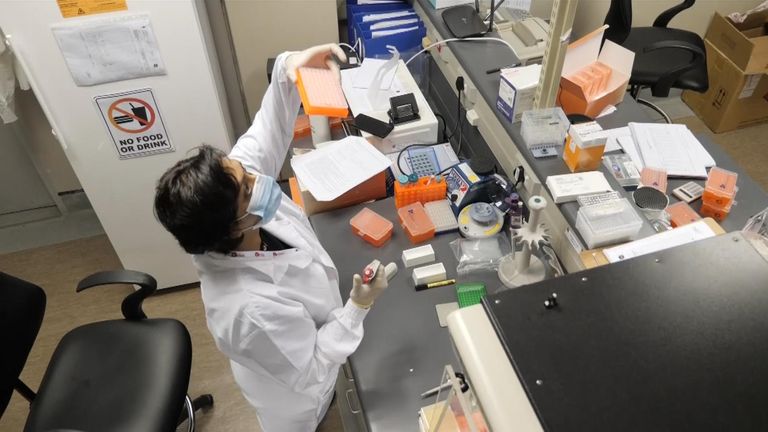 Prof de Oliveira would not give me advance notice of their findings but it seems inevitable that 501YV2 has indeed been identified in Mozambique.
This research will concern people – and politicians – right across the continent.
South Africa, which boasts relatively modern infrastructure, has struggled to deal with this now dominant variant of COVID-19.
At the peak of the country's second wave in early January, more than 20,000 people were being infected every day.
Hospitals and clinics faced chronic shortages of staff, beds and critical supplies like oxygen.
In other parts of Africa, people are largely on their own.
I asked KRISP's Dr Richard Lessells, an infectious diseases specialist, whether the institute has pushed a proverbial alarm bell by identifying the variant and describing many of its characteristics.
"Yes, we are certainly trying to push the alarm bell and trying to make this point that we need help," he said.
"We need help in South Africa (and) in the region and we need people to understand that this is a global pandemic and that if we leave Africa and African countries to try and deal with this themselves we are going to have a big problem."