Mueller's Russia investigation: What to know
The investigation into Russian involvement in the 2016 presidential election continues – with Special Counsel Robert Mueller at its helm.
Mueller, 73, took over the federal government's probe into alleged collusion between President Trump's campaign and Russian officials in May 2017. Already, his investigation has led to charges for four U.S. citizens and indictments against more than a dozen Russian nationals.
Trump expressed willingness to testify under oath as part of Mueller's investigations and has repeatedly denied any "collusion" with Russians.
Why is Mueller overseeing the Russia investigation?
The Department of Justice announced the appointment of Mueller to oversee the federal investigation into Russia's alleged meddling in the 2016 election in May 2017.
The appointment came after a growing cry – mostly from Democrats – mounted for someone outside the Justice Department to handle the probe. Attorney General Jeff Sessions had already recused himself from the investigation. 
Mueller led the FBI through the Sept. 11 terrorist attacks and served under presidential administrations of both parties.
For the probe into the 2016 election, Mueller has the authority to prosecute any crimes uncovered during this investigation, and he was given wide authority to investigate whether Trump or his associates colluded with the Kremlin to win the White House.
Has anyone been charged?
In leading the probe, Mueller took over an ongoing investigation into Paul Manafort's financial dealings in Ukraine.
Manafort, Trump's former campaign chairman, and Richard Gates were indicted on Oct. 27, 2017 on 12 counts, including: conspiracy against the U.S., conspiracy to launder money, false statements and multiple counts of failure to file reports of foreign bank and financial accounts, a spokesperson for the Special Counsel's Office told Fox News.
Michael Flynn, the administration's short-lived national security adviser, was charged in December for lying to the FBI about certain conversations he had with a Russian ambassador. He pleaded guilty. 
Additionally, George Papadopoulos pleaded guilty in 2017 to one count of making false statements to investigating FBI agents, according to court documents. Papadopoulos was a foreign policy adviser for Trump's campaign.
Three Russian entities and 13 Russian nationals were indicted by a federal grand jury on Feb. 16 for allegedly interfering in the election. Mueller's case alleges those involved had a sophisticated plot to wage "information warfare" on the U.S.
However, the Justice Department said the actions did not have an impact on the outcome of the election. Deputy Attorney Gen. Rod Rosenstein said, "There is no allegation in this indictment that any American was a knowing participant in this illegal activity."
What is the controversy with Mueller's staff?
The Trump administration heavily criticized Mueller's investigation as several of his attorneys on staff donated to Democratic campaigns, including to Trump's 2016 rival, Hillary Clinton.
Additionally, two FBI officials – Peter Strzok and Lisa Page – are under fire for the anti-Trump text messages they exchanged during the election. Strzok was part of Mueller's team but was removed from the probe after the text messages were revealed.
What has Trump said about Mueller's investigation?
Trump has oftentimes dismissed the allegations that he colluded with Russia during his presidential election. He said he is "looking forward" to being questioned eventually under oath by Mueller.
He's said the allegations are a "fake story that is demeaning to all of us and most of all demeaning to our country and demeaning to our Constitution."
"I just hope the final determination is a truly honest one…"

– President Trump
"I just hope the final determination is a truly honest one, which is what the millions of people who gave us our big win in November deserve and what all Americans who want a better future want and deserve," Trump said at a rally in West Virginia last year.
The president also warned Mueller to stay within certain boundaries as he investigates.
Trump and Mueller have sent messages "back and forth," according to Trump's outside counsel. A spokesman for Mueller told Fox News that the messages have been "very professional."
Fox News' Madeline Farber and The Associated Press contributed to this report. 
House Republicans divided over Capitol riot committee
IE 11 is not supported. For an optimal experience visit our site on another browser.
Rep. Adam Kinzinger became the second Republican to join the select committee hearing on the January 6th Capitol attack alongside Rep. Liz Cheney. House Minority Leader Kevin McCarthy — who pulled all five of his picks after Speaker Nancy Pelosi rejected two — said they were "Pelosi Republicans."July 26, 2021
Former U.S. Senator Barbara Boxer assaulted, robbed in California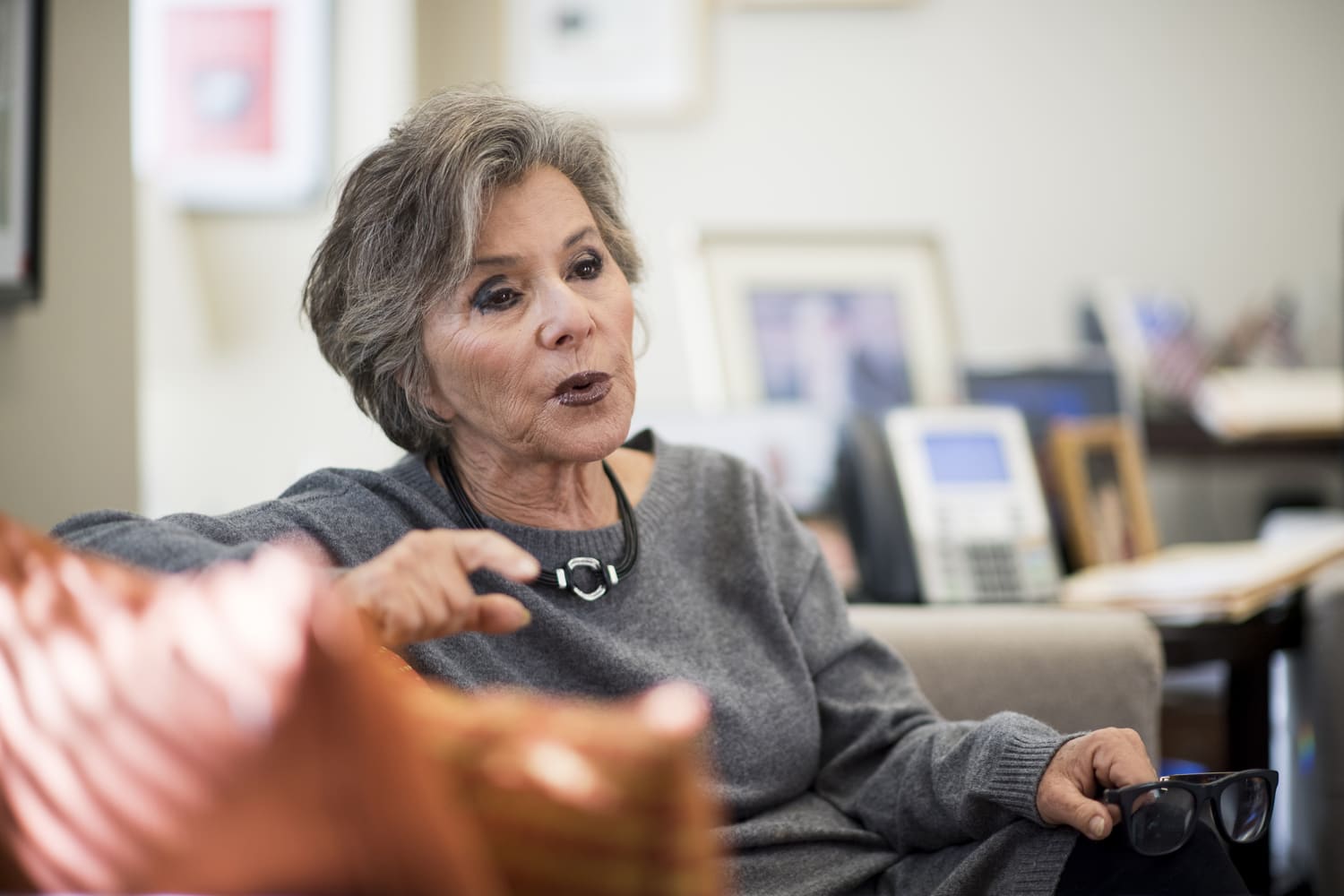 Former U.S. Sen. Barbara Boxer was shoved from behind and robbed of her cellphone in Oakland on Monday, a message from her Twitter account said.
Boxer, 80, was assaulted in the Jack London Square neighborhood.
"The assailant pushed her in the back, stole her cell phone and jumped in a waiting car. She is thankful that she was not seriously injured," the message read.
Oakland police said a strong-arm robbery that occurred on Third Street around 1:15 p.m. is under investigation, but police in a statement did not identify the victim.
Jack London Square — on Oakland's south waterfront, next to Alameda — is an entertainment district about 6 miles from the Oakland Athletics' ballpark.
Boxer, a Democrat, was a U.S. representative for 10 years and then a senator for 24 years, representing California.
Boxer was first elected as a U.S. representative in 1982. She was elected to the Senate in 1992.
She did not seek re-election in 2016.
Woman waving Trump flag drives onto Minn. Capitol grounds, disrupting news conference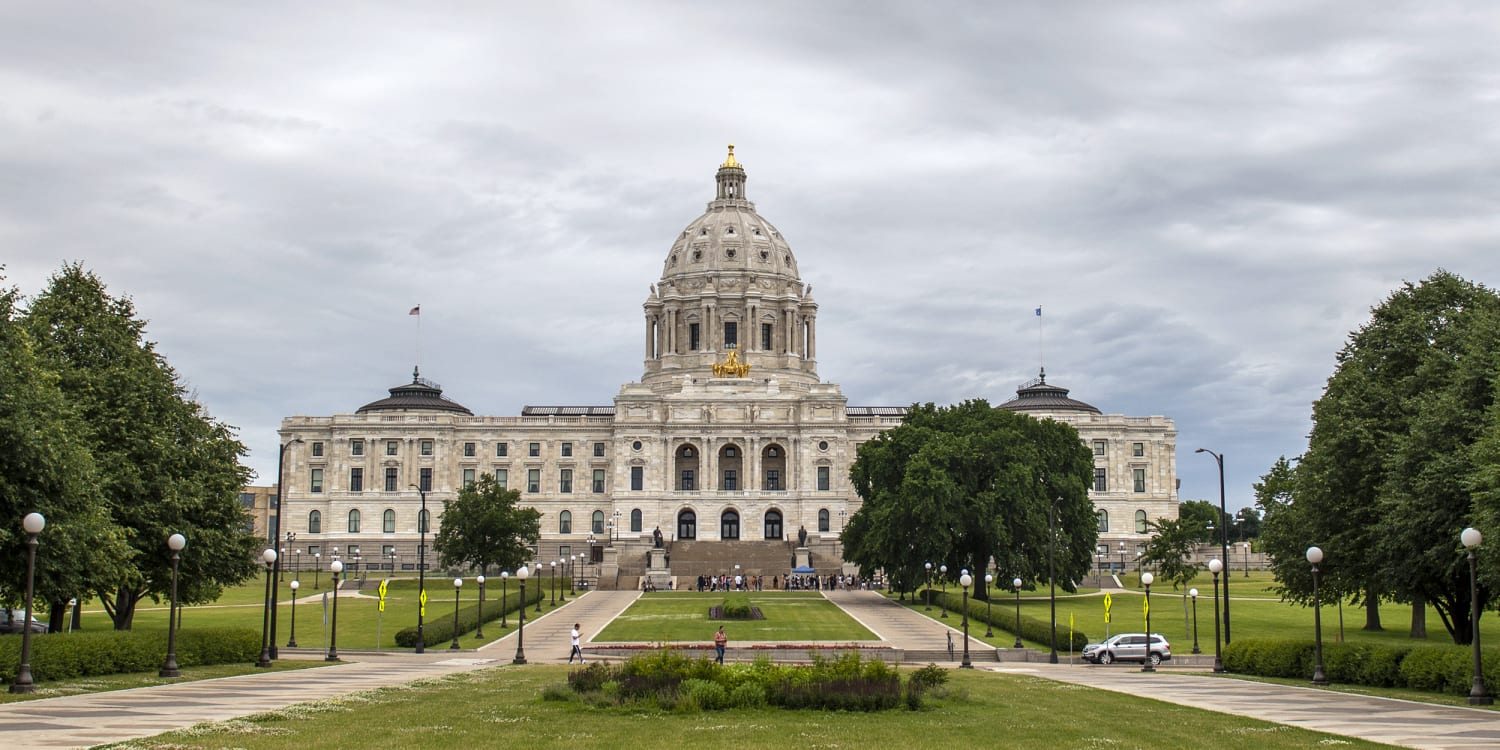 WASHINGTON — A woman waving a Trump flag drove her sport utility vehicle onto Minnesota State Capitol grounds Monday, disrupting a news conference being held by embattled Democratic state Rep. John Thompson.
The woman, Tammi Jeka, 52, fled across the Capitol's south lawn in her SUV before being stopped by state troopers, according to Bruce Gordon, communications director for the Minnesota Department of Public Safety, in a statement to NBC News.
Jeka drove her vehicle on the sidewalk during Thompson's news conference that was being held on the steps of the Capitol. Troopers talked to Jeka and told her leave the area and drive to the roadway so she could be cited. Jeka instead drove on the lawn before driving to the street, said Gordon.
The two troopers were able to take the vehicle's keys, police said. Jeka exited the vehicle on her own, was taken into custody and transported to a hospital where she is being evaluated.
The State Patrol plans to forward the case to the Saint Paul city attorney for consideration of charges, including reckless driving, said Gordon. Jeka could not be reached for comment.
Thompson was holding a press conference with supporters to address calls for his resignation after past allegations of domestic violence surfaced following a recent traffic stop, saying he would not step down.
Thompson did not immediately respond to NBC News' request for comment. In a Facebook post earlier this month, his attorney, Jordan Kushner, said Thompson "challenges the authenticity of the police reports that have been circulated to the press" and "categorically" denies the allegations, which were first reported by the Fox affiliate KMSP.