Mob in India kills men accused of rape and murder of five-year-old girl

A mob of up to 1,000 people has beaten to death two suspects following the rape and murder of a five-year-old girl in India, police say.
The men were reportedly dragged from the police station where they were being held in the remote northeast.
Apur Bitin, an officer in the Arunachal Pradesh town of Tezu, said more than 15 members of the force were injured by the angry group, which heavily outnumbered police.
Prior to the lynching, local media had named the suspected perpetrators and relayed details of the crime.
They reported that the girl's decapitated body had been found in a tea garden nearly a week after she went missing on 12 February.
Following the arrests of the suspects, the group reportedly demanded the men be handed over by police before dragging them from the police lock-up and attacking them on Monday.
The incident awakened memories of violence in the bordering state of Nagaland, where in 2015 a man suspected of rape was stripped naked, dragged through the streets and beaten, before being hanged by a mob.
Some at the time blamed xenophobia for the flare-up of vigilante violence and 42 people were charged in connection with the lynching.
In the northern state of Himachal Pradesh, the rape and murder of a teenage girl was followed by a suspect being killed in custody in 2017, while in nearby Haryana, the gang rape of two schoolgirls created shockwaves last month.
Arunachal Pradesh's top elected official, Pema Khandu, has ordered a magistrate to investigate.
Essex lorry deaths: People smuggling gang jailed for killing 39 Vietnamese migrants | UK News
The main members of a people smuggling gang have been given long jail sentences after 39 Vietnamese illegal immigrants suffocated in the back of their lorry.
Defence lawyers had argued that none of the smugglers had known there were so many men, women and children crammed into the sealed trailer.
The victims died when they ran out of air in temperatures of up to 38.5C (101F), as the trailer was shipped from Belgium to Purfleet docks, Essex, in October 2019.
Victims treated as a 'commodity'

Essex lorry deaths: What happened?

Two of the gang had admitted 39 manslaughter charges, while two more had been convicted of the same crimes after a 10-week trial late last year.
Haulier Ronan Hughes, 41, from Ireland, was a ringleader who supplied lorries and drivers over 18 months and was paid £3,000 for each migrant who arrived safely.
He admitted manslaughter and people smuggling and was jailed for 20 years.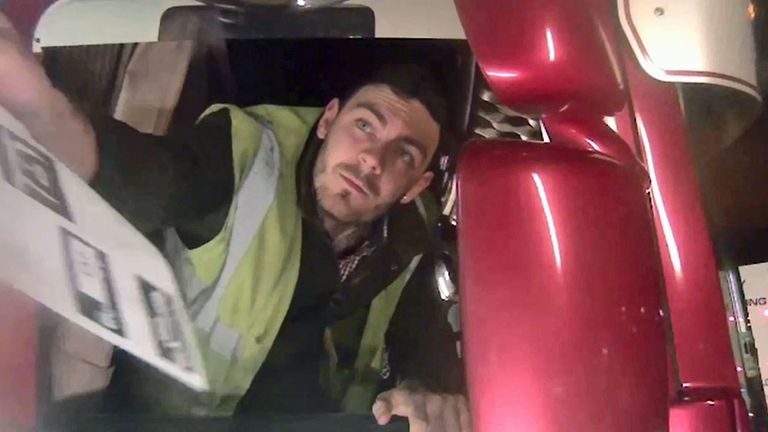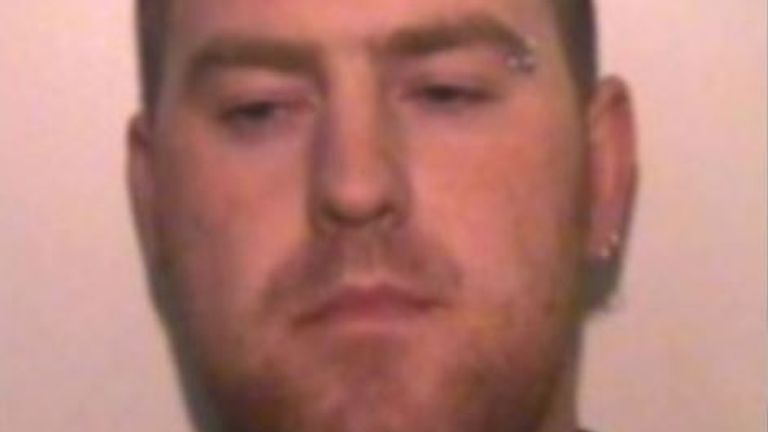 His lawyer said he usually smuggled 25 migrants in one operation and did not know there were 39 in the doomed trailer until it was too late to save them.
He had sent lorry driver Maurice Robinson, who collected the trailer at Purfleet, a Snapchat message reading: "Give them air quickly, don't let them out."
Robinson, 26, said he thought there were no more than 20 inside.
He opened the doors and discovered the bodies, but it took him 23 minutes to call for an ambulance.
The driver's lawyer said he was "criminally unsophisticated" and did not appreciate the risks involved.
Robinson, from Northern Ireland, had admitted manslaughter and people smuggling. He was jailed for 13 years and four months.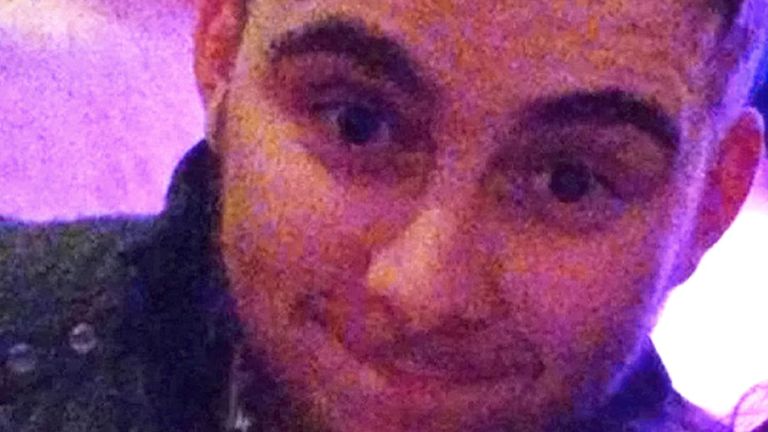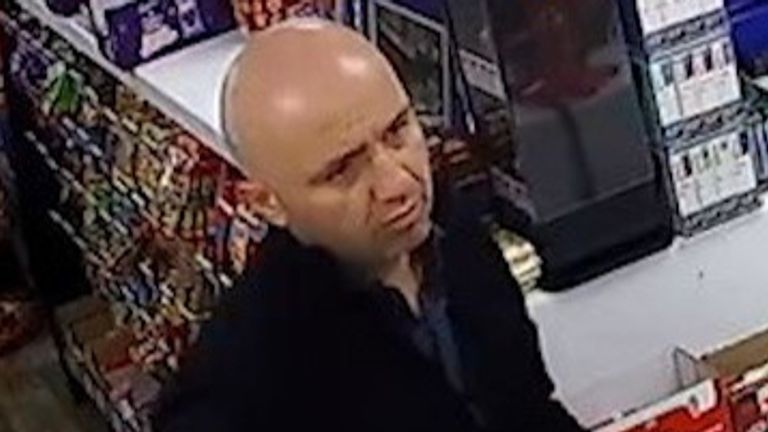 Another lorry driver, Eamonn Harrison, 24, had picked up the migrants in northern France and driven them to the Belgian port of Zeebrugge, where he delivered the trailer for the ferry ride to Essex.
He had denied manslaughter and people smuggling and claimed during his Old Bailey trial that he thought he was smuggling stolen lorry parts.
He claimed he was told to park up and hide when the migrants were loaded into his trailer and had no idea how many were on board.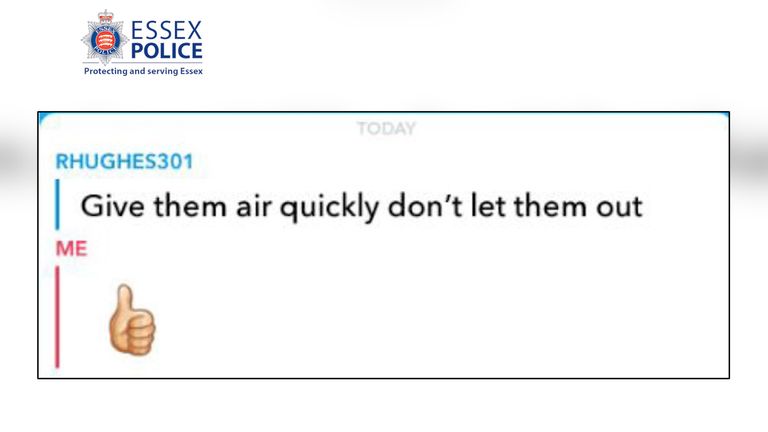 His lawyer described him as "a somewhat inadequate young man" who had followed orders and would bear responsibility for the rest of his life.
Harrison, from Northern Ireland, was convicted of manslaughter and people smuggling and jailed for 18 years.
Moment lorry driver found dead migrants

police arrive at lorry filled with bodies

Gheorghe Nica, 43, had supplied cars and drivers to transfer migrants from the lorries to a safe house in south London.
He had denied manslaughter, but admitted being involved in previous smuggling operations and was jailed for 27 years.
Subscribe to the Daily podcast on Apple Podcasts, Google Podcasts, Spotify, Spreaker
Nica's lawyer said he did not know how many migrants were in the trailer and suggested haulier Ronan Hughes was more of a ringleader than he was.
Prosecutor Jonathan Polnay told the judge at an earlier hearing that both Hughes and Nica were leading figures in the smuggling operation, but added: "Whether or not the full picture will ever be known – was it a strictly hierarchical organisation with people based in different countries, or was it different organised criminals working in a chain? – is not clear."
Three others connected to the crime – lorry driver Christopher Kennedy, 24, from County Armagh, Alexandru-Ovidiu Hanga, 28, from Essex, and Valentin Calota, 38, from Birmingham – were jailed for seven years, three years, and four-and-a-half years respectively.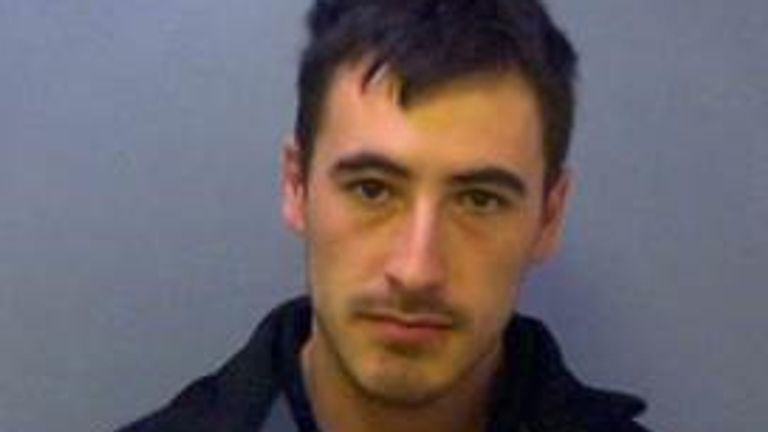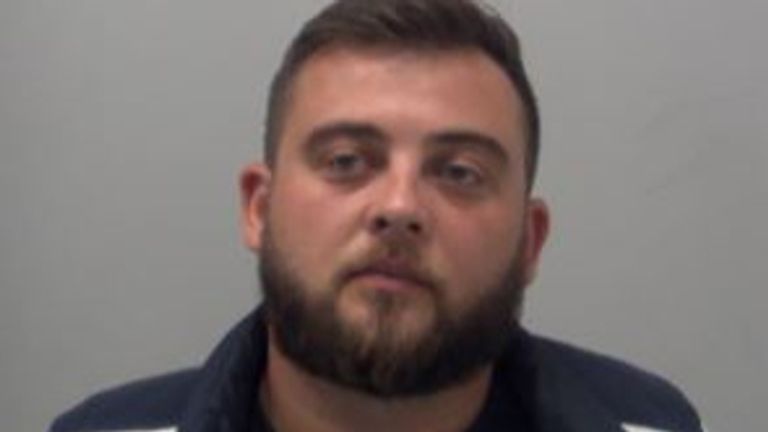 In total, seven men were sentenced to more than 92 years in prison.
Judge Mr Justice Sweeney said the migrants died "what must have been an excruciatingly painful death" after the temperature in the container approached 40 degrees Celsius (104F) while it was at sea.
He told the Old Bailey he had "no doubt" the "conspiracy was a sophisticated, long-running, and profitable one to smuggle mainly Vietnamese migrants across the channel".
The judge added that the operation "amounted to professional, organised crime, largely using unregistered phones, committed for a profit motive, which significantly undermined the United Kingdom's attempts to regulate and control immigration".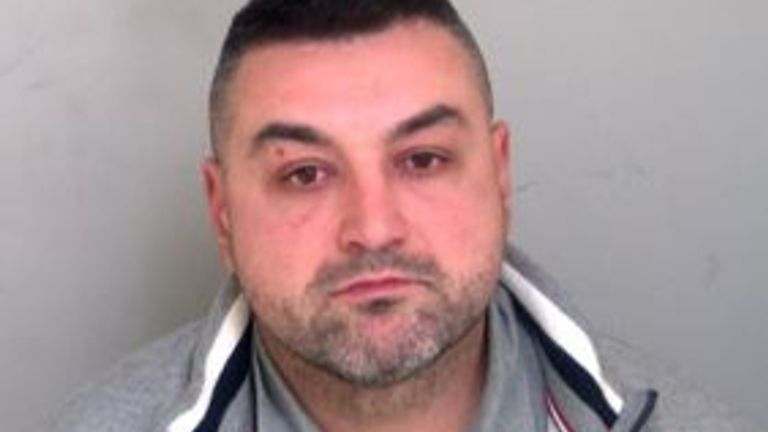 Ben-Julian Harrington, chief constable of Essex Police, said it had been the biggest investigation in the force's history.
"Every person in that trailer had left behind a family," Mr Harrington said. "They had been promised safe passage to our shores and they were lied to. They were left to die, all because of the greed of the men who have been sentenced today."
He added that the families had "put their trust in us to deliver justice".
"I promised them that we would, and my teams have done just that," Mr Harrington said.
Eurostar: France vows financial support to 'maintain this strategic link' with UK | Business News
French authorities have said they are ready to give financial support to the struggling Eurostar.
The country's junior transport minister, Jean-Baptiste Djebbari, told a parliamentary hearing in Paris he was talking with the UK government about ensuring the cross-Channel train operator survives the coronavirus pandemic.
He said the French state would be "at Eurostar's side in order to maintain this strategic link between our two countries".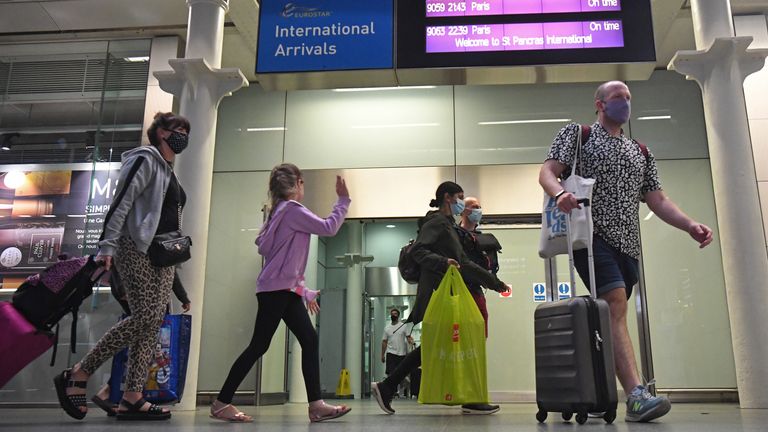 Support will be given "based on our involvement in Eurostar, so that we can financially sustain its business model", he added.
Eurostar is 55% owned by French state rail company SNCF and the UK government sold its 40% stake to private companies in 2015.
The train operator has suffered from COVID-19 restrictions and a fall in demand for travel, much like the aviation sector, yet its plight has not gained as much attention.
The number of passengers has fallen by 95% and it now runs just one daily train in each direction between London and Paris, and between London and Amsterdam via Brussels.
Before the pandemic its fleet of 27 trains ran more than 50 daily services.
In November Eurostar said it was "fighting for its survival" as it called for assistance similar to that given to airlines to help weather the coronavirus storm.
It said at the time: "Eurostar has been left fighting for its survival against a 95% drop in demand, whilst aviation has received over £1.8 billion in support through loans, tax deferrals and financing.
"We would ask this scheme to be extended to include international rail services, and more generally for the government to incorporate high-speed rail in its support for the travel sector, and in doing so help protect the green gateway to Europe."
On Wednesday, Commons Transport Select Committee chairman and Tory MP Huw Merriman urged the UK and French governments to support the business, adding: "We simply cannot afford to lose Eurostar (as it is) unique in offering an environmentally friendly, direct connection to mainland Europe".
The Department for Transport has said it has been in "engaging extensively with Eurostar on a regular basis".
Donald Trump: Impeachment trial set to start next week | US News
The impeachment trial of former president Donald Trump will be triggered next week, US Democrats have said.
Articles of impeachment are to sent to the US Senate by House Speaker Nancy Pelosi on Monday, meaning the upper house of US law-making can launch formal proceedings against Mr Trump on a charge of insurrection over the Capitol riots earlier in the month.
Chuck Schumer, the new Senate majority leader, announced the move on Friday, confirming: "There will be a trial."
Donald Trump's presidency in 6 minutes

Mr Trump was the first president to be impeached by the House of Representatives twice and will be the first to face a trial after his term in office.
If found guilty by the Senate, which is now controlled by the Democrats, Mr Trump will be unable to run for political office again and could lose access to other benefits – such as his pension and his travel allowance.
The leader of the Republicans in the Senate, Mitch McConnell, had previously said that the trial should be pushed back by a couple of weeks, to allow the former president to prepare his case.
He said: "Senate Republicans are strongly united behind the principle that the institution of the Senate, the office of the presidency, and former President Trump himself all deserve a full and fair process that respects his rights and the serious factual, legal, and constitutional questions at stake."
However, House Democrats have suggested that a full reckoning should take place sooner rather than later, in order to allow the country, congress and Joe Biden to move forward.
Donald Trump, who left office earlier this week, was impeached for a second time, after being accused of triggering the attack on the US Capitol in Washington DC on 6 January.
Subscribe to the Daily podcast on Apple Podcasts, Google Podcasts, Spotify, Spreaker
He told supporters at a rally to "fight like hell" against the ratification of the election results that was taking place in the building at the time.
After that, a mob of thousands of people marched down to the US Capitol, with many of them storming the building.
Five people, including a Capitol police officer, died in the riots.