Minnesota's $5 billion case over 3M chemicals heads to trial
MINNEAPOLIS –  Minnesota officials will soon try to convince a jury that manufacturer 3M Co. should pay the state $5 billion to help clean up environmental damage that the state alleges was caused by pollutants the company dumped for decades.
The long-awaited trial begins Tuesday in Minneapolis. Experts say it could have wide-reaching implications if the state succeeds, in part because 3M and other companies legally dumped the chemicals for years in and outside Minnesota.
The case focuses on the company's disposal of chemicals once used to make Scotchgard fabric protector and other products. The company denies it did anything wrong or illegal.
The state alleges the chemicals damaged Minnesota's natural resources, including more than 100 miles of the Mississippi River, and contaminated drinking water, harmed wildlife and posed a threat to human health.
Here are some key details about the fight:
WHAT THE CASE IS ABOUT
The lawsuit focuses on 3M's disposal of perfluorochemicals, or PFCs, and their compounds. The company, which is based in Maplewood, Minnesota, began producing PFCs in the 1950s and legally disposed of them in landfills for decades. Along with Scotchgard, the chemicals were used in fire retardants, paints, nonstick cookware and other products.
The company stopped making PFCs in 2002 after negotiating with the Environmental Protection Agency, which said the chemicals could pose long-term risks to human health and the environment. But in 2004, trace amounts of the chemicals were found in groundwater near one of 3M's dumping sites east of St. Paul. The state and 3M reached a deal three years later requiring the company to spend millions to clean up landfills and provide clean drinking water to affected communities.
But it wasn't until 2010 that the state filed a lawsuit, alleging 3M researched PFCs and knew the chemicals were getting into the environment and posing a threat to human health. After years of delays, jury selection for a trial in state court is set to start this week.
The company has denied it did anything wrong, insisting it was acting legally at the time. In a statement last week, the company said: "3M believes that when we have an opportunity to share all the facts, discuss the science, and present the details of our position to the jury, people will conclude that the company acted responsibly."
___
WHY IT MATTERS
Low levels of PFCs have been found in the environment, humans and wildlife across the globe. At least two dozen lawsuits related to PFCs have been filed against 3M around the country, including one filed last week in Massachusetts over water contamination blamed on firefighting foam.
Experts say the outcome of Minnesota's case won't set a nationwide legal precedent for the other cases because the decision would only be applied in Minnesota. But they say there could be a ripple effect and attorneys are watching closely.
David Andrews is a senior scientist at Environmental Working Group, a nonprofit that conducts research to protect health and the environment. He said the case's impact would be huge if Minnesota wins and 3M is held accountable.
"The impacts would be enormous just because of the extent of contamination nationwide and how much work still needs to be done to really clean up the mess," Andrews told The Associated Press.
The company said it has already spent about $100 million on remediation and other projects just in Minnesota to reduce the presence of the chemicals in the environment. The company argues that levels of the chemicals in the environment and in the human body are declining.
___
WHAT TO EXPECT AT TRIAL
The trial is scheduled to begin Tuesday in Hennepin County District Court in Minneapolis. It's expected to last four to six weeks.
One key issue will be whether 3M's disposal of the chemicals has increased the rate of certain health issues, including cancer. A state expert is expected to testify that the pollution increased rates of cancer, low birth-weight babies and premature births in affected areas. But the Minnesota Department of Health has found no increase in such rates.
The company says there's no evidence the chemicals have impacted human health.
___
PROBLEMS ELSEWHERE
Since the Minnesota lawsuit was first filed back in 2010, concerns over PFCs have grown. In 2016, the EPA drastically reduced the recommended maximum levels of PFC concentrations for drinking water. As a result, about 15 million people learned their drinking water wasn't considered safe for long-term consumption. According to 3M, those recommendations are cautionary.
The Minneapolis Star Tribune reported that the EPA's advisory sent communities nationwide scrambling to install technology to treat water. Some of those communities have sued, and some are investigating to determine who or what produced the PFCs in their water, and what, if any, long-term effects they might face due to continued exposure.
Manuel Neuer: Footballer who wore rainbow armband during Euro 2020 games won't face disciplinary action | World News

German footballer Manuel Neuer will not face disciplinary action for wearing a rainbow armband during his Euro 2020 games.
UEFA has said there is no case to answer, adding that the Bayern Munich goalkeeper was "promoting a good cause".
Neuer, 35, has worn the armband for games against France and Portugal, to show his support for the LGBTQ+ community during Pride Month.
But the sport's European governing body has been investigating whether his actions could be seen as a political statement, which is not allowed.
A spokesperson said: "UEFA looked into the armband worn by the player in question and, considering that it was promoting a good cause, ie diversity, the team will not face disciplinary proceedings."
The German Football Association said on Twitter that it had also received a letter from UEFA confirming the matter was closed.
They wrote: "UEFA have today shared with the DFB that they have stopped the review of the rainbow captain's armband worn by Manuel Neuer.
"In a letter, the armband has been assessed as a team symbol for diversity and thus for a 'good cause'."
The association has previously said Neuer wears the rainbow-armband as a symbol of "the whole team's clear commitment to diversity, openness, tolerance and against hatred and exclusion".
Tony Dell: The Australian cricketer who fought in Vietnam – and struggled for decades with the horrors of war | US News
Tony Dell was in his mid-60s, estranged from his wife and children and living in his mother's garage when he realised his life had reached rock bottom.
For a man who had played Test cricket for his country and created a successful advertising business, it represented a dizzying and dramatic decline.
It took a chance meeting to lead Dell to a moment of discovery, and a remarkable journey on the path to helping himself and others.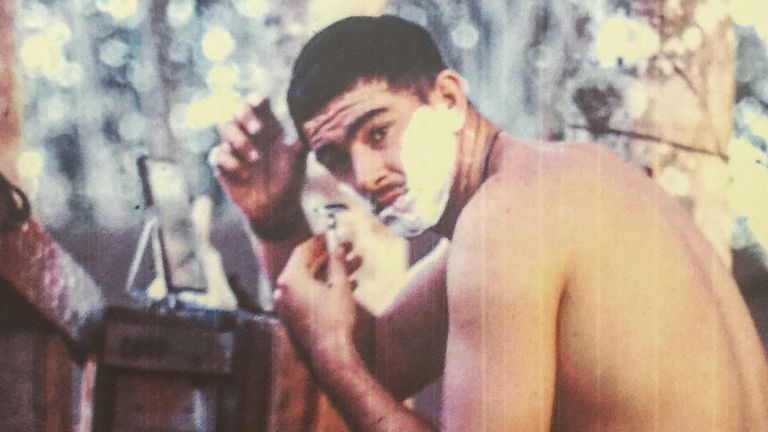 His story is one rooted in sport and conflict but also the issue of mental health that continues to challenge society to this day.
Tony Dell is the only surviving Test cricketer to have seen action in a major theatre of war. He is also the only Test cricketer to have fought in the Vietnam war.
That he served Australia in combat and in cricket is even more peculiar because Tony Dell was officially still a "Pom" at the time, born and raised in Hampshire.
He was 15 when his family emigrated down under and he was dispatched to Vietnam after his number came up in Australia's National Service lottery.
When he returned from a year-long tour of duty, he picked up where he had left off as a promising cricketer.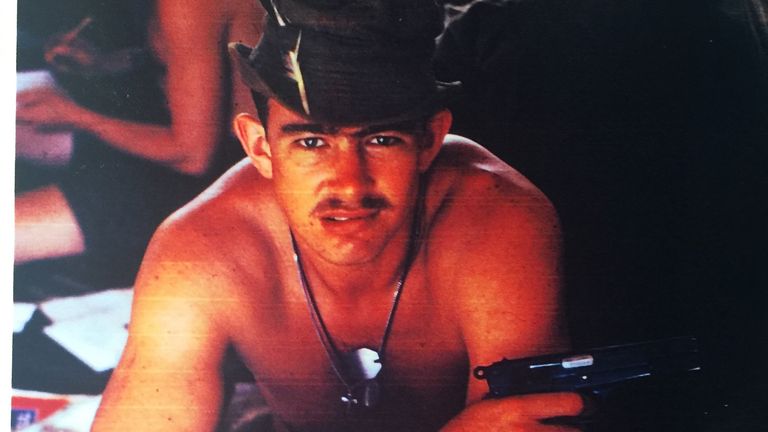 After a handful of first-class games, he was picked for an Ashes Test in February 1971 against the country of his birth.
"I felt like I had arrived," Dell said.
Instead of the being the start of something though, it marked the beginning of the end.
His cricket and private life began to fail, a harrowing journey for him and especially his family.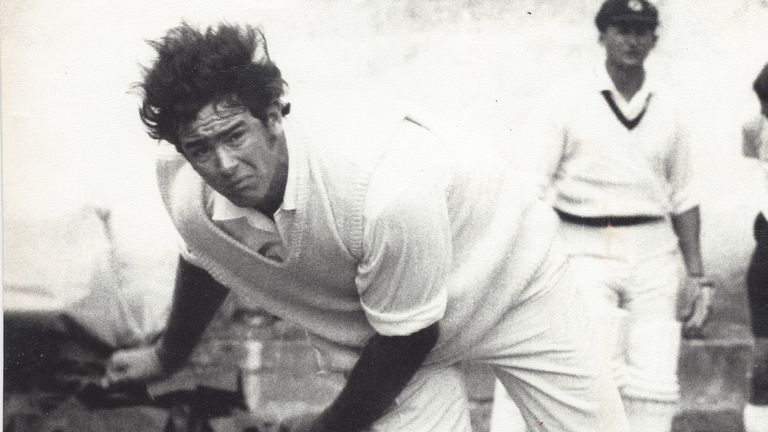 It was that fluke meeting in his 60s, 40 years after coming home from Vietnam, that led to a diagnosis of post-traumatic stress disorder.
Suddenly all the pain and suffering, the anxiety and dysfunction, started to make sense.
He realised he had never confronted the horrors he had witnessed on the battlefield and, like so many before and since, had lived in silence with the awful consequences.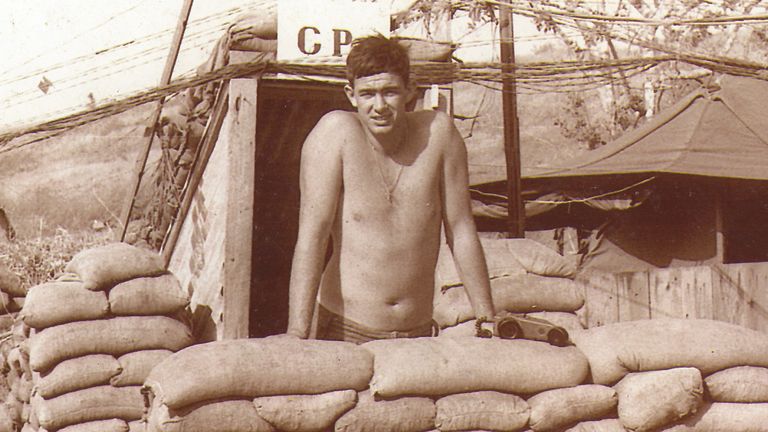 Dell has revealed to me the full traumatic story of his battle for a new book, And Bring The Darkness Home, published this week.
His resolve to do something for those who suffered like him led him on a journey.
His non-profit organisation Stand Tall for PTS has become a movement for greater awareness and support for military veterans, first responders and other victims.
Proceeds from sales of the book will support the charity's work. Dell is hopeful of one day seeing a Test match designated as an event to raising awareness of mental health and PTSD.
Like so many veterans, Dell said, he had avoided talking about his time in combat. Even teammates such as the Australian cricket legend Greg Chappell had no idea he had ever been in Vietnam.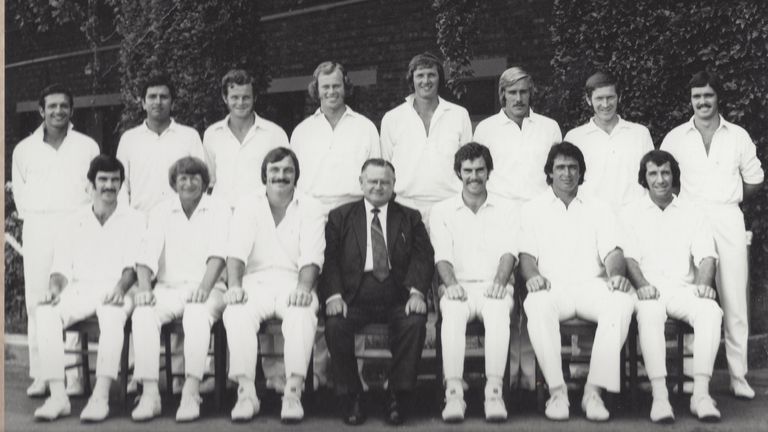 The cost to society is statistics like this: every day in the US, 22 military veterans take their own lives.
It is the overwhelming need for help that drives Dell on.
"The more I talk about it, the more that people see its not just them going through it, the more it can encourage them to talk, then I have done something worthwhile," he says.
"It is my therapy. Let's see what we can do to help others."
Alabama: Nine children killed in pile-up, including six from a home for abused and neglected young people | US News
Nine children are among 10 people who have been killed in a multi-vehicle crash in Alabama.
The pile-up happened on a road that had been soaked with rain because of a tropical depression.
Eight of the children who died were travelling in a van that was heading to a home for abused and neglected young people.
Candice Gulley, the ranch director, was the van's only survivor. She is in a serious but stable condition in hospital.
Two of the children killed in the van were Ms Gulley's own children, aged four and 16.
They were returning to the ranch from a nearby beach, and the van caught fire after the crash.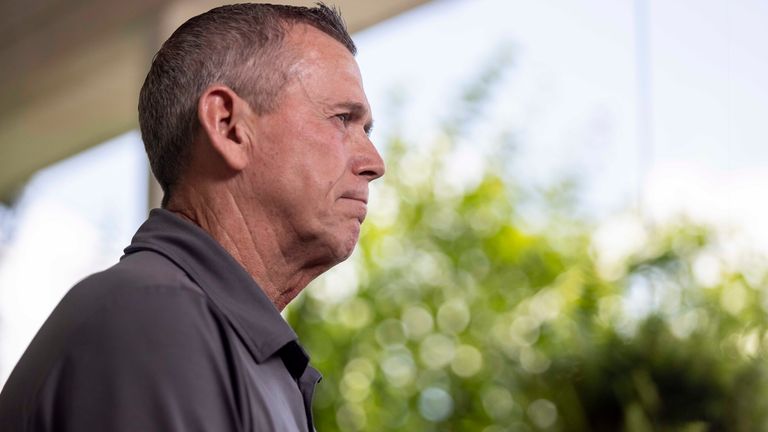 Michael Smith, the ranch's chief executive, visited the scene of the crash on Saturday and said: "This is the worst tragedy I've been a part of in my life.
"Words cannot explain what I saw. We love these girls like they're our own children."
Cody Fox, 29, and his nine-month-old daughter, were in another vehicle and were also killed.
Mr Fox worked at his county's emergency management agency and also ran a hot tub business with his father.
Colleague Aaron Sanders said: "He was a great guy and we're really going to miss him. He just loved (his daughter) to death and that was his life."
The crash happened on Saturday about 35 miles south of Montgomery on the Interstate 65, with authorities saying the vehicles most likely hydroplaned on the wet roads.
A number of people were also injured and photos showed at least four burned vehicles, including two large trucks.
Sheriff Danny Bond wrote on Facebook: "Butler County has had one of the most terrible traffic accidents. I believe it is the worst ever in our county."
The National Transportation Safety Board said it had sent 10 investigators to the area and the local school, which was attended by most of the ranch residents, will have counsellors available to students.
A GoFundMe account has been set up to help the ranch cover the cost of funerals, medical bills, and counselling for those affected.
Also, in Tuscaloosa, about 60 miles southwest of Birmingham, a 24-year-old man and three-year-old boy were killed on Saturday when a tree fell on their house.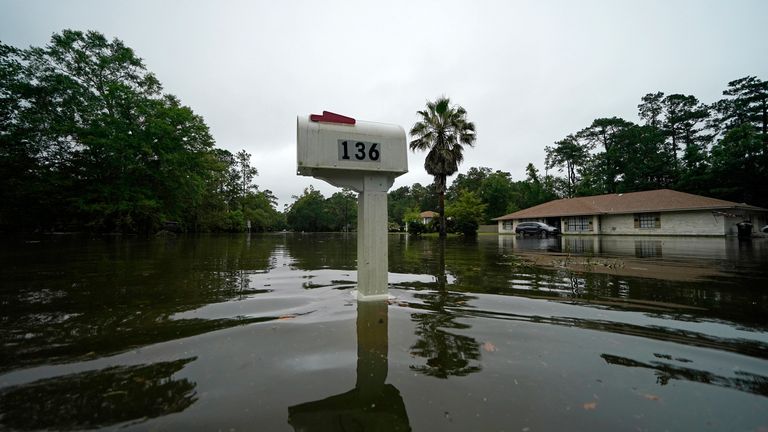 Tropical Depression Claudette had been categorised as a storm when it arrived over the southeastern part of the US in the early hours of Saturday.
It was downgraded to a tropical depression a few hours later but still had enough power to prompt flood and storm warnings for parts of Georgia, South Carolina and North Carolina.
Heavy rain also lashed Mississippi and Louisiana on Saturday.
Forecasters have said it will strengthen back to tropical storm status on Monday over eastern North Carolina before moving into the Atlantic Ocean.